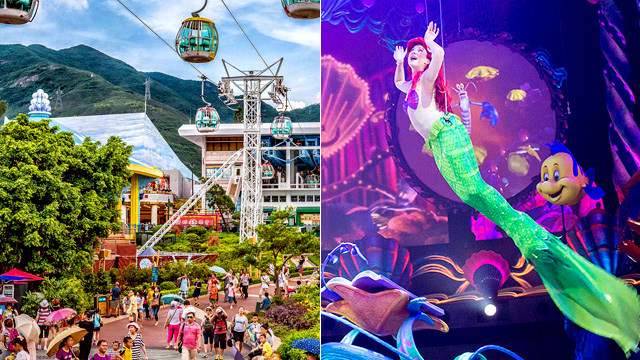 (SPOT.ph) A visit to a foreign country isn't complete without a trip to its famous landmarks—and of course, its impressive theme parks. There are a lot of things to enjoy when you first step into the music-filled and colorful amusement parks. You've got food too cute to eat because they're in the shape of characters, an excuse to wear headband-ears, and heart-pumping rides worth hours-long queues.
You might have already visited the exciting parks in our own backyard (if you haven't, you definitely should). So we've rounded up 10 adventurous amusement parks that would excite any thrill-seeking traveler.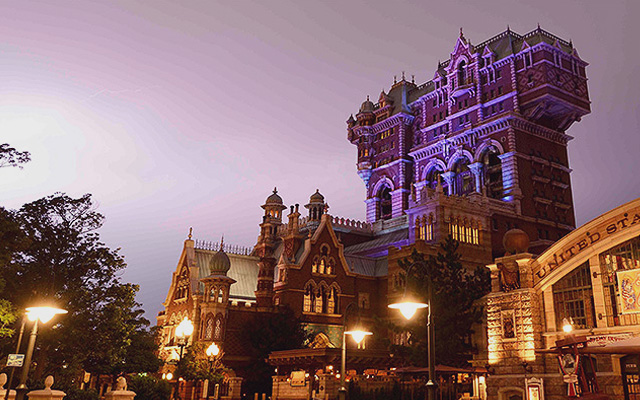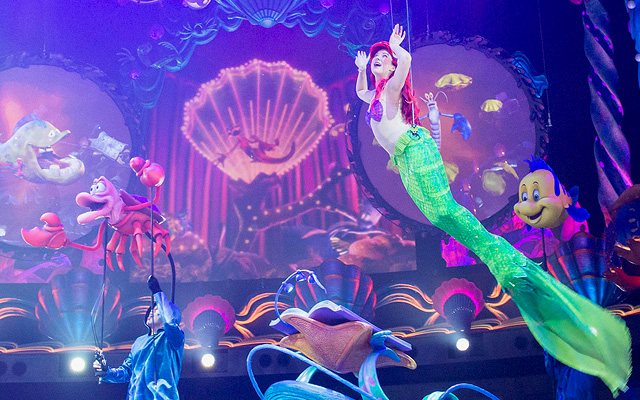 ADVERTISEMENT - CONTINUE READING BELOW
DisneySea
1-13 Maihama, Urayasu, Chiba, Japan
Contact: (81) 570-008-632
www.tokyodisneyresort.jp/en/tds
Open daily from 8:30 a.m. to 10 p.m.
Rates start at JP ¥4,800++
Not to be mistaken with Tokyo Disney, this 71-hectare theme park and its attractions give off a more adult-oriented feel. DisneySea is also the only Disney park in the world of its kind. If that's not enough reason to visit, then maybe the alcohol will make you want to go. They serve beer in one of their wagons called Barnacle Bills and they serve other alcoholic beverages in restaurants like Magellan's Lounge. Instead of magical lands, they have "ports of call" like the Mediterranean Harbor and Port Discovery. And while they don't have a castle, they do have Mount Prometheus, which "erupts" throughout the day.
Must-try: Journey to the Center of the Earth, Tower of Terror, Fortress Explorations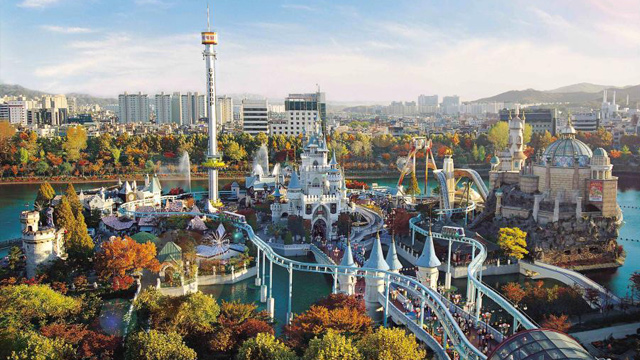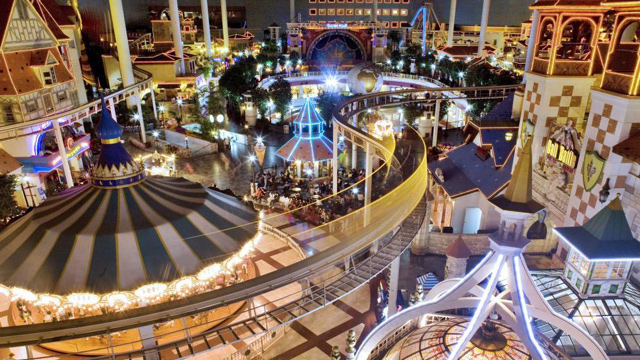 CONTINUE READING BELOW
Recommended Videos
Lotte World
240 Olympic-ro, Songpa-gu, Seoul
Contact: (82) 1661 2000
www.lotteworld.com
Open daily from 9:30 a.m. to 10 p.m.
Rates start at KRW 14,000++
Often dubbed as the "Disneyland of Korea," Lotte World actually houses the world's largest indoor theme park in addition to also having Magic Island, an outdoor theme park. To get to Magic Island, which is located in the middle of Seokchon Lake, you have to ride the monorail. It has a hotel, shopping malls, a museum, and a theater.
Must-tries: Atlantis Roller-coaster, Desperados II, Gyro Swing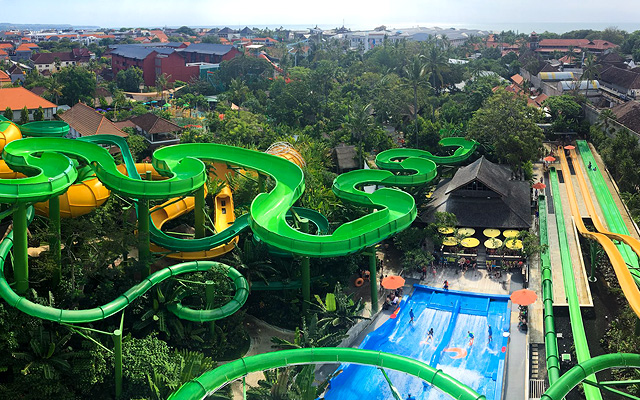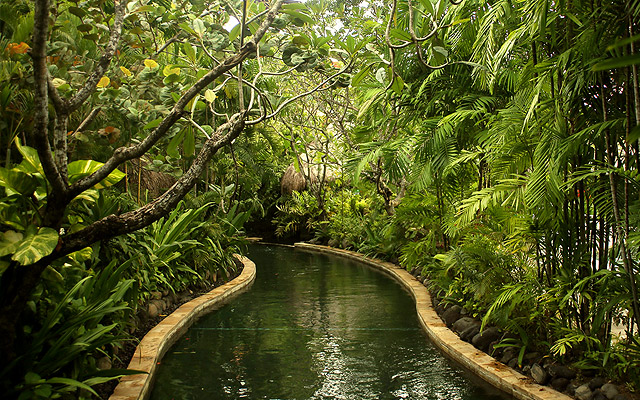 ADVERTISEMENT - CONTINUE READING BELOW
Waterbom Bali
Jalan Kartika, Tuban, Kuta, Kabupaten Badung, Bali, Indonesia
Contact: (62) 3617 55676
E-mail: info@waterbom-bali.com
www.waterbom-bali.com
Open daily from 9 a.m. to 6 p.m.
Rates start at IDR 315,000++
Bali has some of the best beaches around the world and it only makes sense that they would also be the location of one of the best water parks. They have a variety of attractions to try out—from Asia's steepest water slide called The Climax to a lazy river and a wave pool.
Must-tries: The Climax, Boomerang, Flow Rider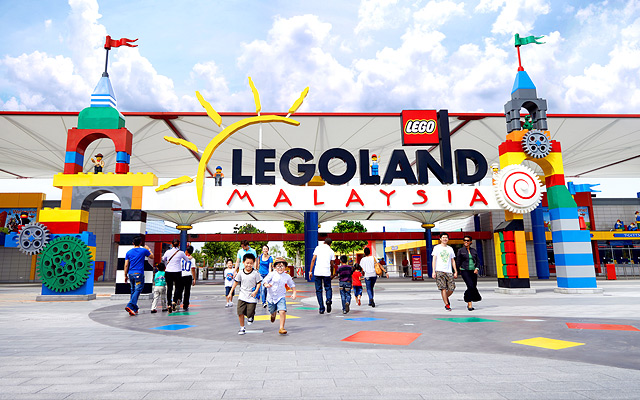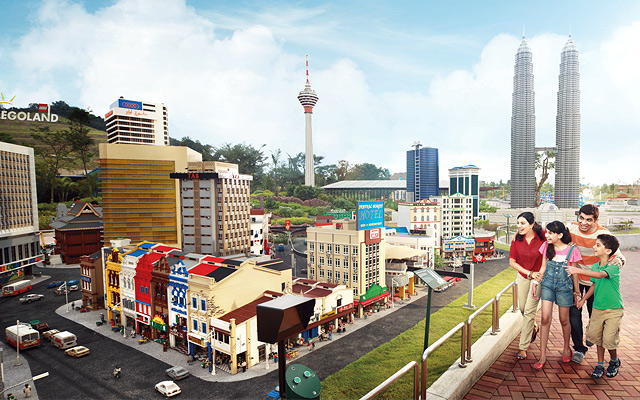 ADVERTISEMENT - CONTINUE READING BELOW
LEGOLAND
7 Jalan Legoland, Medini, Nusajaya, Johor, Malaysia
Contact: (607) 597-8888
E-mail: info@LEGOLAND.my
www.legoland.com
Theme park hours vary; Waterpark open daily from 10 a.m. to 6 p.m.
Rates start at MYR 100++
While stepping on a LEGO brick may be one of the most painful experiences of your life, visiting a theme park full of it might just be one of the most exciting things. Legoland has a lot of attractions fit for kids, but the park also offers rides that kids-at-heart would enjoy. It's also perfect for those who want something thrilling but are still a bit nervous when it comes to adrenaline-pumping rides. You'll also be in awe of the "minilands" that feature famous landmarks like Singapore's Merlion and India's Taj Mahal built with LEGO bricks.
Must-tries: MINILAND, The Dragon, Project X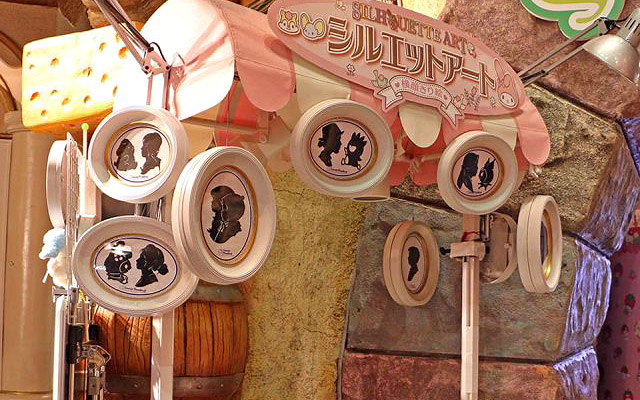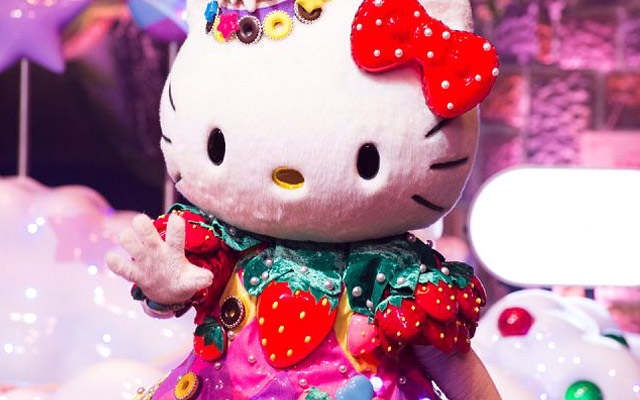 ADVERTISEMENT - CONTINUE READING BELOW
Sanrio Puroland
1 Chome-31 Ochiai, Tama, Tokyo, Japan
Contact: (81) 42-339-1111
www.en.puroland.jp/homeen
Open on select days, operating hours vary
Rates start at JP ¥1,700++
This indoor park will make every Sanrio fanatic's dream come true. You'll never run out of things to add to your IG feed when you can take a boat tour, visit Lady Kitty's home, drive through Melody's world, and even play some games with Gudetama! You can even snap a few photos with the characters themselves because they also hold live performances and if you're lucky, you might just chance upon them walking around the park.
Must-tries: Sanrio Character Boat Ride, My Melody & Kuromi Mymeroad Drive, Miracle Illusion Happiness Show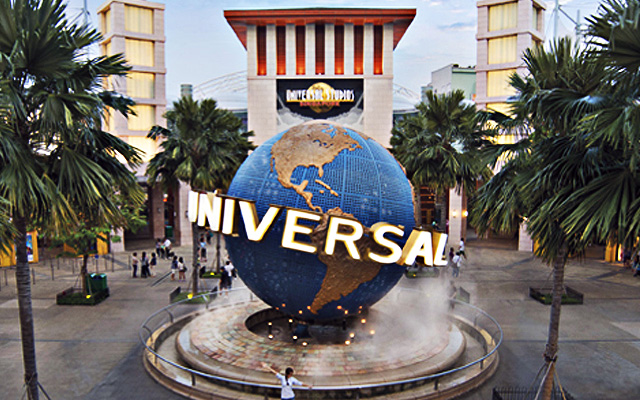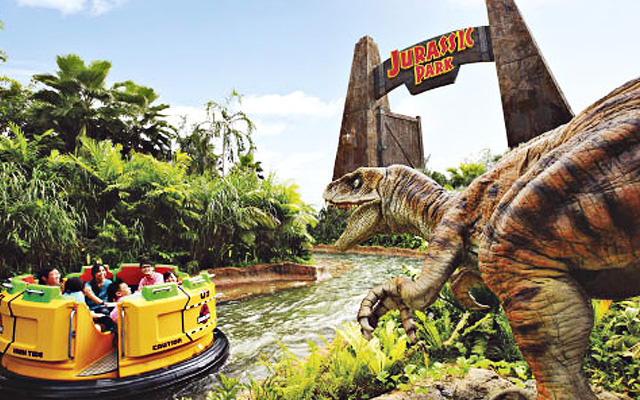 ADVERTISEMENT - CONTINUE READING BELOW
Universal Studios
8 Sentosa Gateway, Sentosa Island, Singapore
Contact: (65) 6577 8888
Open daily from 10 a.m. to 8 p.m.
Rates start at SG $38++
With varying fun attractions like iFly, Madame Tussaud's Wax Museum, a Trick Eye Museum, and even Fort Siloso Beach, Sentosa really lives up to being "the state of fun." The island is also where Universal Studios, the first Hollywood theme park in Southeast Asia is located. In addition to zones based on city themes like Hollywood and New York, they also take inspiration from movies created by the production company. You'll find rides depicting scenes from Battlestar Galactica and Transformers in Sci-Fi City. The Mummy gets his revenge on a roller-coaster ride in Ancient Egypt while dinosaurs from Jurassic Park come alive in The Lost World. Your favorite cartoon characters also make an appearance in Far Far Away and Madagascar.
Must-tries: Transformers: The Ride, Revenge of the Mummy, Battlestar Galactica: Human vs. Cylon, Waterworld Live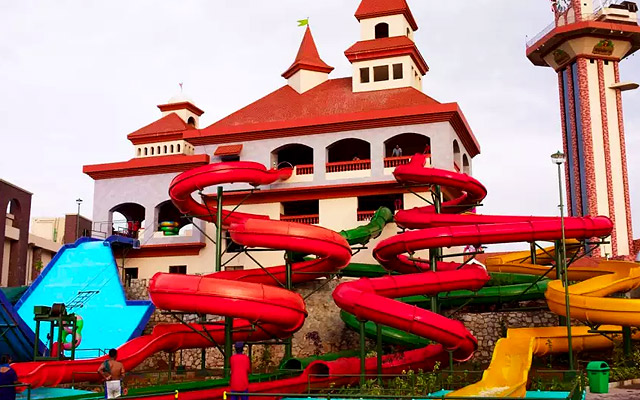 ADVERTISEMENT - CONTINUE READING BELOW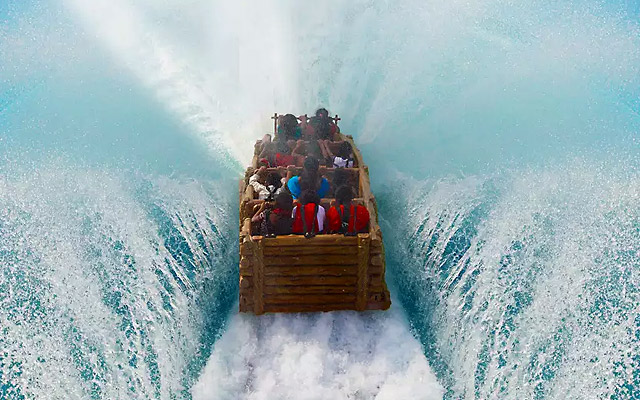 Wonderla
Pallikara, Kumarapuram, Kochi, India
Contact: (91) 8022 0103 33
E-mail: resort.blr@wonderla.com
Theme park is open daily from 11 a.m. to 6 p.m. (Regular Days); 11 a.m. to 6 p.m. (Peak Days); Waterpark is open daily from 12:30 p.m. to 5 p.m. (Regular Days); 12 p.m. to 6 p.m. (Peak Days)
Rates start at IDR 150++
Wonderla actually has three parks in India. The Kochi Park was the first among the three and it sits on top of a hill overlooking Kochi city. The Hyderabad Park, with its "After Hours" offer on peak days, has attractions for all ages. But the Bangalore Park has some of the more interesting attractions. The Recoil roller-coaster goes as fast as 80 kilometers per hour while going on loops. It also houses India's only indoor musical fountain that also features a laser show. They even have a Rain Disco—and yes, it's exactly what it sounds like. Their water park also features pools with steep and twisting slides.
ADVERTISEMENT - CONTINUE READING BELOW
Must-tries: The Recoil, Rain Disco, Hang Glider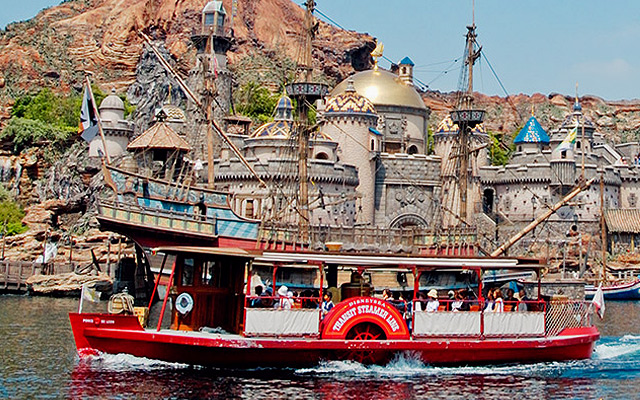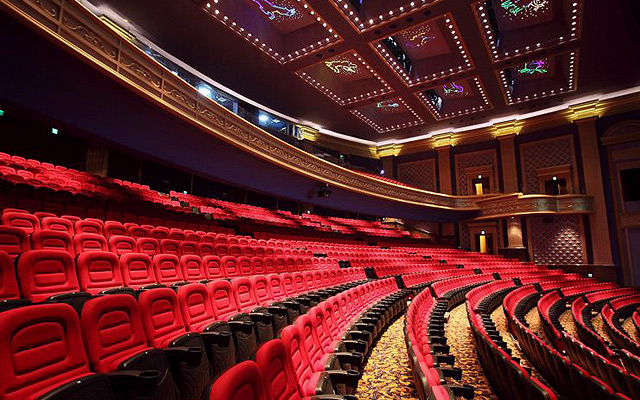 E-da Theme Park
No. 10 Sec. 1, Syue Cheng Road, Kaohsiung City, Taiwan
Contact: 0800-588-887
www.edathemepark.com.tw
Open daily from 9 a.m. to 5:30 p.m.
Rates start at NT $450++
The theme park is only one of many establishments located in E-da World, which also has an outlet mall, an outdoor flea market, a theater, hotels, and even a university and international school. The Greek theme of the park can be seen in its three main areas. Acropolis houses a theater that can seat 1,800 people. Santorini Mountain City features the famous blue-and-white colors of the seaside city. Past and future meet in Trojan Castle where attractions like virtual reality cinemas and flight simulators are located in a building that resembles the architecture of the historic city.
ADVERTISEMENT - CONTINUE READING BELOW
Must-tries: E-da Ferris Wheel, Flying Over Taiwan, 4D Bibi Wonderland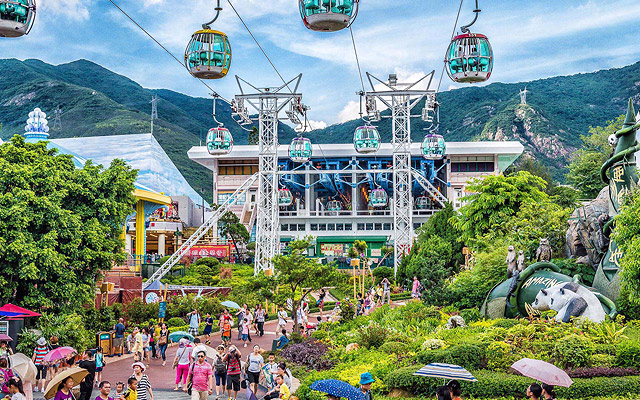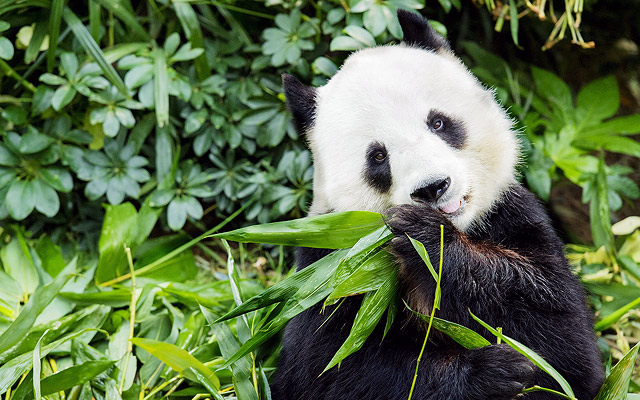 Ocean Park
180 Wong Chuk Hang Road, Aberdeen, Hong Kong
Contact: (852) 3923 2323
E-mail: gr@oceanpark.com.hk
www.oceanpark.com.hk
Open daily from 10 a.m. to 6 p.m. (weekdays) and 10 a.m. to 11 p.m. (weekends)
Rates start at HK $219++
ADVERTISEMENT - CONTINUE READING BELOW
Hong Kong has a lot more to offer than just shopping. Unlike the one in Manila, the Ocean Park in Hong Kong has a bunch of heart-racing rides and they even have new horror houses for those who are brave enough. If cute and cuddly is more your speed, they also have something in store for you. They let you interact with penguins, dolphins, and you can even learn how to prepare a panda's meal!
Must-tries: Cable Car, Reef Tunnel, Hair Raiser, Giant Panda Adventure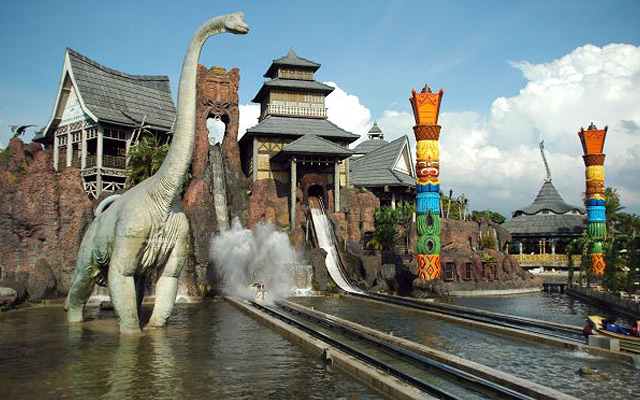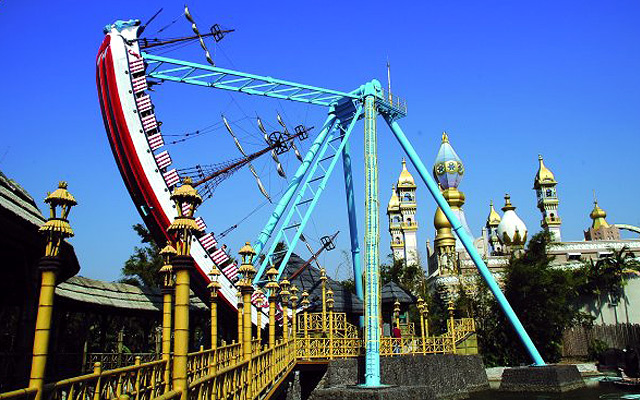 ADVERTISEMENT - CONTINUE READING BELOW
Leo Foo Village Theme Park
Guanshi Jen, HsinChu County, Taiwan
Contact: (03) 547 5665
www1.leofoo.com.tw/village/en
Park and safari hours vary depending on the season
Rates start at TW $399++
You'll never run out of things to do at this safari-amusement-park mix. They have over 30 exhilarating roller-coasters to choose from! You'll be surrounded by real-looking dinosaurs and other animals in their different areas called Wild West, South Pacific, Arabian Kingdom, and African Safari. You can't miss the live performances and the musical water shows at night.
Must-tries: Screaming Condor, Little Rattler, Mighty Mountain Flume Adventure
Share this story with your friends!
---
Help us make Spot.ph better!
Take the short survey
Load More Stories