(SPOT.ph) One of the coolest (and handiest) things to have ever come out of Google's repertoire of products is Google Street View. From checking out unfamiliar places we want to visit to getting inside looks at famous museums and even seeing glimpses of what lies in the great beyond of outer space, Google Street View gives us an interactive peek into things we never thought possible.
Now, the company has partnered up with The Catlin Seaview Survey to let everyone sit back and relax while exploring the deep blue sea—all from the comfort of home! And since Google's letting you now scuba dive without ever leaving your desk, here are 10 underwater views that'll take your breath away.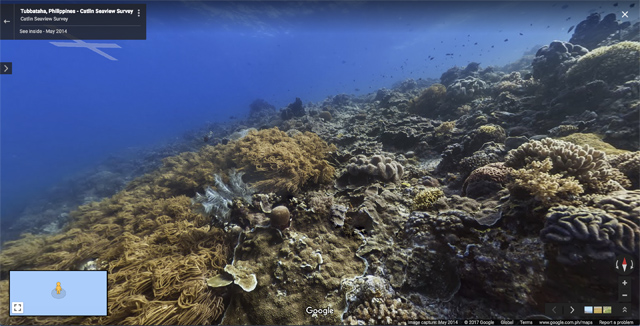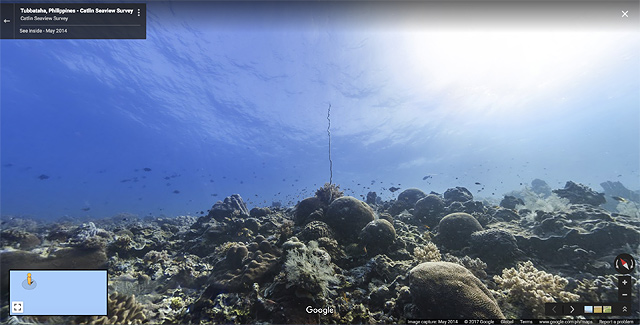 ADVERTISEMENT - CONTINUE READING BELOW
Sulu Sea, Philippines
As an archipelago surrounded by all kinds of bodies of water, why shouldn't the Philippines have any amazing underwater spots for us to behold? One such site is the Tubbataha Reefs Natural Park, located in the heart of the Sulu Sea. As a UNESCO Heritage Site, it's a protected area with untouched marine life. Fun fact: Nearly 90% of the Philippines' coral species can be found on this reef. Now, you don't have to be a professional diver to get a closer look at the deep-sea wonders our own country has to offer.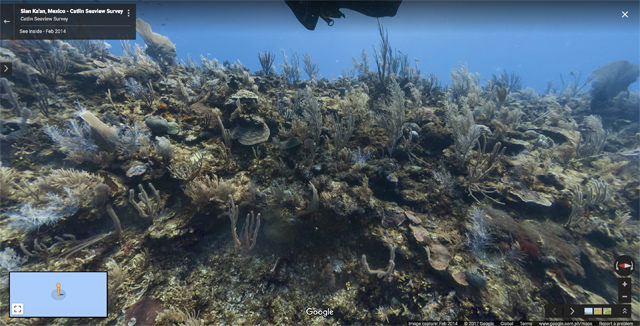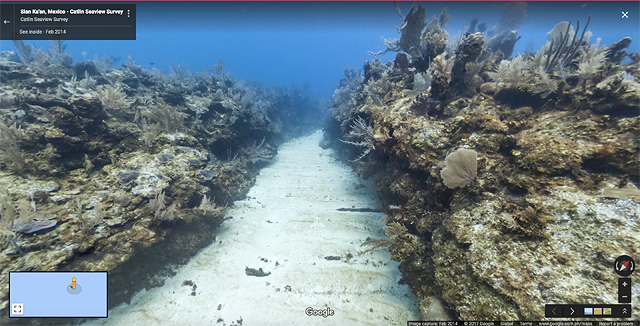 CONTINUE READING BELOW
Recommended Videos
East Coast, Mexico
Extending all the way from Mexico's east coast and right into the Caribbean is an aquatic reserve that houses the most coral and fish species ever recorded in the country. Since it's a reserve, you'll find a lot of untouched saltwater reefs—as well as their fishy friends—here. The biosphere even has an interesting shape, with certain parts opening up almost like a maze. See how many divers you can spot around this reef!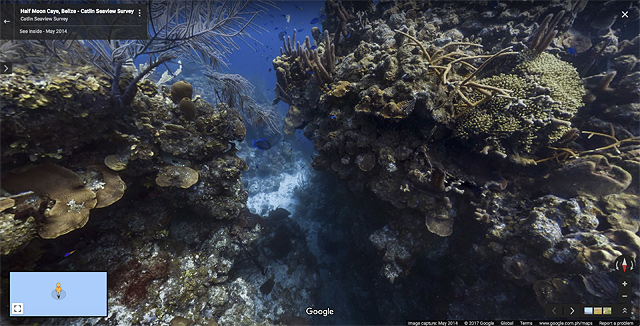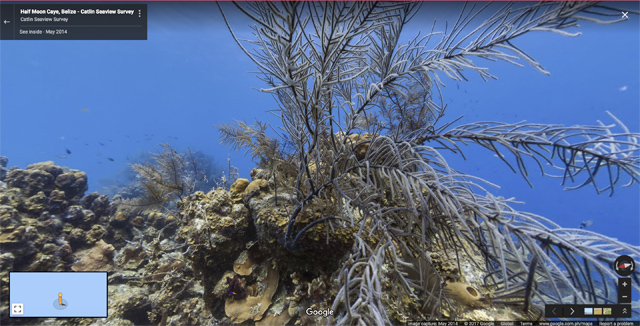 ADVERTISEMENT - CONTINUE READING BELOW
Belize Barrier Reef Reserve System
Belize
UNESCO added the Belize Barrier Reef to the World Heritage Sites in Danger list because of all the endangered and threatened species it houses around its huge expanse. The reef is so big that it's actually the largest barrier reef in the world's northern hemisphere. While taking a look around, try to find as many schools of fish that you can—they might even be the endangered species that Belize now protects!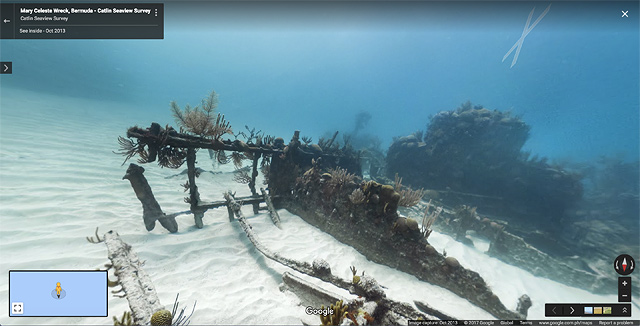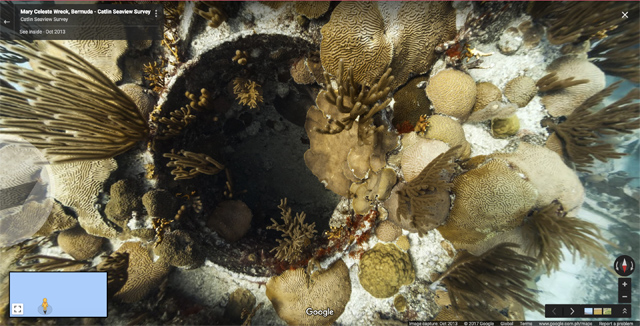 ADVERTISEMENT - CONTINUE READING BELOW
Bermuda
Did you ever hear about the myths surrounding the Bermuda Triangle? While we can't offer any explanation for this longstanding legend, there's still no denying the wonders and beauty you can find around the great Bermuda. And one amazing site is the Mary Celeste Wreck, a mass of corals growing over what once was a paddle steamer in the late 1800s. Can you make out one of its paddle wheels in the middle?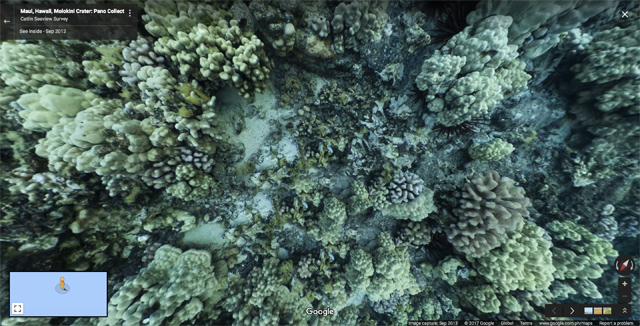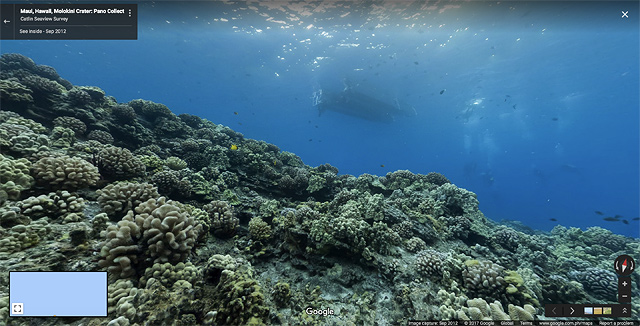 ADVERTISEMENT - CONTINUE READING BELOW
Maui, Hawaii
Parts of Hawaii belong to the Pacific Ring of Fire, so it's not a surprise to see volcanoes scattered around its islands. But one of the more interesting volcanoes they have is the Molokini Crater, a crescent-shaped crater that's half-submerged underwater. Because of the cool rock formations and deep blue waters, the Molokini Crater is one of the world's top 10 diving spots.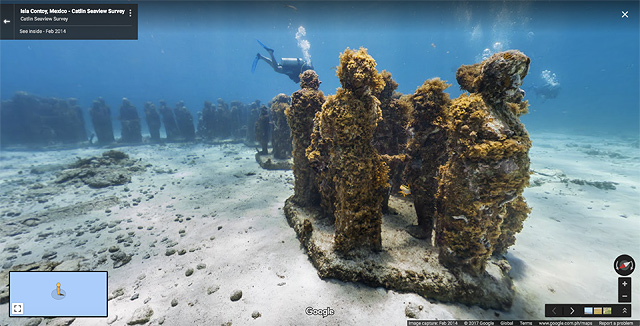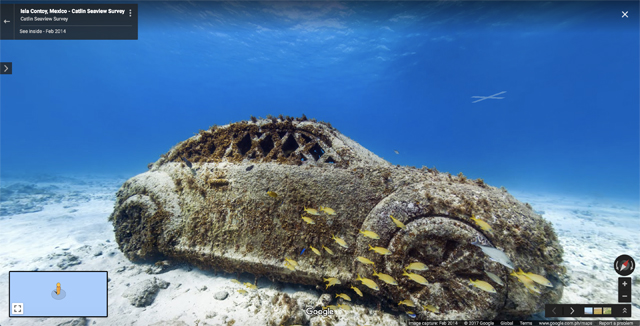 ADVERTISEMENT - CONTINUE READING BELOW
Isla Mujeres, Mexico
Back in 2009, one artist took installation art a step further by actually planting sculptures and statues underwater on the seafloor of Mexico. You'll see a sculpture of a car completely intact, as well as groups and groups of human-looking statues some ways off. Everything's also covered in corals and barnacles, so the museum offers an interesting scene of what seems like a city buried under the waves.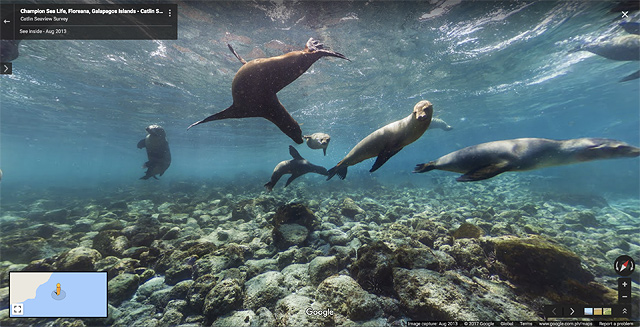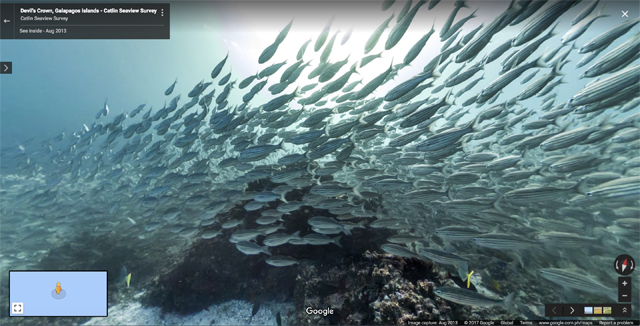 ADVERTISEMENT - CONTINUE READING BELOW
Ecuador
The Pacific Ocean is the world's largest ocean, so of course we can expect some breathtaking views and sights just waiting to be explored. One such wonder is the Galapagos Islands. And just like the Great Barrier Reef, Google Street View and Catlin Seaview Survey offer several dive sites along the famed marine reserve. Among its 19 islands, you can find all kinds of examples of things living in the great blue sea, from coral reefs, schools of fish, sea mountains, and even sea lions!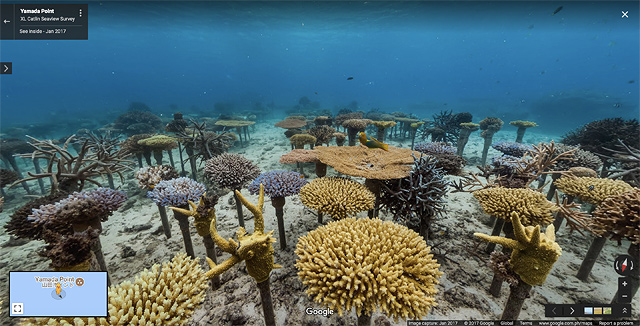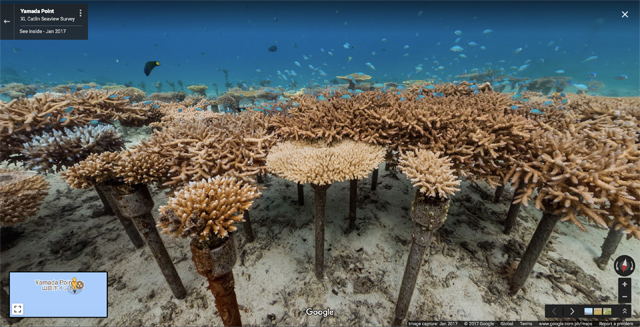 ADVERTISEMENT - CONTINUE READING BELOW
Onna, Okinawa, Japan
Along the seas surrounding Japan lies Yamada Point—the world's largest coral restoration area. Here you can find three whopping hectares of coral fields not unlike fields of rice or sugarcane, where each coral in the reserve was manually transplanted into neat rows atop lean pedestals. Yamada Point was created in order to protect and eventually restore some rare and endangered corals from around the world, so expect to be looking at coral species you won't find on just any deep-sea dive.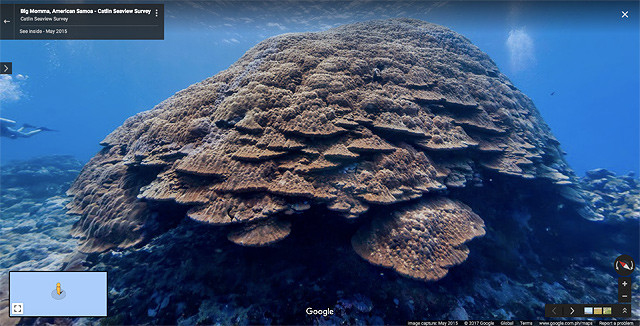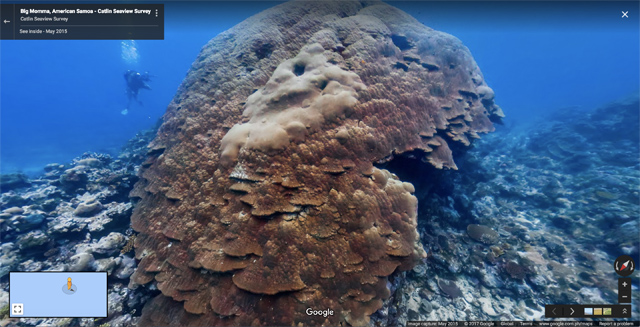 ADVERTISEMENT - CONTINUE READING BELOW
Valley of the Giants, National Marine Sanctuary, American Samoa
"Big Momma" is what local divers call this huge chunk of Porites coral, though its true name is Fale Bommie. Standing at 41 meters wide and seven meters tall, Big Momma might just be the world's largest coral. According to scientists, the Porites coral is a slow-growing one, expanding a mere one centimeter every year, so the sheer size of Big Momma gives you a hint of its age—over 500 years old.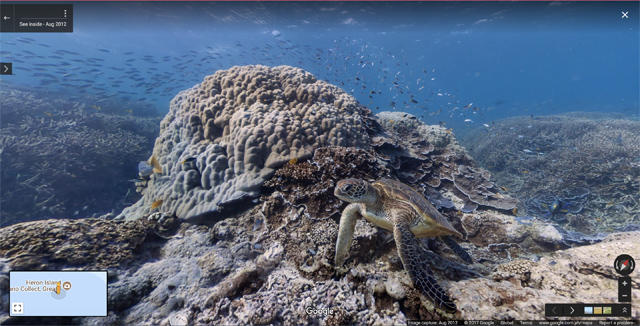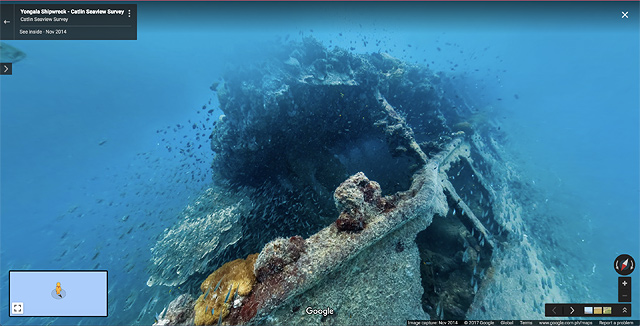 ADVERTISEMENT - CONTINUE READING BELOW
Queensland, Australia
Just off the coast of Queensland in Australia lies the world's biggest collection of corals that live alongside thousands of species of fish and mollusks. The Great Barrier Reef was named a World Heritage Site by UNESCO in 1981, and is living proof of the wonders of the underwater world. Since the area is so huge, you can do a deep-dive into different parts of the reef on Street View. Go spot some of the rare large green turtles and dugong in Heron Island, or even visit one of the most iconic shipwrecks in the world.
Share this story with your friends!
---
Help us make Spot.ph better!
Take the short survey
Load More Stories