You Would Not Want to Leave This Rustic Resort in Anilao, Batangas
Learn the art of doing nothing at this quaint getaway.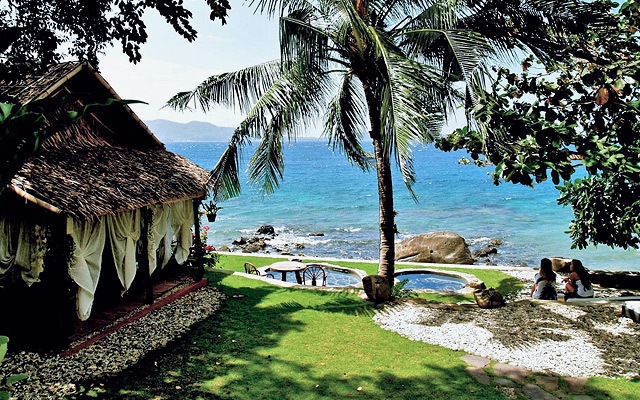 (SPOT.ph) Going to Lilom Resort and Gallery Café in Anilao, Batangas involves a three-hour drive from Metro Manila, with a short but winding road that adds to the thrill. Then there's some hiking involved before you get to the resort itself. But don't be daunted; if anything, the adventurous drive and a few minutes of trekking serve as a contrasting prelude to the surprise that awaits you at Lilom. As soon as you've settled down and taken a sip of the cool refreshments the staff serves as a warm welcome, you'll know you're in for a relaxing vacation. 
Lilom is a family-owned resort that was opened to the public in 2012, and the couple who owns it happen to be avid scuba divers. They both know that a dive weekend can be quite a frenzied weekend with everything that diving entails, so they decided to put up a small resort where guests can relax and take a pause.
ADVERTISEMENT - CONTINUE READING BELOW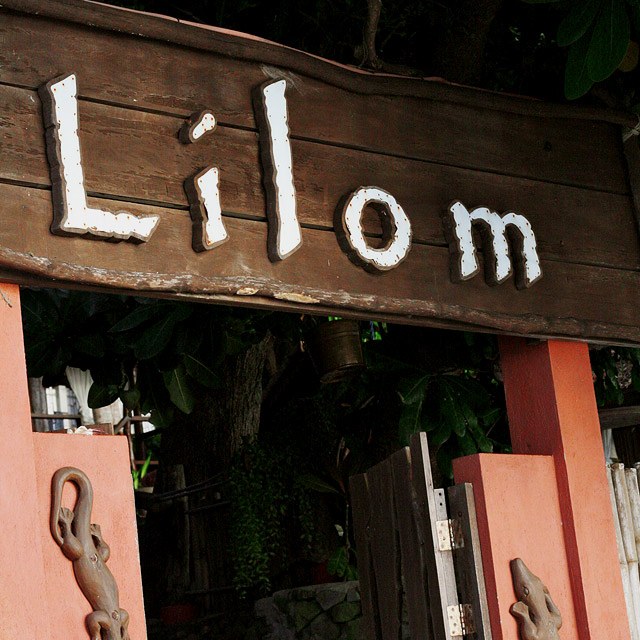 CONTINUE READING BELOW
Recommended Videos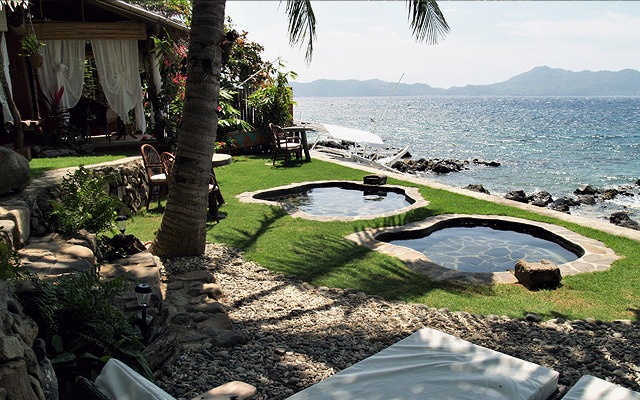 Right off the bat, you'll know that this quaint haven is nothing like the rest of the dive resorts that dot the small stretch of coral-strewn beach in this part of Anilao. The rustic ambience will clue you in on what it's like to stay in Lilom—laid-back, minimalist, straightforward. "We are more of a rustic guesthouse rather than a luxurious five-star resort," says the owner.
ADVERTISEMENT - CONTINUE READING BELOW
In place of concrete accommodations are seven nipa huts or kubo, each with a Filipino name: Capiz and Paraw are good for a small family or an intimate group of friends; while Satcho's House, Butanding, Kubo, Tuko, and Pawikan are perfect for couples or solo travelers. But Satcho's House stands out, because the hut—named after a beloved dog that used to hang out here—has its own private porch that gives you an unobstructed view of the sea, so it's no surprise that it's the most in-demand kubo among the lot.
There are no TVs or in-room WiFi connection (but a pocket WiFi is on hand if you need to send an urgent e-mail), as the place encourages disconnecting from all these urban trappings if only for a few days; but basic amenities like air-conditioning and en suite bathroom are available, making for a comfortable stay.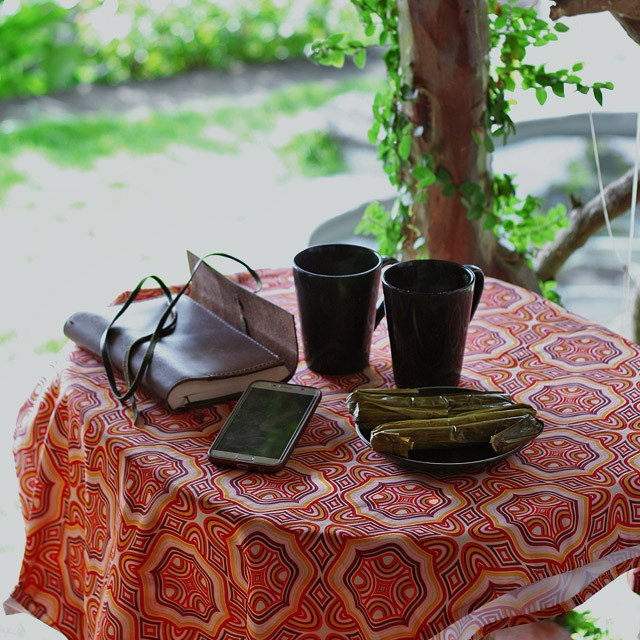 ADVERTISEMENT - CONTINUE READING BELOW
Having no modern amenities allows you to focus on the more important things: the refreshing sea breeze, some quiet time in a hammock with a book in hand, meaningful conversations in the shade of lush trees, and the magnificent sunset. The owner's favorite spot? "The chairs and table setting under the two big trees in front of the garden, where many inebriated conversations have taken place and a number of life plans have been hatched," she shares.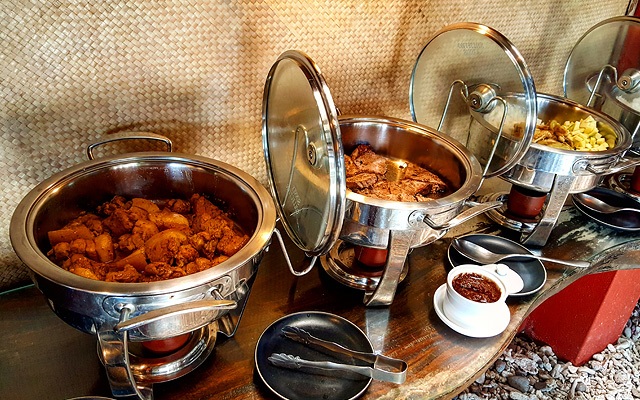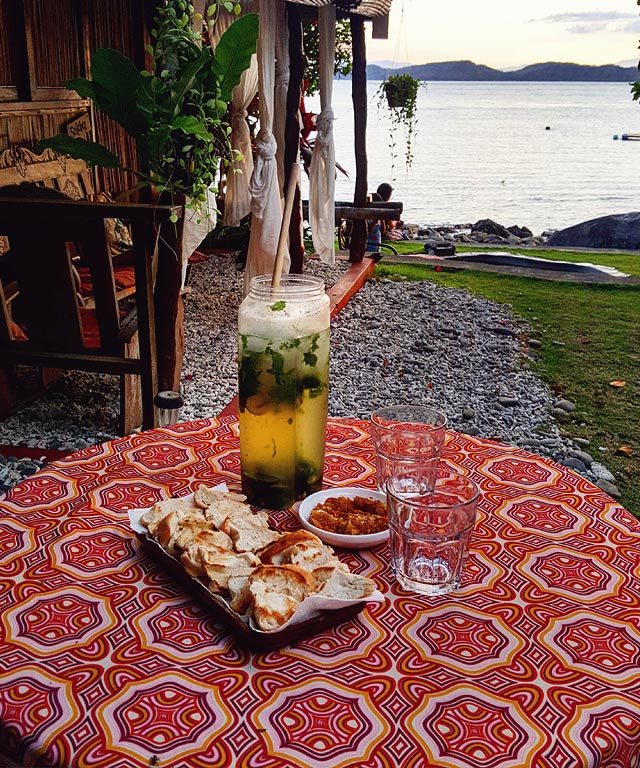 ADVERTISEMENT - CONTINUE READING BELOW
And then there's the food—a seemingly endless supply of it. There's a buffet lunch of mostly Pinoy dishes (as Anilao is a marine-protected area, don't expect to see a lot of seafood on the menu), snacks of kakanin and either tsokolate-e or kapeng barako (you can request a mug anytime you want), sunset cocktails, another buffet dinner, and breakfast buffet (a must-try: the banana pancakes smothered in muscovado butter). You might be surprised to find yourself eating every two hours in between lazing around!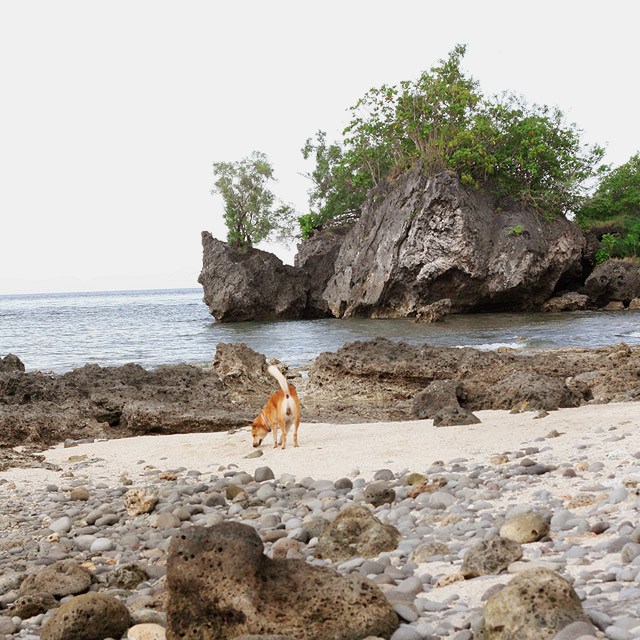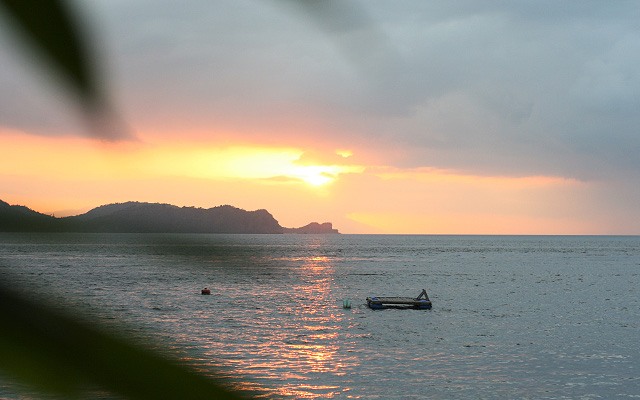 ADVERTISEMENT - CONTINUE READING BELOW
But that's not to say that Lilom has nothing more to offer. Here's an ideal scenario, according to the owner: Arrive earlier than the designated check-in time, at around 10:30 in the morning. While you're waiting for your room to be ready, board a banca and go snorkeling or have a barbecue picnic lunch. Come 3 p.m., check in to your room and enjoy afternoon snacks. Have quiet conversations as the afternoon draws on, then come 5:30 p.m., enjoy a glass of complimentary mojitos while cooling down in the soak pools, with the majestic sunset for a view. By 7 p.m., have dinner under the stars, then go for a hilot massage at 8 p.m. "Wake up for breakfast at 7 a.m.," continues the owner. "Go snorkeling in front of the resort after breakfast and look for Spot and Cupcake, the resident turtles. [Take a] quick shower then check out before 11am." Note, though, that videoke is a no-no, as it's a "rule" shared by the rest of the resorts in the area.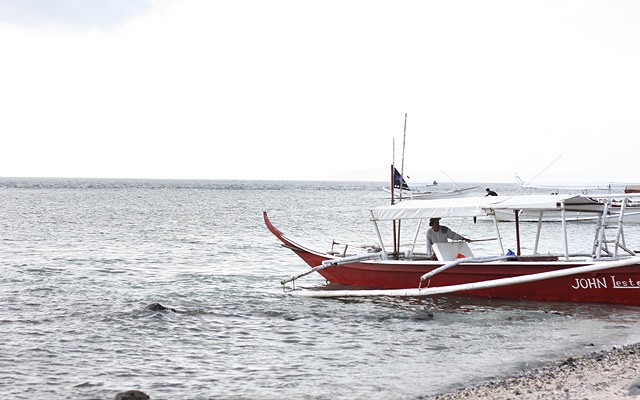 ADVERTISEMENT - CONTINUE READING BELOW
Lilom takes pride in being upfront when it comes to dealing with its guests, and it's this honesty that endears it to anyone who gets to call this charming destination their home for a day or two. All inquiries and reservations are done via email, to which the owners promptly reply. Everything you need to know about the resort—house rules included—is either in the website or is stated in the detailed email. The staff also never fails to attend to the guests' needs, so all you need to do is lie back on that hammock and bask in the breathtaking sunset views with cocktails on hand. Now, if only you could do this every day.
As Lilom has a limited number of rooms, it's best to reserve a room two to three months in advance. Rates start at P3,000 per head per day, inclusive of all meals and sunset cocktails. You have to pre-arrange for boating, barbecue lunch, and massage at additional costs. Lilom Resort and Gallery Café is in San Teodoro, Mabini (Anilao), Batangas. For inquiries and reservations, visit Lilom Resort and Gallery Café's website or e-mail lilomresort@gmail.com.
Photo by Sunshine Selga Funa and courtesy of Lilom Resort and Gallery Café
Share this story with your friends!
---
Help us make Spot.ph better!
Take the short survey
Load More Stories