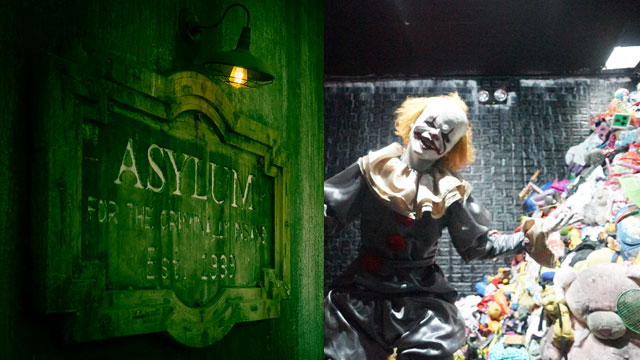 (SPOT.ph) When you think of horror houses in the Filipino context, you're reminded of those modest installations in school fairs or the cheap thrills you paid for at some pop-up perya during the town fiesta. The experience is over in 10 or 20 minutes tops, and if you do get scared, you snap out of it the moment you step out. Nothing is compelling enough to make you look back, so there's no room for nightmares, either.
ADVERTISEMENT - CONTINUE READING BELOW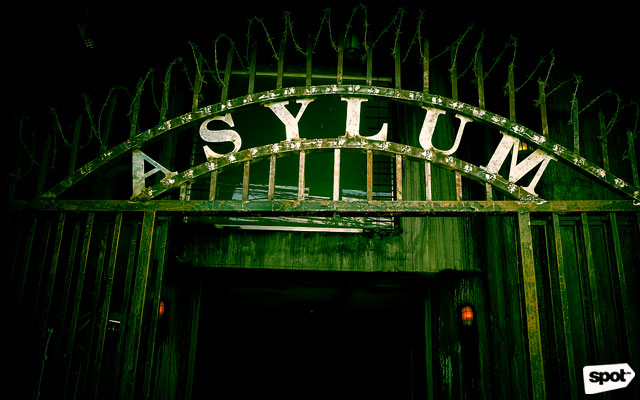 At Asylum Manila, however, there's plenty of room for possibly every nightmare you could imagine. What scares you the most? Corpses, clowns, or perhaps closed spaces? What scene from a horror flick or video game would you not want to be stuck in for as long as you live? Chances are, you'll find your nightmare-come-true inside the Asylum.
This attraction is built around the fictional tale of Dr. Vanicutt, a psychiatrist who opened the doors of the Asylum in 1939 to treat the criminally insane. The institution ceased operations, however, when Dr. Vanicutt himself lost his sanity after his wife perished and his daughter disappeared. The patients, on the other hand, were left to their own devices, and that could only mean—in a manner of speaking— the devil at work within the haunted walls of the Asylum.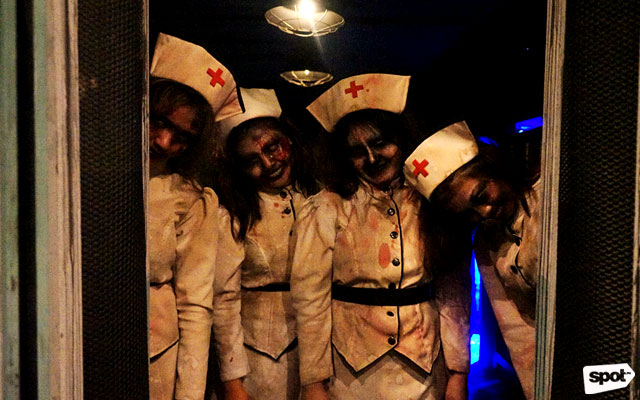 ADVERTISEMENT - CONTINUE READING BELOW
If you're faint of heart or claustrophobic, it's probably best to think things over before you let undead nurses usher you inside as a new "patient." You'll meet the long-time patients inside the hospital—some behind bars while others roam free—and explore the different sections, such as the operating room, radiology, a laboratory, and the morgue. And that's not all: You'll also be allowed to enter Dr. Vanicutt's living room, and what looks like the room of his daughter, Anastacia. If you intend to escape, you may have to go through the sewers, although we can't decide which is creepier: the sewers or the crypt.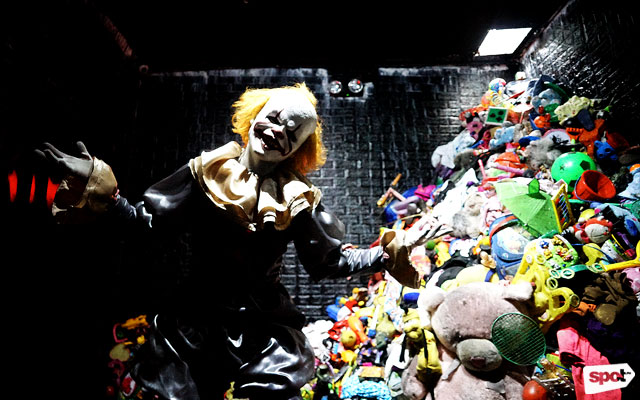 ADVERTISEMENT - CONTINUE READING BELOW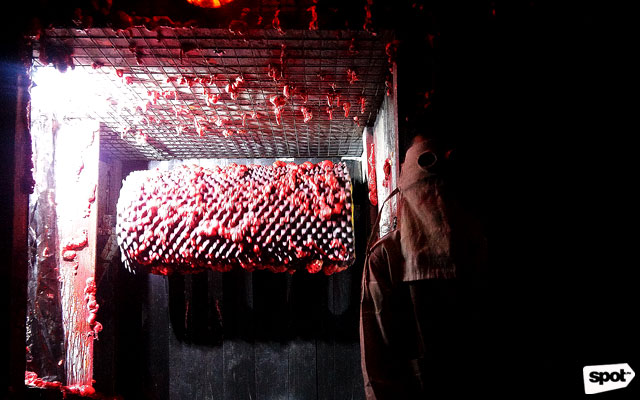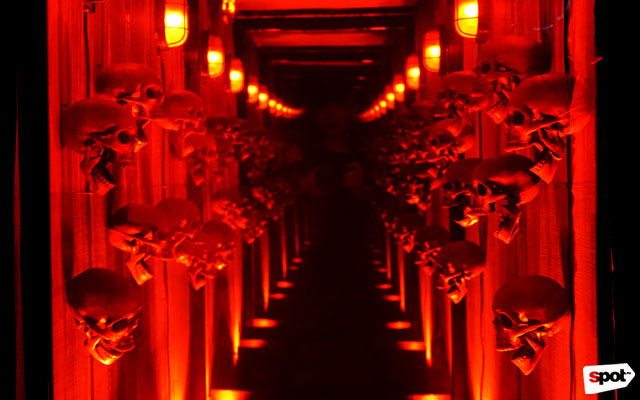 ADVERTISEMENT - CONTINUE READING BELOW
There are more sections: a crematorium, an abandoned funeral parlor with coffins, and a human slaughterhouse, to name a few. You'll need more or less an hour to cover this labyrinth of nightmares, maybe less if you try to run, but you can't and you won't because it's too dark—almost pitch black at times. Besides, you wouldn't want to run into some mangled creature, sink your face into a cut-up organ, or step on a broken limb by accident.
It's a lot of ground to cover. There are over 50 dimly lit rooms, hallways, and corridors. You won't be walking in a straight line. You'll climb up and down staircases, find your way through dark tunnels, and freak out when you see what on earth is behind yet another antique door.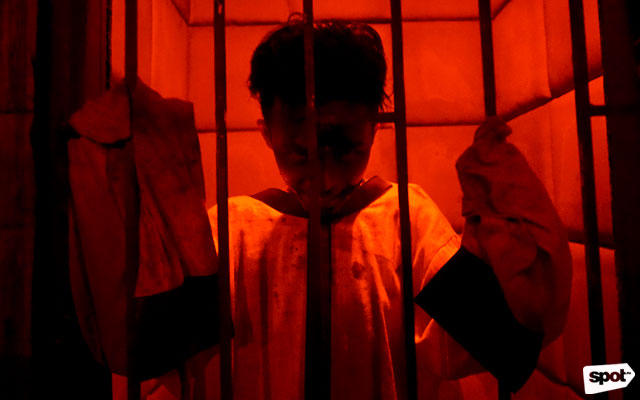 ADVERTISEMENT - CONTINUE READING BELOW
It's not just the aesthetics or the element of surprise that can give you goosebumps. The theatrics and special effects, as well as the sound effects, are right on the money. Every well-planned scene can frighten or fascinate you, or both. You'll meet all sorts of monsters along the way and they will appear when you least expect them to; screaming, groaning, weeping, begging, or laughing hysterically. Some are staff members in costume wearing Halloween makeup or masks, while the others are animatronics with sensors that are activated at the slightest indication of movement. You think you can tell one from the other but sometimes, you won't be able to.
This new haunted attraction takes inspiration from horror houses in the U.S. that one of the owners, Matt Staples, frequented when he still lived there. Exploring the Asylum is ideal in the company of a couple of friends and family, but you can only go in if you're 12 years old and above. It's not recommended for those with asthma or heart conditions. Everyone is asked to sign a waiver before entry.
ADVERTISEMENT - CONTINUE READING BELOW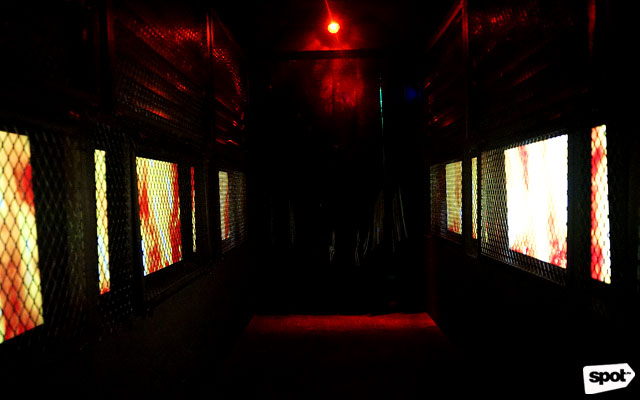 If you have apprehensions about going because you're not sure if you can muster the nerve to get through the whole ordeal, you might find comfort knowing that there are actually well-lit sections where you can catch your breath or have a quick selfie break. And if you feel that you really can't go on, you will be allowed to exit right when you have to. Everything is monitored through CCTV cameras for safety and security and the staff is trained to identify if and when someone urgently needs to brought outside the facility.
ADVERTISEMENT - CONTINUE READING BELOW
Does this sound like your brand of fun? Go ahead, "check in" as a "patient," and cross your fingers as you navigate through the dark halls and brace yourself for surprises at every turn to find your exit. Don't say we didn't warn you.
Asylum Manila is at 1148 E. Rodriguez Sr. Avenue, New Manila, Quezon City. It is open from 4:00 p.m. to 12 a.m. on weekdays and 4 p.m. to 1:00 a.m. on weekends. For more information, visit Asylum Manila's official website or follow them on Facebook.
Share this story with your friends!
---
Help us make Spot.ph better!
Take the short survey
More Videos You Can Watch
Load More Stories