(SPOT.ph) Unless you grew up in the age of YouTube, Netflix, and Fortnite, you probably spent your summer vacation at your grandmother's house, which still has its capiz windows and wooden floorboards intact. Afternoons were for storytelling sessions, while you and your cousins gathered around lola's rattan-made rocking chair. It's where you had your first taste of Filipino folklore and tales from the underworld: the all-powerful kapre, the frightening tikbalang, and the beautiful diwata. You know better than to play after dark at the empty lot beside the old house, unless you want to be cursed at by the nuno sa punso. (And if you really must, you know how to say "Tabi-tabi po.")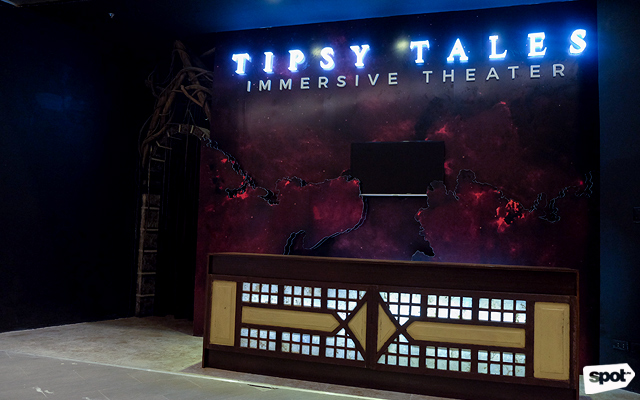 This scene from your childhood is returned to life by the makers of Tipsy Tales, "Manila's first fully immersive experience on Filipino folklore" at Eastwood Mall in Quezon City. It opened to the public on July 15, but is having a grand launch on August 19.
ADVERTISEMENT - CONTINUE READING BELOW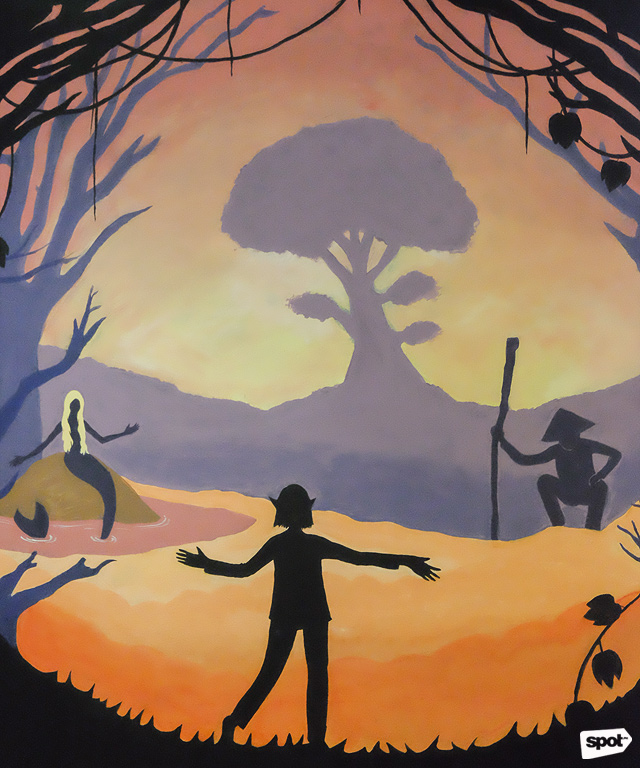 Behind this one-of-a-kind concept are Quina Baterna and Wayne Yeang, who both decided to quit their corporate jobs and create something out of their experiences from around the globe. Yeang, who grew up in the United Kingdom, takes inspiration from the immersive concepts he has seen in London. "They are booming there. And it was one of my favorite things," he adds.
Tipsy Tales is similar to the book series we used to enjoy as a child, Choose Your Own Adventure—only the characters are "alive" and your choices have real-life consequences (or, at least, for 75 minutes). It also brings to mind escape rooms, except you have a number of rooms to escape from.
"We wanted to create an experience that was a bit different from all the immersive things popping up now, which is mostly geared towards Instagram or social media. And we wanted an experience that would ask people to slow down, put your phones down, and enter a new world with people you know or people you don't know. And really have an authentic, fun experience," says Baterna.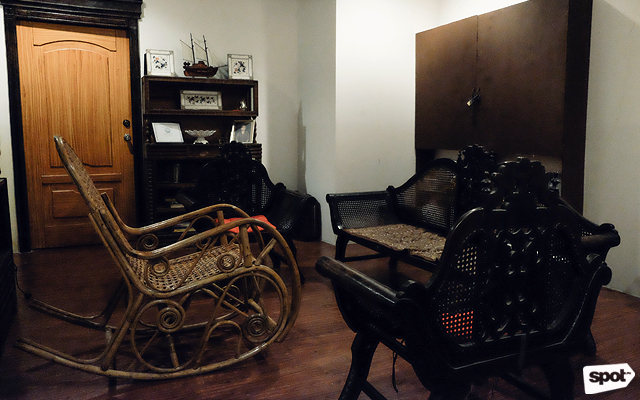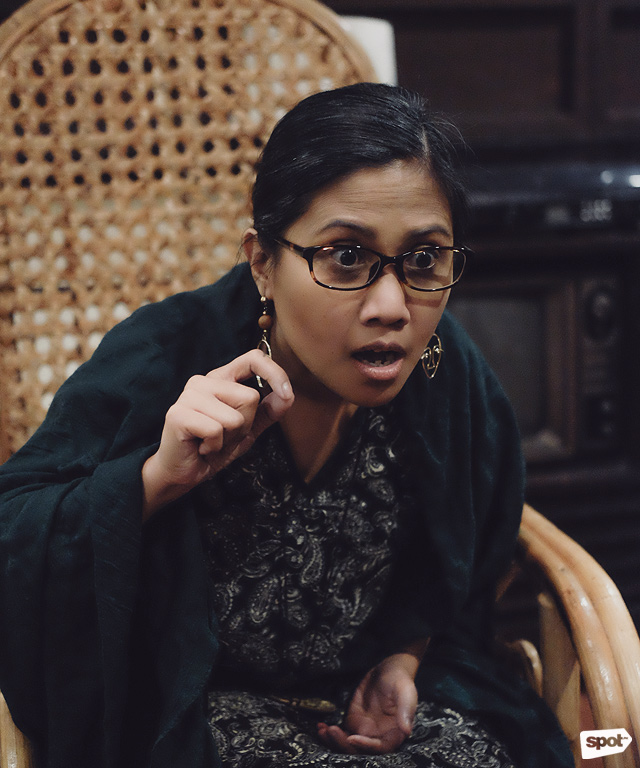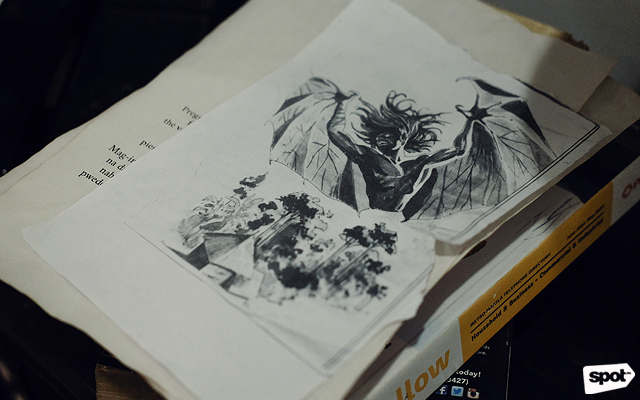 ADVERTISEMENT - CONTINUE READING BELOW
For its debut show, Tipsy Tales presents Lambana, which follows no one else's story but yours. In this narrative, you are the protagonist who is visiting your grandmother with your cousins. The rest of it? Well, you'll have to find out yourself. Just be prepared to meet creatures from the world of Lambana—from a cunning nuno sa punso to a seductive sirena. Unlike theatrical shows where you just sit back and watch the rest of the scenes unfold, Lambana lets you interact with the characters, touch the set, and decide what you—as the lead role in this story—are doing next. Choices range from something as blatant as drinking a magical juice or not, to something as big as saving a friend or leaving him/her behind.
"When we're starting up and looking for concepts, we thought of Filipino folklore, sobrang rich ng content. But from a tourism standpoint, wala pang place na dedicated for it," explains Baterna on why they decided to dwell on our local mythology. They read up on the topic, made use of published materials like 101 Kagila-Gilalas na Nilalang by Edgar Calabia Samar, listened to personal experiences of friends and family, and created this otherworldly place. They even wrote the script themselves, especially since Baterna has an improv background while Yeang followed the writing manual Save the Cat! by Blake Snyder.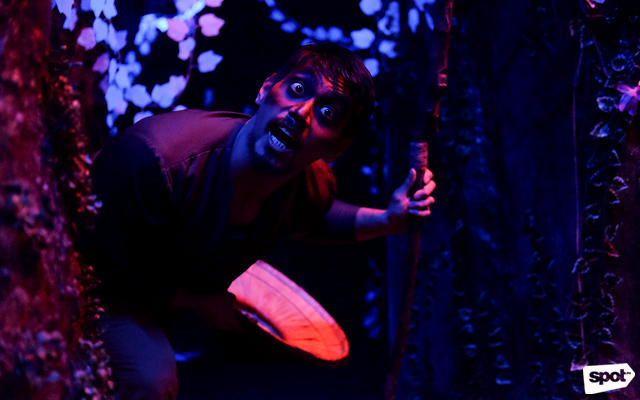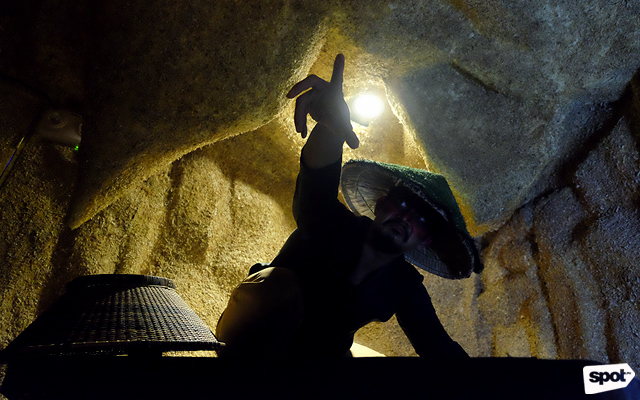 "I like that they're very human. For example, when you talk about the kapre, he's a dual kind of person. He's a protector of the forest, but he's also known to smoke and kidnap people, plus the rumor that he fell in love once. There's a human element to our monsters that I feel is quite beautiful," Baterna shares.
ADVERTISEMENT - CONTINUE READING BELOW
But Lambana's immersive nature is not all about deciding whether to go left or right—metaphorically. It also features a personalized experience, which means that every time you go into this world, you'll never go through the same things. The characters, like the grandmother, call you by your name. There may even be a college diploma with your name on her aparador.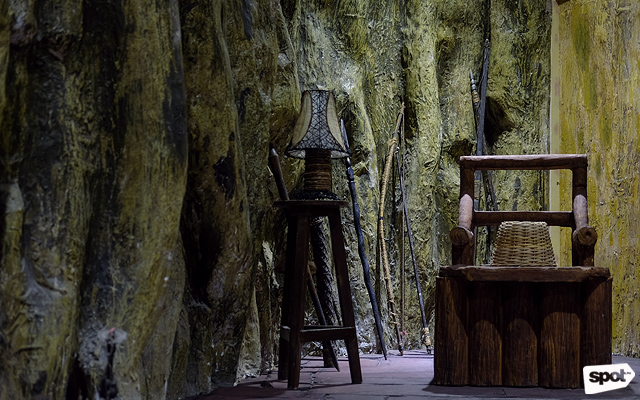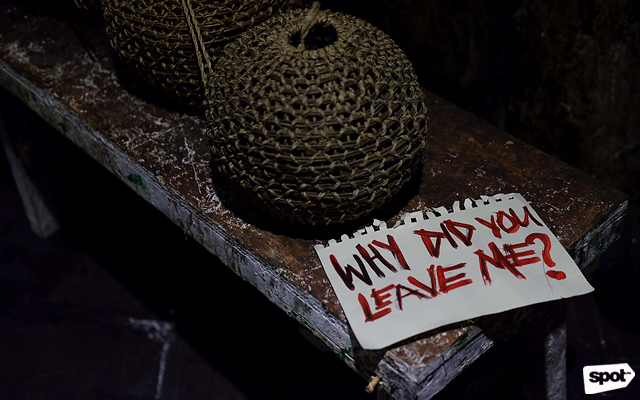 "We wanted a level of immersion wherein even the scents of the room were different. We play with temperature, we memorize people's names, we act depending on where the guests are standing on the set," adds Baterna. It's 50% script, it's 50% improv, she explains. They also add bits and pieces constantly, making sure that every "run" is a never-before-seen piece. "We believe that part of the magic is the mystery," Yeang says.
The show runs for an hour or so, but in Lambana, time seems to stop. For your "lola," you were never gone; but for you and your "cousins," the adventure is like no other.
Tipsy Tales is at 4/F Eastwood Mall, Libis, Quezon City. Tickets for Lambana, which is priced at P2,000, are available through hello@tipsytales.ph or Tipsy Tales' website.
Share this story with your friends!
---
Help us make Spot.ph better!
Take the short survey
More Videos You Can Watch
Load More Stories