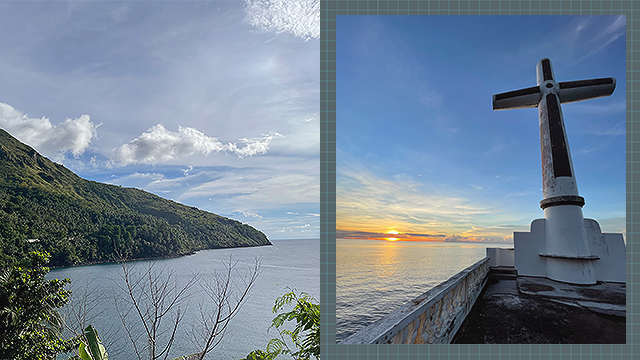 (SPOT.ph) Most places have a defining feature, be it natural or man-made. Arizona, USA has the Grand Canyon, while pyramids dot the deserts of Egypt. In the Philippines, Albay takes pride in being home to Mount Mayon with its near-perfect conical shape. El Nido is synonymous with white-sand beaches and azure waters. Mention of Siargao conjures images of barrelling waves and coconut woodlands. Camiguin, on the other hand, is defined—more than anything else—by its volcanoes. It is, after all, the Island Born of Fire.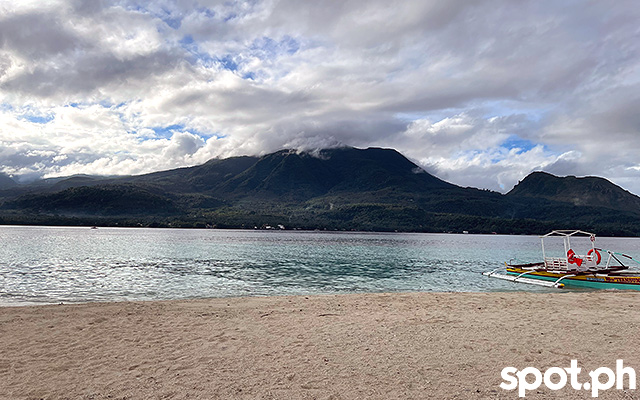 ADVERTISEMENT - CONTINUE READING BELOW
A Short History of the Camiguin Volcanoes 
Camiguin was formed through thousands of years of volcanic activity. In an interview with SPOT.ph, ArTourisMedia consultant Arturo P. Boncato, Jr. explained that, "catastrophic eruptions during the periods 1871 to 1875 and 1948 to 1953 have defined Camiguin as the Island Born of Fire. There are seven major volcanoes and several more considered as smaller ones."
According to a summary by the Smithsonian Institute, the island has four overlapping stratovolcanoes overlying older buried edifices: Mount Mambajao, which includes the island's highest point, Mount Timpoong; Mount Butay and Mount Ginsiliban, which are both eroded mountains forming the southeast tip; the Benoni cinder cone along the southeast coast; and Mount Hibok-Hibok (a.k.a. Mount Catarman), which is the only historically active one and has erupted five times in modern history. Hibok-Hibok also has several lava domes, which includes Mount Vulcan on its northwest side, Carling Hill, Tres Marias Hills, and Piyakong Hill. Its Ilihan crater was the site of Hibok-Hibok's 1950 eruption, which claimed about 3,000 lives. 
If it sounds like Camiguin has volcanoes surrounded by more volcanoes spread out in five municipalities, well, you did understand that right. The island's volcanic movements have shaped and continue to shape its history, geography, and the everyday lives of its people. It is no surprise then that Camiguinons have formed a deep bond with these land formations. Going around the island and talking to the locals, one would notice how they keep mentioning the volcanoes even in casual conversations.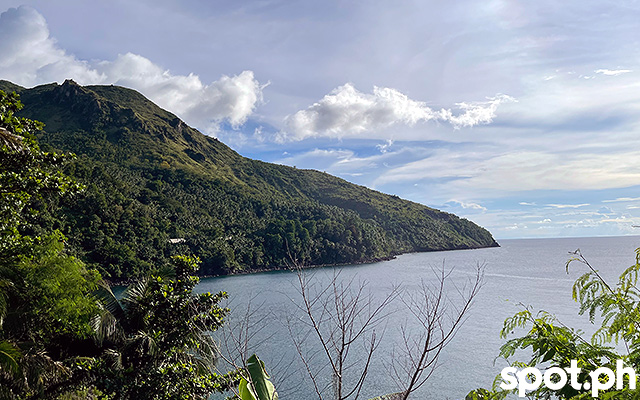 Camiguin Tourism and the Island Born of Fire 
In a separate interview, Carlston Maglangit, Tourism Officer II of the Department of Tourism's Region 10 Office, mentioned that, "The volcanoes played a big part in the history of Camiguin and the memories of its people kaya hindi nila malilimutan ang mga volcanoes."
Despite the destruction which numerous eruptions wreaked over countless lives and properties, locals tend to speak of the volcanoes not with fear or spite, but with reverence and fondness. This is not difficult to understand—the island owes its distinct beauty to the after-effects of previous volcanic activities. 
"Camiguin is a volcano island with many natural gifts attributed to its ranges and volcanic activity ranging from pristine waterfalls, hot and cold springs, endemic flora and fauna, undisturbed underwater life, and robust agricultural produce," Boncato shared. No wonder Camiguinons could only speak of their volcanoes with nothing short of awe—the volcanoes are a source of treats as much as they are of threat," he added. 
ADVERTISEMENT - CONTINUE READING BELOW
Even some of the man-made attractions on the island are a result of eruptions like the Sunken Cemetery. The Cemetery was once located by the shore, but the eruption of Mount Vulcan in 1871 displaced it by several meters nearer the sea, ultimately sinking to the bottom. Another is the Guiob Church Ruins, which was constructed in the 16th century but met its destruction a century later because of the same eruption.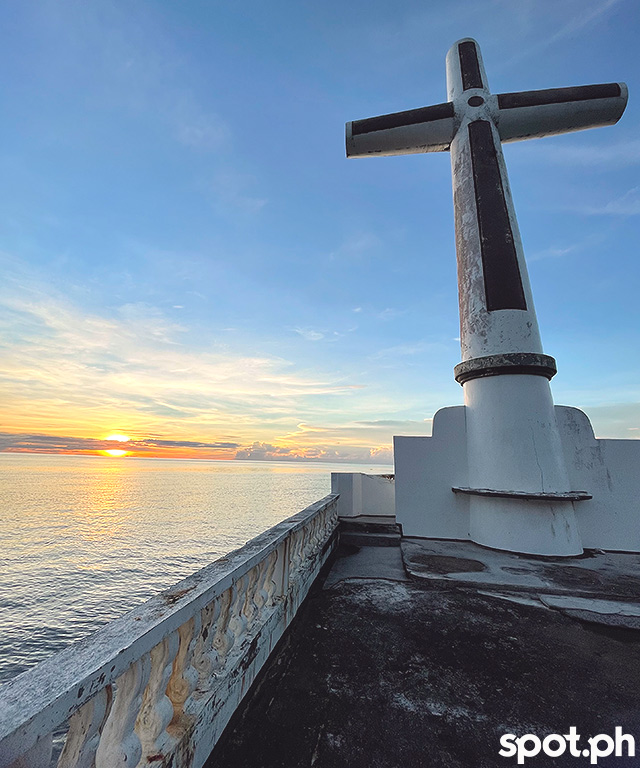 More than scenic locations that have captivated travelers both local and foreign, the volcanoes and the eruptions have also blessed Camiguinons with fertile soil and soda water. Boncato elaborated, "Volcanic soil had covered the island, making it fertile ground for agricultural produce to thrive. The lanzones have benefited from nutrients such as potassium and phosphorus to thrive to its sweetest." 
On the island's famous soda pools like the Bura Soda Water Swimming Pool, Maglangit shared that, "Our soda springs have become a destination because the water is known to have some health benefits like lowering blood pressure and minimizing the effects of psoriasis." 
 He added that, "These destinations, the people are able to earn from these. These have served the people economically. Some of the volcanoes are destinations in themselves where visitors go hiking and bird watching." 
He likewise mentioned that pastel, a soft and sweet pastry popular in Camiguin, is also reputed to taste better than pastel from other provinces because the locals use soda water in making it.  
Despite the constant threat from their lone active volcano, Maglangit says that Camiguinons continue to be blessed by these fascinating land formations, "May gift ang volcanoes at volcanic eruptions sa tao. [The volcanoes] are a reminder to [the locals] that even if [the volcanoes] gave them fear, they also gave the locals gifts."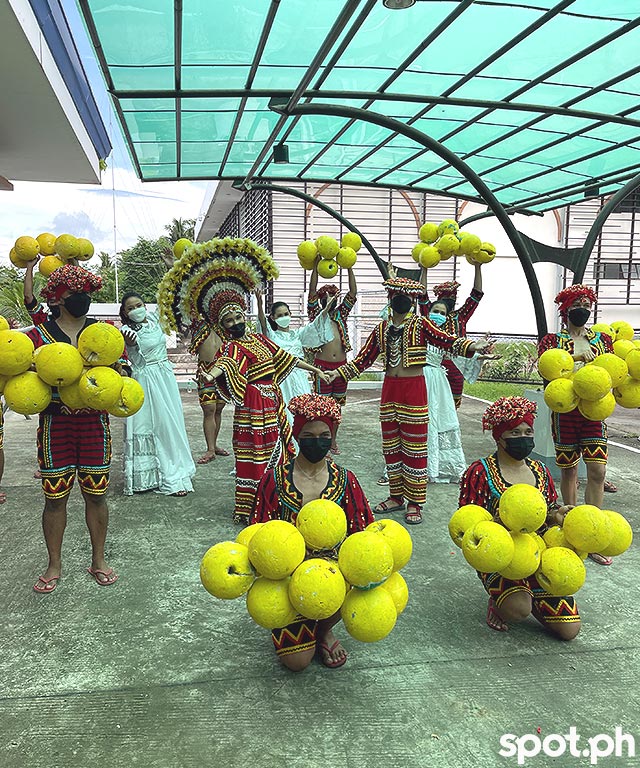 ADVERTISEMENT - CONTINUE READING BELOW
The island's magnificent scenery, sweet lanzones, and enriched soil and water are some of these many volcanic gifts. With these, Camiguinons will surely continue to speak of their volcanoes with adoration and amazement. "Clearly, volcanoes are a source of great pride and joy for the locals," Boncato said with a smile.  
With Cebu Pacific now flying twice a week to Camiguin, more travelers can enjoy the mystical beauty of this island of volcanoes. Last month, the provincial government of Camiguin removed the RT-PCR test requirement for travelers who have received their COVID-19 jabs as part of their efforts to boost tourism. Travelers only need to show their vaccination cards, IDs, and billeting reservations or homestay clearances to enter Camiguin.
Share this story with your friends!
---
Help us make Spot.ph better!
Take the short survey
More Videos You Can Watch
Load More Stories