10 Things to Do This Weekend: July 10 to 12
Enjoy an evening full of laughter, have a taste of flavorful Japan, and more.
(SPOT.ph) We know you're already looking forward to the weekend. We zero in on the events you shouldn't miss.
Check out SPOT.ph's Gig Guide: 10 Gigs and Parties to Go to This Week: July 8 to 14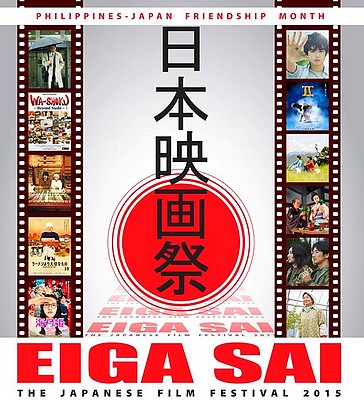 Get your tickets to this year's Japanese film festival Eiga Sai 2015, happening from July 9 to 19 at the Shang Cineplex. With the theme "Tasteful Japan," this year's festival features the flavorful culinary world of Japan and other films released in 2014. Expect a variety of genres—comedy, feature, documentary, historical dramas, sci-fi, and fantasy to complete this year's lineup. Included in the festival is Our Family directed by Yuya Ishii who will be heading to Manila for the opening night. The story depicts traces of emotional journey of a four-member family that is falling apart until the mother is diagnosed with brain tumor. Entrance is free.
ADVERTISEMENT - CONTINUE READING BELOW
Also read: The SPOT.ph Guide to Eiga Sai 2015 from July 10 to 19 at Shang Cineplex
For more information and the complete line-up, click here.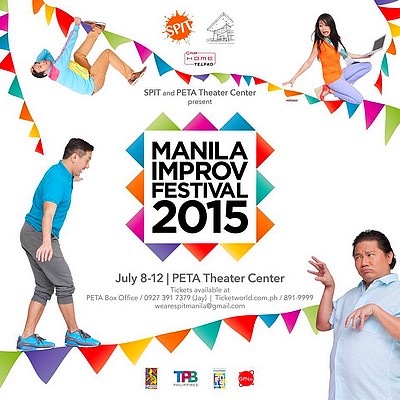 CONTINUE READING BELOW
Recommended Videos
Don't miss Manila Improv Festival 2015, happening from July 8 to 12 at the PETA Theater Center. The event is headed by Silly People's Improv Theatre (SPIT), the country's premiere improvisational theatre group known for their smart and incisive brand of comedy. Catch performances from improv comedy groups around the world, such as PIPShow (Warsaw), Impro Mafia (Brisbane), and Pirates of Tokyo Bay (Tokyo), among many others. This year's festival theme is "Finding the Game," a nod to the games and exercises that improvisers use in performance, and an affirmation of the playful nature of improvisation. Entrance fee is P632.
ADVERTISEMENT - CONTINUE READING BELOW
For ticket inquiries or reservations, call 891-9990.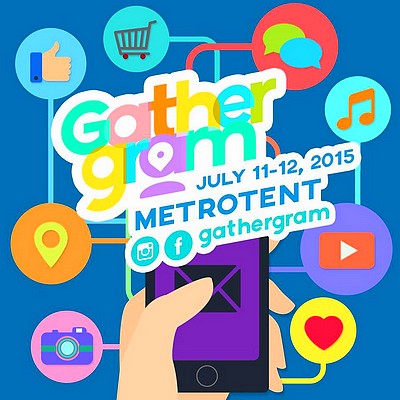 Have yourself an Instagram detox and head over to Gathergram on July 11 and 12 at Metrotent for a weekend of awesome and fun-filled activities! Don't miss the biggest bazaar and spend the weekend offline with your favorite Instagram idols, shops, and personalities that you may or may not be stalking everyday. Know all the latest in and the best of food, fashion, furniture, fad, and fitness all under one roof.
ADVERTISEMENT - CONTINUE READING BELOW
For more information, click here.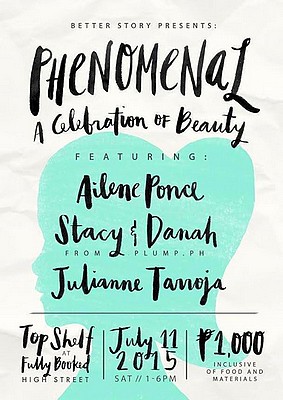 This weekend, head over to Fully Booked High Street and check out Phenomenal: A Celebration of Beauty on July 11, 1 p.m. The event is hosted by The Better Story Project, an organization geared towards women empowerment through community-centered activities, such as workshops, camps, and forums. This event aims to redeem the word and remind women that who they are is (and has always been) nothing short of phenomenal. Be inspired by keynote speakers Ailene Ponce of Beauty Anonymous, Stacy and Danah Gutierrez of PLUMP.ph, and singer-songwriter Julianne Tarroja, and find out what the word "beautiful" really means. The fee is P1,000.
ADVERTISEMENT - CONTINUE READING BELOW
For more information, click here.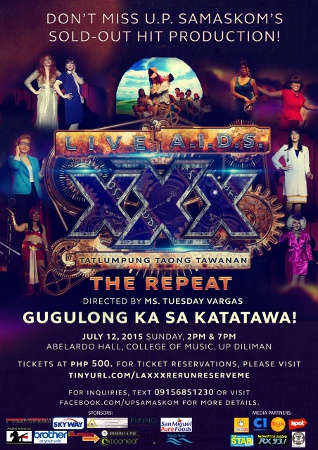 It's going to be an evening full of laughter on Sunday care of LIVE AIDS XXX: Tatlumpung Taong Tawanan The Repeat—the longest-running musical comedy and variety show (they're on their 30th year!) directed by comedienne Tuesday Vargas. You can expect a hilarious roster of skits that will have you in stitches, including a spoof of Pangako Sa 'Yo and a political satire piece called The Haggard Games (with popular references like Rodrigo Duterte, KathNiel, and Mommy D.). Catch them on July 12, Sunday, at 2 p.m. or 7 p.m. at the Abelardo Hall, College of Music, UP Diliman. Tickets are priced at P500.
ADVERTISEMENT - CONTINUE READING BELOW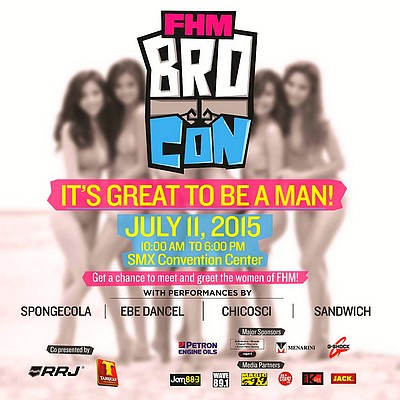 Celebrate all things that make being a man great! On July 11, 10 a.m., head over to the SMX Convention Center for the FHM Bro Con: The Great Men's Expo. Enjoy fun activities and hop from one booth to another, get a chance to meet and greet some of the sexiest women in the country, and rock out to performances by Chicosci, Sponge Cola, Ebe Dancel, and Sandwich! Tickets are priced at P150.
ADVERTISEMENT - CONTINUE READING BELOW
For tickets, click here or call 470-2222.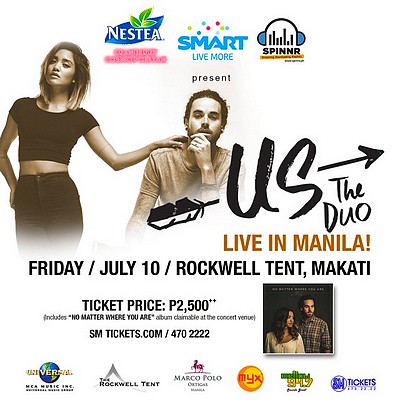 American pop duo Us The Duo will return to the Philippines and will perform a major show at the Rockwell Tent on July 10, 8 p.m. These Vine and YouTube sensations became famous after covering the most famous pop hits and eventually coming out with their own original songs and albums. Tickets are priced at P2,640, inclusive of their No Matter Where You Are album.
ADVERTISEMENT - CONTINUE READING BELOW
For ticket inquiries or reservations, call 470-2222.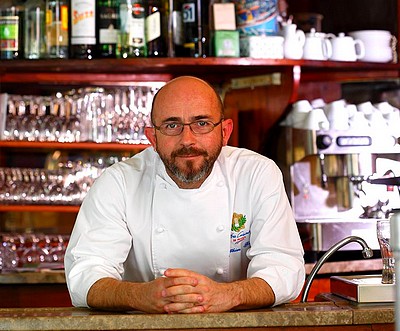 Sofitel Philippine Plaza Manila celebrates all things French this July in the wonderfully decadent Gastronomie à Paris. French master chef Matthieu Garrel of the famed Paris restaurant Le Bélisaire adds to the authentic French selection at the Spiral until July 7. Spiral's French Stove becomes a treasure trove of Chef Matthieu's featured recipes from July 8 to 31. Celebrate Bastille Day at Spiral from July 12 to 14 with an enriched selection through the 21 dining ateliers, thematic cocktails, French-inspired styling, and live entertainment. Sunday brunch is available at P3,650++ per adult, while dinner is at P2,750++ per adult. On July 13 and 14, lunch rates are at P2,100++ per adult and dinner rates are at P2,750++ per adult.
ADVERTISEMENT - CONTINUE READING BELOW
For inquiries or reservations, call 551-5555.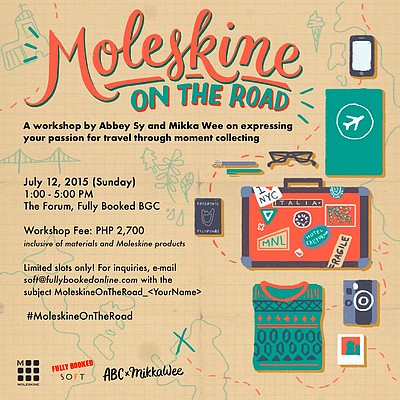 We're fueling your wanderlust! Sign up for Moleskine On The Road, a workshop on expressing your passion for travel through moment collecting. Join Abbey Sy and Mikka Wee for this exciting workshop on July 12, 1 p.m., at Fully Booked High Street, and share insights on travel through illustration and writing. The workshop fee is P2,700, inclusive of snacks, materials, and Moleskine products. Slots are limited.
ADVERTISEMENT - CONTINUE READING BELOW
To sign up, e-mail soft@fullybookedonline.com with your name, mobile number, and workshop of choice.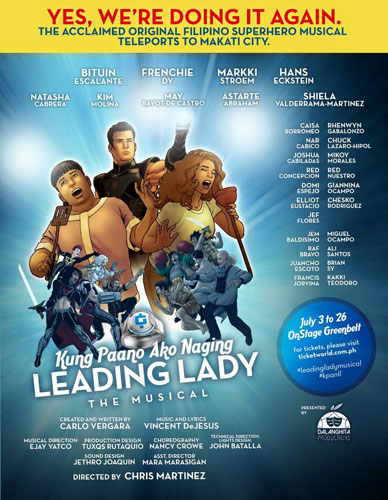 Join Mely in her adventures as the maid in a household of superheroes in the second run of Kung Paano Ako Naging Leading Lady at OnStage Greenbelt in Makati, until July 26. The musical, written by Zsazsa Zaturnnah author Carlo Vergara, is an entertaining take on the struggle to look beyond a person's outside appearance, whatever that may be. Tickets are at P1,563 for Orchestra Center, P1,250.40 for Orchestra Sides, and P833.60 for Balcony. Matinee and evening shows available.
ADVERTISEMENT - CONTINUE READING BELOW
Read more about Kung Paano Ako Naging Leading Lady.
Please contact 0917-822-6942 for tickets to the 8 p.m. show on July 11, or log on to ticketworld.com.ph for other dates.
Share this story with your friends!
---
Help us make Spot.ph better!
Take the short survey
Load More Stories