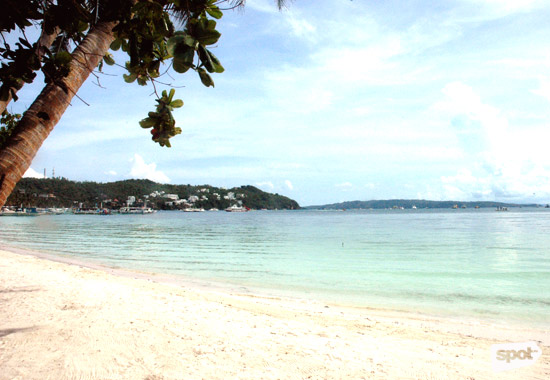 (SPOT.ph) Boracay's White Beach is famous for good reason. It's a beautiful stretch of powder-white sand, probably the finest in the world, offset by bright turquoise water that is photogenic from every angle. It's no wonder that it's the most populated beach on the island, and if you've recently stayed at a resort along the three-kilometer stretch, you probably wouldn't call it "quiet" or "secluded."
But Boracay shouldn't be written off just yet. As we discovered (thanks to introductions made by Pedro Brewcrafters), there's still plenty to see and do in this popular beach escape. We found some pretty and exotic sights to soak in despite the numerous developments all over the island. Just as the party game is consistently strong here, you can easily find places and activities that will encourage relaxation and calm to declutter your mind from the pressures of city living.
HOW TO GET THERE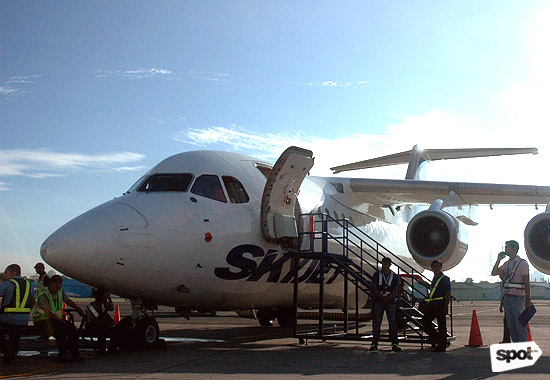 Getting to Boracay is so much simpler nowadays. There are 35-minute flights from Manila to Caticlan via SkyJet. (In fact, our flight from NAIA Terminal 4 left five minutes early, which is a great start to any vacation). Southwest Tours handles transfers with ease, herding tourists from the airport into an air-conditioned van, then into a spacious speed boat, then into another van, which brings you straight to your resort. Without the hassle of terminal fees and tricycles, it's the fastest and most comfortable way to get to the beach proper.
ADVERTISEMENT - CONTINUE READING BELOW
WHERE TO STAY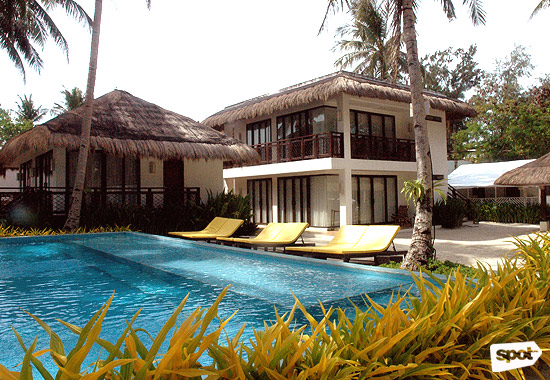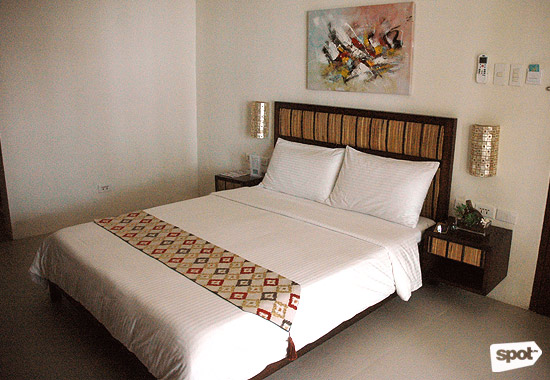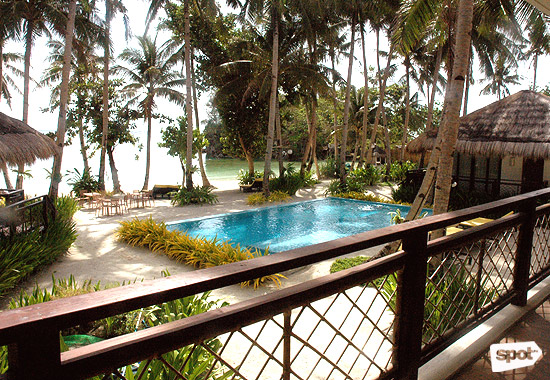 CONTINUE READING BELOW
Recommended Videos
Rieseling Boracay Beach Resort
Bulabog Beach, Manoc-Manoc
Contact: (036) 288-2505, 0919-994-4992; info@rieselingboracay.com
Website: www.rieselingboracay.com
This quiet, charming resort is owned and operated by three sisters—Gigi Piit, Carrie Piit Rabat, and Sandy Piit Valhagen. On the outside, the suites stay true to the tropical island vibe with their cogon roofs and tribal finishings. Inside, it has all the comforts of a modern, upscale resort. The rooms are spacious and airy, the linens are always fresh, and the bathroom is well equipped with EU-grade finishings. Their mostly European guests appreciate this attention to detail, aside from the fact that their cove is more private. Local vendors peddling sunglasses or pearls won't disrupt your R&R. The lovely owners are well-traveled and fun, and you see that in the little luxuries they spoil their guests with, such as mimosas for breakfast and Pedro Craft Brews in their mini bars.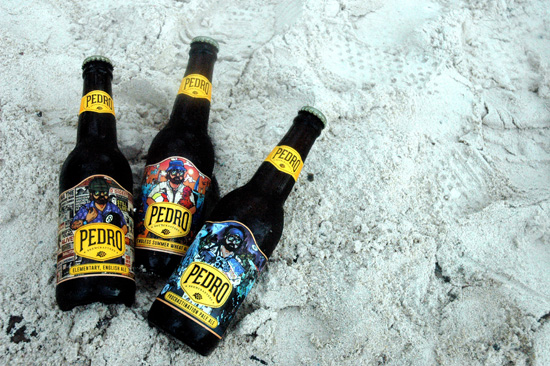 Rieseling Boracay Beach Resort also provides "curated adventures" for their guests, depending on mood and budget. You can coordinate with them regarding these guided tours before your visit.
ADVERTISEMENT - CONTINUE READING BELOW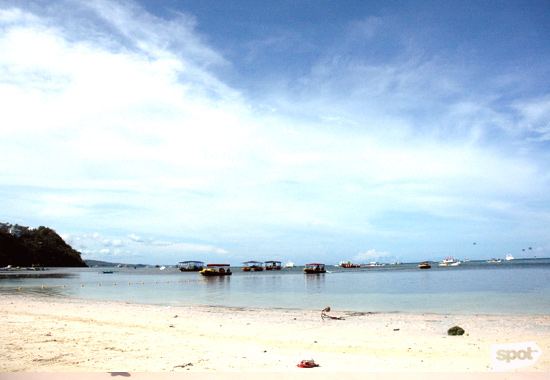 The Greenhouse
Sitio Hagdan, Yapak
Contact: 0920-919-6549 (Rea Dizon); info@boracayrealty.com.ph
For families and big groups, this private home on a cliff is the perfect venue for a reunion and some bonding time. Overlooking Punta Bunga beach and the sprawling Shangri-La resort, groups can either book the first floor, the second floor, or both. Rates cover housekeeping and, for a small extra charge, paluto, which is perfect for your sunset dinner by the pool. If the season is right, you get an unobstructed view of Boracay's most famous sunset show.
WHERE TO EAT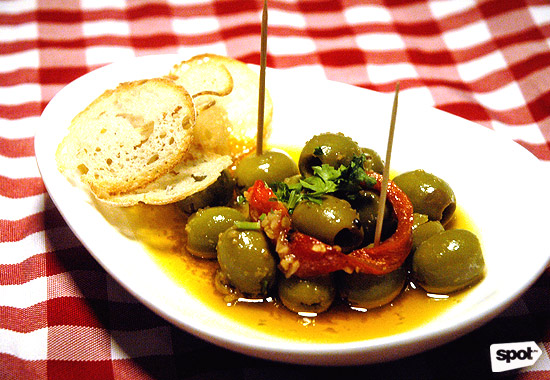 ADVERTISEMENT - CONTINUE READING BELOW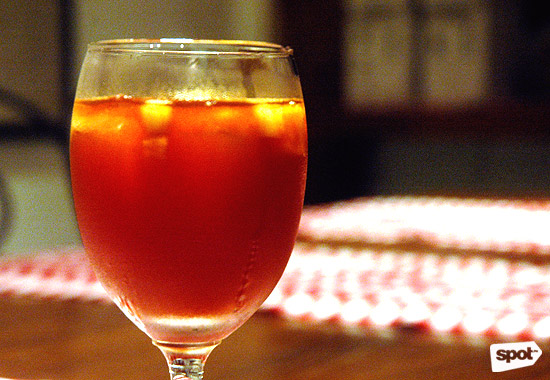 Dos Mestizos
Tourist Center Road, Manoc-Manoc
Contact: (036) 288-5786
Restaurants have come and gone, yet the locals still consider this Spanish restaurant a must-visit on the island. One of the original owners Binggoy Remedios is still around, but his nephew, Andre Malarky is now the boss in the kitchen. From the small operation along the main road, they have moved to a side street but into larger digs. The tapas—such as the salpicao, pulpo, and tortilla de patata—are better than some in the capital. Both the Paella Negra and Valenciana are topnotch (here, carbs are your friend). There is live music at the bar every night, so it's a great place for happy-hour sangrias, too.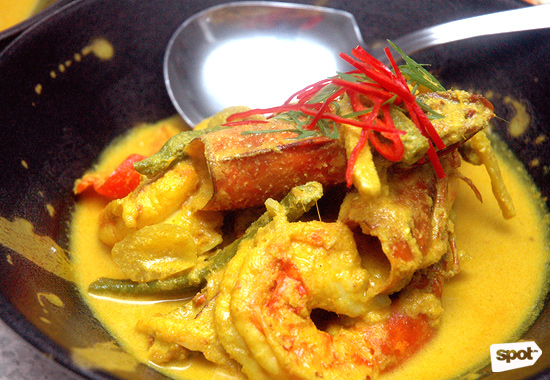 ADVERTISEMENT - CONTINUE READING BELOW
Mama's Fish House [CLOSED]
Microtel, Diniwid Beach, Balabag
Contact: (036) 288-2853
It does say "fish house," but the locals swear by the bagnet here. However, if you do go looking for some seafood, this little eatery at the Microtel on Diniwid Beach will not disappoint. The Tuna Rolls featuring fried maki topped with wasabi mayo is a great appetizer, while Spaghetti with Pesto and Anchovies is simple and hearty, perfect for the carbo-loading kite surfer. Order rice with your Shrimp Curry, whose sauce needs to be soaked up and enjoyed. Insider tip: You can book the Wahine Beach House and indulge in a long, peaceful lunch in your own cabana.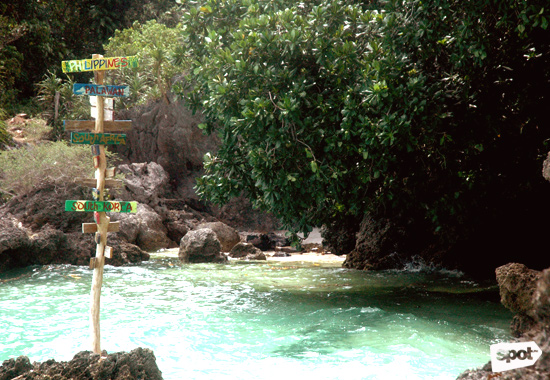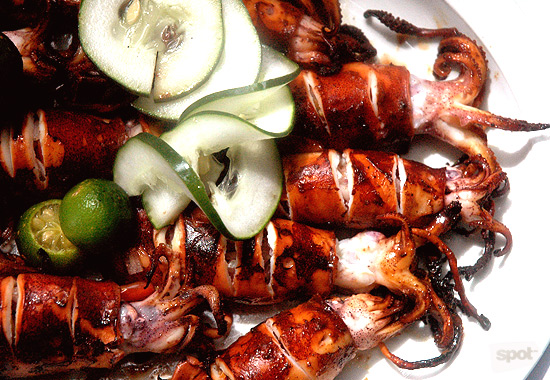 ADVERTISEMENT - CONTINUE READING BELOW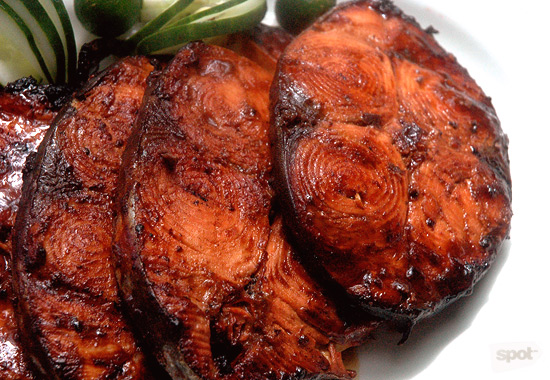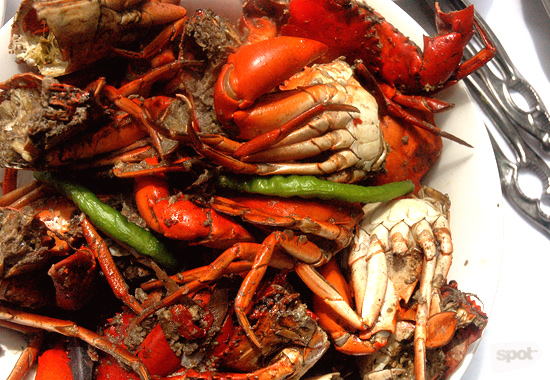 Balinghai Beach Resort
Sitio Hagdan, Yapak
Contact: (036) 288-3646
This is what we imagine Boracay must have been like back in the early '80s before local college kids decided to make the island their version of Cancun. A chartered boat can bring you to this isolated little cove where resort owner Otic Macavinta built his rustic resort on the cliff walls, and his restaurant and bar perched on rocks by the shore. The cottages look like they have seen better days, but the resort as a whole is still quite a sight to behold. Book your group a table for lunch and opt for the Seafood Platter with Meat—which is all you can possibly want in a seaside feast. After 35 years, Balinghai's kitchen has turned it into quite an art form.
ADVERTISEMENT - CONTINUE READING BELOW
WHAT TO DO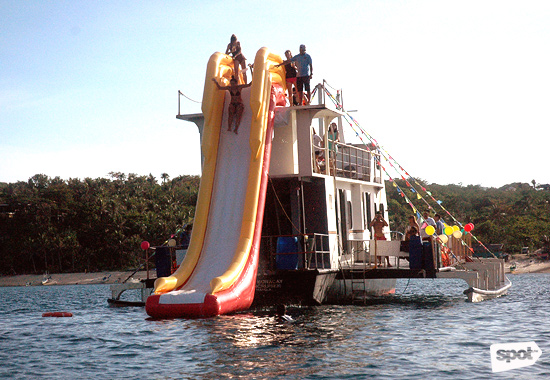 Go all out on the Boracay Sun Cruiser 
Boracay Sun Cruiser Office, Willy's Beach Hotel, Main Road, Station 1, Balabag District
Contact: (036) 288-9079
Website: boracaysuncruiser.com
It needs to be done, so might as well do it right. The Boracay Sun Cruiser is the party boat conceptualized by businessman Richie Ley, Boracay society fixture Freida Dario-Santiago, her husband Mark Santiago, and a few other friends who want to offer an alternative to the island's already buzzing party scene. You can charter the boat and it comes with everything you can possibly need for a raucous, booze-filled party, complete with a DJ and a giant inflatable slide. You are treated to a breezy tour around the island, plus it's private, so you can definitely let loose without fear of your shenanigans ending up on YouTube.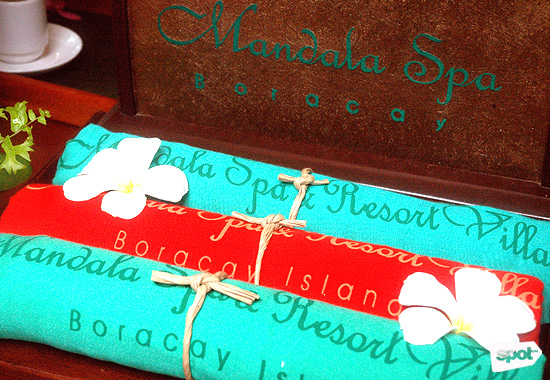 ADVERTISEMENT - CONTINUE READING BELOW
Pamper yourself with a Signature Mandala Massage
Station 3, Barangay Manoc-Manoc
Contact: (036) 288-5858
You can get a good back rub in your hotel room for under P500, but the total sensory experience you get at the award-winning Mandala Spa is something you wouldn't soon forget. Their signature massage (P3,200) begins with an aromatic foot wash where your therapist will let you choose an essential oil which fits your mood. For a full hour and half, you will be treated to a combination of kneading, pressing, and stroking which will have you wishing it was a three-hour session. Worth every centavo.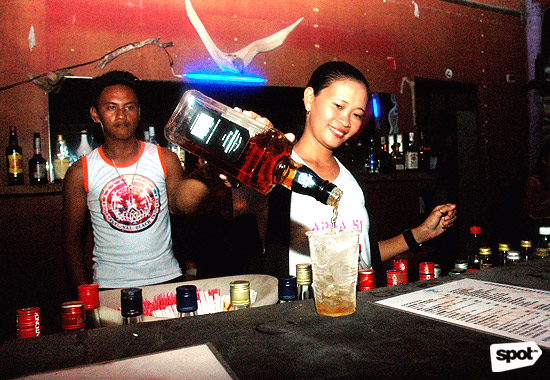 Attend a moon party at Area 51
Bulabog Beach, Manoc-Manoc
If you know the right people in Boracay, then you have probably heard about one of Area 51's moon parties. Situated next to the Ati Village in Bulabog, this beach-front bar (operated by the owners of the now-defunct Hey Jude!) is only open when there is a lunar phenomenon. Word gets around and by 2 a.m., partygoers arrive in droves to celebrate the moon, not to mention life in general. These events are known to last until 9 a.m. or longer, and represent the island's diverse populace, so come prepared to party hard, keep an open mind, and remember to hydrate.
ADVERTISEMENT - CONTINUE READING BELOW
Photos by Gerry San Miguel
Share this story with your friends!
---
Help us make Spot.ph better!
Take the short survey
Load More Stories