The SPOT.ph Guide to Cavite
Get a quick dose of southern history, food, and culture just a few hours away from Manila.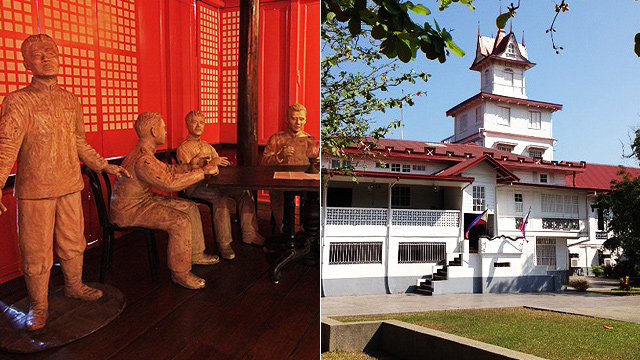 (SPOT.ph) With its close proximity to Metro Manila, Cavite is often overlooked as a destination. If you look beyond the cookie-cutter subdivisions, gigantic shopping malls, and the usual turista haunts like Tagaytay, you will find a province that is rich with history, culture, and laid-back fun, with the advantage of being a short drive away.
Cavite's topography and location contribute to its place in history. The lowland and coastal areas fronting Manila Bay have made it a crucial point for the Manila-Acapulco Galleon Trade, and much later on, the military movements of the U.S. and Philippine Naval bases. The famous war island of Corregidor, for example, is part of Cavite City, but that is a different adventure altogether. Because of this, the region has played a part in various foreign invasions, the declaration of independence, two World Wars, and many bloody mutinies.
It is interesting to note that in many Cavite destinations, history, the sea, culture, and food are intertwined. Attempting to tour the whole province in one go is not advisable, and you should visit the areas by district: Maragondon landmarks for one day, Kawit and Tanza resorts on another, and so forth. In the end, the only war you'll be raging in is an argument over where you'll eat next.
CULTURAL PLACES AND LANDMARKS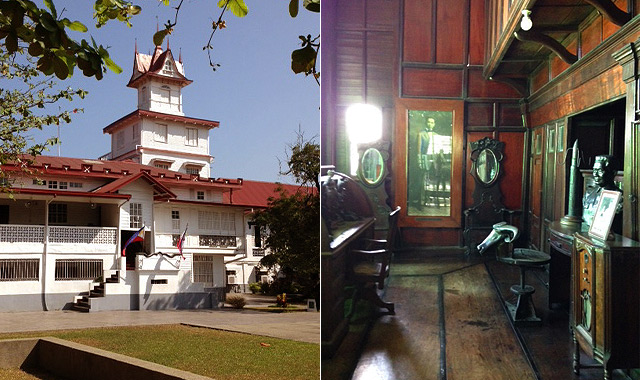 ADVERTISEMENT - CONTINUE READING BELOW
Aguinaldo Shrine
Kawit, Cavite
Open from 8 a.m. to 4 p.m (Tuesday to Sunday)
This is arguably the most popular Cavite destination (who could forget its visage on the five-peso bill) but it is worth revisiting as an adult. The house of the country's first president was rebuilt in the 1840s and has had many renovations up until its 1996 conservation. Admire its architectural details from different eras—from the Art Nouveau tiles and the 1800s sculptures to the kitchen appliances from the 1940s—and stroll through its well-manicured garden. Entrance is free, but donations at the front gate are most welcome.
CONTINUE READING BELOW
Recommended Videos
Don't miss: The quaint souvenir shop in the backyard has an intricate scale model of the shrine. Visit the shrine on a quiet Sunday morning to avoid the droves of field trip buses and schoolchildren.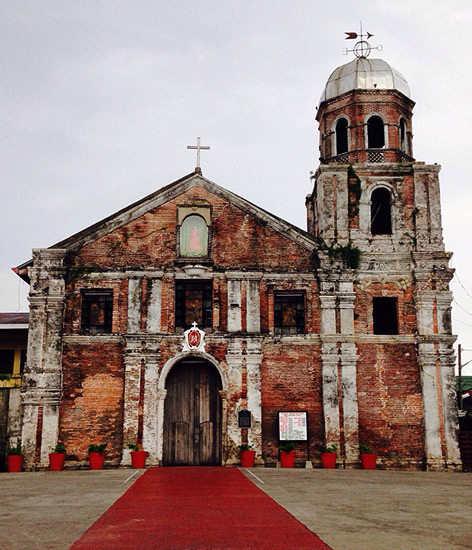 St. Mary Magdalene Parish
Tanggulan Street, Kawit, Cavite
ADVERTISEMENT - CONTINUE READING BELOW
If you're visiting Aguinaldo Shrine, drop by St. Mary Magdalene Parish since you're in the area—after all, legend has it that Aguinaldo had a secret escape passage dug from his house to this church. It isn't a popular heritage destination, but the church itself is 279 years old and features beautiful Baroque touches, such as its side buttresses, majestic entrance, and bell tower, which can only be seen from the other side of the street.
Must-know: Emilio Aguinaldo was baptized in this very same church, and his birth certificate is on display on one side of the altar.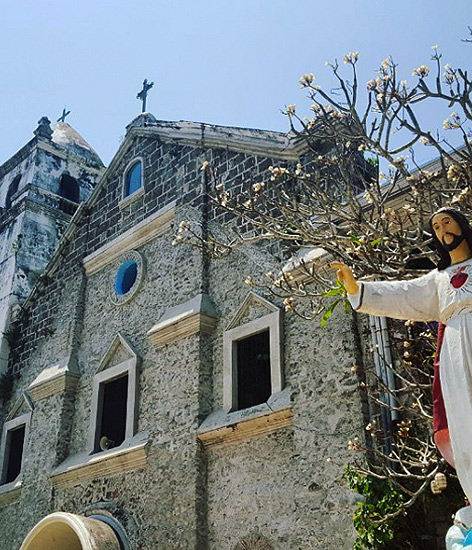 Our Lady of Assumption Parish
Col. Infante Street, Maragondon, Cavite
This 1700s church, which was declared a National Cultural Treasure by the National Museum, is a fine example of well-conserved heritage architecture. Visit this narrow and tall Baroque church and marvel at its massive, intricately carved door (look closely and you'll see galleons), striking wood ceiling beams, ornately gilded retablo (altar), and old-fashioned priest's pulpit.
ADVERTISEMENT - CONTINUE READING BELOW
Don't miss: The convent next door, which is older than the church. Take photos of its weathered brick walls and beautiful balustrade windows.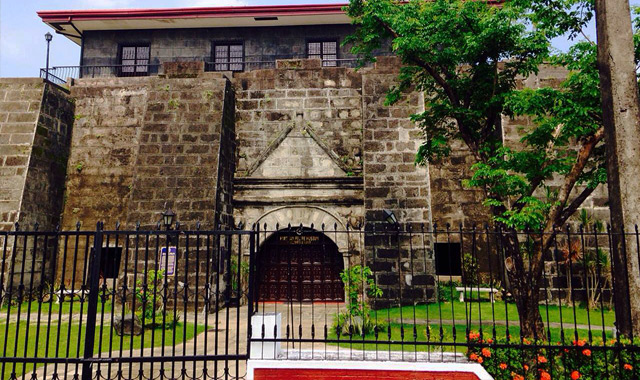 Fort San Felipe
Philippine Naval Base, Naval Station Pascual Ledesma, Cavite City
Cavite City was once a main port of the Galleon Trade during Spanish-colonial times and Fort San Felipe was erected here in the early 1600s as a defense fortress. Well up to the 1800s, the area resembled a mini-Intramuros with the fort, the huge bahay-na-bato, and cobbled streets. Many 19th Century engravings portray a view of Fort San Felipe across Manila Bay, and the view remains the same until today, albeit it is now a mini-museum, with moss-covered granite walls a well-tended park in front of it.
Must-know: The Fort is not open to the general public, but if you drive up to the Philippine Navy gate, you can ask for special permission to see it as a tourist. No entrance fees.
ADVERTISEMENT - CONTINUE READING BELOW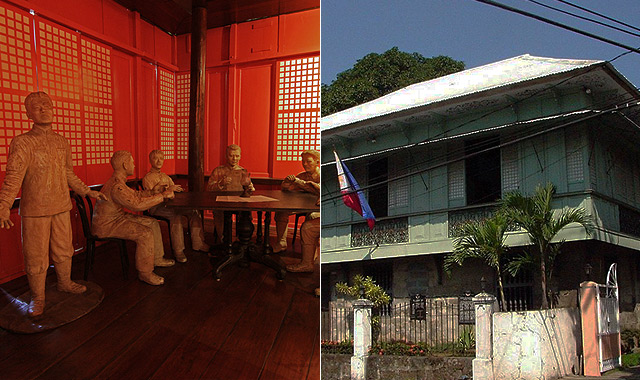 Museo ng Paglilitis ni Andres Bonifacio
Col. C. Riel Street, Maragondon, Cavite
Contact: 0917-553-7375
Website: museongpaglilitisniandresbonifacio.com
Open from 8 a.m. to 4 p.m. (Tuesday to Saturday)
This robin's-egg-blue museum is the former Teodorico Reyes house, which was built in the 1880s. It is better known as the Bonifacio Trial House, as it served as a military court where Andres Bonifacio and his brother Procopio were court-martialed during the revolutionary era. The house itself was restored in 1996 for the centennial celebrations, and was converted to a museum in 2014. This museum is noteworthy because it houses exhibits in the very same place where the actual trial was held, and shows how this series of events led to Bonifacio's death.  
Must know: The museum is right next to Our Lady of Assumption Parish, so you could walk right over.
WHERE TO SWIM
ADVERTISEMENT - CONTINUE READING BELOW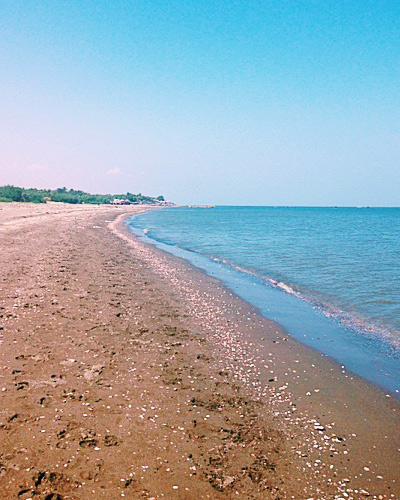 Tanza's Beaches
Starfish Beach Resort and Villa Excellance Beach Resort
Postema, Barangay Sahud Ulan, Postema, Tanza, Cavite
Contact: 0906-477-8517 (for Villa Excellance only)
If you're itching for a daytime beach trip but don't want to drive for three hours, the beaches at Tanza are your best bet, which are an hour-and-half drive from Manila. Don't expect Boracay-like facilities, though. Villa Excellance is their most developed resort (it has a wave pool and decent amenities) and Starfish their least developed (showers are outdoors and huts are rickety at best), but you can choose from a dozen more budget resorts (P100 a person and up) along the stretch of the coastal town of Postema.
Tip: If you go in March, early in the day, you'll have the beach for yourself, and it's quiet and relaxing. Don't go during rainy season or you'll be swimming with the dikya (jellyfish).
ADVERTISEMENT - CONTINUE READING BELOW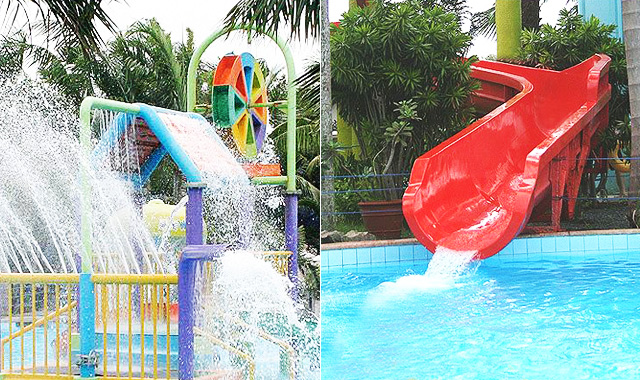 Water Camp
Panamitan, Kawit, Cavite
Contact: (046) 484-5703 to 5704, (02) 404-9911 (Manila line)
Website: www.watercampresort.com
This was once the site of the Josephine Seafood Restaurant, a nice example of 1970s architecture, which was surrounded by a fishpond and a small swimming pool. Josephine closed in 2010 (the Tagaytay branch is still open), and the pool was developed into the bigger and better Water Camp resort, with its multiple pools, restaurants, villas, and playgrounds. Caviteños miss Josephine restaurant, though.
Best for: Families with children. The kiddos will enjoy the Lazy River (a meandering pool with water current), Children's interactive pool with its spouts and fountains, and the Dunk Pool with its slides. Entrance fee for adults is P240.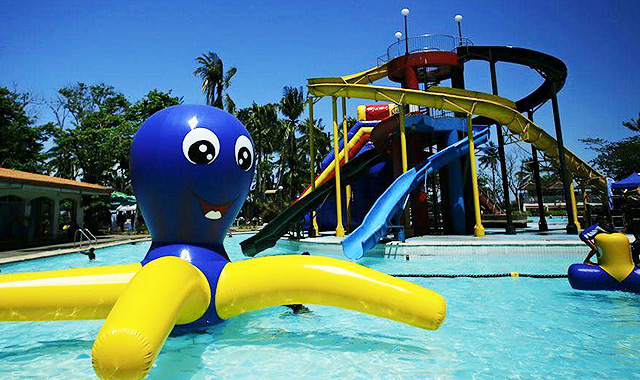 ADVERTISEMENT - CONTINUE READING BELOW
Island Cove Hotel and Leisure Park
Binakayan, Kawit, Cavite
Contact: (046) 434-0210
Website: www.islandcovephil.com
This is one of the most popular Cavite haunts for its merit of being the closest to Metro Manila (five minutes away from the Cavitex exit), and for being a resort that has something for everyone. Aside from its swimming pool with a giant slide, Island Cove also has tennis and basketball courts, a spa, various restaurants, fishing spots, and hosts occasional outdoor concerts. The resort used to have a small wildlife park that sadly, closed in mid-2016.
Best for: Big families and groups of friends with different interests and tastes, corporate get-togethers and planning sessions. Pool entrance is P350, which does not cover the other recreational facilities.
WHERE TO EAT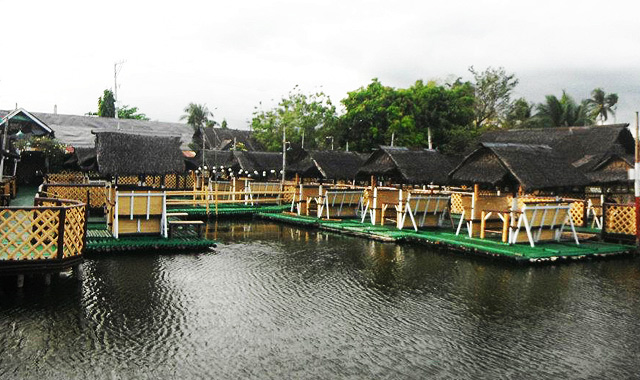 Kainan sa Balsa
Evangelista Street, Banalo, Bacoor, Cavite
Contact: (046) 434-6498
Open daily from 11 a.m. to 10 p.m.
ADVERTISEMENT - CONTINUE READING BELOW
Visitors are encouraged to dine on a balsa—a hut perched on a bamboo raft floating above an actual fishpond. The huts are linked by bamboo walkways, so best to leave your high heels at home! There is a covered dining area for times when it's raining really hard, or for guests who tend to get seasick. The menu differs every day, so ask your server first. 
Must-tries: They serve all the usual Filipino dishes like pinakbet, crispy pata, and liempo, but order the seafood first, like the grilled tuna panga and squid's tentacles. Don't miss ordering Bacoor's specialty: baked mussels and fresh oysters.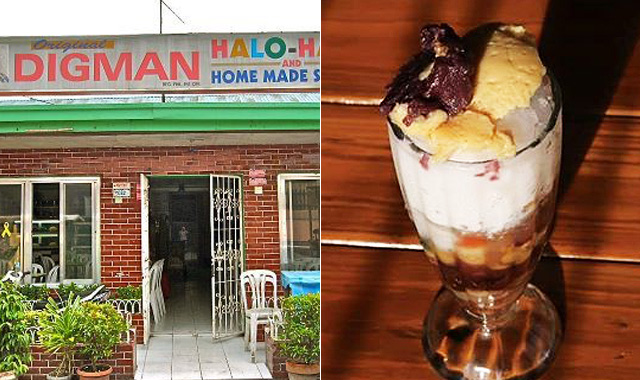 Original Digman Halo-Halo
82 Rubio Street, Digman, Bacoor, Cavite
Contact: (046) 434-8135
Digman is actually the name of a barangay in Bacoor, Cavite, and there are three restaurants that tout the "original Digman halo-halo" claim. Regulars say the true original is the restaurant with the huge Santo Niño. The dining area is decked in low-key Monobloc chairs, but the servers are friendly, and all you have to do is to walk up to the glass estante laden with more than twelve ingredients, each one cooked on-site and not from a bottle. Head straight here for dessert after dining at Kainan sa Balsa.
ADVERTISEMENT - CONTINUE READING BELOW
Must-tries: Their menu includes Mais con Hielo and other merienda food like pancit and spaghetti, but go for the Halo-Halo (P65 to P75). When in season, they add avocado.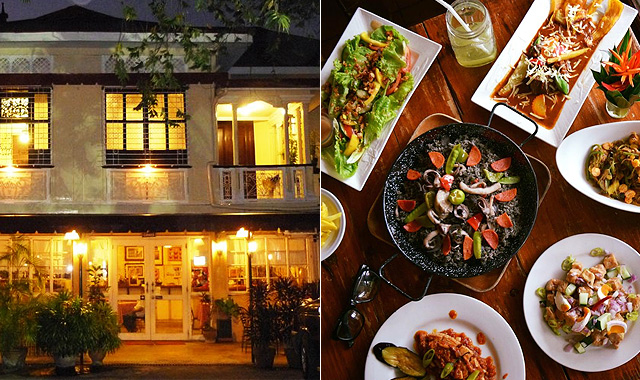 Calle Real Restaurant
8 Sta. Cruz Street, Tanza, Cavite
Contact: (046) 505-2836
Open daily from 11 a.m. to  10 p.m.
This charming restaurant is in a 1920s house on a street that is lined with many pre-war houses, each one older than the next. Much of its original details are retained, such as the stained glass transoms, Art Deco ventanillas (small windows for cross-ventilation), and intricate calado wood tracery. It's a romantic place, but the food is good, too—try the various paella plates, their squid pancit, and binagoongang baboy.
Tip: Don't forget to go upstairs to the Pink Table for dessert, located in what used to be the owners' second-floor home. The café serves waffles and rich cakes amidst cloyingly sweet pink décor. Just watch out for the many teens doing selfies in the extremely photogenic interior!
ADVERTISEMENT - CONTINUE READING BELOW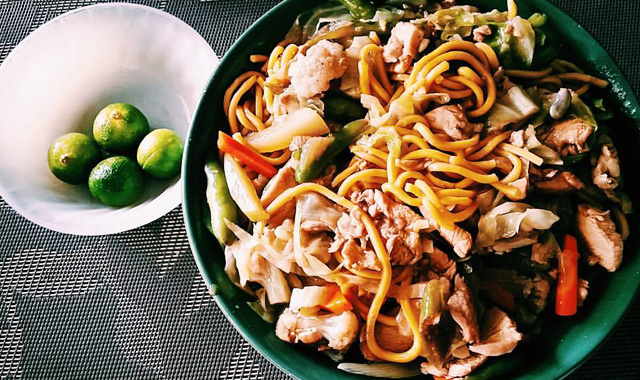 New Chefoo Restaurant
945 P. Burgos Avenue, San Roque, Cavite City
Contact: (046) 431-1472
Open daily from 10 a.m. to 10 p.m.
At one point, almost every Caviteño has dined at this 70-year-old restaurant as baptismals, weddings, and other milestones are held here. Their specialty is Chinese food, not the fancy fusion kind, but the type found at eateries in Binondo. The restaurant itself has seen better days, but the food is still comforting. Their menu lists dishes with Chavacano (pidgin Spanish) names—like Menudencia con Casuy (chopsuey with cashews), Galina Frita (Chinese-style fried chicken), and Agriodulce (sweet-and-sour meatballs or pork)—which hint at Cavite City's heavily colonized past.
Must-tries: Don't miss the menudencia, pansate (a soupy pancit canton), fried canton, ho to tay, and their fried chicken.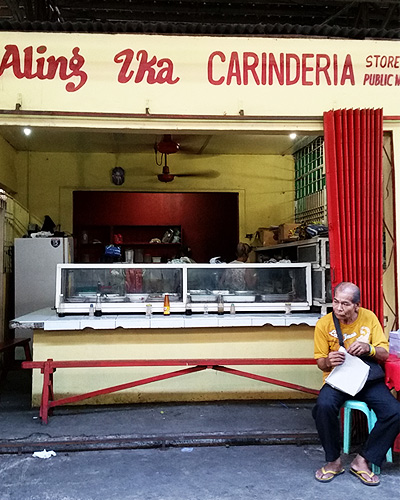 ADVERTISEMENT - CONTINUE READING BELOW
Aling Ika's Carinderia
Cavite City Public Market, Caridad, Cavite City
Opens at 7 a.m., closes when the food runs out
In a most egalitarian manner, balikbayan, office worker, student, and market vendor are seen seated together at Aling Ika's wooden bench, eating lunch. Don't bring a friend who is a picky eater, as this is a true carinderia, with a pre-World War Ii history. Aling Ika's daughter, Lolita, runs it; and some diners call her "Aling Ika," but she doesn't seem to mind. She just continues to serve up delicious and simple Pinoy food like tortang alimasag and traditional Caviteño dishes such as kilawing papaya and pipian (annatto chicken), speaking in Chavacano as she goes.
Must-try: Aling Ika's bibingkoy, a merienda of boiled red monggo wrapped in thick galapong and drizzled with gata. It's so popular, it runs out before 10 a.m.
WHERE TO BUY PASALUBONG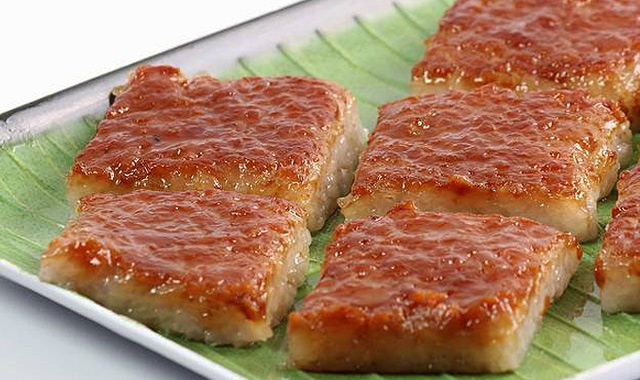 ADVERTISEMENT - CONTINUE READING BELOW
Pat & Sam Delicacies & Pasalubong
506 Padre Pio Street, Caridad, Cavite City
Contact: (046) 431-2356
Opens at 6 a.m., closed on Sunday afternoons
This decades-old establishment used to be called "Samala Rice Cakes" as it is known for one product: their rice cake, or Bibingka Samala (P90 and up, depending on size and variant). The bibingka is actually more biko-like in texture, but what sets it apart from other rice cakes is the very generous topping of sticky-sweet latik—about 60% latik to 40% bibingka. And unlike other pasalubong houses, their kakanin is made within the premises—if you look past their garage, you can see workers stirring the malagkit in huge cauldrons with long, wooden paddles.
Must-tries: Their Pinipig Bibingka, which has a slight crunch to it. Their pichi-pichi is soft and enveloped in cheese, but it runs out before lunchtime!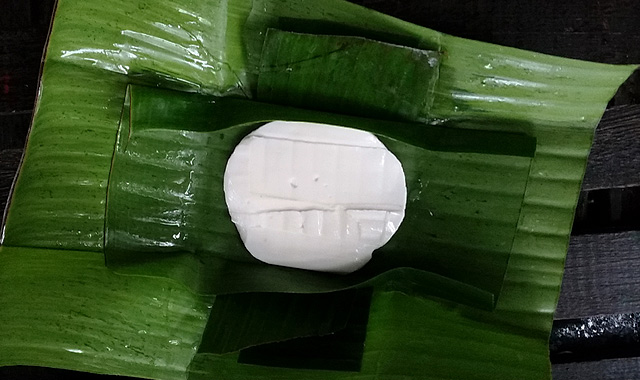 "Quesillo" at Dizon's Bakery
ADVERTISEMENT - CONTINUE READING BELOW
618 P. Burgos Street, Caridad, Cavite City
Contact: (046) 431-1912
Opens early, Monday to Friday, closed on Sunday afternoons
In front of a 1950s bakery near the public market, there sits a quiet boy in his teens, doling out banana-leaf-wrapped quesillo (P25 each) from a large plastic basin. Quesillo is Cavite's version of kesong puti, and the carabao's milk cheese is best eaten with warm pan bonete from Dizon's 60-year-old brick oven, of course.
Tip: The serving of quesillo has shrunk through the years, and is not for sharing. The taste of the cheese is very mild, and it pairs well with a slab of salty butter.
Share this story with your friends!
---
Help us make Spot.ph better!
Take the short survey
Load More Stories