10 Great Guided Tours by Locals Around the Philippines
Looking for a more adventurous type of tour?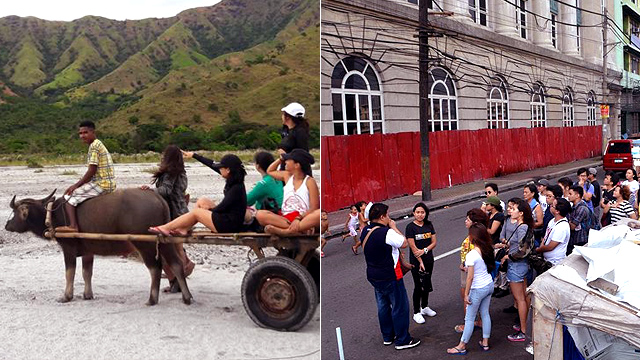 (SPOT.ph) With the slew of tour packages and tour groups offering their services, community-based tours have yet to be discovered. The idea behind these tours is that they are conducted by the locals who know things that you wouldn't necessarily find in guide books—they also provide a more immersive experience than the usual round of tourist traps.
By availing of these tours, you not only get to discover new places and get more insight about those places, you also help the local tourism industry. It's a win-win situation where a new generation of locals also get to appreciate their own history and cultural traditions.
Here are 10 tours to consider for a different traveling experience.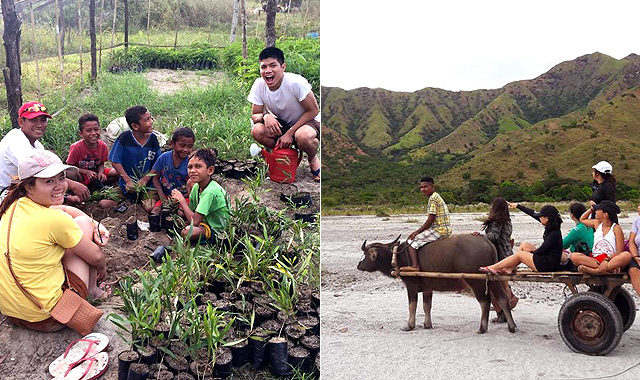 MAD Travel
In partnership with Gawad Kalinga, MAD (Make a Difference) Travel creates tailor-made fun. Nation-building should be exciting, so they have several adventures to choose from which connect travelers to GK communities as you go island-hopping, learn to surf, volunteer in an organic farm, or take a social enterprise study tour.
ADVERTISEMENT - CONTINUE READING BELOW
You can spend a weekend at the Gawad Kalinga Enchanted Farm in Bulacan where you'll meet entrepreneurs from across the world building businesses which leave no one behind. You can also choose their Surf, Hike, and Plant Rainforest Tour in Zambales for three days and two nights. Other customer-made tours can also be arranged for La Union, Baler, Negros Occidental and Bohol.
For more information, log on to MAD Travel's website or e-mail info@madtravel.org.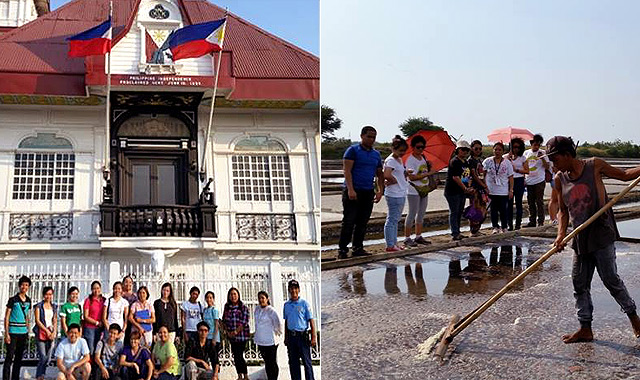 CONTINUE READING BELOW
Recommended Videos
Kawit, Cavite Tour
Designed and developed by Fundacion Santiago and the Cavite el Viejo Heritage Tourism Association, local residents will take you back to revolutionary Cavite. As one of the headquarters of a faction of the Katipunan, Kawit is filled with places and stories about the controversial Emilio Aguinaldo and his cohorts. During the guided tour, you'll visit Freedom Park, Pandayan, Battle of Binakayan Monument, Baldomero Aguinaldo Shrine, Emilio Aguinaldo Shrine, and more. And, of course, get to know never-before-heard stories passed down from generations about these people and the sites.
ADVERTISEMENT - CONTINUE READING BELOW
Kawit is accessible since it's only 20 minutes away from Mall of Asia and around 45 minutes from Makati CBD on a light traffic day. This is an ideal tour for those who wish to know what leaders of the revolution were doing before 1896 and what happened to them once the guns stopped firing. Weather permitting, request a visit to the Irasan (salt farms). For an additional fee, a local band can serenade you with tunes from the last century—or modern ones, if you prefer. The oldest band in town dates back to the turn of the 20th Century. Tours last for half a day and range from P450 to P1,205.
For more information, log on to Kawit Tourism's Facebook page and Fundacion Santiago's Facebook page.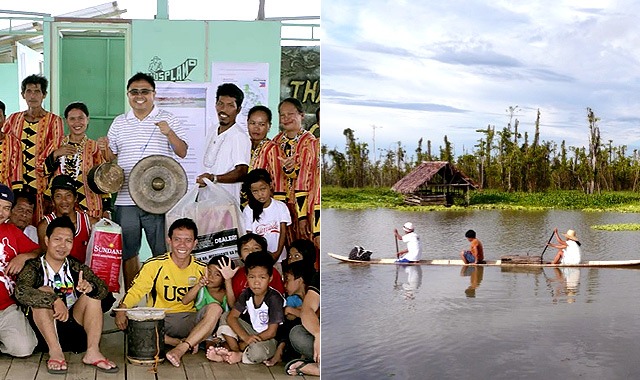 Agusan Marsh Indigenous Cultural Tour
Since 2010, heritage and cultural advocates have been working on the Agusan Marsh Indigenous Cultural Tourism Program in Sitio Panlabuhan, Loreto, Agusan del Sur. After years of training and funding support from organizations like the U.S. Embassy, the area now has homestay facilities to provide board and lodging for tourists. The indigenous people themselves, the Agusan Manobos, are also able to organize tours and performances. Profits from these tours usually go to hospitality training programs for other people in their community so they can transfer cultural knowledge to the younger generation. A tour of this floating village usually lasts for several days so that people can really see firsthand and up close the community's traditions and way of life.
ADVERTISEMENT - CONTINUE READING BELOW
For more information about the Agusan Marsh Indigenous Cultural Tour, contact Marites Babanto at 0930-528-7194.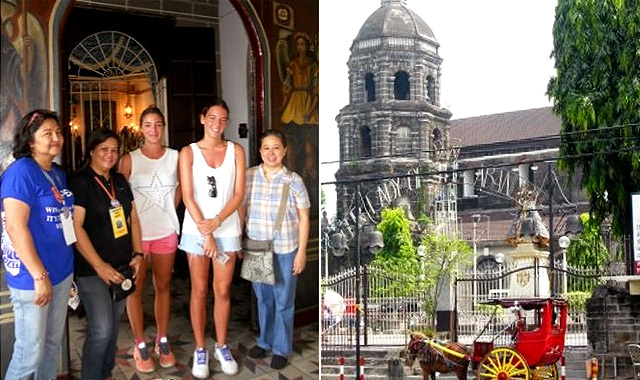 Santa Ana Walking Tour
Travel back in time with the heritage houses of the Santa Ana district. In this tour, Santa Ana locals emphasize the grace and elegance of their historic area, marked by several heritage houses and structures. Places you can visit include the Taoist Temple, the Camarin de la Virgen, plazas, heritage houses, and more. Of course, this tour will not be complete without an extensive educational tour to the Santa Ana Church, which was declared a National Cultural Treasure and is interestingly built upon a pre-Hispanic burial site.
You can choose from several packages for the tours, good for a minimum of five people. Tours can last from one to three hours. They have no regular schedule for tours but you can always check out their Facebook page for upcoming schedules.
ADVERTISEMENT - CONTINUE READING BELOW
For more information, log on to the Santa Ana Heritage Tourism Facebook page.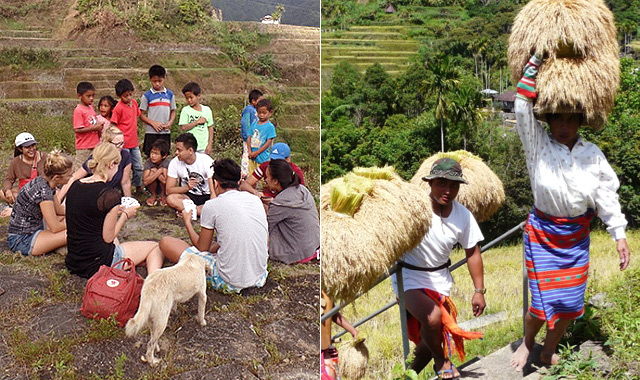 Mayoyao, Ifugao Experience
Mayoyao, Ifugao may not be easy to visit but this immersive experience is an eye-opening adventure that will make you respect the culture of these northern groups. Be prepared to witness cultural shows and traditions of the people in the area. If you're game, you can also help plant rice! Of course you get to be toured around to better appreciate the landscape, eat food prepared the traditional way, and maybe even chew on some nganga or betel nut.
For more information, contact Atty. Joan Nalliw at josh21020@gmail.com or 0905-662-8107.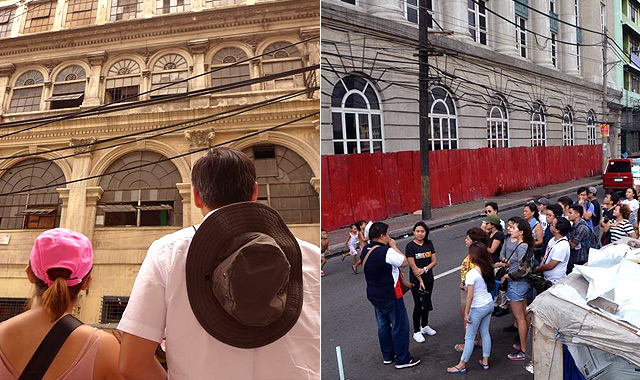 ADVERTISEMENT - CONTINUE READING BELOW
Escolta Heritage Tour
Known for its rich history and reputation as an up-and-coming hub for artists, Escolta is now being recognized as a tourist destination in Manila. This heritage district known for many firsts in the Philippines—like the first elevator and first cinema house—can be discovered via customized tours offered by volunteers who live and work in the area. A passion project for these volunteers, they also hope to educate the illegal settlers in the nearby communities and train them to be professional tour guides so they can have a stable source of income. Bonus: The tour features old structures that make for great selfies. It is also an ideal spot for photo walks. This short tour lasts around two hours, with a minimal fee (inclusive of water and snacks) of P500 for professionals and P300 for students.
To join the tour, contact Kat Candelaria at decaterina.candelaria@gmail.com. For more information, log on to Escolta's Official Facebook page.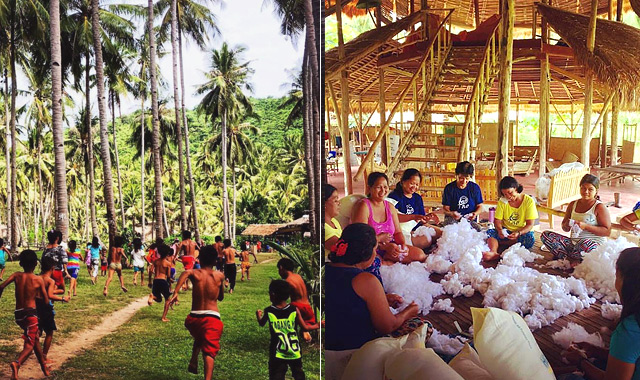 ADVERTISEMENT - CONTINUE READING BELOW
Tao Experience
Tao (Human) is a social enterprise with over 200 Palawan islanders as partners. Local families host tourists and guests from all over the globe to work, live, learn, teach, and grow together as a sustainable micro-economy. The Tao Experience is not strictly a tour but an overall experience which may not be suitable for people looking to relax. Tao warns that they are not a hotel and environmental elements like bad weather cannot be controlled.
Their Open Group Experience lasts for five days and four nights of traveling through El Nido and Coron, and camping in Tao villages. Be ready to fully embrace the wild open nature and island living. This package costs P26,000 per person, inclusive of meals, snacks, drinks, snorkeling kit, and donation to the Tao Kalahi Foundation Projects. They have other customized packages, too.
For more information, visit Tao Philippines' website or e-mail info@taophilippines.com.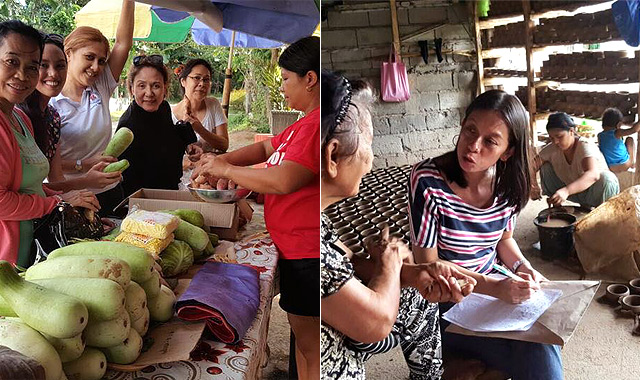 ADVERTISEMENT - CONTINUE READING BELOW
San Juan Batangas Tour
The Bolboc San Juan Heritage group and Fundacion Santiago teamed up to show you a side of Batangas you've never seen before. More than just having heritage structures and old houses, Batangueños take pride in their local pottery and traditional coconut wine industry. In this whole-day tour (inclusive of snacks and lunch) with shorter options available, you get to experience Batangueño hospitality, visit homes that are more than 100 years old, and go to places like the Benito Marasigan Ruins, Lambanogan, Mangrove, Palayokan, and more.
This is an American-era town, which makes it quite different from Taal. While two houses on the tour date back to the late 19th Century, majority of San Juan's heritage houses date to the first half of the 20th Century. A heritage tour to San Juan can be paired with a trip to the beach. Laiya is San Juan's most popular beach strip. Tours range from P870 to P1,780.
For more information, log on to Bolboc San Juan Heritage's Facebook page.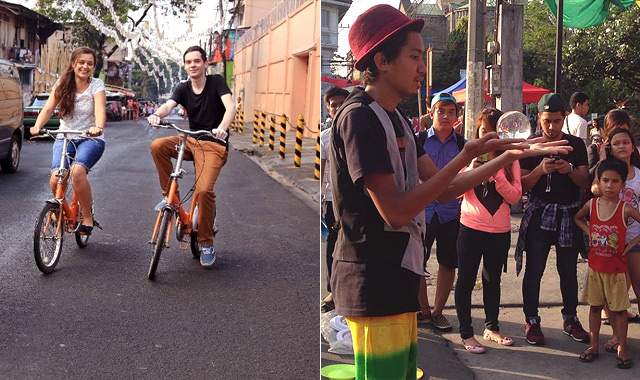 ADVERTISEMENT - CONTINUE READING BELOW
Smokey Mountain Tours
A tour of the country's most well-known dump site may not be everyone's cup of tea but it's easy to see how it could pique one's curiosity, paving the way for the local community to conduct regular Smokey Tours. This unique, safe, and eye-opening tour aims to empower, educate and train people from underprivileged communities in the Smokey Mountain area. It started with a photo walk in 2011 in Barangay 105 Sitio Damayan. Soon, potential tour leaders in the community emerged and they were developed and trained by professional tour groups.
Smokey Tours now offers six different half-day tours and 100% of the proceeds are donated to CREST, a local NGO that assists local communities with disaster relief and preparedness. Choose from a Bicycle Tour, a Slum Tour Tondo, Slum Tour Baseco, Cemetery Tour, and Market Tour, with prices ranging from P950 to P1,200.
For more information, log on to Smokey Tours' website or e-mail info@smokeytours.com.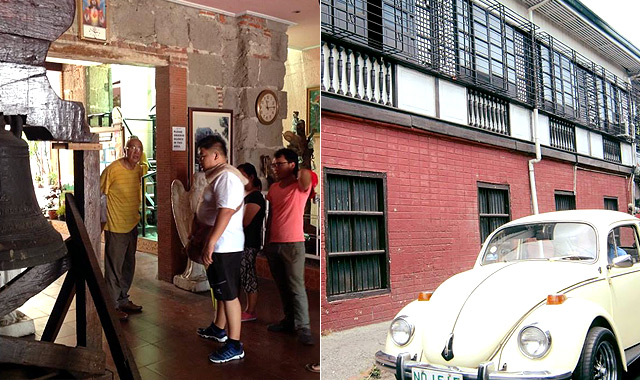 ADVERTISEMENT - CONTINUE READING BELOW
Walking Tour of Pandacan
The Walking Tour of Pandacan or Lakbay Kamalaysayan is a heritage preservation and community development project of Samahan ng Sining at Kultura ng Pilipinas. This project aims to foster an appreciation of Pandacan's culture and history and encourage the community to help preserve and protect Pandacan's cultural landmarks and traditions. Itinerary includes the Kapitan Mendoza Public Library, Bahay na Tiza, Iglesia Filipina Independiente, Sto. Nino de Pandacan Church, and more.
Tours are scheduled upon request (weekdays or weekends). Tours start at 8 a.m. and normally last three hours. They usually accept a group of up to 20 people and a donation of around P250 is welcome, which goes to a cultural preservation fund.
For more information, log on to the Walking Tour of Pandacan Facebook page.
Share this story with your friends!
---
Help us make Spot.ph better!
Take the short survey
Load More Stories