The SPOT.ph Guide to Sarangani: 10 Reasons to Visit the South
Choose your own adventure!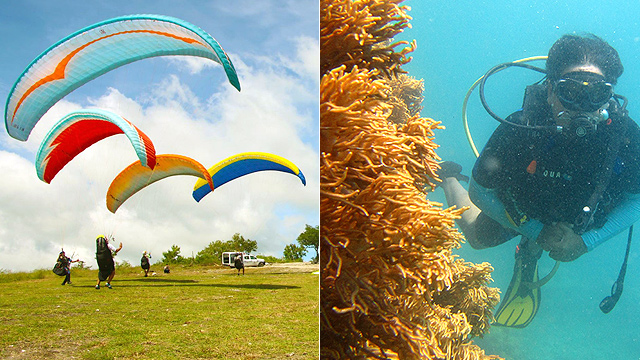 (SPOT.ph) Sarangani, located at the southern tip of the Philippines, became popular after homegrown boxing champ Manny Pacquiao brought home one world championship title after another. Other than that, not much is known about this quaint hideaway in southern Mindanao. Suffice it to say, it is one of the country's most underrated tourist destinations, but probably not for long.
We round up 10 good reasons you should visit this amazing province, from its beautiful landscape to adventure-filled spots.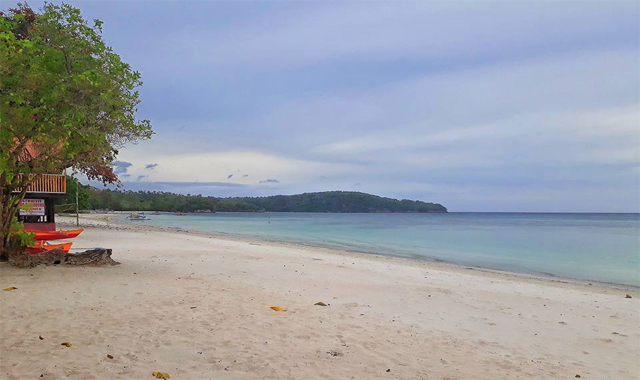 Gumasa Beach
If there was one compelling reason to swing by Sarangani, this would be it. Situated on the eastern end of Glan town, its stretch of powdery white sand is Mindanao's version of Boracay, minus the maddening crowd. Its shores sizzle during Glan's Mahin Festival in April and the Sarangani Bay Festival in May, the southern archipelago's biggest party.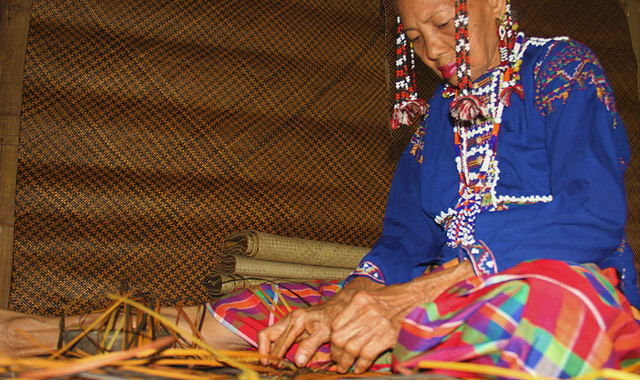 ADVERTISEMENT - CONTINUE READING BELOW
Estelita Bantilan
From a relatively obscure B'laan tribeswoman in the uplands of Malapatan, Estelita Bantila is now the "rockstar" of indigenous peoples having been conferred the Gawad sa Manlilikha ng Bayan in 2016 for nurturing the igem (mat weaving) tradition. The Gawad sa Manlilikha ng Bayan award is given to Filipinos who are "at the forefront of the practice, preservation, and promotion of the nation's traditional folk arts."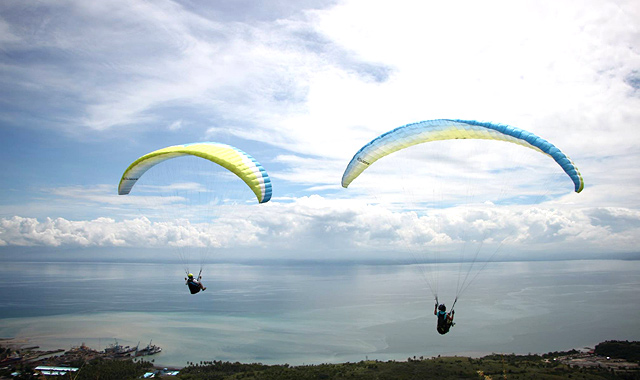 CONTINUE READING BELOW
Recommended Videos
Paragliding
One reason why aerosport adventurers are flocking to Sarangani is the breathtaking glide from the mountaintop of SAFI Ranch in Maasim. Considered among the best sights in the world because of its good wind for most of the year, it hosted the prestigious 2015 Paragliding Accuracy World Cup. It is also home to the annual Sarangani Fun Fly, a virtual "cosplay" event in the air where flyers come in their best costumes.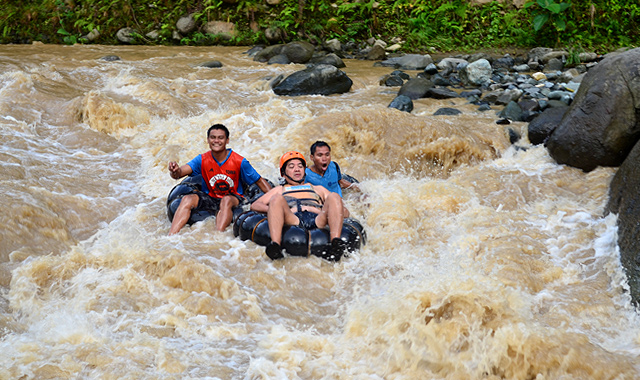 ADVERTISEMENT - CONTINUE READING BELOW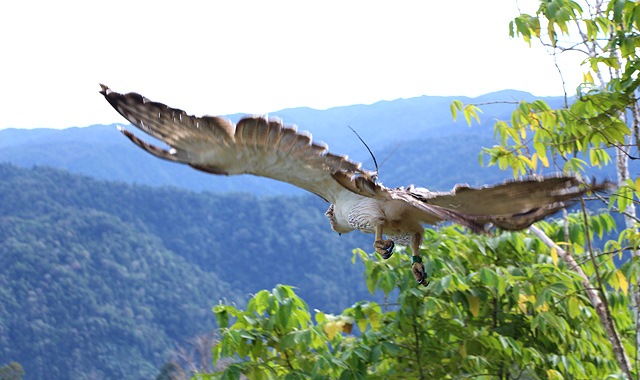 Pangi River Whitewater Tubing
Sarangani's famous recreational adventure gives you a dose of adrenaline from the two-kilometer bumpy, fun-filled, and exciting white-water tube ride. For the complete experience, spend the night in riverside cottages for an immersion with the villagers, many of whom belong to the T'boli tribe. If you are deep in the thickets of Maitum, chances are you will be able to see a Philippine Eagle whose habitat is the Mt. Busa forest reserve.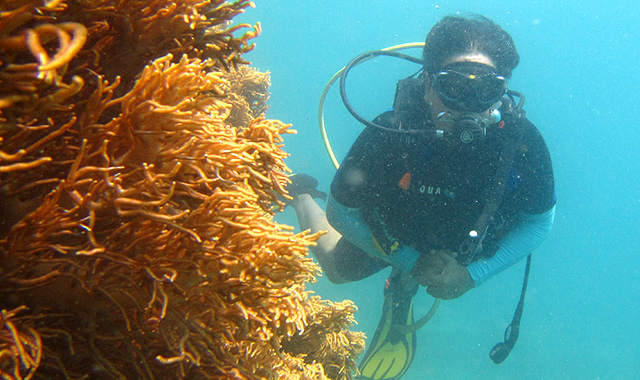 ADVERTISEMENT - CONTINUE READING BELOW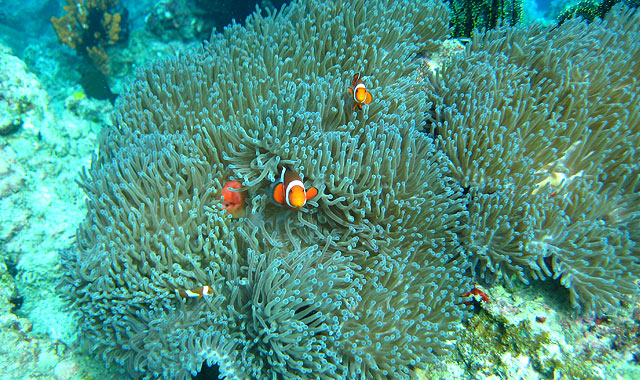 Scuba Diving
An underrated dive spot, Sarangani Bay is a lush underwater world. Marvel at the diversity of marine life at Lemlunay Resort in Maasim known for its variety of hard and soft corals, nudibranchs, gorgonians, sponges, as well as an assortment of reef life at its wall just a few meters away. The common species seen here are turtles, stringrays, rainbow runners, groupers, snappers, Napoleon Wrasse, clownfish, angelfish, and parrotfish.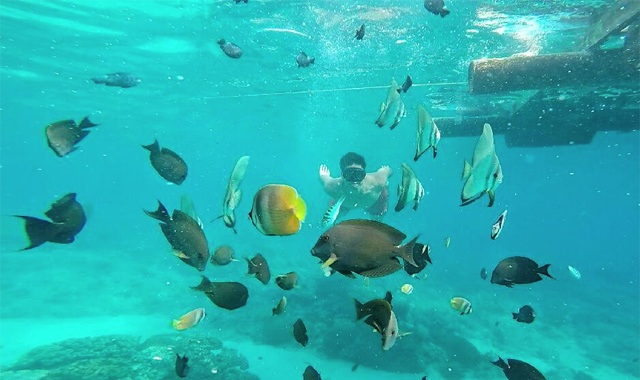 ADVERTISEMENT - CONTINUE READING BELOW
Tuka Marine Park
This long powdery beach playground is tucked in a cove a few minutes away from Kiamba town. The cove has a few modest resorts for overnight stays. A protected sanctuary teeming with fish, its shallow depth makes it ideal for snorkeling and freediving. You can also paddle the typical wooden banca or a bamboo raft and bask in the sea and the sun.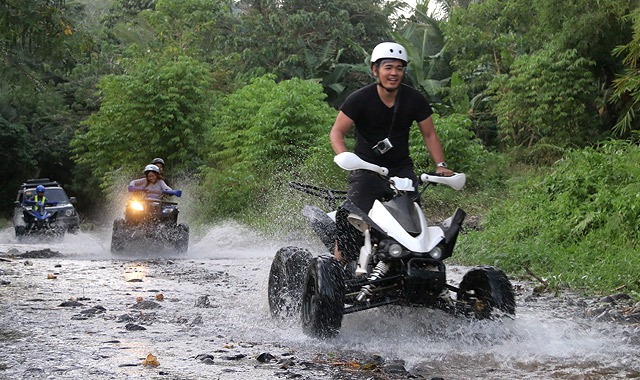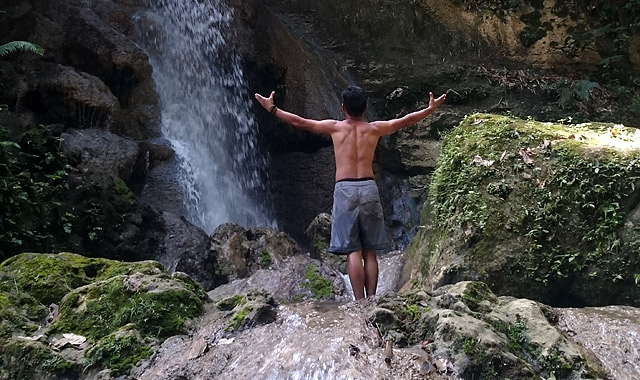 ADVERTISEMENT - CONTINUE READING BELOW
Lamlifew Village Museum
The only one of its kind in the country, the Lamlifew Village Museum was initiated by the B'laan tribal community in Malungon to be a repository for ethnic heritage, weaving and dyeing traditions, and organic agriculture. The community makes stylish beads and headdresses; they also weave exquisite Mabal Tabih fabric, the crown jewel of the cultural heritage of the province. After the cultural immersion, you can go on an ATV ride into the woods or dip in the icy pools of Bocay-il Falls.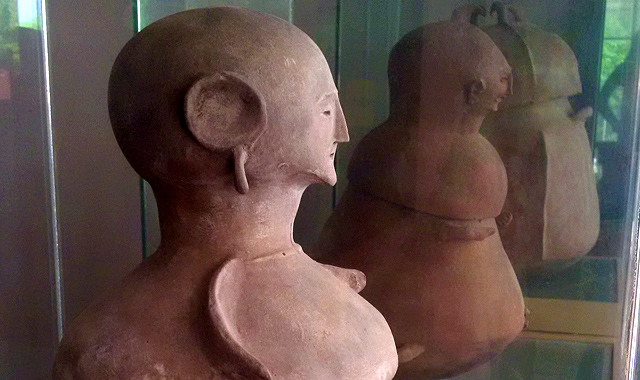 MunaTo Anthropomorphic Man
The Muna Toh, which means "first people" in the B'laan language, are prehistoric settlers excavated in the caves of Maitum town, along with ancient burial jars. The more-than-2,000-year-old relics are described by the National Museum as an "exceptional archaeological assemblage unparalleled in Southeast Asia." Replicas of the ancient settlement along with ethnological items are on display at the Maitum Municipal Hall. These first settlers were so vital that Sarangani named its provincial foundation fest after it—MunaTo Festival.
ADVERTISEMENT - CONTINUE READING BELOW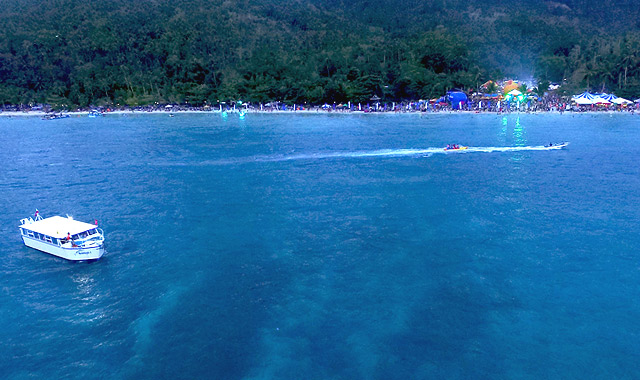 Glan Gourmet Getaway
It is a getaway in the real sense of the word with its array of restaurant and hotels by the shores of Sarangani Bay, including Lanai 1687, Belmar Eco Park and Beach Resort, Hacienda Don Juan, or Isla Jardin Del Mar. King James Hotel is Glan's watering hole complete with a live band and a resto-grill. The Bangsi Watercraft Service is a stylish getaway which cruises around the bay's must-see spots. Travel back in time at Glan's Heritage Village with its well-preserved American-era art deco homes, each with an intriguing story to tell.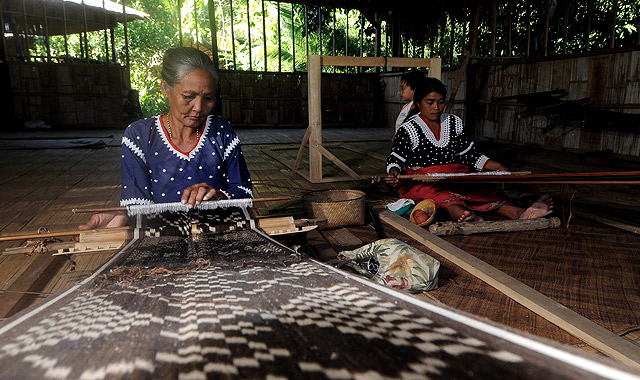 ADVERTISEMENT - CONTINUE READING BELOW
Moro Cultural Gems
The Maguindanaon malong and inaul fabrics using traditional handlooms, which Malapatan is known for, showcases the world-class artistry of this ethnic group. There's also the ginakit boat, which was used by colonial-era Moro royalty in navigating Mindanao's waterways. The townsfolk recreate these vessels during the Pakaradjan Festival every June which coincides with Malapatan's municipal foundation day.
How to get there:
Fly to General Santos City, and from there, you can start your trip to the western municipalities. You can stay at Lemlunay Resort or IML Eco-Park in Maasim. After that, you can cross over to the eastern towns with the resort hotels in Glan as your base for exploration. Davao City is an alternative base if you want cheaper flights. You can also see more scenic attractions in between.
Share this story with your friends!
---
Help us make Spot.ph better!
Take the short survey
Load More Stories