10 Most Googled Philippine Beaches
Get your fill of powdery white sand and crystal-clear waters.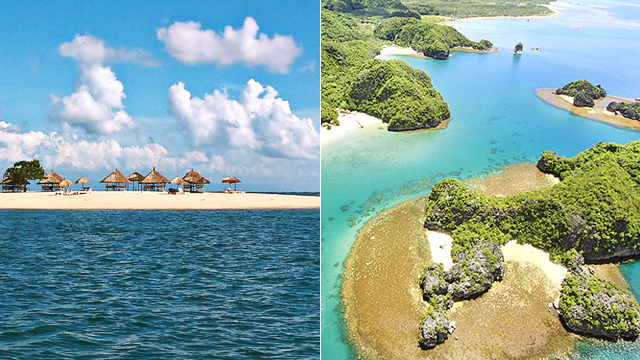 (SPOT.ph) Google has definitely made our travels easier. You can easily type a location in the search bar and pull up hundreds of pages on what to do, where to stay, what to eat, and even how to get to your chosen destination. If you dig deeper, you can see tried and tested itineraries and a breakdown of expenses from travel websites.
This summer, we asked Google which beaches in the Philippines are the most searched for online. Which one do you think topped the list? Hint: It's not Boracay.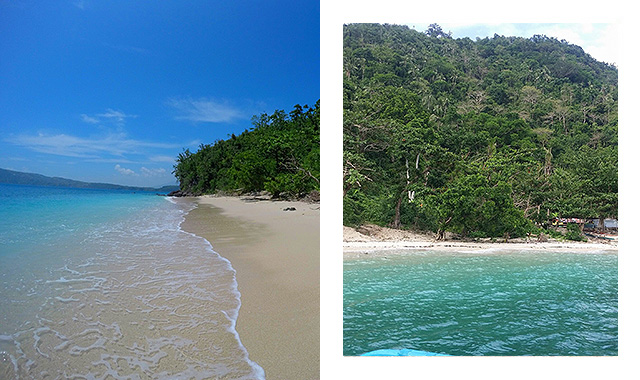 ADVERTISEMENT - CONTINUE READING BELOW
10. Atulayan Island (Sagñay, Camarines Sur)
This snail-shaped island off the coast of Partido Riviera is known for its four coves covered with fine white sand. The most popular ones are the Bani Cove, which has open-air cottages that you can rent for P400 to P800 and a free-for-all camp site; and Colacho Cove, which offers an all-in-package of P1,500 inclusive of boat ride, food, and tent.
How to get there: There are two jump-off points to Atulayan Island: via Naga City in Camarines Sur and via Tiwi in Albay. If you're coming from Naga, ride a van to Tigaon Crossing, then ride a tricycle or habal-habal to Nato Port in Sagnay, then rent a boat to Atulayan Island. If you're coming from Tiwi, head to Sugod via tricycle, then board a boat to Atulayan Island.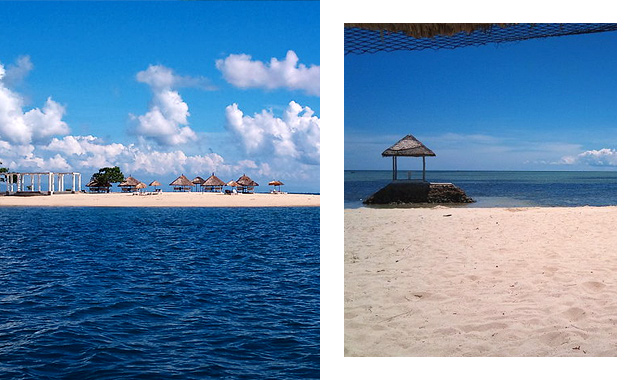 9. Pandanon Island (Bohol)
Pandanon is a small island located between Cebu and Bohol. Because of its proximity to the Queen City of the South's Mactan Island, it is often included in many Cebu tour packages. It features a long and narrow sandbar that spans all the way to the island's port where an all-white chapel stands. From a distance, you can already see the white columns of what seem to be part of the promenade along the coast, perfect for Instagram-worthy shots.
ADVERTISEMENT - CONTINUE READING BELOW
How to get there: You can fly from Manila to either Cebu or Bohol. If you're coming from Cebu, you can go on a 50-minute boat ride from Mactan Island. If you're coming from Bohol, you can go on a 20-minute ride from Getafe.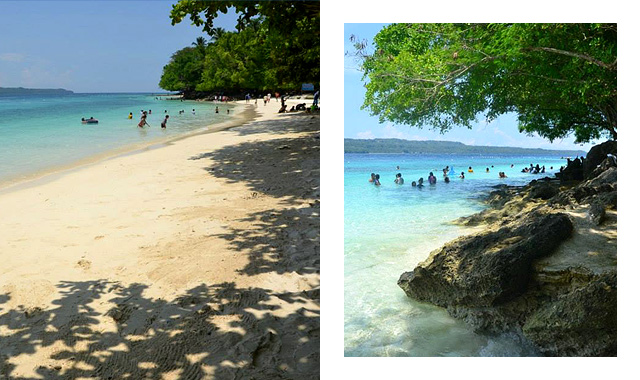 8. Talikud Island (Samal, Davao del Norte)
It took some time before Samal's virgin beaches were opened to the public. Can't blame them. If you have a paradise as beautiful as Talikud Island, you wouldn't want to expose it to possible damage. Guests can now pitch a tent at the nearest beach resort and spend the rest of the day snorkeling in its crystal clear waters, scuba diving in the many amazing coral reefs around the island, or just relaxing on the kilometer-long stretch of fine white sand.
How to get there: Fly from Manila to Davao City. You can ride a boat from Sta. Ana Wharf near Magsaysay Park to bring you directly to Talikud Island.
ADVERTISEMENT - CONTINUE READING BELOW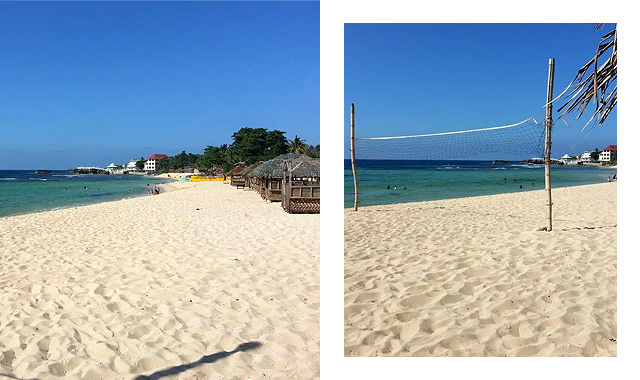 7. Patar Beach (Bolinao, Pangasinan)
Patar Beach in Bolinao, Pangasinan is a seven-hour drive from Manila, but don't let this discourage you from exploring the so-called "Boracay of the North." Walk along its three-kilometer white beach, climb the rock formations often used as backdrop for TV commercials, and visit the towering Cape Bolinao Lighthouse, which gives a perfect panoramic view of the West Philippine Sea.
How to get there: Ride a bus from Manila to Bolinao, Pangasinan. You can rent a tricycle to bring you from the bus terminal to Patar Beach. This takes 30 minutes.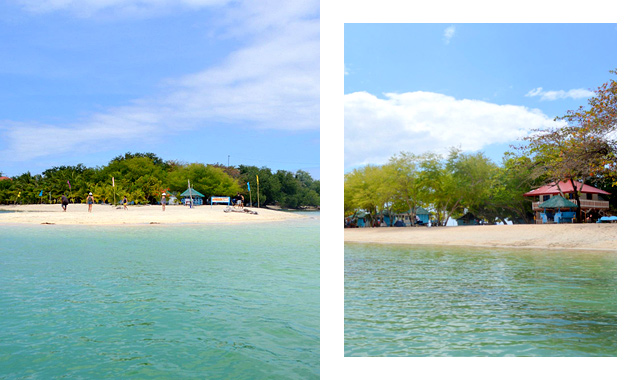 ADVERTISEMENT - CONTINUE READING BELOW
6. Magalawa Island (Palauig, Zambales)
Anawangin and Nagsasa Coves aren't as secluded as they once were because of the influx in the arrival of tourists. A now lesser known destination is Magalawa Island in Palauig, which features sandbars, hordes of starfish, and powdery white sand beach. There are two resorts on the island where you can either camp or rent cottages: Armada Resort on the west side and Ruiz Resort on the east side.
How to get there: Take a bus bound for Iba-Sta. Cruz. Tell the driver to drop you off at the tricycle terminal in Pamolingan. From there, ride a tricycle to Luan Port, then a boat to Magalawa Island.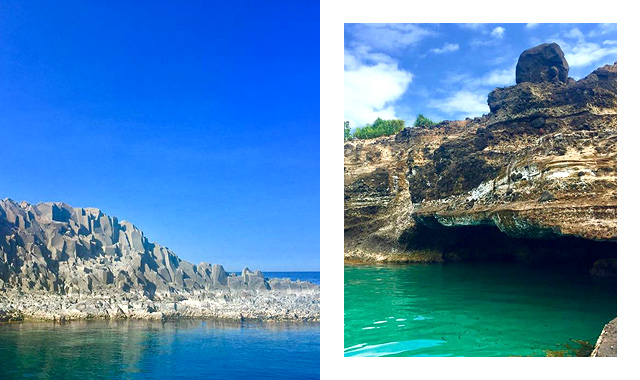 5. Laki Beach (Mariveles, Bataan)
Laki Beach in Bataan was just opened to the public in November 2016 but it's already riddled with controversy. Rumor has it that the owner of the land has recently stopped all boat operations to the area with plans of turning it into a private beach resort. Guests who were camping out in the cove on April 14 were all asked to leave immediately. It would be a loss to the beach lovers if this is true because Laki Beach has a summer vibe that's to die for.
ADVERTISEMENT - CONTINUE READING BELOW
How to get there: Ride a bus bound for Mariveles, Bataan. From the bus terminal proceed to Barangay Balon and ride a jeep to Porto. Rent a boat going to Laki Beach.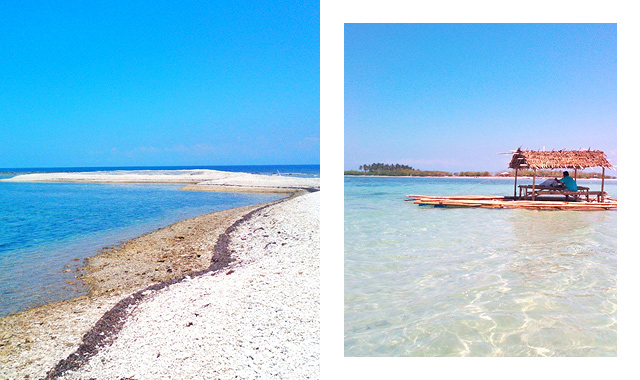 4. Tondol White Sand Beach (Anda, Pangasinan)
If Patar Beach is the "Boracay of the North," Tondol Beach—also in Pangasinan—has been dubbed as "Little Boracay." It's definitely not as grand and as luxurious as the Summer Party Capital of the Philippines, but it has the powdery white sand beach and crystal clear waters. Best thing about it? Entrance is only P5.
How to get there: Ride a bus from Cubao bound for Anda, Pangasinan. From the town proper, rent a tricycle to Tondol Beach.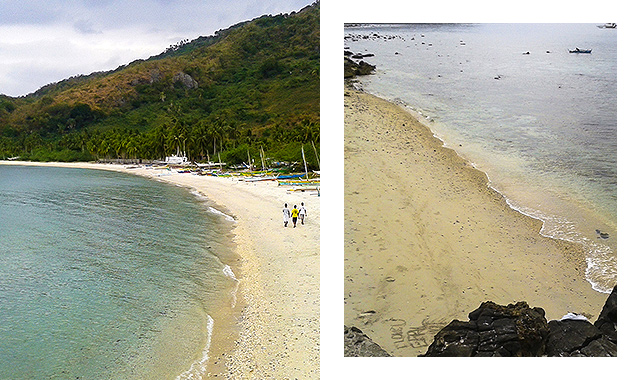 ADVERTISEMENT - CONTINUE READING BELOW
3. Masasa Beach (Tingloy, Batangas)
Despite its popularity, Batangas still has a few pristine beaches if you know where to look. There's Tingloy, a fish-shaped island off the coast of Mabini that features secluded beaches like Masasa. There are no resorts in this paradise so prepare to camp and rough it out.
How to get there: Take a bus bound for Batangas. From Batangas Grand Terminal, get on a jeep bound for Anilao Port. Hop on a boat to Tingloy Port, then ride a tricycle to Masasa.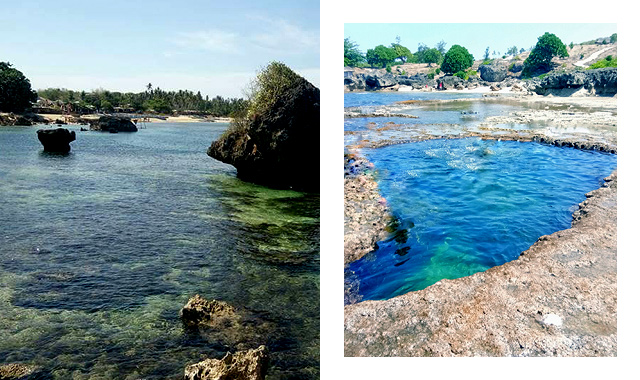 2. Cabangaoan Beach (Pangasinan)
Another Pangasinan beach is in the running for the top trending Google search this summer. This time, it's Cabangaoan Beach in the municipality of Burgos. It's a bit harder to reach compared to Patar and Tondol because of the lack of paved roads, but the remoteness of its location, wonderful rock formations, and white sand beach all make the trip worth it. What has made this particular beach popular is its "Death Pool," which was coined by the locals to refer to the small hole by the beach that's filled up with saltwater when the tide comes in.
ADVERTISEMENT - CONTINUE READING BELOW
How to get there: Ride a bus bound for Alaminos or Bolinao. Get off at Alaminos Terminal, then take another bus to Burgos. From there, ride a tricycle to Cabongaoan Beach.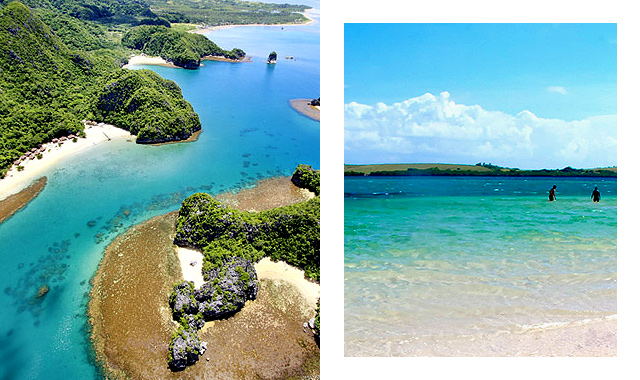 1. Caramoan Island (Camarines Sur)
The Caramoan Peninsula in the province of Camarines Sur is one of the Bicol Region's most prized gems (and Google's top trending search for March 2017). Activities include island-hopping, cliff-jumping, rock-climbing, and caving. The more laid-back guests can opt to laze around the white sand beaches and sandbars, swim and snorkel in crystal-clear waters, or just camp out under a canopy of stars. One of its most popular spots is the Cotivas Sanbar in Manlawi Island, where you have verdant hills in the distance, a stretch of rippled white sand, and waters that reveal hordes of starfish when the tide goes down.
How to get there: Take a bus bound for Sabang Port in San Jose, Camarines Sur, where you can take a passenger baot to Guijalo Port in Caramoan. A faster alternative is to book a flight from Manila to Pili Airport in Camarines Sur.
ADVERTISEMENT - CONTINUE READING BELOW
Load More Stories