The SPOT.ph Guide to Myanmar
We've only just Bagan!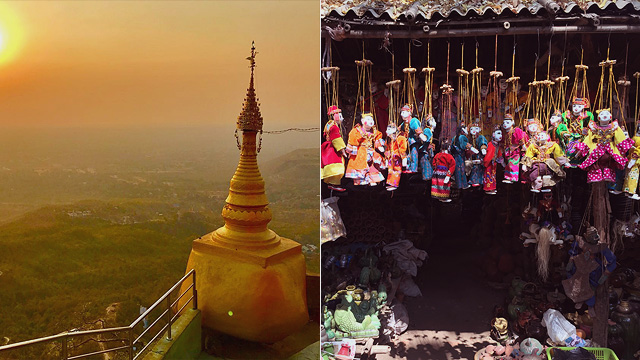 (SPOT.ph) Probably one of the most overlooked ASEAN Countries up until recently, Myanmar (a.k.a. Burma) takes you to the distant past through its millennia-old architecture, temples, and artifacts that can leave you mind blown. The only difference is you don't need a time machine or a tourist visa to go there, just your Philippine passport and a bit of cash, of course.
ADVERTISEMENT - CONTINUE READING BELOW
CONTINUE READING BELOW
Recommended Videos
However, as an emerging tourist destination, visitors are often left wondering how to maximize a visit to this beautiful nation. Here are a few tips and things to consider before your epic visit to Yangon and Bagan.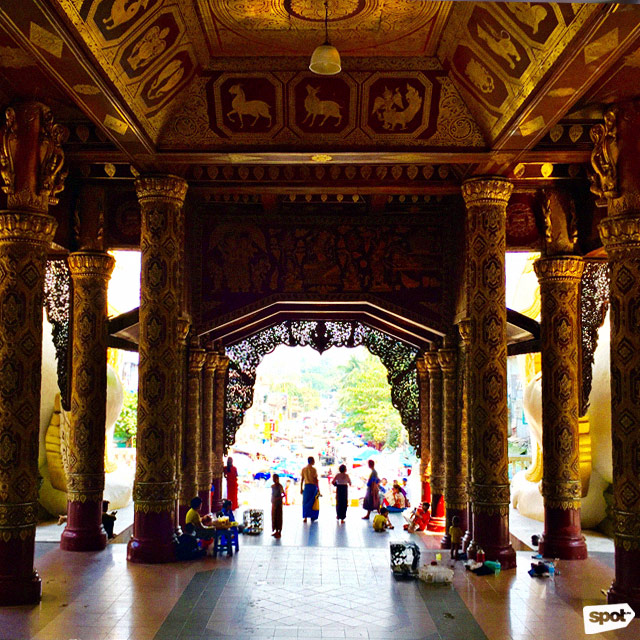 Entrance to the Shwedagon Pagoda
What to Bring
Myanmar is still in its raw and unadulterated form. It is fascinating that at this day and age, you'll still find a destination this pure, with minimal influence from the outside world. That being said, it is also very important to prepare for the challenges of being a regular tourist.
ADVERTISEMENT - CONTINUE READING BELOW
Before you go, make sure to bring light clothing and a jacket. The weather can be warm and humid during daytime and cold during nighttime. Also, while jeans are encouraged to show respect at Buddhist temples, it is also a good idea to wear a pair of shorts so you can easily slip on the traditional Burmese clothing, which is still worn to this day. Men wear longyi and women wear htamein. Both are sarong-like long skirts, the only difference is the way the sarong is tied around the waist. Wearing this will make it easier to blend in and possibly avoid being asked for a donation multiple times during temple visits.
Getting Around
There are plenty of taxis in the former capital city of Yangon, but since English is not widely used, it may be difficult to haggle and give directions. Your best bet is to coordinate with the Myanmar Tourism Office upon arrival at Yangon International Airport. They can connect you to reliable and English-speaking taxi drivers that provide a fixed rate for Yangon City Tours, covering the major tourist destinations in the city for as low as 40,000 Kyat (P1,477).
ADVERTISEMENT - CONTINUE READING BELOW
A tour around Myanmar is never complete without a visit to Bagan, an ancient city located about eight to 10 hours north of Yangon. Direct flights are available from Yangon to Bagan. You can also take the cheaper but equally comfortable alternative luxury sleeper buses. Ticket prices range from 27,000 to 40,000 Kyat (P1,000 to P1,500). Buses depart at 8 p.m. and arrive in Bagan at 5 a.m. the next day.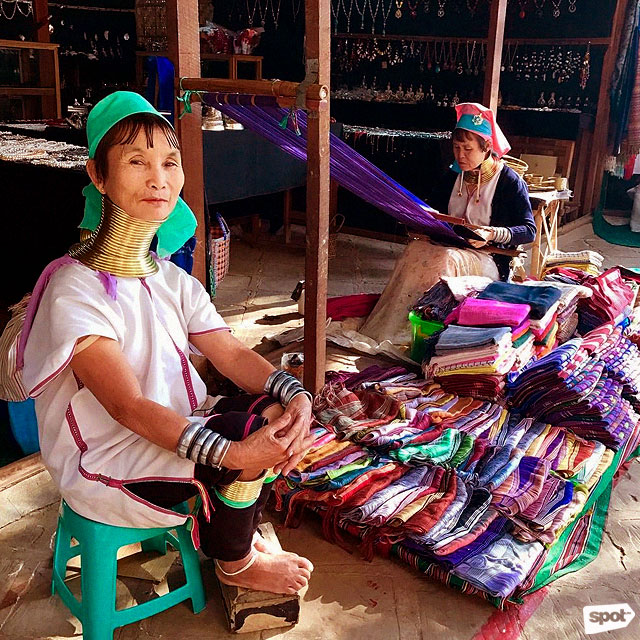 ADVERTISEMENT - CONTINUE READING BELOW
Communicating
Probably one of the challenges that tourists encounter is communicating effectively with the locals. The locals speak the Burmese language and very few can speak English. It is very helpful to know some Burmese expressions to warm up any conversation with them, especially when you want to haggle. The most helpful expressions are min-ga-la-ba (hello), cè-zù tin-ba-deh (thank you), and nà m? leh ba bù (I don't understand). It is also helpful to use a calculator when shopping so you can haggle better. Burmese people are very kind and patient, and they will do their best to explain things to you, even in sign language.
Temple Hopping
The country of Myanmar is home to thousands of ancient temples, most of which are older than those from neighboring countries such as Thailand, Cambodia, and Laos. Some of the temples are so old, they date back to the 3rd Century. Despite their age, these temples are still intact until today.
ADVERTISEMENT - CONTINUE READING BELOW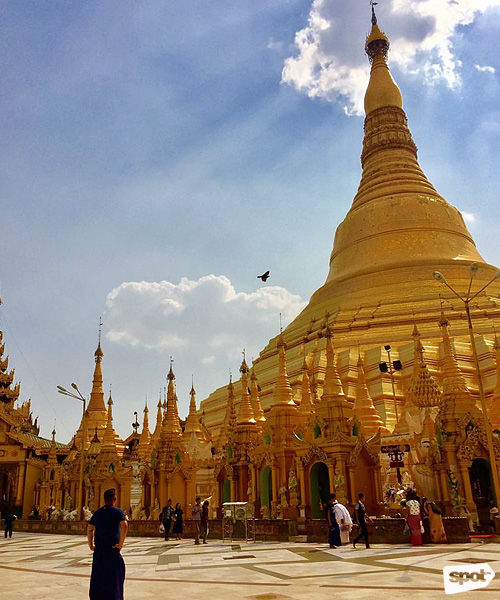 Shwedagon Pagoda
In Yangon, few notable temples have caught our eyes and attention. These are Swe Taw Myat (Buddha Tooth Relic Pagoda), which is home to the 2,500-year-old tooth relic of Guatama Buddha; and Shwedagon Pagoda, the grandest pilgrimage site for Buddhists in Yangon. It is where the 99-meter gold-plated stupa is located. The structure glistens all day and is considered the most important structure in the city.
ADVERTISEMENT - CONTINUE READING BELOW
It is challenging to explore the more than 2,000 temples scattered throughout the plains of Bagan. We have chosen a handful for you in case you're pressed for time.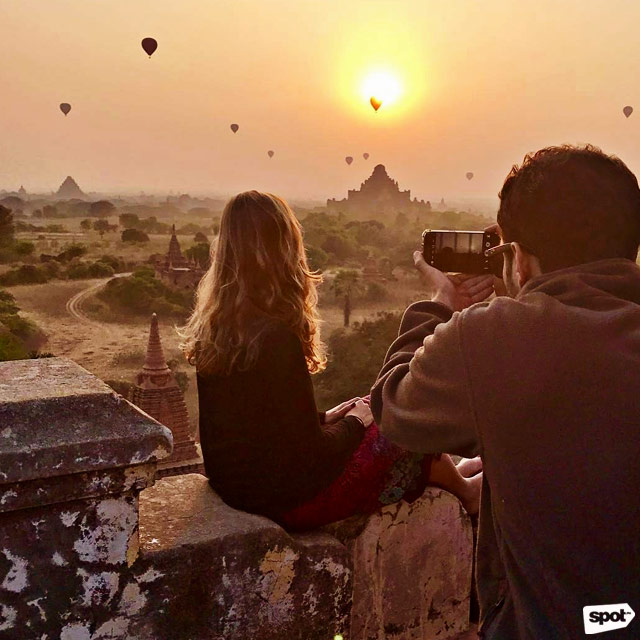 Bu Lel Thi Pagoda
Go here to watch Bagan's glorious sunrise amid a vast plain dotted with hundreds of temples. This magnificent backdrop is even made more special with the sight of billowing hot air balloons.
ADVERTISEMENT - CONTINUE READING BELOW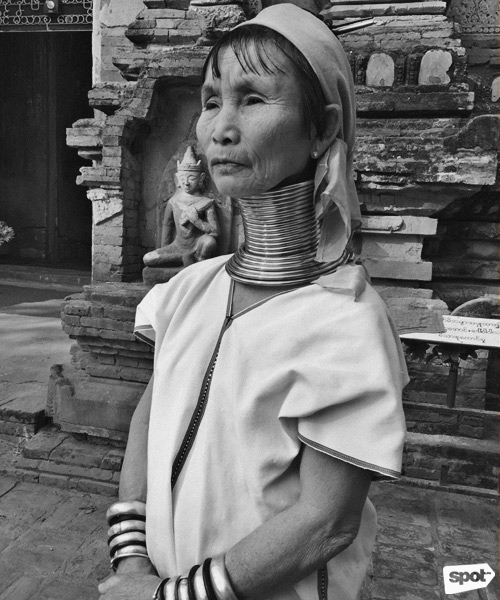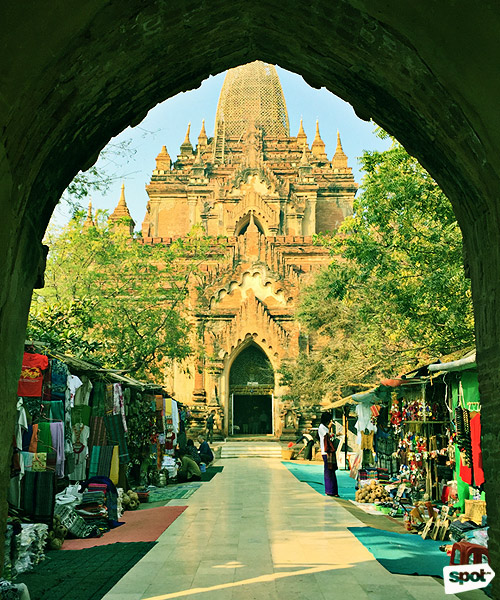 ADVERTISEMENT - CONTINUE READING BELOW
Htilominlo Temple
This is the only place in Bagan where the "Long Neck" or Giraffe Women of Myanmar are found.
Ananda Temple
The Ananda Temple bears a resemblance to the Taj Mahal, reflecting the Indian influence in the country.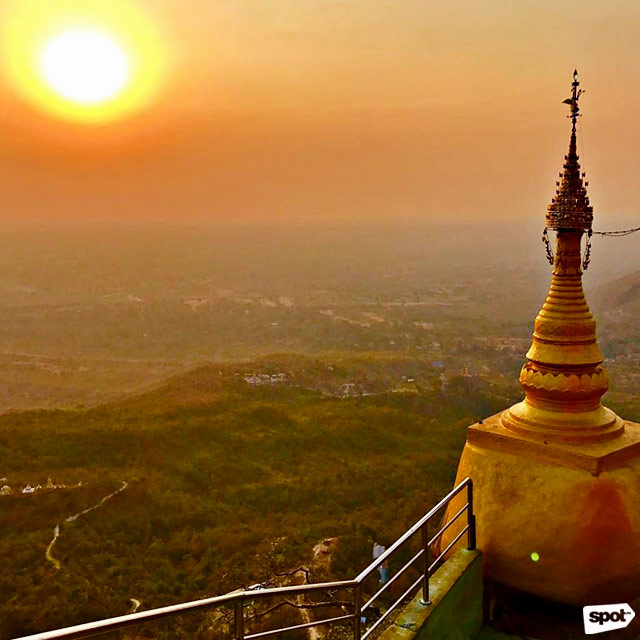 Shwe Gu Gyi Pagoda
Located inside Old Bagan, this spot lets you have a sweeping view of the surrounding temples and is the ideal place to watch the sunset.
ADVERTISEMENT - CONTINUE READING BELOW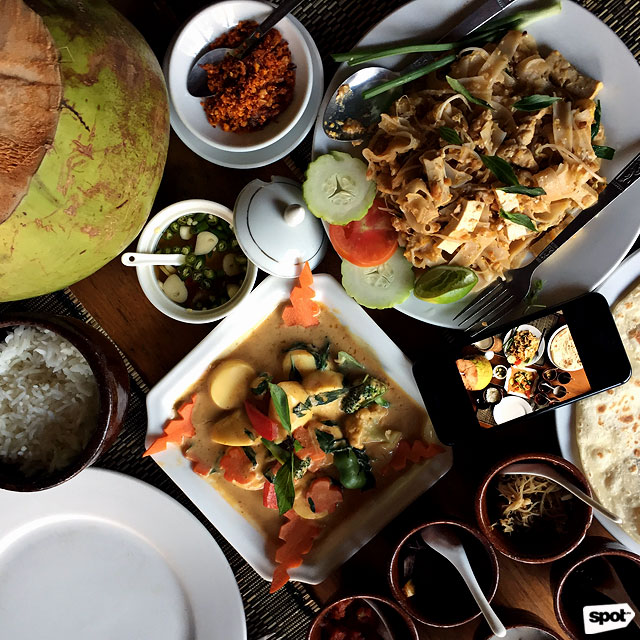 Burmese Food 101
Aside from the temples, Burmese food is another reason to visit Myanmar. While Burmese restaurants are rarely seen in Manila, the flavors would probably be familiar to Filipino taste buds if only for the lovely combination of Thai, Chinese, South East Asian, and Indian flavors.
ADVERTISEMENT - CONTINUE READING BELOW
Start your day with a steamy bowl of Mohinga (Fish Noodle Soup) or a Ohn No Kyawswe (Chicken Coconut Soup) with matching Burmese Samosas and Chinese donuts. For lunch, start with Green Tea Salad then get the Chicken in Biryani Rice. For dinner, you can have Pad Thai, Butter/Garlic Naan Bread, and Fish Curry. Finish with Sticky Rice or Falooda, Myanmar's counterpart to our very own halo-halo.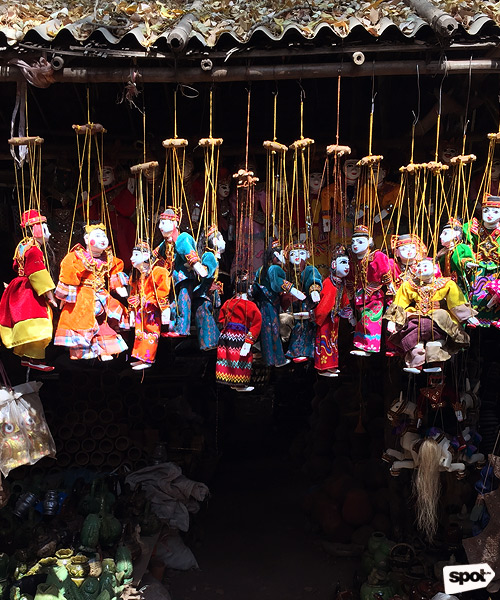 ADVERTISEMENT - CONTINUE READING BELOW
Souvenir Shopping
Remember Miss Myanmar and her unforgettable national costume at Miss Universe? She wasn't kidding when she showcased puppetry as a reflection of Burmese culture. Traditional Burmese puppets, which were once exclusive to Burmese royalty, are commonly found hanging in major tourist spots, hotels, and souvenir stores.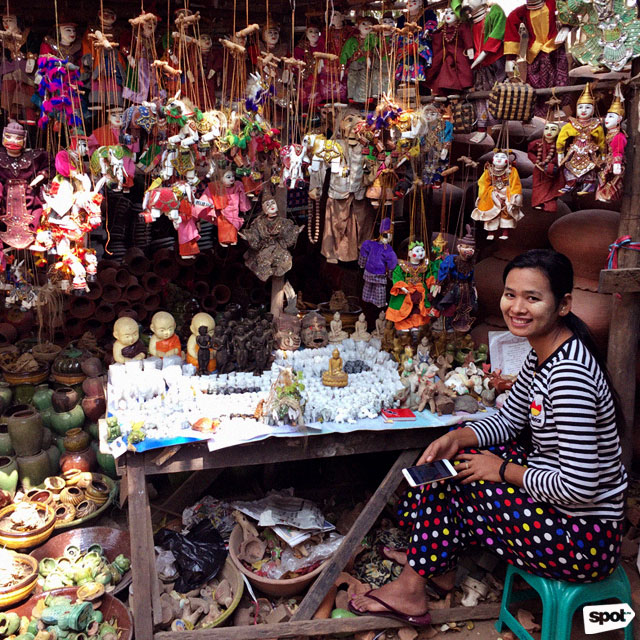 ADVERTISEMENT - CONTINUE READING BELOW
Jades are also a must-buy souvenir in Myanmar, since the country has some of the finest kind of jade in the world, most of which are exported and sold in China. Just make sure to buy from a registered seller and that each gemstone is properly documented. You wouldn't want to support the illegal jade trade that drains the country billions of dollars, would you?
Like a newly mined jade, Myanmar is a gemstone in the rough with many ancient temples to explore and an abundance of delicious food. It's just a matter of time before the world discovers this country's unparalleled offerings.
For more travel stories from Julius Calvin Santos, visit iHap Travel.
Are you sure you want to delete this list?

Load More Stories