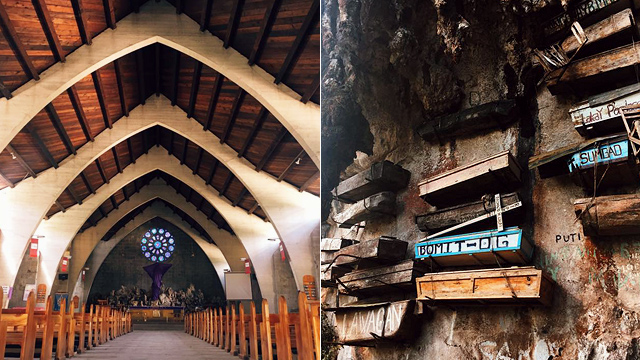 (SPOT.ph) Most of us know the Cordillera's famous rice terraces from our grade school textbooks. This 2,000-year-old architectural and agricultural marvel is spread out all over the municipalities of Ifugao and the Mountain Province. Amazing as this sight may be, Sagada has so much more to offer with its roster of destinations that are just waiting to be explored.
We round up some sights to see, places to stay at, and restaurants to check out for your next adventure up north.
WHERE TO GO
Natural Wonders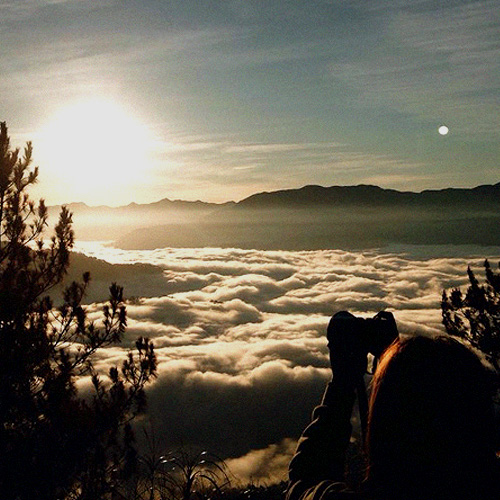 Kiltepan Viewpoint
Kiltepan Road
If you watched the 2015 hit That Thing Called Tadhana, then you definitely know about Kiltepan Viewpoint. It is the perfect spot to catch the famous Sagada sunrise where an ocean of white clouds instantly takes over the fading darkness, then the sunlight slowly reveals the surrounding hills, foliage, and Kilong Rice Terraces. Best to start the four-kilometer hike as early as 4 a.m. from downtown Sagada to catch this magical moment.
ADVERTISEMENT - CONTINUE READING BELOW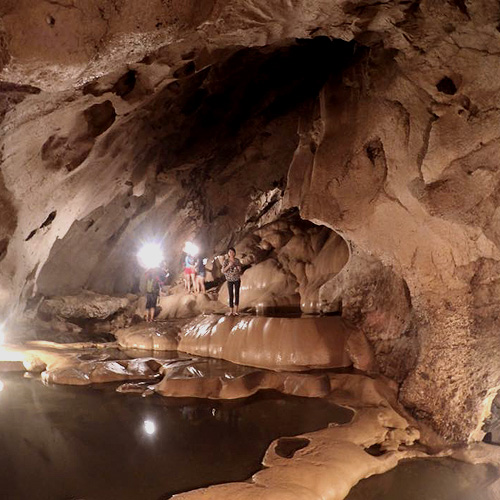 Sumaguing Cave
South Road
After a brief shutdown following an accident inside Sumaguing Cave, this popular spelunking site reopened in April 2017. Just remember to never go inside without a guide. (Don't be that guy!) The entrance, a downward slope of limestones, can be a bit slippery, but once you get inside, the terrain feels like sandpaper on your feet, making it easier to walk, crawl, climb, rappel, and so on. You also get to see a lot of interesting rock formations—from what they call the "King's Curtain" to a simple "Chocolate Cake."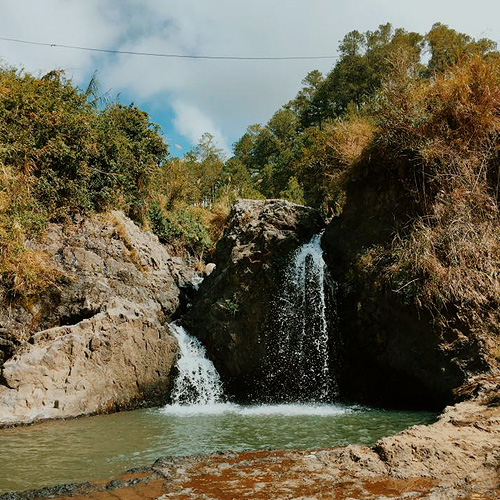 ADVERTISEMENT - CONTINUE READING BELOW
Recommended Videos
Bokong Falls
Barangay Bangaan
Bokong Falls is perfect for an afternoon dip, if you're really good at swimming. The waterfalls may be small (20 feet), but the deep natural pool makes up for it. It's also accessible, as it's just two kilometers away from the main road.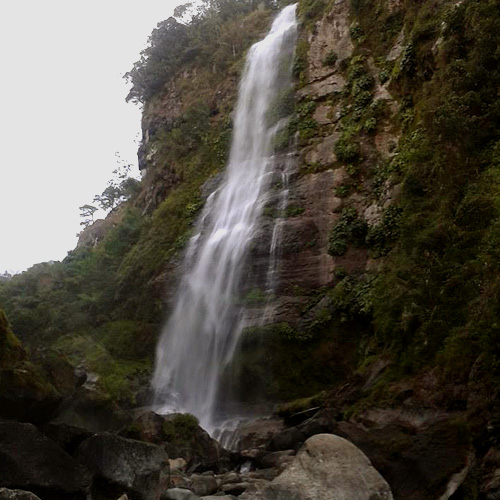 Bomod-Ok Falls
Barangay Fidelisan
Bomod-Ok Falls (a.k.a. Big Falls) is a bit harder to reach because of the downward trek if you're coming from the main road. There are cemented steps on some parts, but you have to be careful in traversing the steep dirt roads. The hike is worth it though because you not only get a view of the majestic waterfalls but also of the picturesque rice terraces of Barangay Madongo.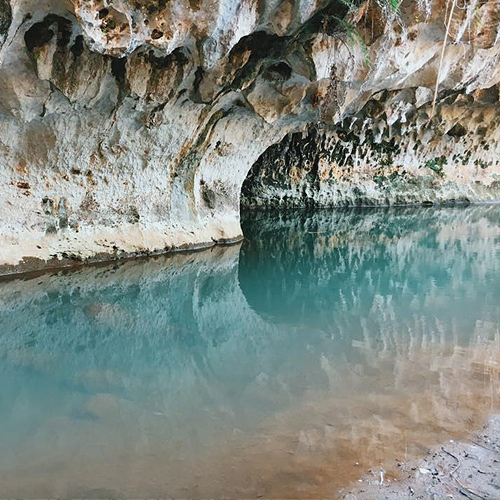 ADVERTISEMENT - CONTINUE READING BELOW
Sagada Underground River
Barangay Nangonogan
From Echo Valley, you can easily walk to the Sagada Underground River, which flows inside the Latang Cave. You can follow the path of the river and wade through shallow parts, but it can be hard to trace it until the end because of the huge boulders. An easier path leads to Matangkib Cave, which goes all the way to Bokong Falls.
Cultural Landmarks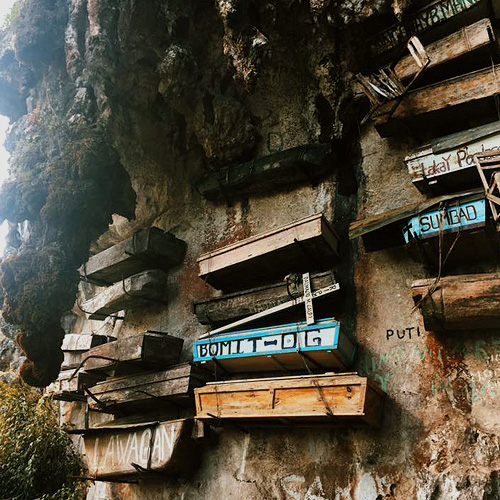 Hanging Coffins
Echo Valley
For thousands of years, the people of the Cordilleras have practiced the tradition of burying their dead in hanging coffins, each suspended to the sides of the limestone cliff in Echo Valley in Sagada through ropes and strong wires. It is believed that putting the corpses in an elevated place will bring the physical bodies closer to their ancestral spirits. Some of the coffins are also placed in the dark corners of the Lumiang Burial Cave.
ADVERTISEMENT - CONTINUE READING BELOW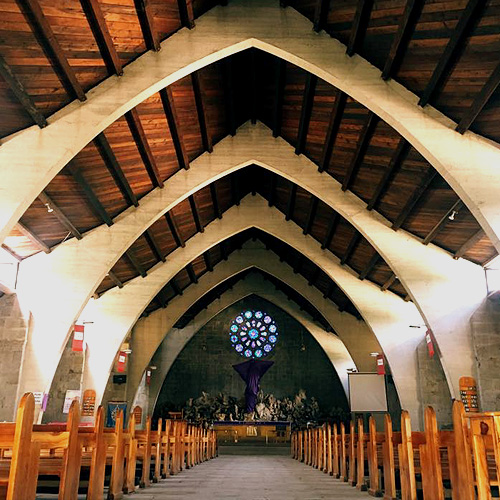 Church of St. Mary the Virgin
Staunton Road
This Episcopalian church was established by American missionaries in the heart of Sagada in 1904. Its architecture is characterized by stained glass on the façade, as well as its bell tower and half-sphere ceiling with suspended beams. Daily mass schedule is at 6:30 a.m.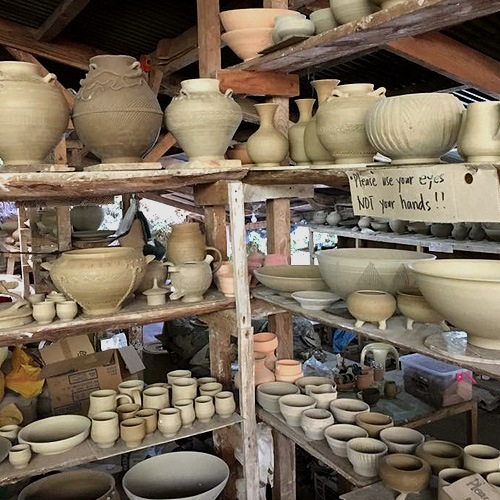 ADVERTISEMENT - CONTINUE READING BELOW
Sagada Pottery
Sagada - Besao Road
Try your hand at shaping your own pot from mud at Sagada Pottery. Their local crafters, led by Tessie Baldo, not only sell decorative pieces made of clay but also explain the whole process of pottery.
WHERE TO EAT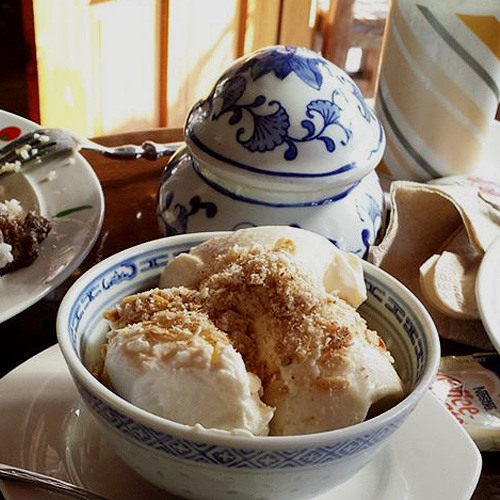 Yoghurt House
South Road
Contact: 0908-112-8430
www.facebook.com/yoghurt.house
Open daily from 8 a.m. to 8 p.m.
Sagada may be a chilly place but that doesn't stop the locals from serving their homegrown yoghurt (spelled with an "h," the way the Caucasians supposedly taught them). Unlike the packed yogurts you buy in the grocery, Sagada yoghurt is a bit sour, served with a sprinkle of salt, and topped with your favorite fresh fruit. It's one of the best breakfast places, too.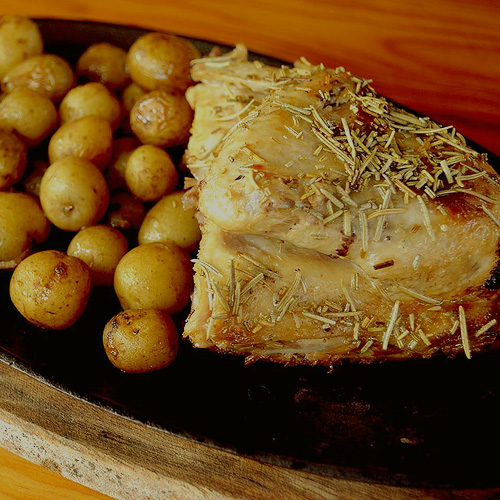 ADVERTISEMENT - CONTINUE READING BELOW
Salt and Pepper Diner
South Road
Contact: 0998-979-8695
www.facebook.com/sagadasaltandpepper
Open daily from 6:30 a.m. to 9 p.m.
You can find Salt and Pepper Diner (now Salt and Pepper Steakhouse and Lodge Inn Hotel) on the second floor of Ug-ugo Souvenir Store and beside the office of Sagada Genuine Guides Association. If you're walking down South Road, keep your eyes peeled for a small signage above you. They serve heavy meals, which is ideal before you go on your nature trips. Must-tries are the Pepper Steak, Rosemary Inutom (chicken), and Dinakiw (pan-grilled pork with onions). You can choose if you want it served with rice, small potatoes, or pasta.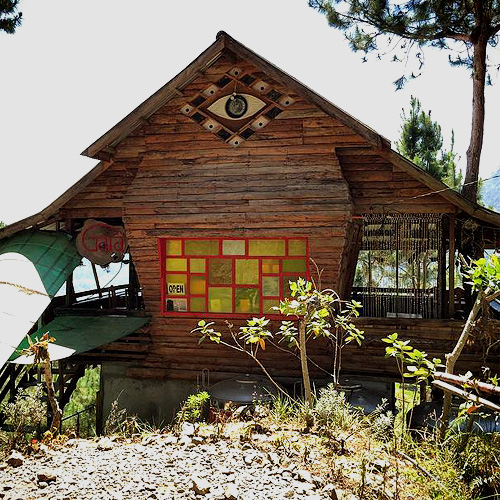 Gaia Café
South Road, Ambasing
Contact: 949-137-6777
www.facebook.com/gaiacafeandcrafts
Open from 11 a.m. to 7 p.m. (Monday to Saturday)
Gaia Café is more than just another setting from That Thing Called Tadhana. It is a community-based Kankanaey café that serves only organic and local produce. After all, you are in Sagada and you'd want to get as much fresh vegetables as possible into your system. The tree house-like structure is perched on a cliff so it's best to get a corner table to have a great view of Ambasing Valley below.
ADVERTISEMENT - CONTINUE READING BELOW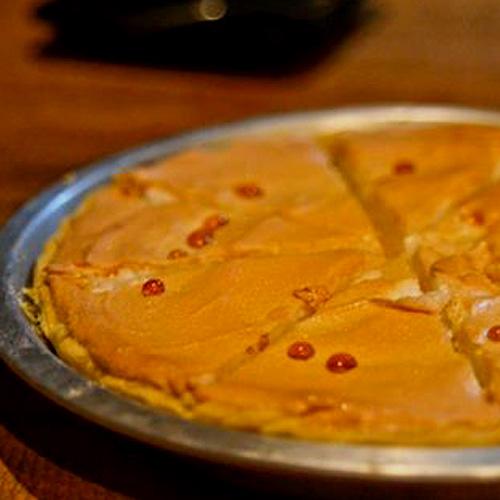 Sagada Lemon Pie
Atey, Dao-Angan
Contact: 0907-782-0360
sagadalemonpiehouse.blogspot.com
Open daily from 6 a.m. to 8 p.m.
Ask any Sagada local about where you can get the best snacks in the area and they'll probably lead you to a two-storey yellow house that serves the tastiest lemon pie. It is owned by Joseph Daoas, son of Elena Daoas who passed on the secret family recipe. It's only P25 per slice, which is pretty cheap for such lemon-y goodness.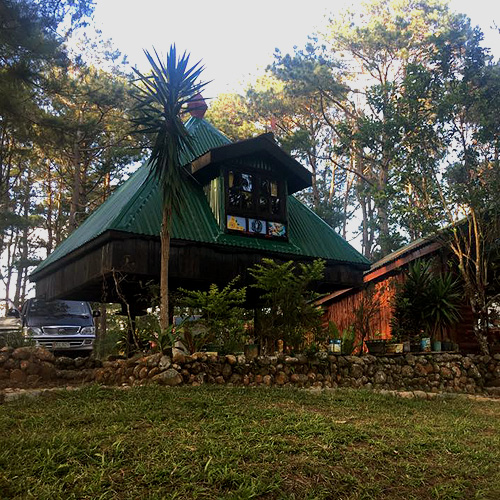 ADVERTISEMENT - CONTINUE READING BELOW
Sagada Cellar Door
Lallalai, Poblacion
Contact: 0917-554-1345
www.facebook.com/sagadacellardoor
Strictly by reservation
Cellar Door gives you a one-of-a-kind experience by treating you to a private and authentic Sagada dinner, wine tasting in their own cellar, and a lineup of craft beers that they brewed themselves. That's pretty much like sharing a meal with your neighbor, and this local restaurant is exactly that. The dining area is a bit small so you really have to reserve a table ahead of time.
WHERE TO STAY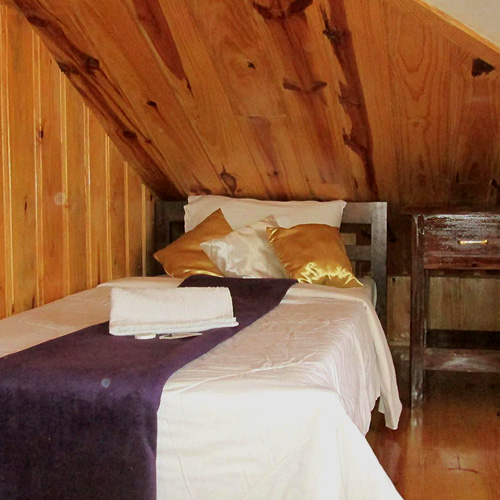 Masferré Country Inn and Restaurant
Poblacion
Contact: 0917-431-5225
E-mail: triciamasferre@gmail.com
www.masferre.ph
Rates start at P1,500++
Just like most cabins in Sagada, Masferré's interior is characterized by low ceiling with beams and furniture made of old wood. What makes it stand out from the rest are the black and white photographs taken by Eduardo Masferré (1909-1995) hung on the walls. The half-Spanish and half-Kankanaey devoted most of his life to recording and honoring the culture of the people in the Cordilleras, including their sacred inking technique, rituals, and traditional homes.
ADVERTISEMENT - CONTINUE READING BELOW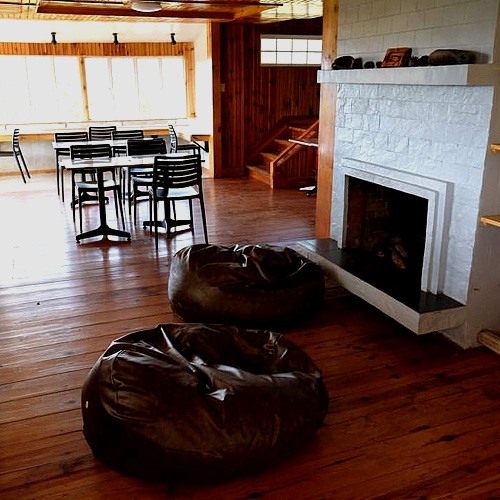 Coffee Heritage House and Hostel
Sitio Nadatngan, Madongo
Contact: 0917-837-3835
E-mail: reservations@coffeeheritagehouse.com
www.coffeeheritagehouse.com
Rates start at P700/head
If you're in love with coffee (who isn't?), then this coffee-themed hostel in the mountains of Sagada might be of interest. It promotes homegrown Philippine coffee by not only providing accommodation but also by holding coffee farm tours for guests. Coffee Heritage House and Hostel is powered by the Coffee Heritage Project, a movement that feeds into the passion for artisanal coffee among local farmers, scientists, soil specialists, and tourists.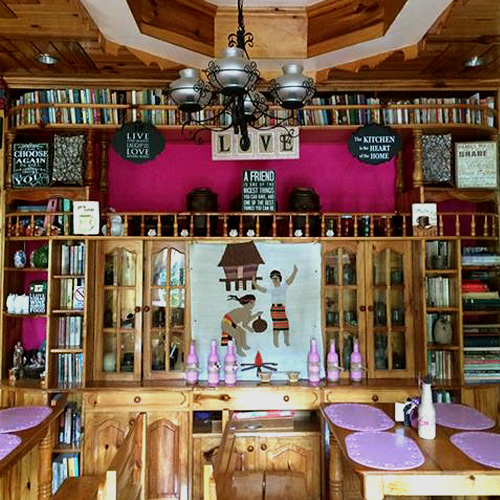 ADVERTISEMENT - CONTINUE READING BELOW
Misty Lodge and Café
Staunton Road
Contact: 0905-183-8963
E-mail: mistylodgesagada@gmail.com
www.facebook.com/Misty-Lodge-and-Cafe-333764409989031
Rates start at P350/head
Since it opened in 2012, Misty Lodge has been treating its guests to a visual feast of interesting owl paraphernalia and other knick-knacks in the dining area. If you've chosen another place to stay at, you can still stop by if only for the 150-peso meals and the signature Sagada yoghurt.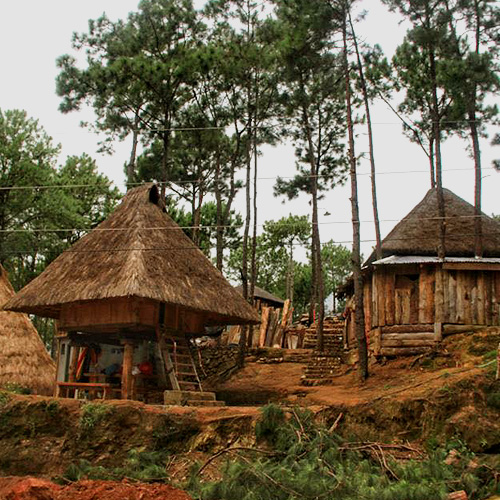 Sagada Heritage Village
Mampukong, Balugan
Contact: 0921-219-8385
www.sagadaheritagevillage.com
Rates start at P1,600++
Sagada Heritage Village keeps Cordilleran culture alive by providing traditional huts as accommodation for guests. The smallest room measures eight square meters and has its own seating area and fireplace. The huts are also arranged in a circle with a common area in the center for socials—like how it was before sans mobile phone and social media.
HOW TO GET THERE
Coda Lines now offer direct trips (12 hours) from Quezon City to Sagada with three slots daily. Fare ranges from P720 to P1,300, depending on the type of bus. An alternative is to ride a bus bound for Banaue (nine hours), ride a van to Bontoc (two hours), then ride a public jeep to Sagada (45 minutes). The third option is to go to Baguio via bus (six hours), then taking another bus to Sagada (six hours).
ADVERTISEMENT - CONTINUE READING BELOW
Share this story with your friends!
---
Help us make Spot.ph better!
Take the short survey
Load More Stories