10 Bed and Breakfasts Perfect for Your Weekend Getaway
You don't have to go far to get some R&R.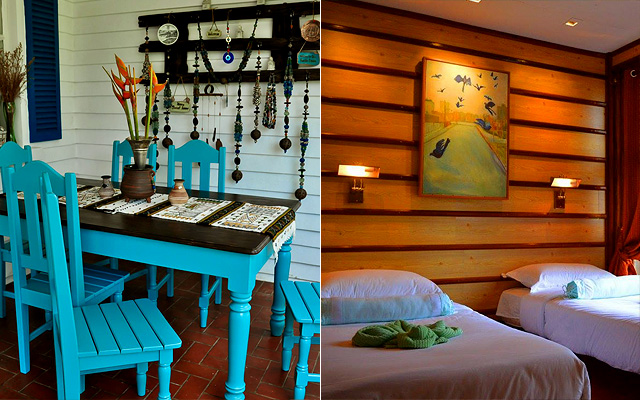 (SPOT.ph) Don't you have days when all you want to do is get away from the nightmare that is Metro Manila? We understand completely. After a long week, the thought of retreating somewhere far away from traffic, work, and congested malls even just for the weekend sounds like heaven on earth.
If you're craving some weekend R&R, B&Bs are a great option. You don't only get to sleep in a nice bed, but also eat a great home-cooked meal as soon as you wake up. Did we mention that most of them are Instagram-worthy, too?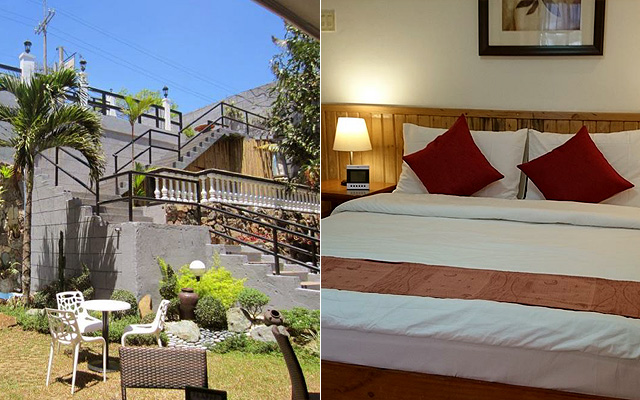 Chateau Beatrice Bed and Breakfast
333 Tagaytay-Calamba Road, Tagaytay City, Cavite
Contact: 0915-868-7928; (046) 413-3889
E-mail: reservations@chateaubeatrice.com
Room rates start at P2,500++
www.chateaubeatrice.com
If you're all for chill mornings and beautiful sights, then you'll love this B&B. Being right at a hilltop of Tagaytay, Chateau Beatrice gives you a spectacular view of Taal Lake. The location is also perfect if you're looking to visit some of Tagaytay's most popular destinations and tourist spots.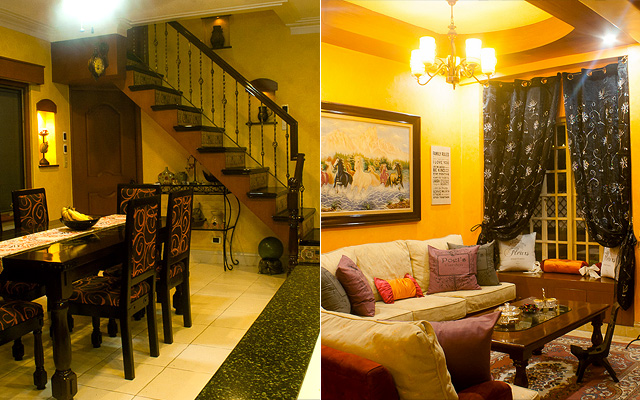 Dwelling Bliss Bed & Breakfast and Cafe
111 Pearl Street, Pleasant Ville Subdivision, Lucena City, Quezon
Contact: (042) 322-0842
E-mail: dwellingblissbnb@gmail.com
Room rates start at P1,880++
facebook.com/DwellingBliss
Dwelling Bliss used to be the owners' actual home, so you can bet this B&B in the heart of Lucena will feel exactly like one. The foodie in you will also rejoice if you hang out at their popular café, where you can feast on delicious homemade dishes and desserts. Be sure to bring home a box of broas or cassava cake before you leave!
ADVERTISEMENT - CONTINUE READING BELOW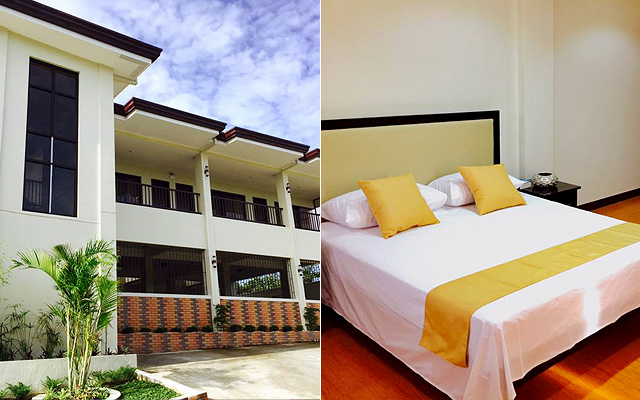 Verão Bed and Breakfast
Block 3, Lot 6, Mayor's Drive, Tagaytay City, Cavite
Contact: 0917-728-5053
Room rates start at P2,500++
facebook.com/veraotagaytay
Verão is Portuguese for summer, and that's exactly what this B&B wants you to feel when you're there. They're located some ways off the more populated areas of Tagaytay, so you'll be assured of some peace and quiet. The scrumptious food (such as the Smoked Pork Belly with Kulawong Talong at Puso ng Saging) they serve will also be the highlight of your stay.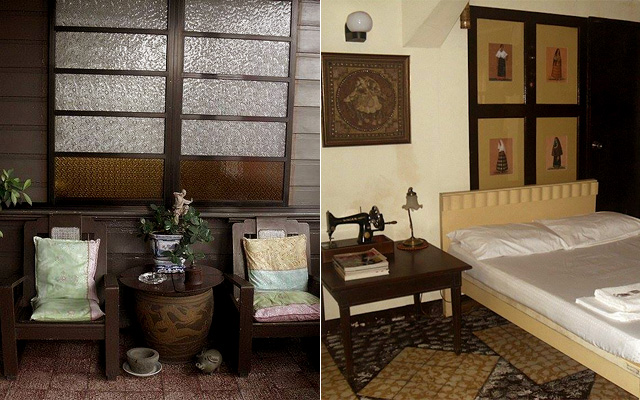 Casa Conchita
Calle Antonio De Las Alas, Taal, Batangas
Contact: 0927-722-8463
E-mail: ramonsiopongco@gmail.com
Room rates start at P850++
facebook.com/casaconchitabnb
Go back in time when you stay at Casa Conchita. This B&B was converted from the De Las Alas-Alcasids' ancestral home, so you'll expect to fall in love with the look and feel of the place. While you're there, don't miss out on their gallery full of 19th Century prints (or buy one to take home for yourself)!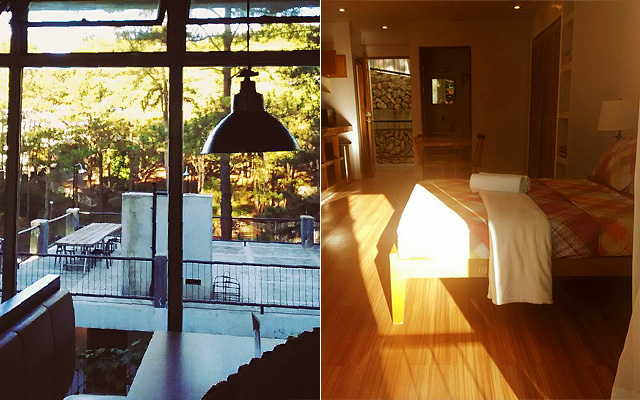 Ozark Diner + B&B
2 Bear's Trail corner Bareng Drive, Bakakeng Road, Baguio City
Contact: 0939-881-8125
E-mail: concierge@ozarkbaguiocity.com
Room rates start at P2,579++
facebook.com/ozarkbaguiocity
You might have heard of Ozark Diner in Baguio, but did you know they also have a bed and breakfast where you can tuck away for the weekend? The owners of the diner live right where they serve customers, so you'll definitely experience friendly Filipino hospitality paired with good ol' American South cuisine.
ADVERTISEMENT - CONTINUE READING BELOW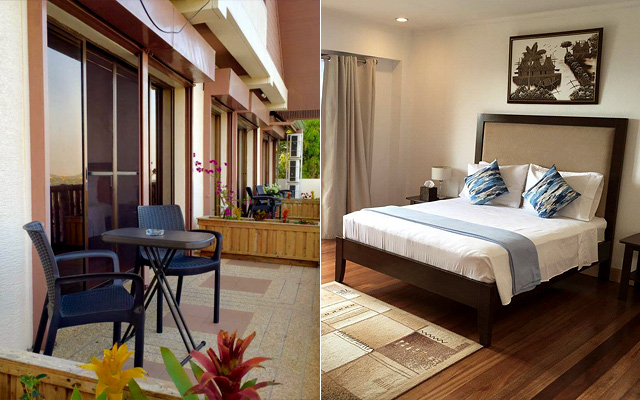 Casa Maria y Martha
1320 General Aguinaldo Highway, Silang Junction, Tagaytay City, Cavite
Contact: 0915-133-1293
E-mail: shan.casamariaymartha@gmail.com
Room rates start at P1,900++
casamariaymartha.com
You can get away from the city while still enjoying everyday luxuries when you stay at this B&B. It's located right in front of a mall, so you don't have to go far when you want to take a stroll and do some window-shopping. The best part? You'll be right beside some popular food stops in Tagaytay, like Dreamland Arts and Crafts Café and The Lake District.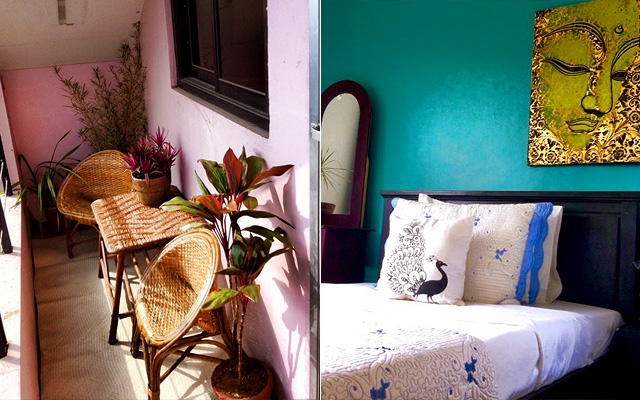 WN Hilltop Bed and Breakfast
0976 Kilometer 4 Asin Road, Baguio City
Contact: 0956-407-6649
Room rates start at P1,250++
facebook.com/pg/HillTopHouseB2
Do you love the sunrise? Then this B&B is for you. Situated on a hilltop, every room lets you enjoy a stunning view of the sunrise (and, of course, the sunset). The place also overlooks other hills surrounding the area, so the nature-lover in you will feel absolutely at home.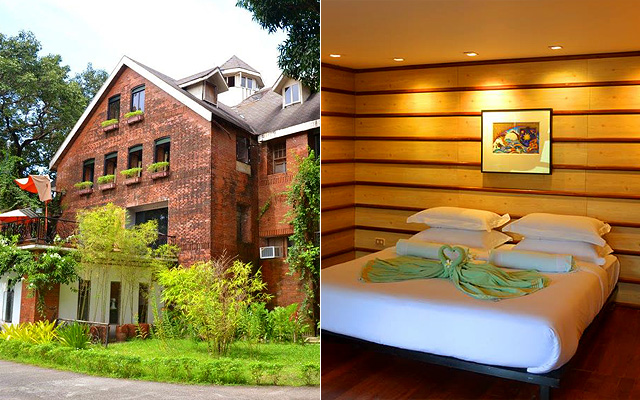 Casa San Miguel
Provincial Road San Miguel, San Miguel, San Antonio, Zambales
Contact: 0917-772-4839
Room rates start at P3,400++
www.casa-san-miguel.org
Casa San Miguel promises your stay will get you away from the daily city rush while letting you reconnect with nature. You'll also be right in the heart of a cultural center that features art exhibits and musical performances, so be sure to ask about their events if you plan to visit.
ADVERTISEMENT - CONTINUE READING BELOW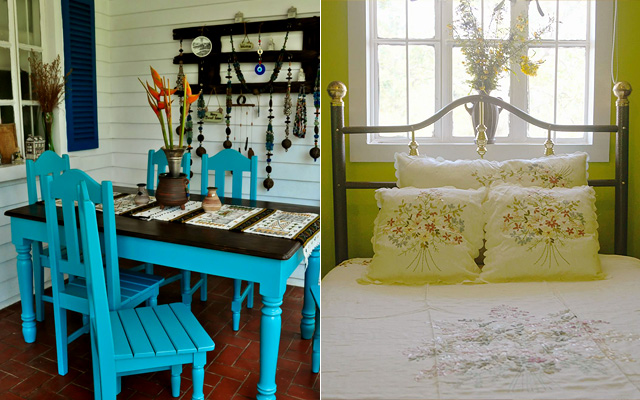 Madie's Place
Block 21, Lot 46, Atis Street corner Makopa Street Phase 1A, San Lorenzo South, Sta. Rosa, Laguna
Contact: 0906-380-9495
E-mail: madievalencia@gmail.com
Room rates start at P2,200++
facebook.com/Madiesplace
Madie's Place looks and feels like a home away from home if you ask anyone who's ever stayed a night or two. You can opt to take a stroll around the area to unwind or just stay in bed and let the day go by. The garden surrounding the house is also super Insta-worthy!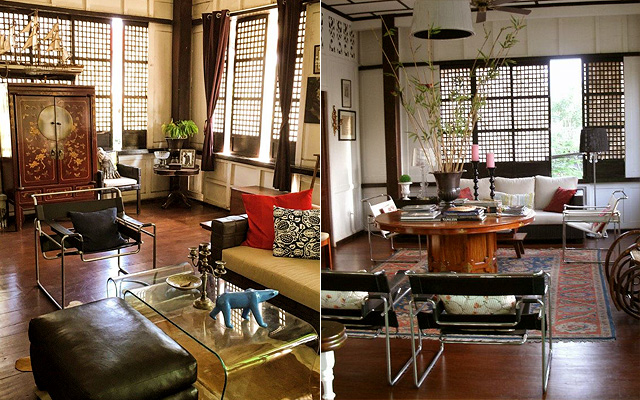 Villa Severina
55 Calle Vicente Ilustre, Taal, Batangas
Contact: 0995-991-3706
Room rates start at P2,500
facebook.com/Villa-Severina-Bed-and-Breakfast-194044073964550
Located near the public market, municipal buildings, and local museums, Villa Severina is the perfect B&B for anyone looking to stay in the center of Taal's heritage town. It used to be an ancestral home, but Villa Severina has since been converted into a bed and breakfast. You'll absolutely love exploring not just the town but also the house because of its 19th Century history.
Load More Stories