The SPOT.ph Guide to Taal Town
This historic place is just a short drive away from Manila.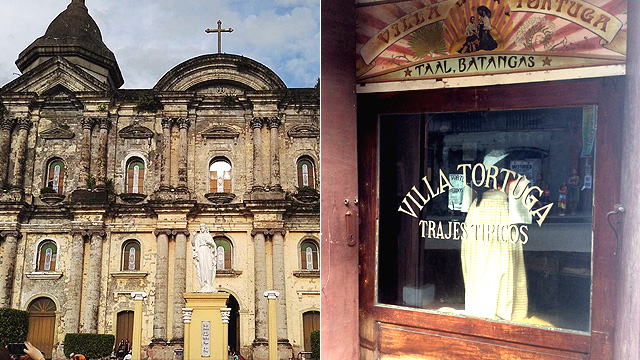 (SPOT.ph) Taal is a convenient day trip or overnight destination that offers various attractions for different interests and all kinds of people.
Founded in 1572, Taal town is not to be mistaken for the place where the lake or the volcano are located. Geographically, the original town is now called San Nicolas, and Taal transferred to its current location—more inland and to higher ground—after the Taal volcano erupted in 1754. Taal draws religious pilgrims, foodies and history aficionados, as well as tourists who want to take amazing photos.
For lots of shopping, visit at the end of April, when they hold the town's Foundation Day celebrations, also called El Pasubat Festival, because of the food and things Taal is known for: empanada, longganisa, panutsa, suman, balisong, barong Tagalog, tapa, tamales, tawilis, and tulingan.
You can actually enjoy the town via walking tours—call one of the groups that organize them—or put together your own. Grab your hat, water bottle, and sneakers, and head south!
ADVERTISEMENT - CONTINUE READING BELOW
WHERE TO GO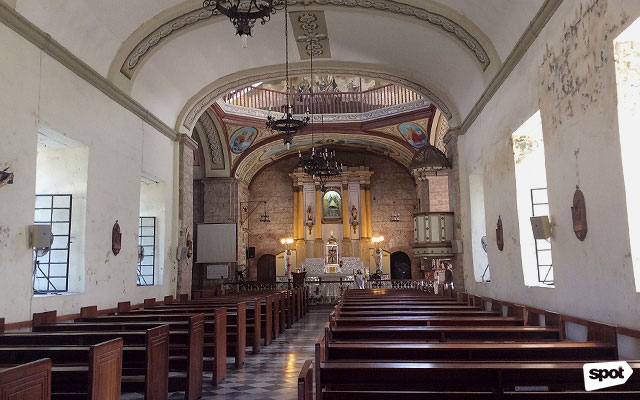 CONTINUE READING BELOW
Recommended Videos
Shrine of Our Lady of Caysasay and Well of Sta. Lucia
Calle Vicente Noble, Barangay Labac
Open daily with masses at 6 a.m.
In 1603 on the banks of the Pansipit River, it is said that a local, Juan Maningcad, fished out the wooden image of the Blessed Virgin Mary. In 1611, she appeared to two young ladies surrounded by kingfisher birds. Soon, the devotion to Our Lady of Caysasay (named after the bird "casay-casay" or kingfisher) spread. At the apparition site, there is an arc that commemorates the event, and this is where devotees can wash their hands and drink water from the Well of Sta. Lucia. Nearby is the shrine that houses the miraculous image, and those who visit may earn a plenary indulgence.
Pro tip: It is customary for devotees to make flower offerings to Our Lady after their wishes have been granted. The feast day is celebrated on December 8. The nearby San Lorenzo Ruiz Steps, composed of 125 granite steps, leads to the Basilica of St. Martin of Tours.
ADVERTISEMENT - CONTINUE READING BELOW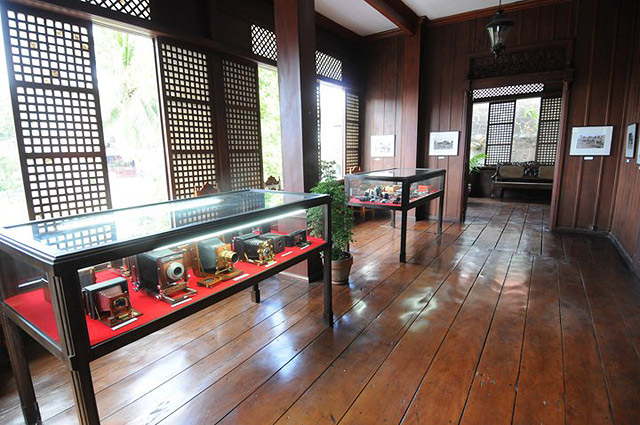 Galleria Taal Camera Museum
60 Calle Marcela Agoncillo
E-mail: mannyinumerable@yahoo.com
Open from 8 a.m. to 5 p.m. (Tuesday to Sunday)
Considered the first camera museum in the Philippines, the ancestral Ilagan-Barrion house was built in 1870 and is home to the collection of Manny Inumerable. You can see different makes and models of cameras here—even as far back as the late 1800s. Some of them, you can even touch! Check out the old photographs, circa late 19th Century. The entrance fee is P100.
Pro tip: Inumerable is a passionate tour guide, and is almost always there to talk to guests.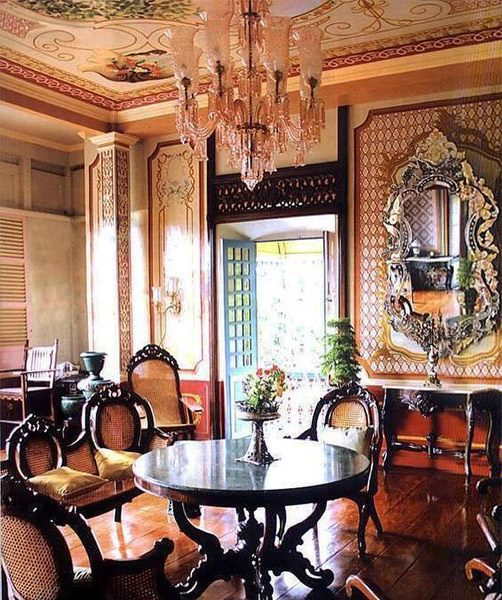 ADVERTISEMENT - CONTINUE READING BELOW
Casa Villavicencio and Taal Villavicencio Wedding Gift House
Calle G. Marella
Contact: 0917-897-0363
E-mail: jjovenq@yahoo.com
Open from 8 a.m. to 5 p.m. (Friday to Sunday)
Though her name does not appear in history books, Doña Gliceria Marella de Villavicencio was dubbed "the godmother of the revolutionary forces" by the late Gen. Emilio Aguinaldo for her assistance to the Katipuneros. Her home, a historic pre-1850's bahay-na-bato, is adjacent to the circa 1870s Wedding Gift House, a wedding gift from her husband, Don Eulalio Villavicencio who built another house beside his original bahay-na-bato. Though they look very different, the histories of the two houses are intertwined—a bridge used to connect them! There are many interesting memorabilia in both locations. The entrance fee is P100. You can reserve a room through Airbnb.
Pro tip: Come on the weekends to get a grand tour of Casa Villavicencio, including an educational AV presentation.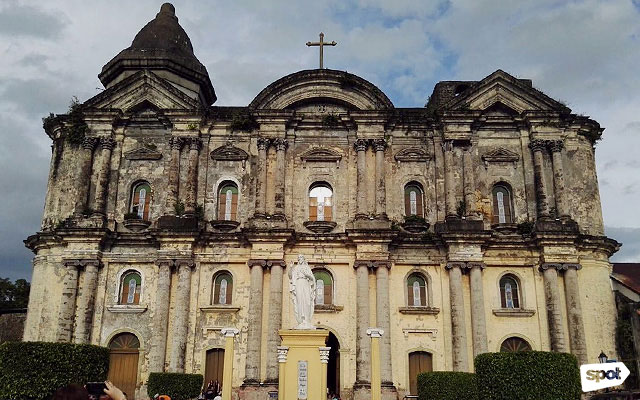 ADVERTISEMENT - CONTINUE READING BELOW
Basilica of St. Martin of Tours
Calle San Martin
Open from Tuesday to Sunday
The largest Catholic church in Asia boasts an imposing and impressive facade. It was first built in 1755, and after a strong earthquake, rebuilt in 1849. Work is being done to ensure that it is well-maintained. Inside, many historical figures in Taal are buried. Behind it, an old cemetery has recently been unearthed. The entrance fee to the museum and bell tower is from P50 to P100.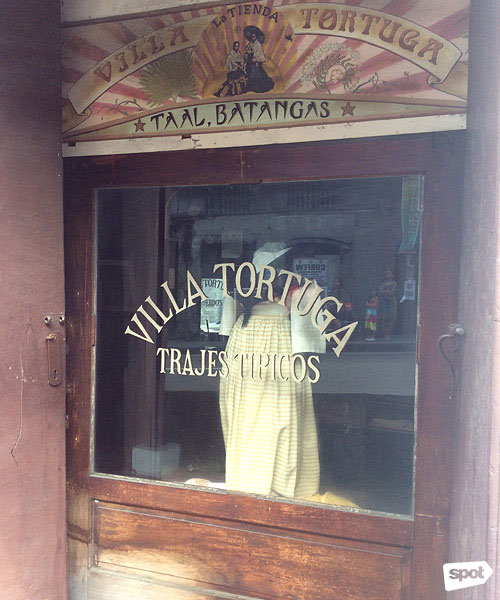 Villa Tortuga
Calle Marcela Agoncillo
Contact: 0927-975-1683
E-mail: lito_pperez@yahoo.com
Open from 8 a.m. to 5 p.m. (Tuesday to Sunday)
Villa Tortuga (named after the tortoise), is a beautiful house that dates back to the 1800s. On the ground floor is the studio, where you can dress up in colonial wear by designer Lito Perez and have your photo taken. The second floor captures the opulence of bygone years: You can arrange to have a colonial lunch there, dining in flatware reflecting bucolic scenes; there are also rooms where you can stay for the night. The entrance fee is P50 and the pictorial fee is P250.
ADVERTISEMENT - CONTINUE READING BELOW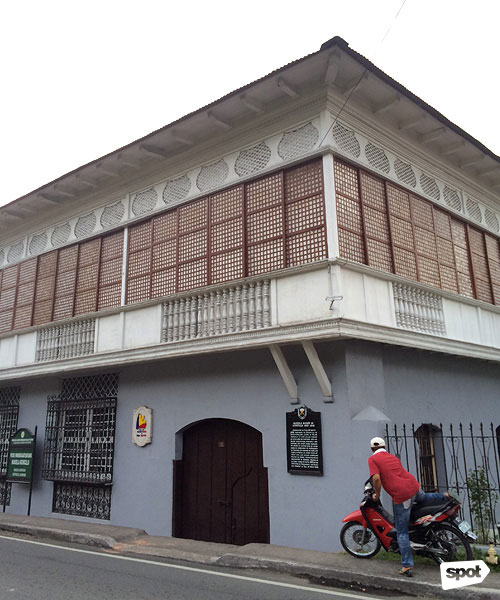 Marcela Agoncillo Museum
Calle Marcela Agoncillo
Open from 8 a.m. to 5 p.m. (Tuesday to Sunday)
The house is one of the oldest in Taal, dating back to the 1780s. The woman acknowledged as the mother of the Philippine flag was born here, and this home is adorned with various historical pieces. Entrance is free.
WHERE TO EAT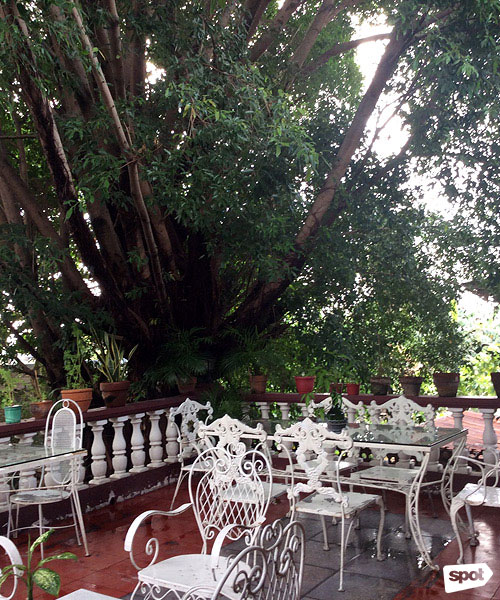 ADVERTISEMENT - CONTINUE READING BELOW
Feliza Cafe y Taverna
6 F. Agoncillo
Contact: 0936-996-5643
E-mail: felizacafeytaverna@gmail.com
Open from 10 a.m. to 2 p.m. and 4 p.m. to 8 p.m. (Tuesday to Sunday)
Housed in an ancestral home dating back to the 1890s, this is the place to have traditional Taal dishes prepared by Chef Giney Villar (of Adarna Restaurant fame). The tables and chairs, as well as flatware and cutlery, feel like they are well-preserved from the colonial period. While you wait for your meal, you can browse the collection of memorabilia and even walk through the second floor, that also serves as a two-room B&B.
Pro tip: When Chef Giney is around, you'll love the conversation about Philippine history and food, and how they are intertwined. They're currently closed for renovations but keep an eye out for when they reopen.
Must-tries: Quintessentially local Tapang Taal (P205) and Adobo sa Dilao (P235). End with the medley of textures and flavors of Taal Suman ala Feliza (P100). The servings are big enough for two people. Bring home some bottles of the Salsa Monja and Pickled Pajo.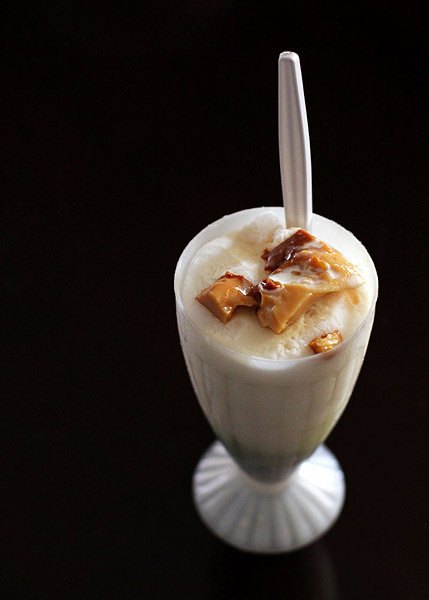 ADVERTISEMENT - CONTINUE READING BELOW
Halo-Halo sa Carwash
Calle M. Agoncillo
Contact: 0915-691-5773
Open daily from 8 a.m. to 5:30 p.m.
The establishment's name captures what it is—but not quite how good the halo-halo is. A lot hinges on the finely-shaved ice. On warm days, the creamy, sweet, and minimalist halo-halo will be your respite. But even on colder days, don't pass this up if you have a sweet tooth.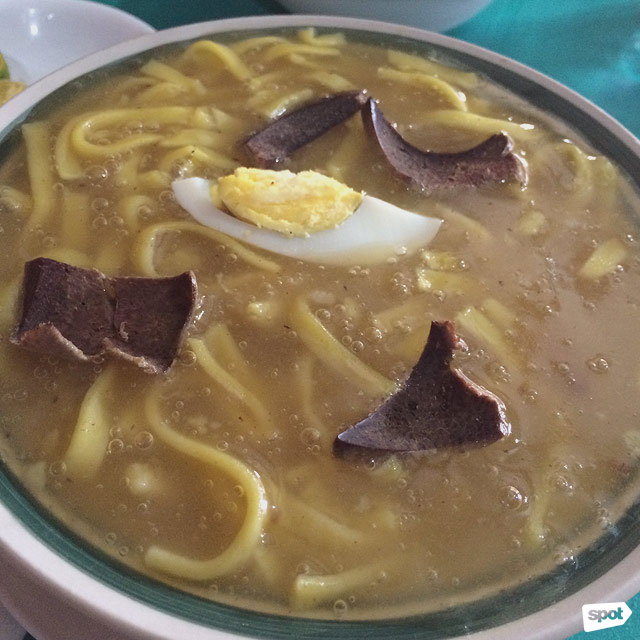 B&V Lomi
Beside the Casa Real (Municipal Hall)
Contact: 0915-779-8049
Open from 6 a.m. to 5:30 p.m.
Low-key and hole-in-the-wall, you'll gauge how delicious the food is here by the lines that form outside. Enjoy a steaming bowl of Special Lomi (P45)—and that thick, thick soup. Do you care to have that topped with their special chicharon?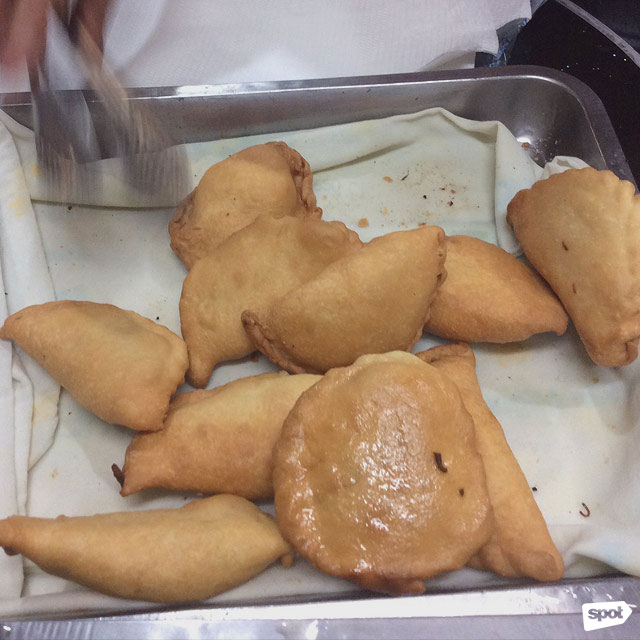 ADVERTISEMENT - CONTINUE READING BELOW
Original Empanada and Merienda
Taal Public Market, Barangay Zone 1
Contact: 0927-613-3125, 0908-577-4695
Open from 8 a.m. to 5:30 p.m.
In the center of the market, the empanada is cooked right before your eyes. This delicious and fresh delight can be eaten right there—and is really best enjoyed hot. You can't have just one, trust us!
Must-try: Vegetable empanada (P10)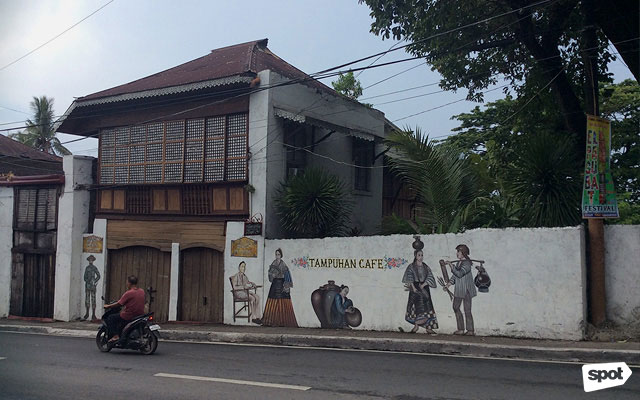 Tampuhan Café
Calle Marcela Agoncillo
Contact: 0917-890-3566
Open from 11 a.m. to 8 p.m. (Friday to Sunday)
This cozy café doubles as an art gallery where you can marvel at the quirky and kitsch designs. Have some coffee or merienda as you take a break from your touring.
Must-try: Loming Taal (P85), Vincent Tapalong (P120)
WHERE TO STAY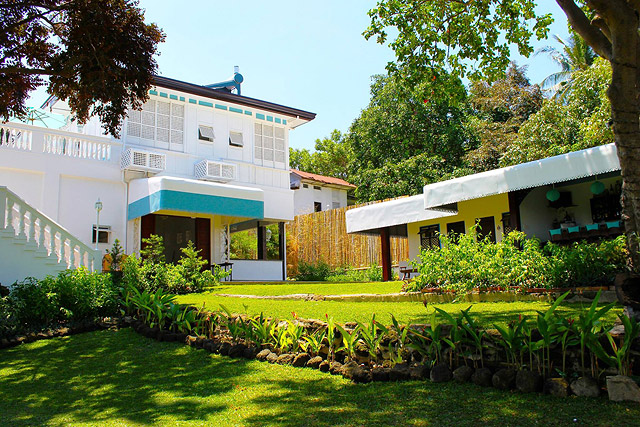 ADVERTISEMENT - CONTINUE READING BELOW
Paradores del Castillo
28 Calle H. Del Castillo
Contact: 0917-500-6041
E-mail: paradoresdelcastillo@yahoo.com
www.paradoresdetaal.com
Rates start at P3,000++
The biggest hotel in Taal, Paradores is an expanded ancestral home with an annex that a family can rent all their own. The garden area looks out at the nearby residences and beyond. You can also enjoy the sunset or some drinks at night at the deck.
Pro tip: They have a swimming pool at a property that's a short drive away. Let the staff know and they can make arrangements to take you there. They take pride in their Ristorante Itaaliano that offers lunch buffet as well as an ala carte menu.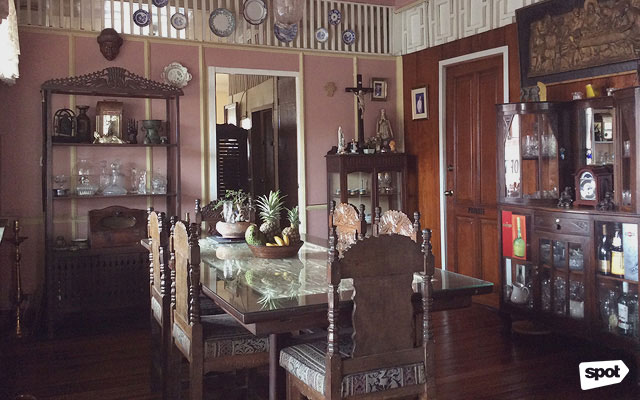 Casa Conchita
Calle Antonio De Las Alas
Contact: 0927-722-8463
E-mail: ramonsiopongco@gmail.com
Rates start at P850++
This modest two-storey home is cozy—with a big family room that can sleep up to 10 persons. The collection of Asian art adorns many cozy corners and the parking area is huge.
ADVERTISEMENT - CONTINUE READING BELOW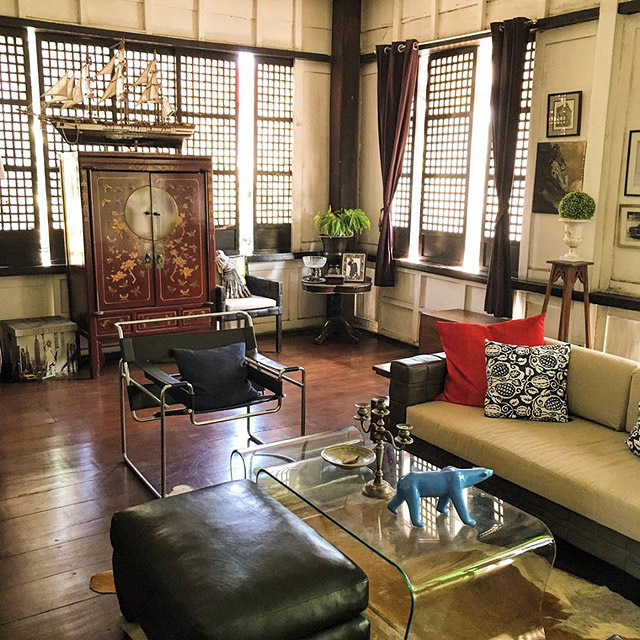 Villa Severina
55 Calle Vicente Ilustre
Contact: 0995-991-3706
Rates start at P2,500++
This is an ancestral house that dates back to 1870 with modern amenities. It is located right in the middle of the old center, so it's easy access to shopping.
WALKING TOURS
Villa Tortuga Tour
P1,600/head with souvenir photo and colonial lunch
Contact: 0927-975-1683
Food and Walking Tour with Pio Goco
P1,500/head with lunch
Contact: 0917-373-7346
Casas de Taal Tour
P1,499/head with lunch
Contact: 0917-531-4831
HOW TO GET THERE
Ride a bus (DLTB or Jam) bound for Lemery from Cubao or Buendia, get off at Flying V at the Diversion Road and take a short jeepney ride to Taal.
If you're driving, take the South Luzon Expressway then Star Tollway, exit at Lipa/Mataas Na Kahoy/Cuenca. You will pass through the towns of Cuenca and Alitagtag, then you will be welcomed by the arc to Taal Heritage Town.
ADVERTISEMENT - CONTINUE READING BELOW
On weekdays, you can drive from Tagaytay, taking the road from the National Highway and passing through the town of Lemery. After the Pansipit Bridge, you will enter Taal.
Share this story with your friends!
---
Help us make Spot.ph better!
Take the short survey
Load More Stories