The SPOT.ph Guide to Iloilo City
Your comprehensive guide to the Queen Regent's City in the South.
(SPOT.ph) Iloilo in Western Visayas boasts a unique blend of ancient history, Old-World charm, and comforts of a modern city. It is noted for its elegant Spanish-era mansions and Baroque churches, warm and gracious people, and very distinctive cuisine. 
loilo City is the capital of Iloilo province, which is composed of 42 towns and two cities. We would need a separate guide just to capture its charming countryside. For now, we give you a rundown of spots to visit for when you're at the "Queen Regent's City in the South." 
WHERE TO GO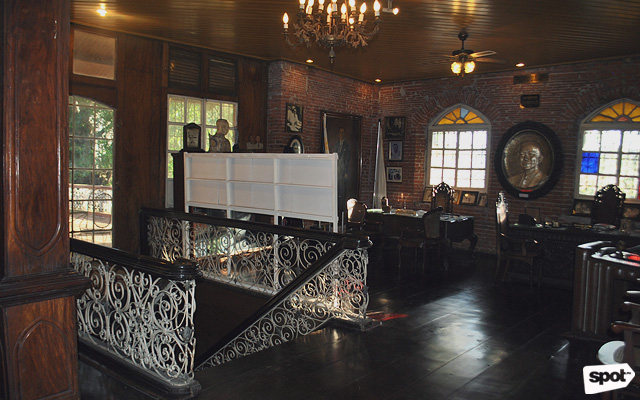 Casa Mariquit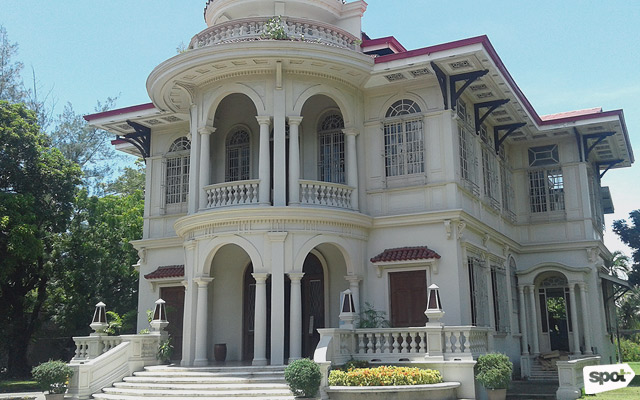 ADVERTISEMENT - CONTINUE READING BELOW
Molo Mansion 
Ancestral houses
A journey to Iloilo's interesting past begins with Jaro, a heritage site and upscale district where bahay-na-bato structures still stand. There's Casa Mariquit, the oldest heritage house in the city, built in 1803. It was owned by former Vice President Fernando Lopez and named after his wife. Another example is Nelly's Garden, a five-hectare property built in 1928 by Don Vicente Lopez and his wife Donya Elena Hofilena in honor of their eldest daughter. The Yusay-Consing Mansion, popularly known as the Molo Mansion, has been restored after years of neglect. It now houses SM's Kultura souvenir shop. Magdalena Jalandoni Mansion has found a new lease on life as the Kasanag Well-Being Center, which offers traditional Ilonggo massage.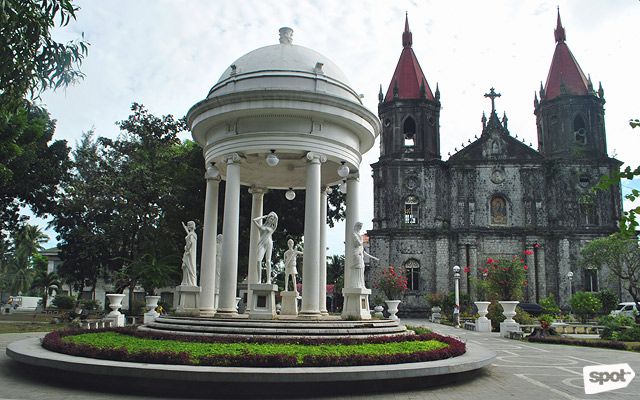 Parish of St. Anne 
Old churches
Visit historic churches including San Jose de Placer at the city center, the Our Lady of Peace and Good Voyage Church in La Paz, and Jaro Cathedral where Graciano Lopez Jaena was baptized in 1856. The Gothic-style Parish of St. Anne in Molo is known for its postcard-pretty plaza and gazebo. 
ADVERTISEMENT - CONTINUE READING BELOW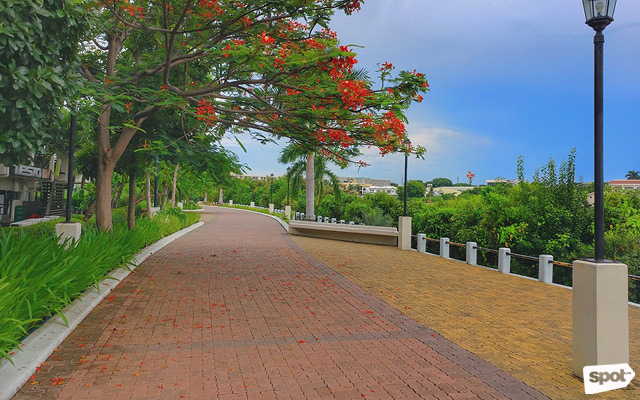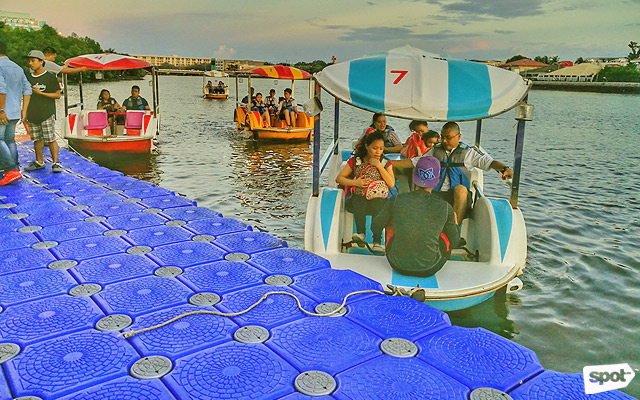 Iloilo River Esplanade
A new source of Ilonggo pride is this landscaped path for walking, biking, jogging, and public recreation. In the afternoon, you can try the pedal boat and admire the view and mangroves at the riverbank.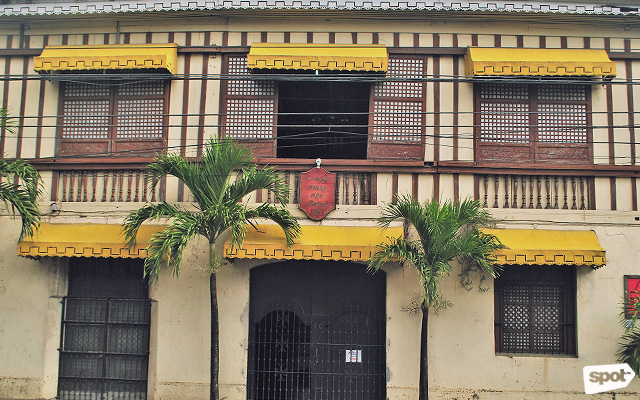 ADVERTISEMENT - CONTINUE READING BELOW
Camiña Balay nga Bato
The 1865 Avanceña House in the Arevalo district now houses an antique and souvenir shop, a weaving room for sinamay and hablon, and a café that serves traditional Ilonggo cuisine. Reservations are required for lunch or dinner. Walk-ins can sip their rich tablea chocolate drink paired biscocho biscuit at the airy comedor, which is a blast from the past.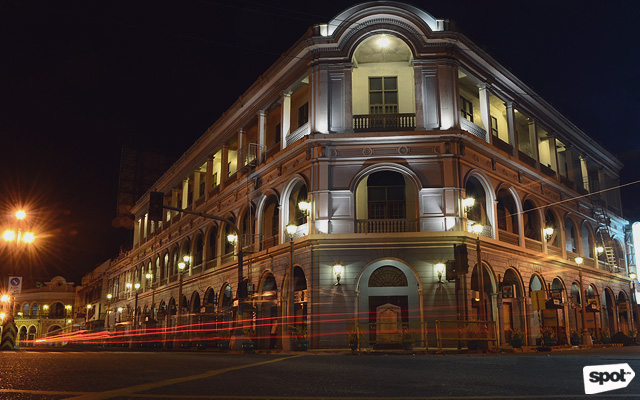 Calle Real
Now known as J.M. Basa Street, the downtown area's main road has rows of ilustrado houses, restored to bring back the area's glory days. Guests can explore some of the old buildings, marvel at the well-preserved structures, and savor traditional food. Try homegrown restaurant Roberto's, home of the best-tasting Queen Siopao. 
WHEN TO GO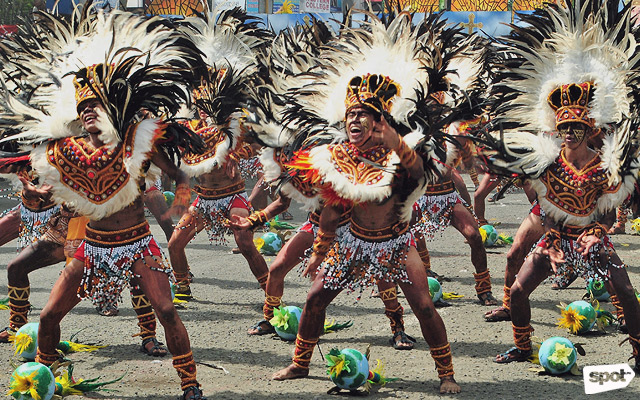 ADVERTISEMENT - CONTINUE READING BELOW
Dinagyang Festival
Every third Sunday of January in honor of the Sto. Niño, the Dinagyang Festival runs for more than a week with a range of entertainment, sports, cultural and special events such as street dancing, beauty pageants, and a fluvial procession.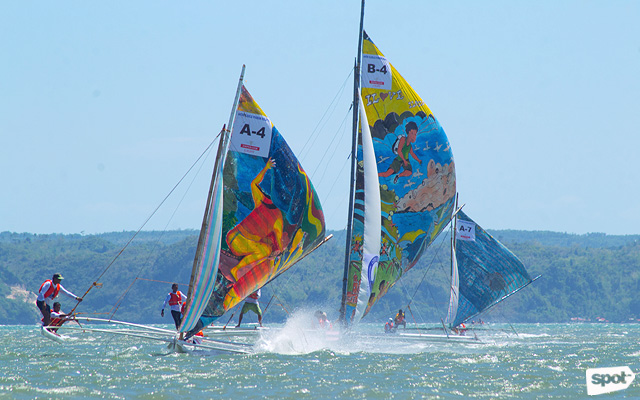 Paraw Regatta
A few days after Dinagyang, Ilonggos hold a race featuring the colorful native paraw sailboats in Guimaras Strait. There are also other games along Arevalo beach. 
WHERE TO STAY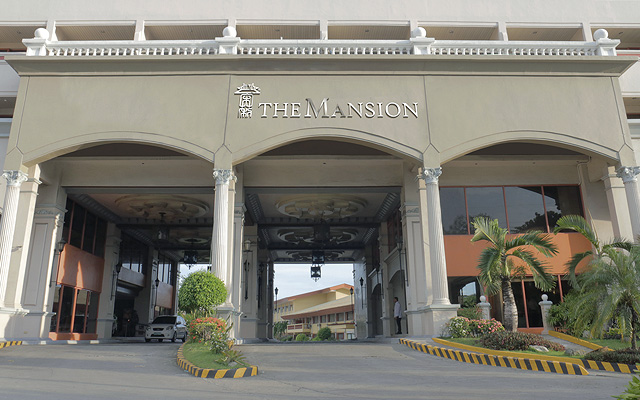 ADVERTISEMENT - CONTINUE READING BELOW
The Mansion
101 General Luna Street, Iloilo City
Contact: 584-4113
www.facebook.com/TheMansionIloilo
Rates start at P3,500 
A landmark hotel, The Mansion (formerly the Sarabia Manor Hotel) went through improvements to blend its rustic charm with the comforts of modern lodging. It takes pride in its spacious rooms with a view of the city below, sumptuous breakfast buffet, open spaces, and five dining outlets—The Lobby, The Pool Club, Freddie's Kitchen and Bar, Arirang Korean Restaurant, and Al Dente Ristorante Italiano.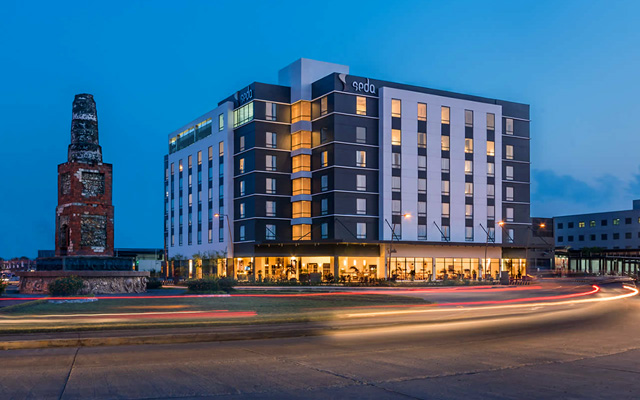 Seda Atria
San Rafael, Mandurriao, Iloilo City
Contact: (033) 506-8888
E-mail: ilo@sedahotels.com
www.sedahotels.com/atria
Rates start at P4,200 
Located at Atria Park District in the Iloilo Business Park, this modern hotel is a top choice for business and family trips. An added attraction outside the hotel is the 35-foot 1890s Pison Chimney Monument, a remnant of Iloilo's once-booming sugar industry.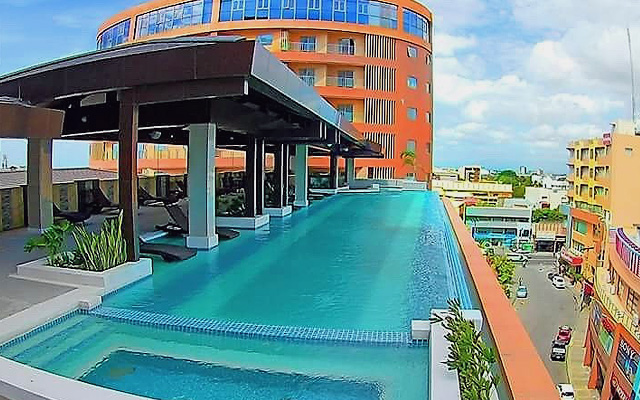 ADVERTISEMENT - CONTINUE READING BELOW
Grand Xing Imperial Hotel
Montinola corner Muelle Loney Streets, President Roxas, Iloilo City
Contact: (033) 337-0800
E-mail: fo_gxih@yahoo.com
www.facebook.com/GrandXingImperial
Rates start at P3,500 
One of the city's newest hotels, Grand Xing Imperial Hotel features grandiose rooms, an Oriental restaurant, a swimming pool, and a KTV bar. It also has a good view of Iloilo River.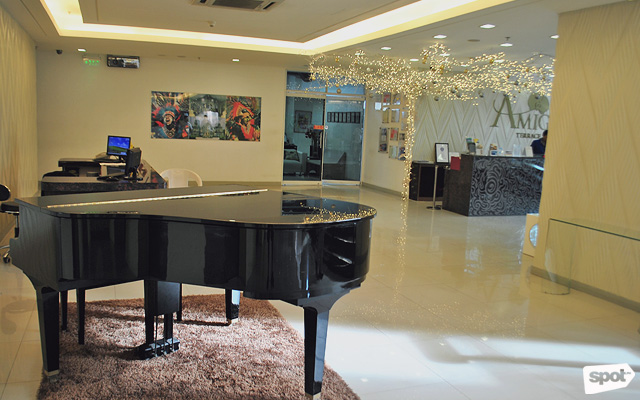 Amigo Terrace Hotel
Iznart corner Delgado Streets, Iloilo City
Contact: (033) 335-0908
E-mail: amigoterrace@yahoo.com
amigoterracehotel.com
Rates start at P4,000 
An old guard in the heart of the city, the Amigo Terrace Hotel was recently renovated to give it a chic look and feel. It is just a few paces away from Iloilo's homegrown shops and restaurants.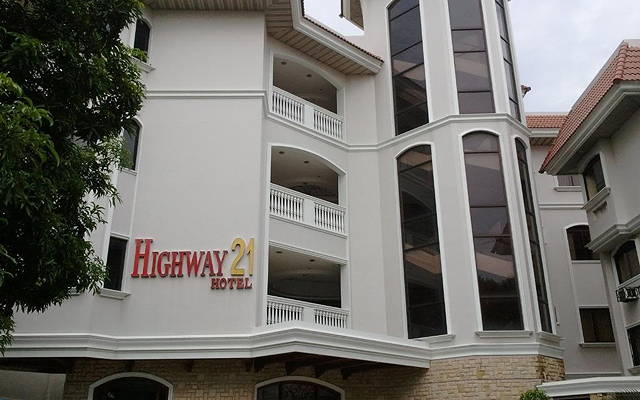 ADVERTISEMENT - CONTINUE READING BELOW
Highway 21
General Luna Street, Iloilo
Contact: (033) 335-1220
www.ann2.net/hotels/highway21
Rates start at P1,100
Highway 21 is a cozy budget hotel in a quiet location along Gen. Luna Street. Its new wing is designed in the mold of Iloilo Spanish houses with a spiral staircase.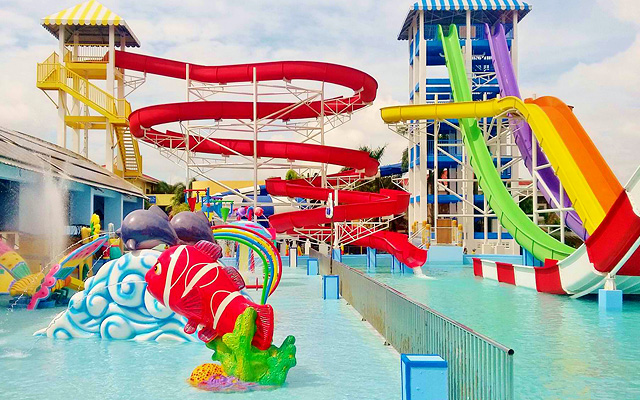 Waterworld Iloilo
Alta Tierra Village, Jaro, Iloilo City
Contact: (033) 329-2288
E-mail: waterworldiloilo@gmail.com
www.facebook.com/waterworldiloiloph
Rates start at P2,500
If you're with the family, this resort is for you. This two-hectare waterpark is powered by solar energy and features 17 slides, a 222-meter long lazy river, a play area for toddlers, and a number of family-oriented amenities. It has themed rooms—Safari, Pirate, Princess, and Fairies—that can fit four people. 
WHERE TO EAT
Iloilo is known for having one of the country's best regional cuisines so choosing where to eat is always tricky. Start with the local dishes such as batchoy, chicken inasal, binakol, pansit molo, and laswa. Dining hubs are all over the city, such as: Smallville, Plazuela, Atria Park District, Megamall Lifestyle Mall, Riverside Boardwalk, and Iznart Street downtown. 
ADVERTISEMENT - CONTINUE READING BELOW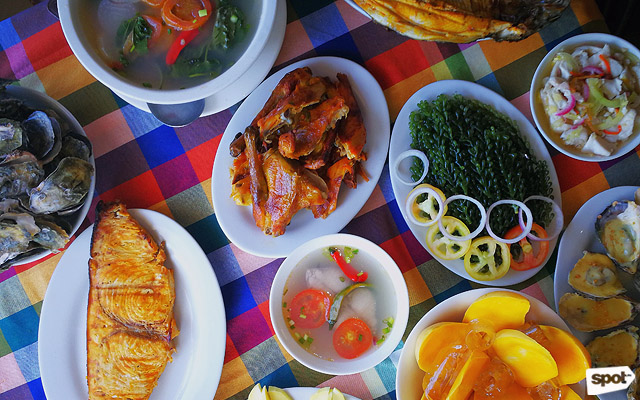 Tatoy's Manokan and Seafood
Valuarte-Calumpang-Villa-Oton Road, Sto. Niño Sur, Arevalo, Iloilo City
Contact: (033) 337-1360
E-mail: tatoysresort@yahoo.com
www.tatoysmanokan.com
Open daily from 7:30 a.m. to 9:30 p.m. 
Located in Arevalo, this is a heritage restaurant built in the 1970s as a humble nipa shack with three tables. It specializes in inasal (grilled chicken), seafood, and other Ilonggo dishes.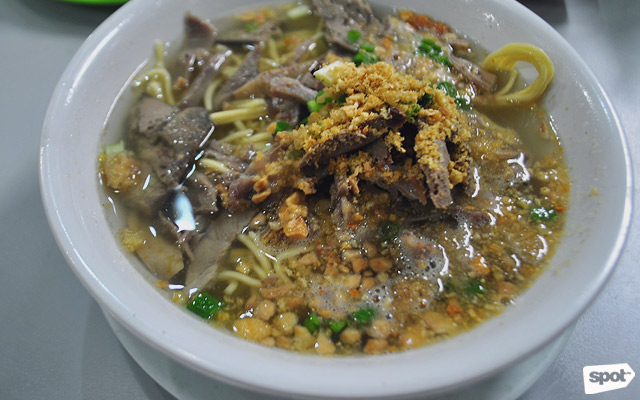 ADVERTISEMENT - CONTINUE READING BELOW
La Paz Market
18 Huervana Street, La Paz, Iloilo City 
This is the place for your fill of batchoy, Iloilo's signature noodle soup which has been passed down for generations.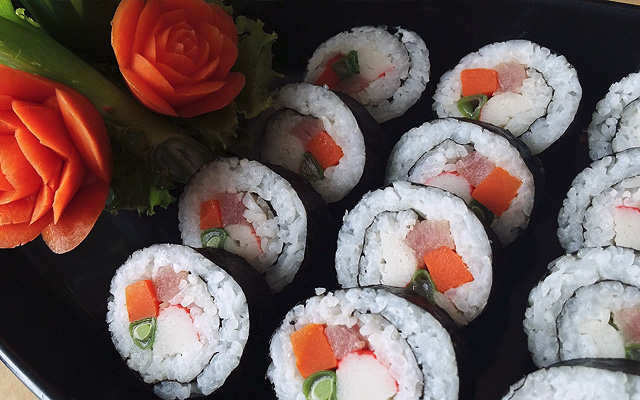 Emilion Specialty Restaurant
Rizal Street, Lapuz, Iloilo City
Contact: (033) 320-5252
Open daily from 11 a.m. to 2 p.m. and 6 p.m. to 10 p.m. 
Located at Grand Dame Hotel in La Paz, this buffet restaurant offers local and international dishes at a very reasonable price, such as Tamago Yaki, Buffalo Egg Roll, and Shrimp Fritters. It also has a branch along Gen. Luna Street with a soothing view of the Iloilo River.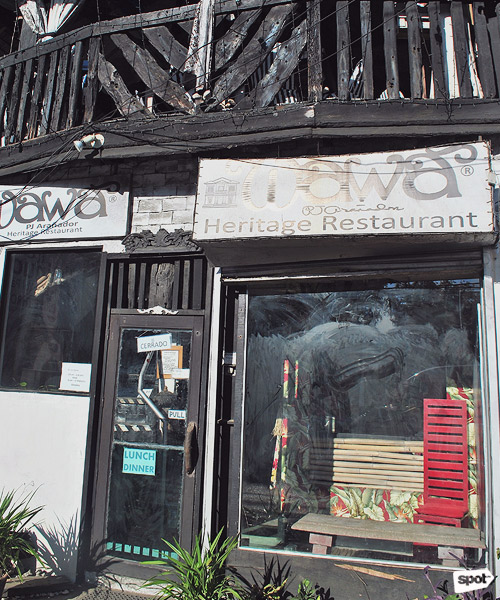 ADVERTISEMENT - CONTINUE READING BELOW
Wawa Heritage Restaurant
Calle Lopez Jaena, Jaro, Iloilo City
Contact: (033) 321-0315
E-mail: wawa_pjaranador@yahoo.com
www.facebook.com/Wawa-Heritage-Restaurant-501414256566767
Open daily from 11 a.m. to 1 p.m. and 5 p.m. to 12 a.m. 
Wawa Heritage Restaurant is an intimate art-gallery-themed dining place in Jaro owned by famed Ilonggo international lifestyle designer PJ Arañador.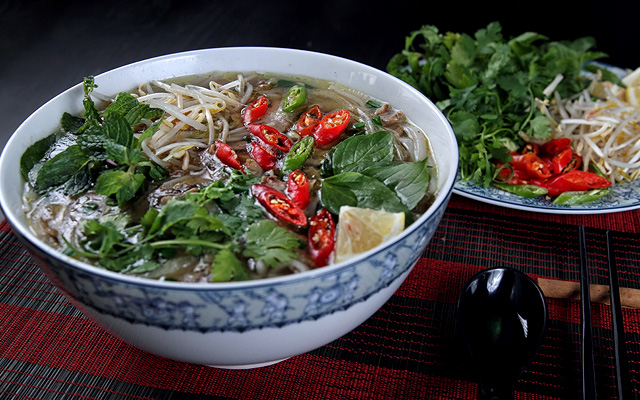 Troi Oi Vietnamese Streetfood
Riverside Boardwalk, Iloilo City
Contact: (033) 323-3169
E-mail: troioirestaurant@gmail.com
www.facebook.com/troioirestaurant
Open daily from 11 a.m. to 11 p.m. 
Troi Oi is a Vietnamese expression which is equivalent to "OMG!" in English. The restaurant's interiors are inspired by Hoi An, a city known for its lanterns. Listen to live music as you feast on traditional Vietnamese and Indochinese dishes. 
WHERE TO BUY PASALUBONG
Visit Biscocho Haus, with various branches across the city, for the trademark Ilonggo snacks—biscocho, butterscotch, and pinasugbo, to name a few. 
ADVERTISEMENT - CONTINUE READING BELOW
HOW TO GET THERE
Local airlines (Air Asia, Philippine Airlines, and Cebu Pacific) have daily flights from Manila to Iloilo. From the airport in Cabatuan town, you can take a taxi (P350) or a shuttle van (P75) to SM City in Mandurriao. Iloilo can also be reached via Cebu, Cagayan de Oro, and Davao through the same airlines.  
Load More Stories