The SPOT.ph Guide to Bacolod City
Including other must-sees in Negros Occidental.
(SPOT.ph) You might know that Negros Island is the Sugar Bowl of the Philippines, and that it's home to the rising city that is Bacolod. Known for its famous chicken inasal and homegrown pastry shops like Calea or Felicia's, there's more to the city than meets the eye (or maybe in this case, stomach).
Whether you're into food trips to leave you satisfied for days or are into discovering the hidden gems that lie around the country's cozy little nooks and crannies, we've got you covered. Here's a roundup of all the best things to do, see, and eat in the City of Smiles.
WHERE TO GO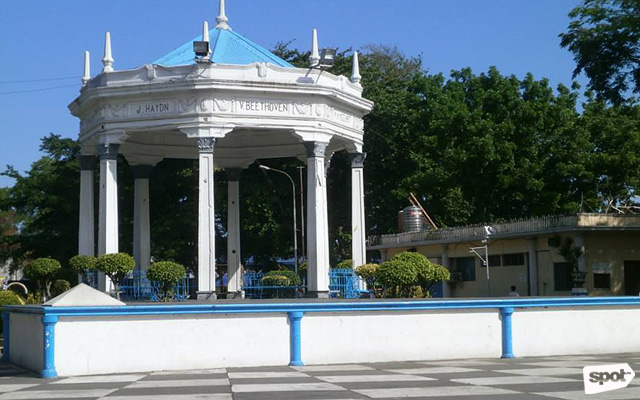 Public Plaza
Bacolod City, Negros Occidental
Located in the heart of Bacolod's downtown area is its public plaza. It's a wide, open square surrounded by towering trees, with a tall gazebo marking the center. There are a handful of fountains with interesting centerpieces all around the park—though they're notably devoid of any water, save for when it's Masskara season. The plaza is almost always alive with activity during the day, and if you're lucky, you might just catch a performance or two by some of its talented locals!
ADVERTISEMENT - CONTINUE READING BELOW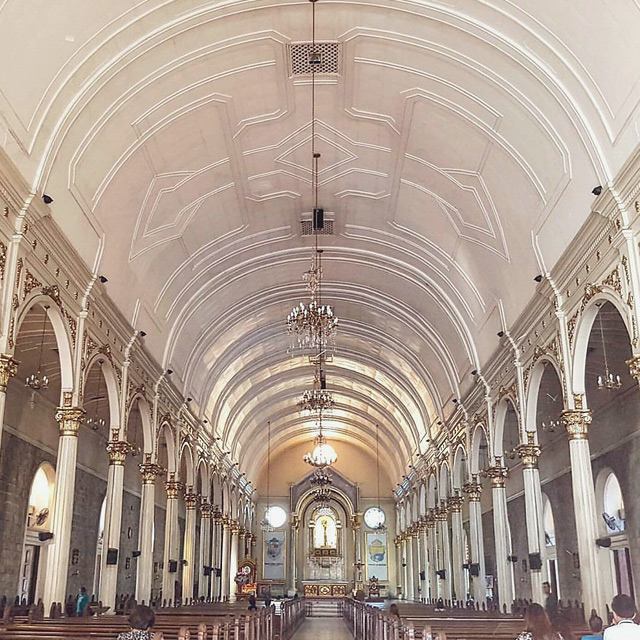 CONTINUE READING BELOW
Recommended Videos
San Sebastian Cathedral
Rizal Street, Bacolod City
Just a stone's throw away from the Bacolod Public Plaza is the San Sebastian Cathedral. In the late 19th Century, a young Spanish priest envisioned and would later begin the construction of this historic church. Today, it's the seat of the city's Roman Catholic religion. Like many preserved cathedrals from the Spanish period, this one boasts beautiful architecture and stunning interiors.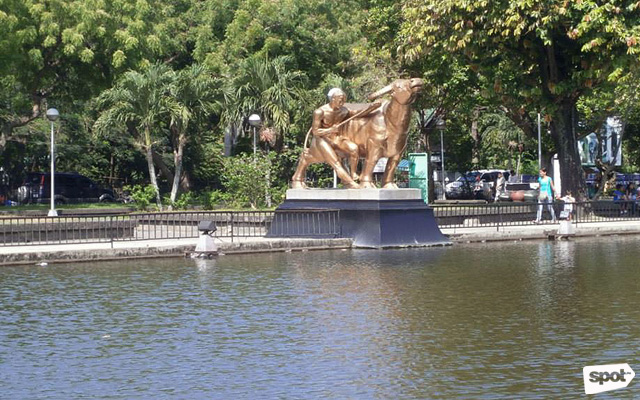 ADVERTISEMENT - CONTINUE READING BELOW
Capitol Park and Lagoon
Lacson Street, Bacolod City
Another provincial park you can visit while you're in the city is Bacolod's Capitol Park and Lagoon, or simply the Lagoon to locals. Other than two giant carabao statues around the park, there also lies a great manmade lake that sits in the middle of everything—complete with tilapia fish swimming around! You'll find a lot of locals busy with various activities here, from aerobics and dance practices, to picnics and team building exercises.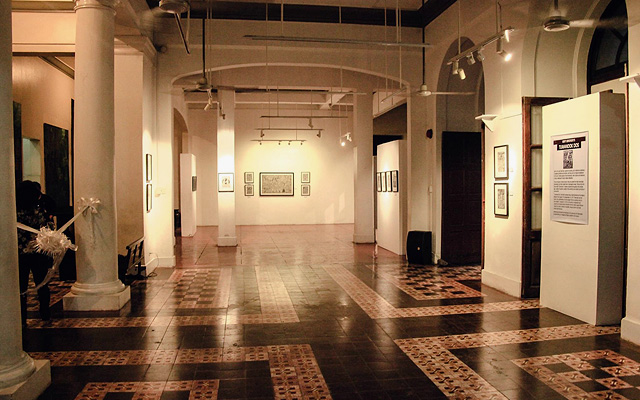 Negros Museum
Gatuslao Street, Bacolod City
When you want to get to know Negros a little more, take a quick morning tour around the Negros Museum. The exhibits and art all showcase the work of locals from all around the island, all of which are excellent examples of local culture and society. When you're done, don't miss out on grabbing a bite at the Museum Café, one of the must-try places for any foodie.
ADVERTISEMENT - CONTINUE READING BELOW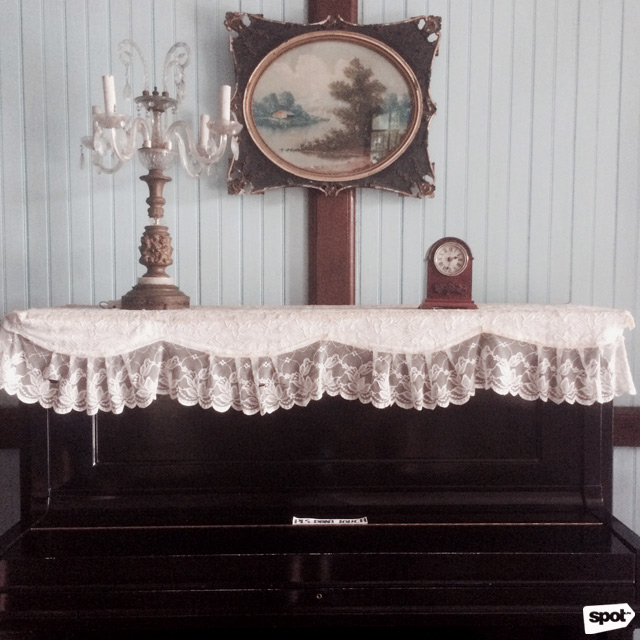 Balay Negrense
Silay City, Negros Occidental
Though beyond Bacolod City, Balay Negrense (Ilonggo for Negros House) is a must-visit if Spanish ancestral houses are your thing. It's just a few minutes away from the Bacolod-Silay airport. A tour guide would tell you about who owned the preserved home and how it got to its present state, then you're free to roam about and take photos. It's perfect for anyone who likes pairing a little bit of history with their vintage aesthetic.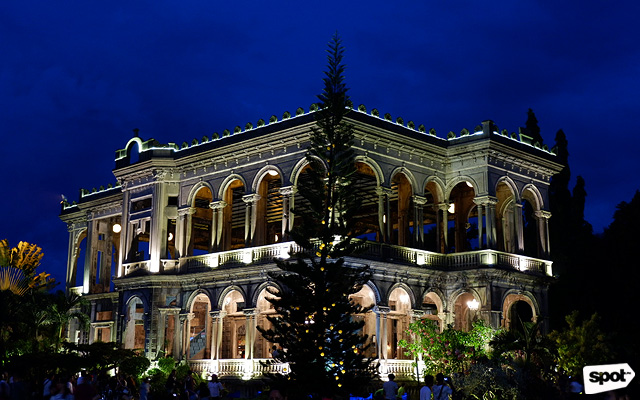 ADVERTISEMENT - CONTINUE READING BELOW
The Ruins
Talisay City, Negros Occidental
You may have already heard about The Ruins in Talisay, and we're not going to stop you from paying this historical landmark a visit next time you're in Negros. It's not so far from Bacolod, so you can easily squeeze it in your itinerary. You'll find a massive preserved skeleton of an ancestral home—one that was burned down during the time of the Japanese occupation in the Philippines. The place has since become a cultural attraction, and has a modestly-sized restaurant and café that makes it perfect for hanging out. Pro tip: Come visit a little before sunset so you can see the place transform at night!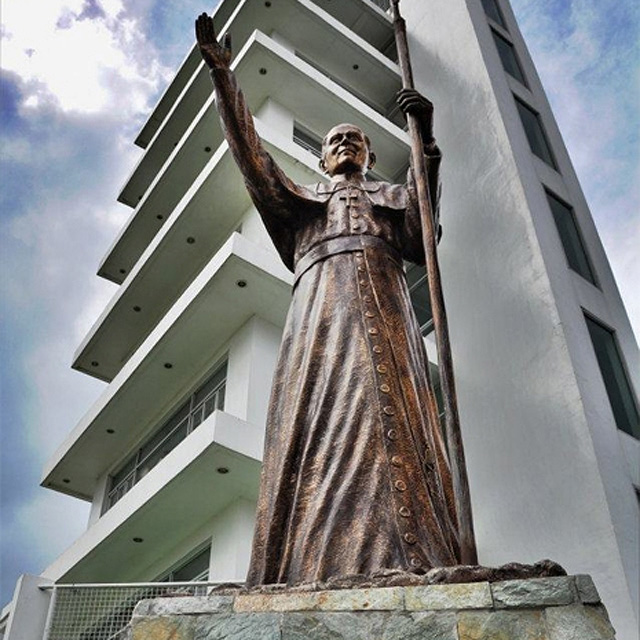 Pope John Paul II Tower
Reclamation Area, Bacolod City
A tribute to the late Pope John Paul II, this seven-storey tower stands in the middle of Bacolod City's Reclamation Area, near SM Bacolod. As an important historical landmark for the city, the tower commemorates the late Pope's visit to Bacolod in the '80s, and marks the site where he celebrated mass with nearly a million Filipinos. You'll find a tall statue of the Pope ready to greet you at the gate entrance. Inside is a museum holding all kinds of memorabilia featuring Pope John Paul II. Plus, you can head up the roof deck to take photos of awesome city views.
ADVERTISEMENT - CONTINUE READING BELOW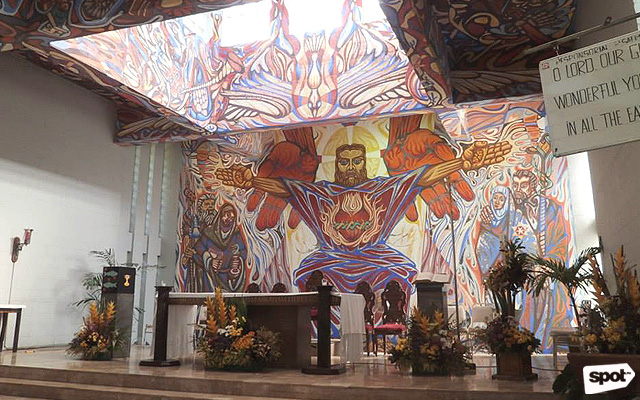 Church of the Angry Christ
Victorias Milling Company Compound, Victorias City, Negros Occidental
Just a little under an hour away from Bacolod is Victorias City, home to many of Negros's milling companies—and this church that was once surrounded by controversy. Though officially named St. Joseph the Worker Chapel, it got its more popular name from the modern mural of what seems like an angry Christ, hence the colloquial nickname. Take a look around to admire the unique "Philippinized" takes on some religious icons, like a statue of the Virgin Mary with brown skin or the colorful mosaic of Jesus' baptism in the church's baptismal room.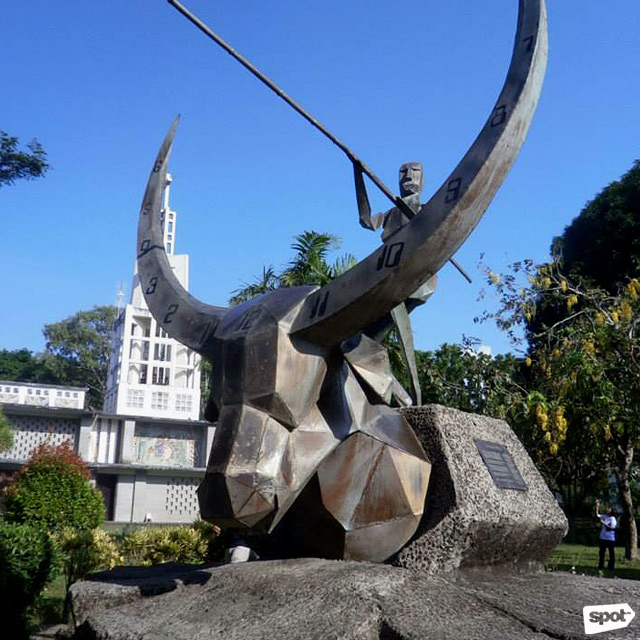 ADVERTISEMENT - CONTINUE READING BELOW
Giant Carabao Sundial
Victorias Milling Company Compound, Victorias City, Negros Occidental
Other than the Church of the Angry Christ, there's yet another interesting attraction for those who make the journey all the way to Victorias—the Giant Carabao Sundial. This huge copper piece was the brainchild of former Don Bosco Technical Institute students, who were challenged to create something that was not only artistic but also useful for the community. Shadows from the statue of a farmer holding a sugarcane stalk point down to the numbers inscribed on a towering carabao's horns, telling you the time while the sun's out. Be sure to visit on a sunny day!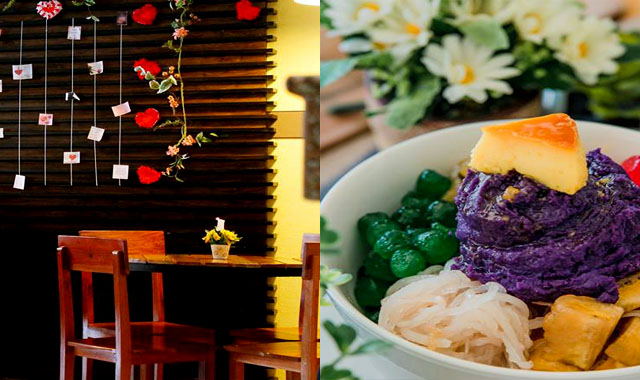 Roli's Café
Roli's Arcade Building, La Salle Avenue, Bacolod City
Contact: (034) 432-2663
Open daily from 7 a.m. to 10 p.m.
Cap off your experience of Bacolod City by having your fill of some homegrown snacks courtesy of Roli's Café. Their menu is both charmingly simple but still delightfully good, so it's no wonder it has stood the test of time in the Bacolod food scene. The bakeshop also has some treats you can pair with your meals or take home for pasalubong.
ADVERTISEMENT - CONTINUE READING BELOW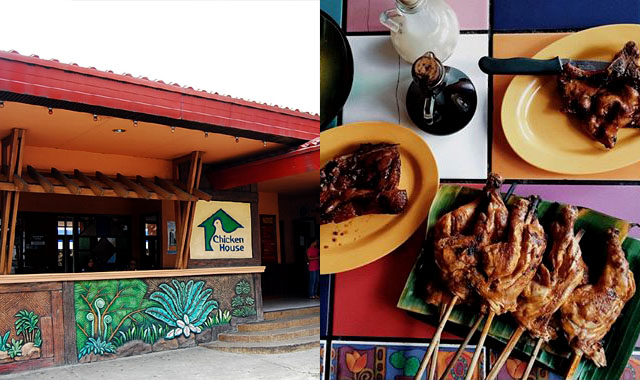 Chicken House
Lacson Street and 24th Street, Bacolod City
Contact: (034) 434-9405
Open daily from 11 a.m. to 2 p.m. and 4 p.m. to 11 p.m.
Your Bacolod trip would not be complete if you leave without having a taste of their chicken inasal. Drop by and see what all the hype has always been about. We promise you'll see it just from the smell of things when you walk in. Sample all their different grilled meats, and don't forget to keep that garlic rice coming! Pro tip: You can take home some of their uncooked inasal with you. Just call in with your order and let them know the day and time you're coming to pick them up!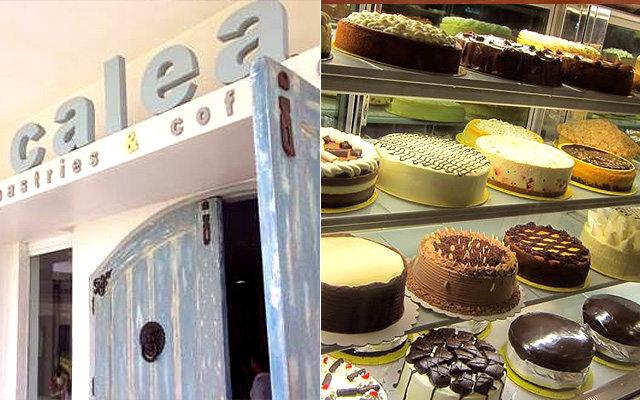 ADVERTISEMENT - CONTINUE READING BELOW
Calea
Lacson Street corner 14th Street, Bacolod City
Contact: (034) 441-3835
Open daily from 10 a.m. to 10 p.m. (Monday to Friday); and 10 a.m. to 12 a.m. (Saturday to Sunday)
End any meal on a sweet note by dropping by Calea. With all kinds of cakes and desserts you can order, it's going to be hard not to keep coming back. Take home a box or two with you when you come home, and give them to friends (or, you know, keep them for yourself—that's what we'd do!)
WHERE TO STAY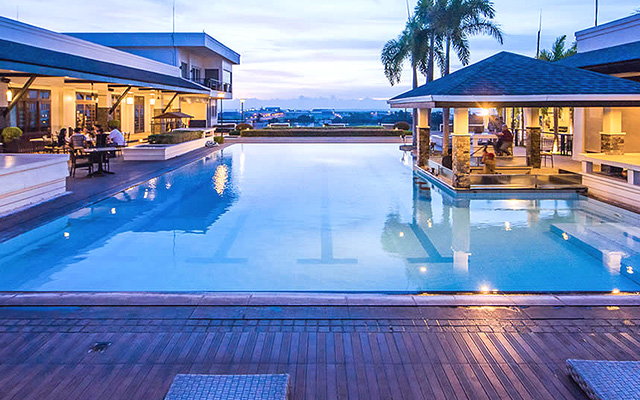 L'Fisher Hotel
14 Lacson Street, Bacolod City
Contact: (034) 433-3731
Email: sales@lfisherhotelbacolod.com
www.lfisherhotelbacolod.com
Rates start at P2,600
Located right at the heart of Lacson Street where most of the local food scene as well as shopping malls lie, L'Fisher is the perfect premier hotel for travelers who want the city right within reach. With spacious rooms and premium amenities, you'll feel right at home. Lacson Street is also one of the main major venues for the annual Masskara Festival, so if you come just in time, you'll be at the heart of the party.
ADVERTISEMENT - CONTINUE READING BELOW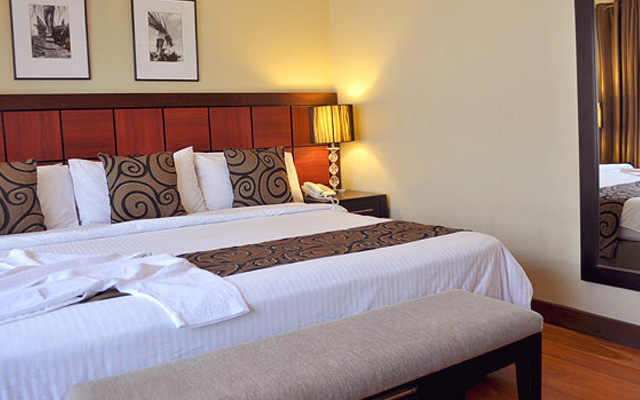 Sugarland
Araneta Street, Singcang, Bacolod City
Contact: (034) 435-2691 to 99
Email: rooms@sugarlandhotel.com; sales@sugarlandhotel.com
sugarlandhotel.com
Rates start at P2,200
Sugarland Hotel is known not just for its great accommodation but also for its hacienda-themed interiors. The hotel tries to marry a vintage, nostalgic feel with a modern look and amenities. There's great service here, paired up with some signature dishes for when you want to dine inside—and the peace and quiet of the place is top notch!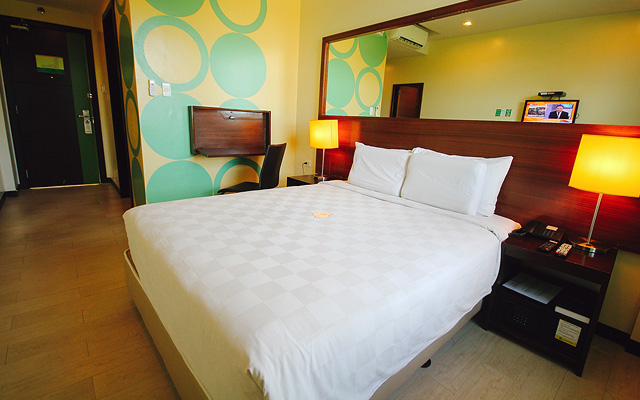 ADVERTISEMENT - CONTINUE READING BELOW
Go Hotels
Lacson Street, Mandalagan, Bacolod City
Contact: (034) 441-0506; (034) 441-0774
www.gohotels.ph
Rates start at P1,100
For anyone looking for more budget-friendly options that are still worth your money, why don't you book at Go Hotels? The hotel chain has a branch at the heart of Bacolod's tourist spots, near malls and restaurants. If you plan to be out exploring the city all day, then this hotel meets all your lodging needs at a more affordable price.
WHERE TO BUY PASALUBONG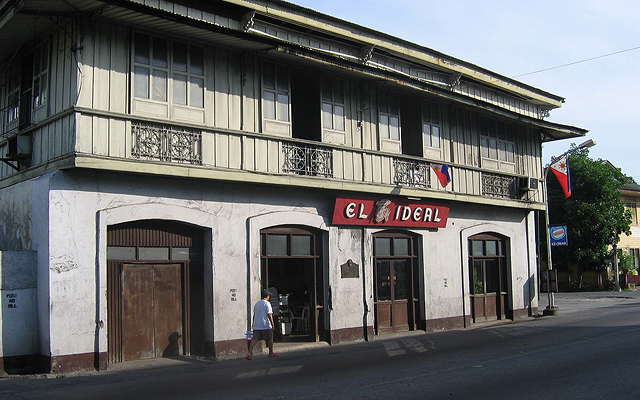 El Ideal
118 Rizal Street, Silay City
Contact: (034) 495-4430
E-mail: elidealbakery@yahoo.com
Open daily from 6:30 a.m. to 6 p.m.
Once you've visited Bacolod, be sure to take a piece of the city with you by loading up on pasalubong for family and friends. El Ideal can help you do just that. They have all kinds of Negros staples like piaya and galletas. But for something truly reminiscent of the Sugar Bowl of the Philippines, take home some of their signature Guapple Pie—a delectable pie with the delightful center made from an apple-like guava variant called the guapple.
ADVERTISEMENT - CONTINUE READING BELOW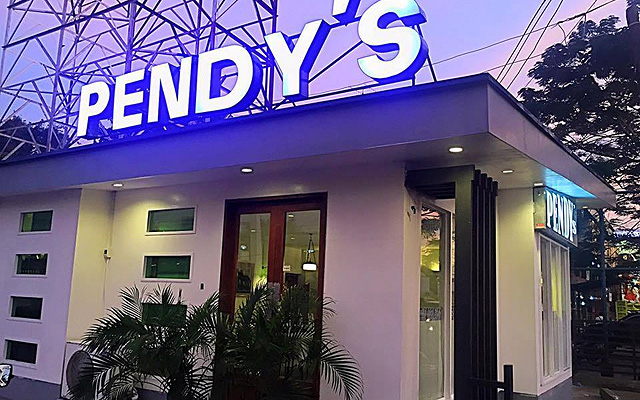 Pendy's
Lacson Street corner 25th Street, Bacolod City
Contact: (034) 434-0269
Open daily from 7:30 a.m. to 8 p.m.
You can't help but love Pendy's for two things. First, when you realize it stocks up on pasalubong items from popular places in Bacolod—like Virgie's, known for its mango tarts and caramel tarts, and Bailon's, famous for its piaya and empanada. And second, it also has its own yummy surprises waiting for you. Take their specially-made napoleones, for example, or even their Half-Moon cakes, a box of light and super fluffy custard-topped cakes perfect for sharing.
WHEN TO GO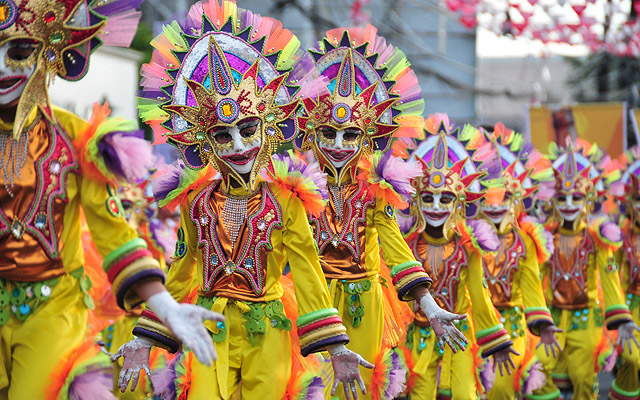 ADVERTISEMENT - CONTINUE READING BELOW
Masskara Festival
There ain't no party like an Ilonggo party, so one of the best times to see the city completely alive is during Masskara Festival. It's held in the third week of October every year, closest to the city's charter day. Grab some drinks, watch cool live performances, and dance the night away—all in one street. The city gets pretty packed during Masskara season though, so book all your tickets and reservations early!
HOW TO GET THERE
Bacolod is about an hour away from Manila by air. The Bacolod-Silay Airport is located on the outskirts of Silay, less than an hour's drive from Bacolod, so you'll need to take a taxi or book a Grab to the city proper.
Share this story with your friends!
---
Help us make Spot.ph better!
Take the short survey
Load More Stories