The SPOT.ph Guide to Baler
It's more than just sand and surf!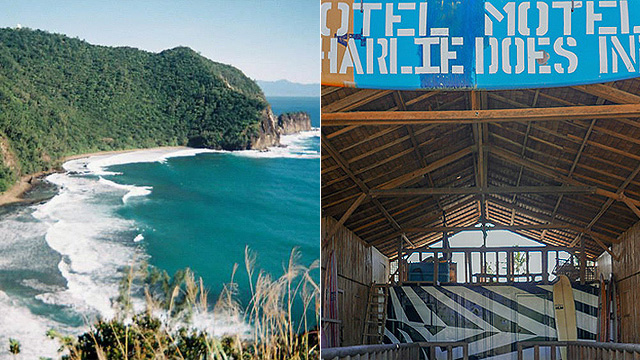 (SPOT.ph) Historic Baler is the capital and oldest municipality of Aurora Province. It is also the most progressive and populous but smallest in terms of land area. Their beaches are perfect for surfing and the natural wonders and cultural landmarks would make anyone want to stay longer than a weekend.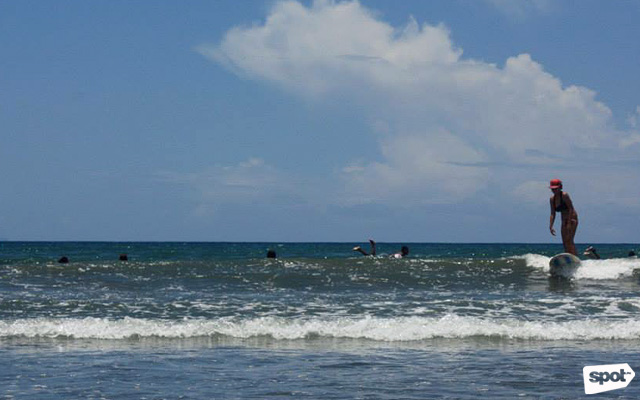 For surfers, the best time to go is from November to February so you can catch good waves at Sabang Beach or join the Aurora Day celebration, which happens every February. For the adventurous, it's best to travel between May and June so you can take cultural tours, or try snorkeling, windsurfing, and diving.
Planning a trip to Baler? This guide can help you on your upcoming visit:
WHERE TO GO
You can check out the different sites within and outside Baler in just one day. Hire a tricycle to take you around the whole day for P800, or half a day for P500 for a maximum of three persons.
ADVERTISEMENT - CONTINUE READING BELOW
Natural Wonders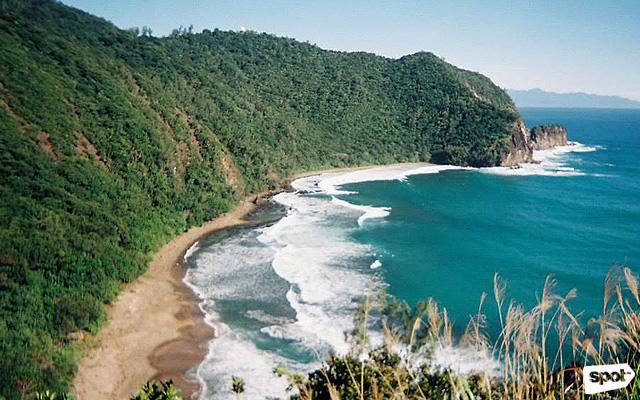 CONTINUE READING BELOW
Recommended Videos
Dicasalarin Cove
Baler, Aurora
Fees: P300 for walk-in, P150 for Costa Pacifica guests
Open daily from 8 a.m. to 5 p.m.
This secret cove is a 45-minute drive from Sabang Beach. It is famous for its white-sand beach, 360-degree views of the surf town, and the modern Baler Lighthouse. We recommend visiting after lunch so you can have a picnic by the beach with friends or family, or just enjoy the serenity. Pass by the PAGASA Baler Radar Station if you have time!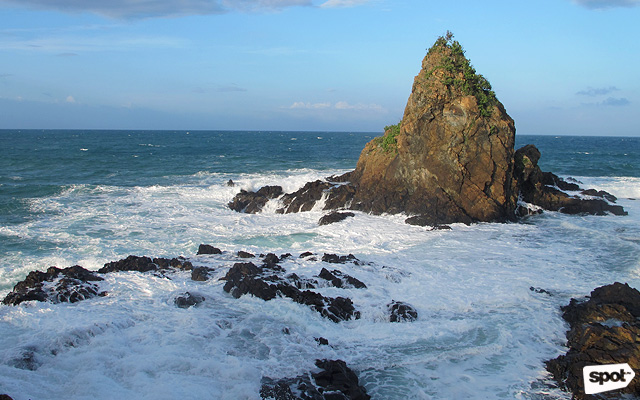 ADVERTISEMENT - CONTINUE READING BELOW
Diguisit Falls and Beach
Zabali, Baler
Diguisit Beach stretches to about a kilometer in length. There you'll find barricades of corals forming a protective reef to prevent the strong waves of the Pacific from smashing onto the shore. The rock formations are a bit tricky to climb, so be extra careful when you go there. You can also check out Diguisit Falls nearby.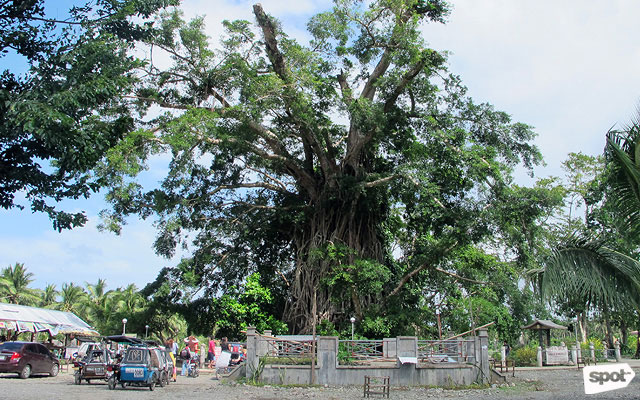 Balete Tree
Maria Aurora, Aurora
Fee: P10/person
This park features a 600-year old Balete tree that's been designated as the official "Millennium Tree" of the Philippines; it's also the biggest in Asia, with a 60-meter crown diameter. Because of its age, the tree's thick roots have broken through the ground, creating cave-like sections under its trunk. Locals promise that it's not haunted so go ahead and take photos!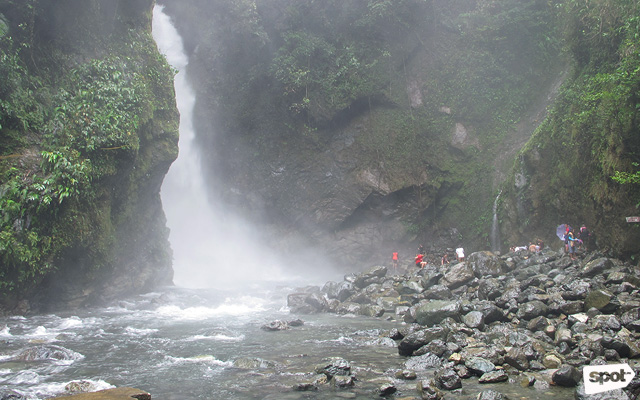 ADVERTISEMENT - CONTINUE READING BELOW
Ditumabo Mother Falls
Barangay Ditumabo, San Luis, Aurora
Fees: P30/person (plus guide fee of P200/10 persons)
To get to the famous Mother Falls, you have to travel a few kilometers, including traversing a river and hiking steep mountain trails. It's worth it, though, because you're sure to enjoy the crystal-clear water that flows endlessly between rocks and boulders at the 140-foot waterfall.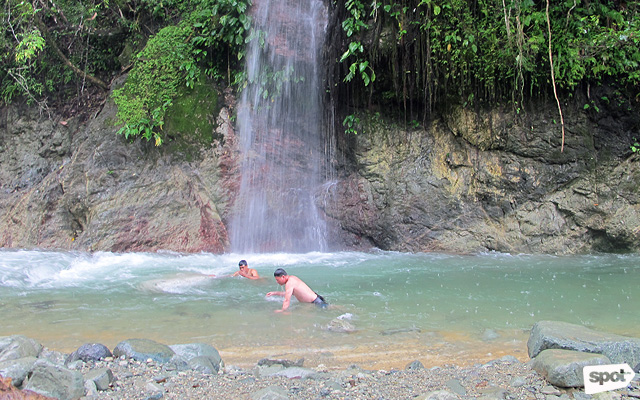 Caunayan Falls
Barangay Pimentel, San Luis, Aurora
Fees: P10/child, P20/adult (plus cottage fee of P100)
Caunayan is another popular waterfall in the town of San Luis. The falls drop from a cliff, flowing into a crystal-clear stream. Tempted to take a dip? Don't worry—the temperature's pretty mild. Best part? No need to trek!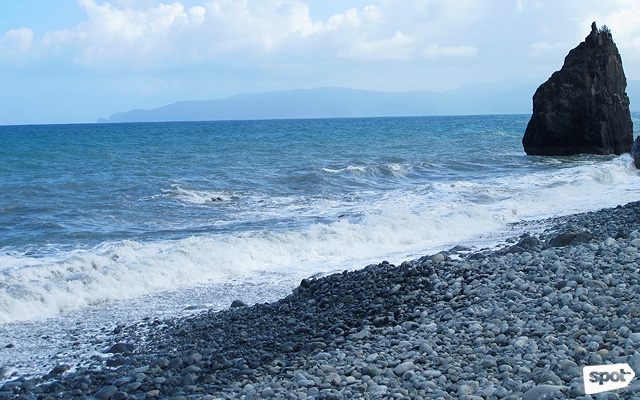 ADVERTISEMENT - CONTINUE READING BELOW
Ampere Beach
Dipaculao, Aurora
An hour away from Baler, Ampere Beach is covered with smooth rocks because of the strong waves in the area. Though it's not the best location to go for a swim, it's perfect for enjoying the soothing sounds of the sea. Residents flock to Okotan Cave, which is believed to forecast the weather through the intensity of Pacific waves crashing against the cave.
Cultural Landmarks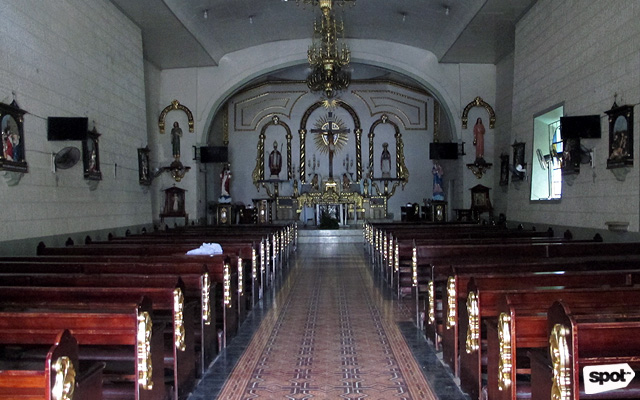 San Luis Obispo de Tolosa Church / Church of Baler
San Luis Street, Barangay Buhangin, Baler
San Luis Obispo de Tolosa Church, site of the famous and historic Siege of Baler in 1898, was the Spanish army's last pocket of resistance before they surrendered to American Troops. The Church of Baler was declared as a historic landmark in 2000.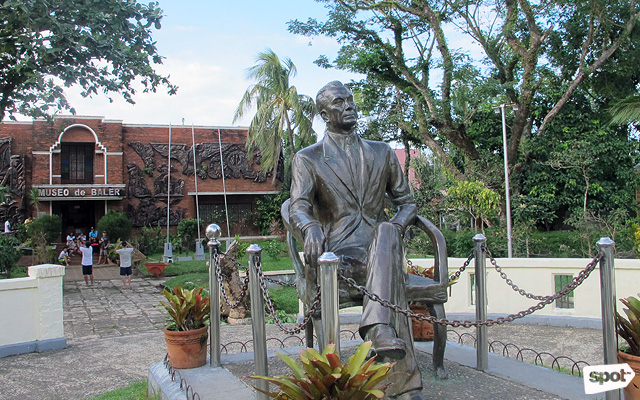 ADVERTISEMENT - CONTINUE READING BELOW
Museo De Baler
Quezon Street, Poblacion, Baler
Fee: P30
Open daily from 8 a.m. to 5 p.m.
Inside this simple, two-storey museum, you can relive the history of Baler through photos from the Spanish period. Learn more about the early communities in Aurora, as well as its history and culture through the artworks, artifacts, and memorabilia on display. Just across the street is a replica of Doña Aurora Quezon's House, which is open to the public.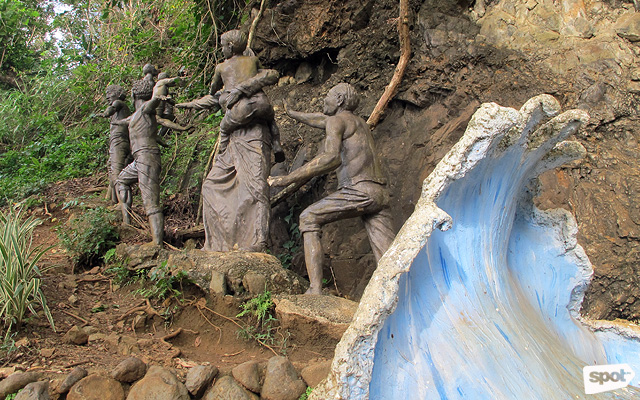 Ermita Hill
Zabali, Baler
The trek to Ermita Hill is short but steep so make sure to stretch your muscles and warm up before you get there. This shrub-covered area is an excellent spot for a picnic and a breathtaking view of the town of Baler, Sabang Beach, Cemento Beach, and Dimadimalangat Islet. You will also find the Tromba Marina sculpture and the remains of a bell tower. The sculpture shows the families who escaped to survive a tsunami in 1735 while the unrecognizable bell tower was used to warn people of raiding pirates.
ADVERTISEMENT - CONTINUE READING BELOW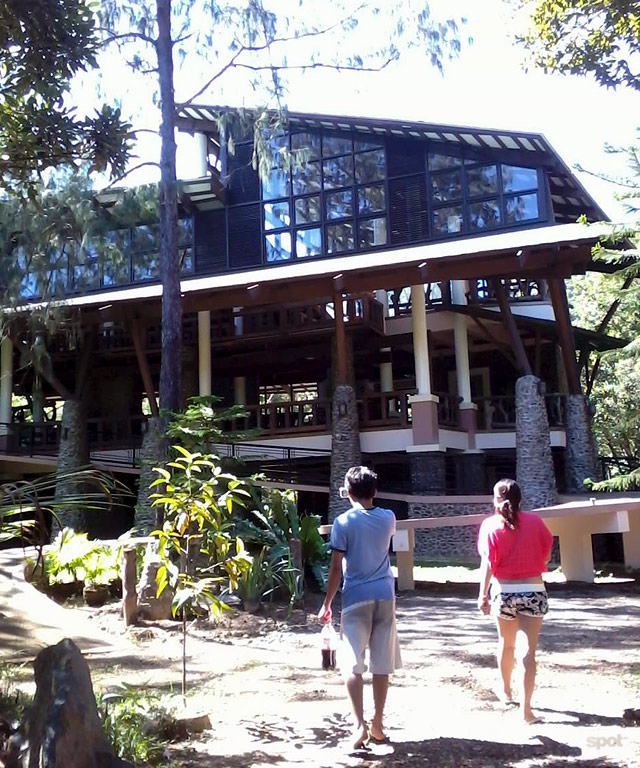 Artist Village
Dicasalarin Cove, Baler
The village is intended to be a communal space for developing local artists who want to gather to learn and collaborate or for Filipinos to simply find solitude away from the noisy city crowd.
WHERE TO EAT
Apart from trying the Suman De Baler which goes perfectly with their local coco jam, Nanay Pacing's Peanut Butter, or any carinderia around Baler, you can also try these places: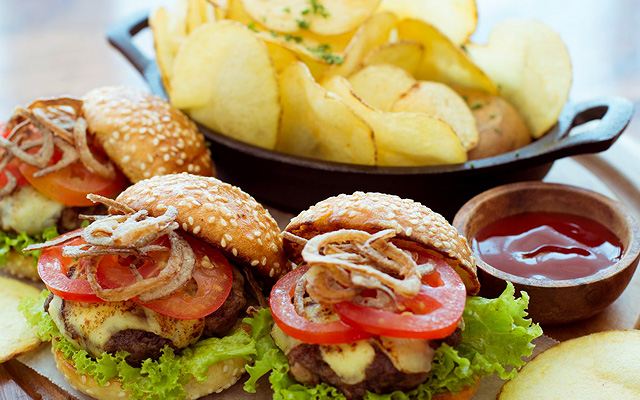 ADVERTISEMENT - CONTINUE READING BELOW
Kubli Bistro
Poblacion, Baler
Contact: 0908-576-3505
www.facebook.com/kublibistro
Open daily from 11 a.m. to 12 a.m.
Kubli is a newly opened bistro in Baler where you can enjoy pizza, chicken wings, tacos, and cold beer. It's a great spot for a night of music and feasting on Lechon Al Alegre con Tokwa, Spicy Buffalo Wings, and Pugita Guisado.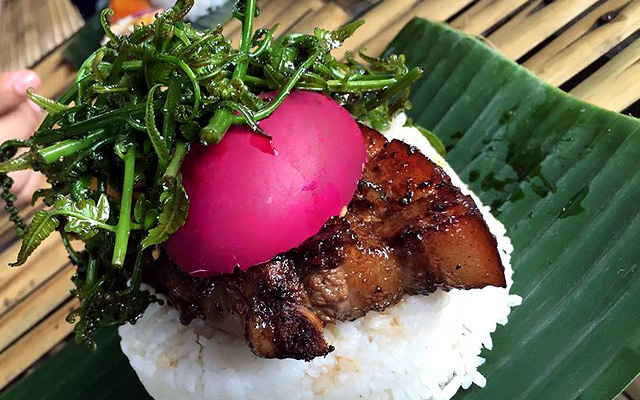 Kusina Luntian
Dela Torre Street, Barangay Sabang, Baler
www.facebook.com/kusina.luntian
Open daily from 10 a.m. to 10 p.m.
Bring your best buds to this simple nipa hut restaurant for a boodle fight—it's best to eat with your bare hands if meals are served on banana leaves, right? If you're looking for Filipino food, try their Dinangdang na Hita ng Manok, Wapang Wapang na Liempo, and the refreshing Pako Salad.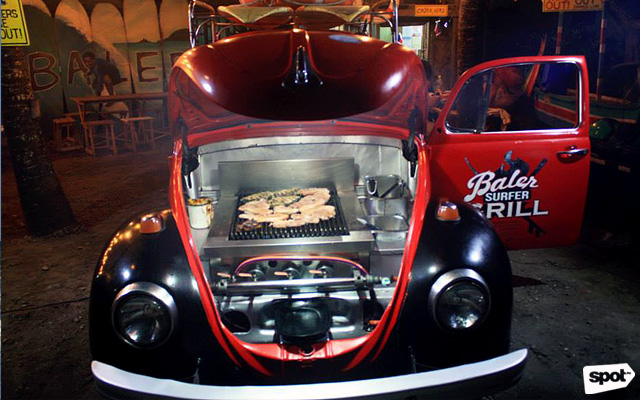 ADVERTISEMENT - CONTINUE READING BELOW
Baler Surfer Grill
Buton Street, Baler
Contact: 0927-272-7813
E-mail: balersurfergrill@gmail.com
www.balersurfergrill.com
Open 24 hours
Baler Surfer Grill is famous for their Bulalo Barbeque, Special Pork Belly Barbeque, Grilled Fresh Fish, and their Homemade Iced Tea with kidya (local term for calamansi) mixed with fresh fruits. Did we mention that their iron griller is set up in the engine compartment of a vintage Volkswagen Beetle that still works?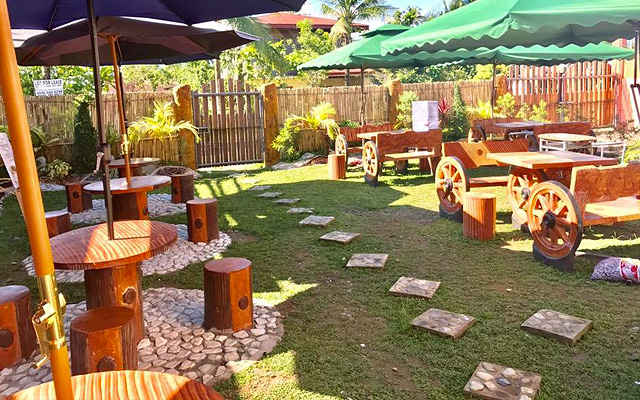 Kalle Café
Kabiran Street, Barangay Suklayin, Baler
Contact: 0999-417-1730
www.facebook.com/kallecafe
Open daily from 10 a.m. to 10 p.m.
This café offers a picnic-style vibe. You can play board games while you wait for your healthy plates. Order their Tuna Panini and Almond & Walnut Greens and pair it with their coffee or fresh juice!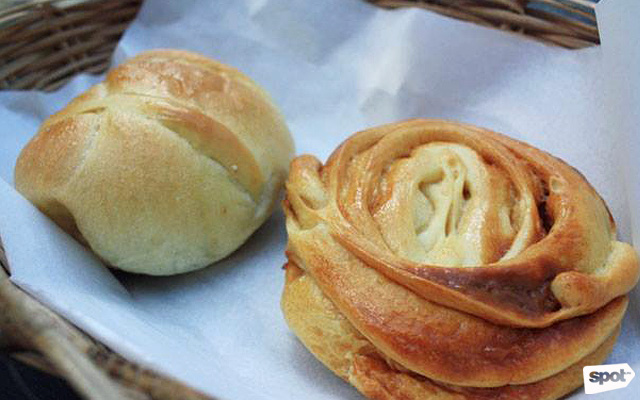 ADVERTISEMENT - CONTINUE READING BELOW
Dialyn's Bakeshop
Buton Street, Sitio Labasin, Baler
Contact: 0948-264-7358
Open daily from 4 a.m. to 8 p.m.
If you're looking for snacks or sweets, go to this famed Baler bakeshop. This go-to panaderya draws long lines for its pandesal, kiwi cupcakes, yema swirl, and its own version of Brazo de Mercedes. It only has few tables but you can take home your purchases—or give them to friends as pasalubong.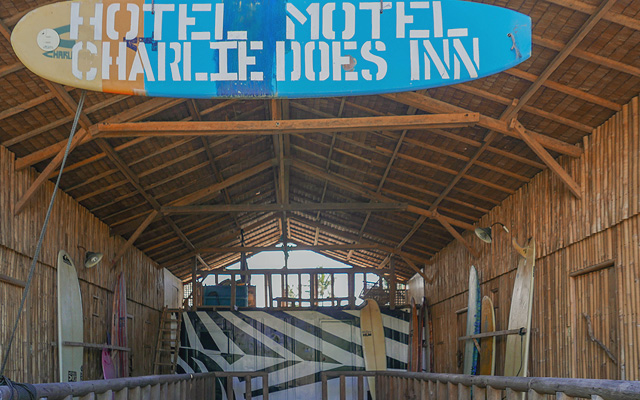 Charlie Does Inn
Buton Street, Baler
Contact: 0939-830-1913
E-mail: escape@charliedoes.com
www.facebook.com/Charlie.Does
Rate starts at P800
Charlie Does Inn's ultra-laid-back, repurposed container vans offer basic amenities at an affordable price. You won't have access to WiFi in your room and there's no air-conditioning, which means that you have more time to mingle with other guests in their communal area, feel the ocean breeze, or enjoy vegan food options at their café. It's perfect for solo travelers and surfers.
ADVERTISEMENT - CONTINUE READING BELOW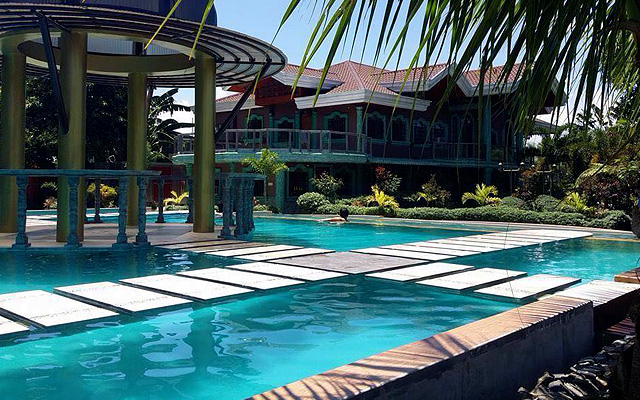 Luxus Residencia de Baler
Burgos Extension, Barangay Suklayin, Baler
Contact: 0947-594-1911
E-mail: luxusresidenciadebaler@gmail.com
www.facebook.com/luxusresidenciadebaler
Rates start at P3,800
The villa has a multi-section swimming pool, cozy suites, and relaxing garden landscapes. The rooms will remind you of home but will still give you that provincial feel that you're looking for. Luxus Residencia is recommended for a family of travelers.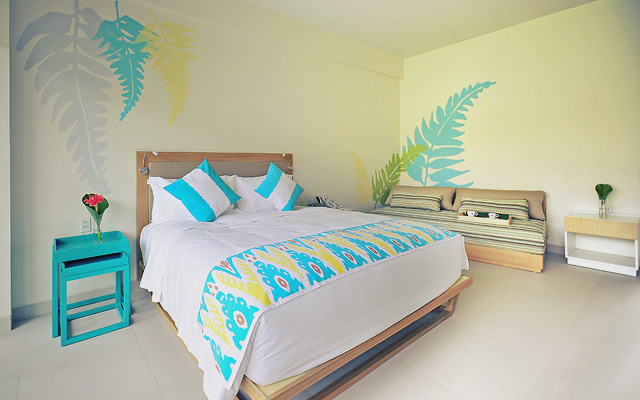 ADVERTISEMENT - CONTINUE READING BELOW
Costa Pacifica
Buton Street, Sitio Labasin, Barangay Sabang, Baler
Contact: 519-4249
E-mail: inquiry@costapacificabaler.com
www.costapacificabaler.com
Rates start at P7,500
Costa Pacifica offers premium accommodations, an outdoor pool, and good food at their hotel restaurant. You can also plan your activities with them or they can arrange a tour for your group.
HOW TO GET THERE
There are a few options to choose from:
Genesis Bus (Cubao)
Genesis Bus has air-conditioned buses with daily, hourly trips from 3 a.m. to 7:30 a.m. Bus fare is at P550 per person.
Joy Bus (Cubao)
Joy Bus' premium rides feature plush seats as well as pillows, blankets, and snacks for passengers. There are restrooms onboard, as well as a bus stewardess. All that comfort for P750 per person.
You can also take a Victory Liner or Baliwag bus to Cabanatuan, and take a connecting bus going to Baler.
Share this story with your friends!
---
Help us make Spot.ph better!
Take the short survey
Load More Stories