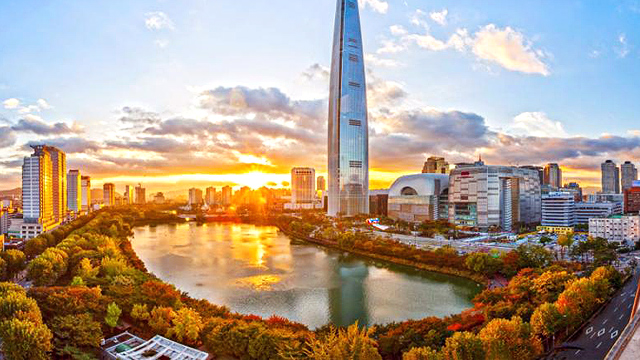 (SPOT.ph) Cultural sites and natural wonders abound in South Korea. Thanks to its relatively close distance (only 2,462 kilometers away from Manila) and short travel time (four hours by plane), you can take a trip to this dynamic destination anytime you feel like it. Whether you're a hardcore beauty junkie or a loyal K-Pop fan, achieve the lifestyle of a Korean yeoja (woman) by planning a visit to these popular pampering spots, shopping sites, and tourist attractions in Seoul. Schedule an all-girls weekend trip with your squad for what will surely be hailed as the "best vacay ever!"
ADVERTISEMENT - CONTINUE READING BELOW
WHERE TO GO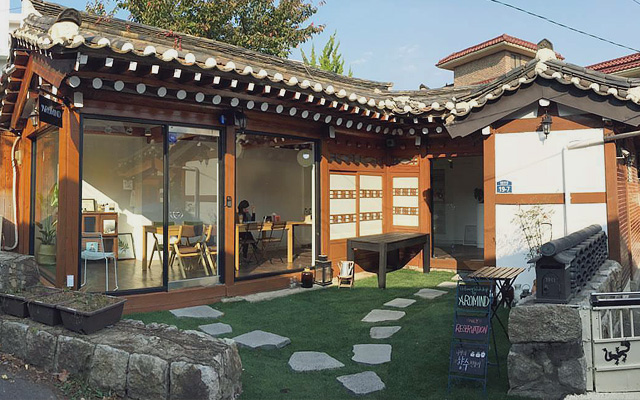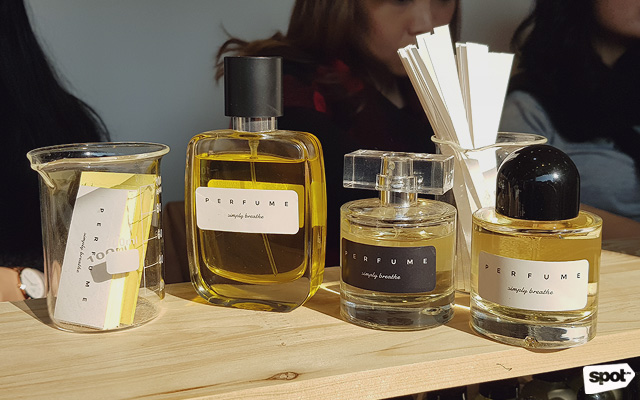 Aromind
Bukchon Road, Jongno-gu, Seoul
Contact: (822) 747-7008
E-mail: aromind@aromind.co.kr
www.aromind.co.kr
Fee: 60,000 Won/person
A portmanteau of the words aroma and mind, perfumer Hyunmi Choi coined the term Aromind after realizing that a good scent influences a person's disposition. Choi hosts private, two-hour perfumery workshops inside a traditional Korean house in lovely Bukchon Hanok Village. Students are tasked to smell 30 intriguing scents ranging from floral to fruity and list down their favorites. After testing a combination of top, middle, and base notes, a sample 12ml perfume bottle is made by carefully dropping the appropriate drops of oil into a vial. After mixing and taking a whiff of the aroma, students can concoct their final perfume and customize their packaging from bottle design down to the sticker label.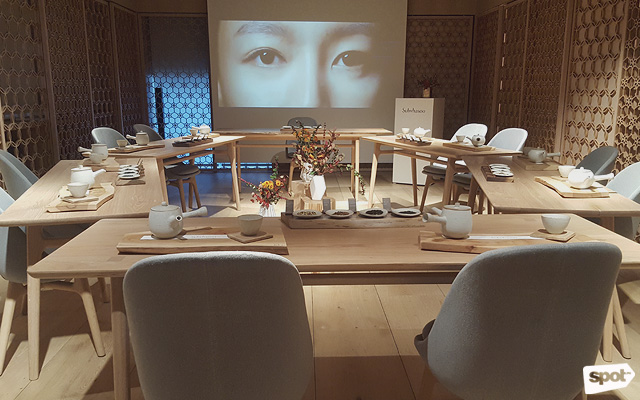 ADVERTISEMENT - CONTINUE READING BELOW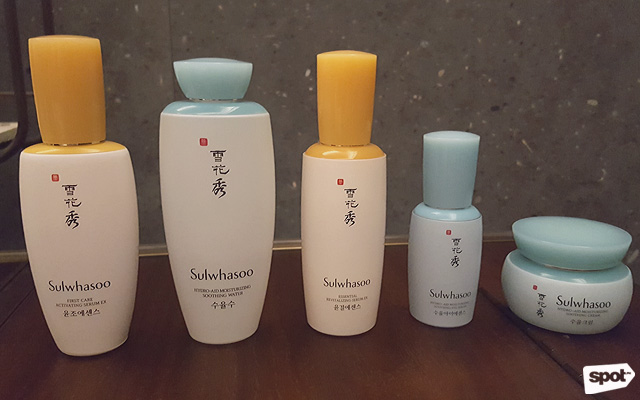 Sulwhasoo Flagship Store
18 Dosan-daero 45-gil, Gangnam-gu, Seoul
Contact: (822) 541-9270
E-mail: customer@amorepacific.com
www.sulwhasoo.com/int/en
Fee: Starts at 150,000 Won for facial treatments and 170,000 Won for body treatments
The Gangnam district gained worldwide popularity due to PSY's catchy song "Gangnam Style," but among locals, it is known for its expensive homes. Some of the biggest celebrities and most affluent people reside in the area, so it's no surprise high-end Korean skincare line Sulwhasoo opened its flagship store here. Inspired by a lantern which lights the way, the five-storey golden structure contains a boutique that carries all 49 products and flagship store exclusives, two spas, and a stunning rooftop that overlooks Dosan Park.
ADVERTISEMENT - CONTINUE READING BELOW
Through a meticulous scientific process, Sulwhasoo uses ginseng and other traditional Asian medicinal herbs to help the skin achieve balance inside and out. Before a facial or body treatment begins, each client is asked to fill out a form that pinpoints health problems, skin issues, and lifestyle stressors. From there, he or she is given a personalized spa treatment using the Sulwhasoo products—targeting problem areas and guaranteeing maximum relaxation in 70 minutes or more.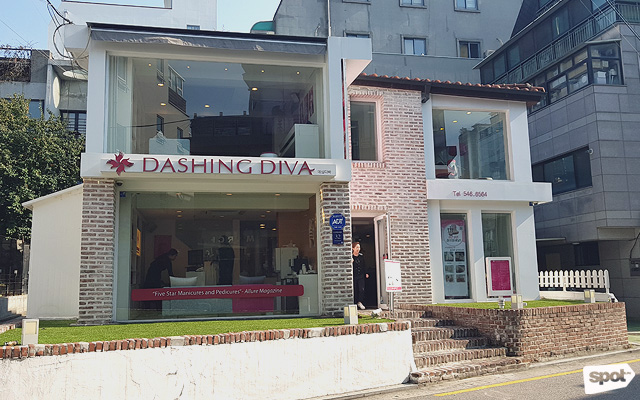 ADVERTISEMENT - CONTINUE READING BELOW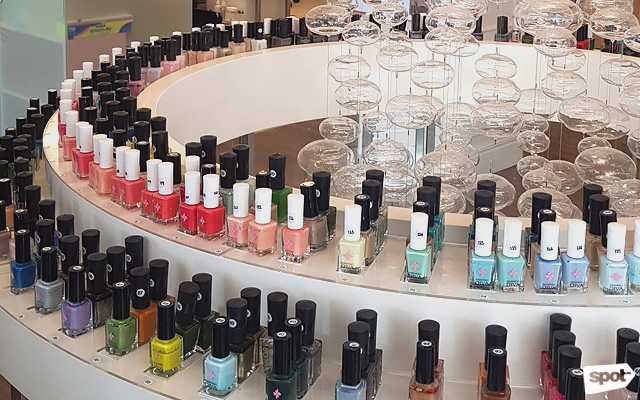 Dashing Diva
32 Dosan-daero 49-gil, Gangnam-gu, Seoul  
Contact: (822) 546-6564
E-mail: help@dashingdiva.co.kr
www.dashingdiva.co.kr
Fee: Starts at 20,000 Won for a Basic Diva Manicure and 50,000 Won for Color Gel
Achieve Korean-inspired nail art by having it applied by expert technicians from Dashing Diva. Whether you're curious to don glass nails, intrigued about half-and-half tips, or want something long-lasting (in this case, gel is your friend!), this nail salon chain provides manicures, pedicures, soaks, and freehand designs you can choose from. Tip: If you don't have time for an intensive one-hour nail care treatment, opt for their one-second Dashing Diva Magic Press Press-On Gel Manicure or Pedicure which you can buy at the salon or from their online store!
ADVERTISEMENT - CONTINUE READING BELOW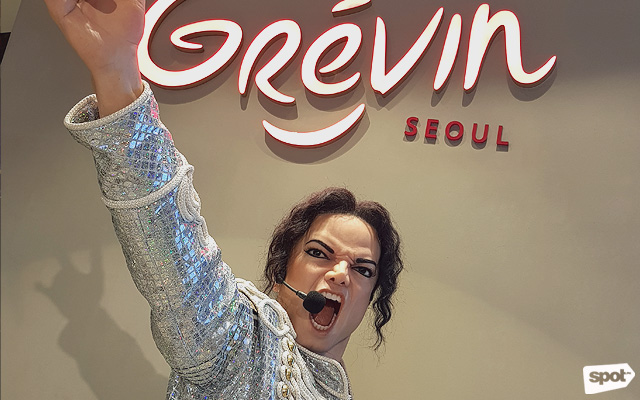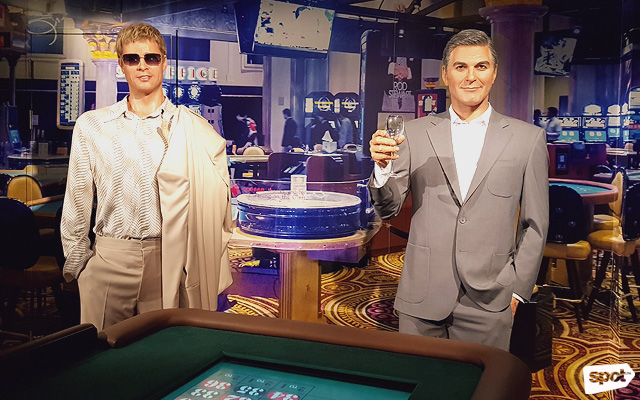 ADVERTISEMENT - CONTINUE READING BELOW
Grévin Seoul Museum
23 Eulji-ro, Jung-gu, Seoul
Contact: (822) 777-4700
www.grevin-seoul.com
Fee: 18,000 Won/person (ages 19 to 64)  
Let's face it. The odds of you running into a Hallyu star are slim to none, so instead, why not "meet" them up close by visiting the Grévin Museum? Indulge your fangirl fantasies by taking snapshots of Korean personalities as well as renowned celebrities from all over the world. Sing your heart out next to musicians Madonna or G-Dragon of BIGBANG. Share a romantic moment with the K-Drama leading man of your choice: Hyun Bin, Kim Soo Hyun, or Lee Min Ho. Interactive games throughout the three floors also allow you to fly a presidential aircraft, answer a classroom test, or create an inimitable wax figure.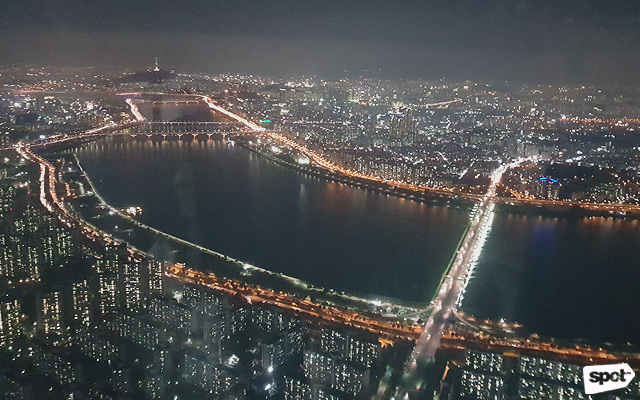 ADVERTISEMENT - CONTINUE READING BELOW
Seoul Sky
117/F to 123/F Lotte World Tower, 300 Olympic-ro, Songpa-gu, Seoul
Contact: (822) 3213-5000 
www.lwt.co.kr
Fee: 27,000 Won/person
Launched in April 2017, Seoul Sky gives spectacular views of the city from Lotte World Tower's 117th to 123rd floors. Ride the double-deck Sky Shuttle elevator from the basement of the 1,640-feet-tall skyscraper, and traverse at 10 meters per second while watching a short video presentation on the birth and development of the country. Conquer your fear of heights by stepping on the transparent floors of the Sky Deck (it holds the Guinness World Record for being the world's highest glass-floored observation deck at 500 meters!), looking for neighboring districts and popular landmarks from where you stand, or simply staring at the twinkling night lights of the cityscape.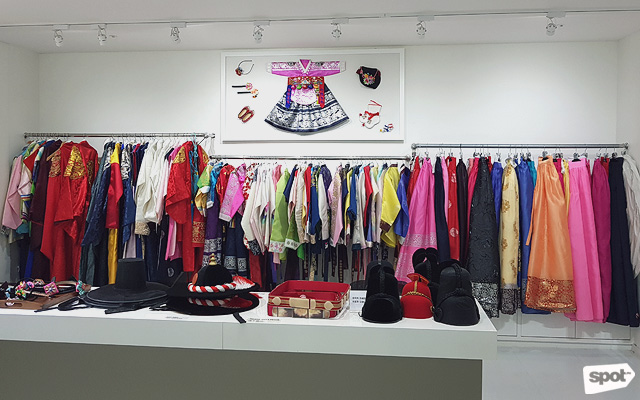 ADVERTISEMENT - CONTINUE READING BELOW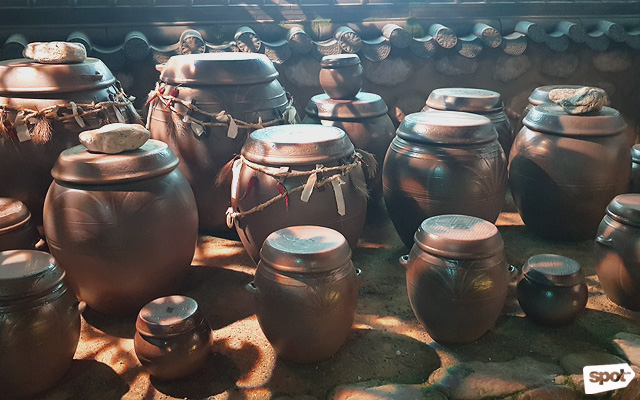 K-Style Hub
40 Cheonggyecheon-ro, Jung-gu, Seoul
Contact: (822) 729-9496 to 99
english.visitkorea.or.kr
Immerse yourself in Korean culture the fastest way possible—by dropping by the Korean Tourism Organization's information center and halls! Each level represents different aspects of the Korean way of life. The second floor allows you to take a virtual tour of the regions, virtually interact with Korean stars, and get a free medical diagnosis. See and taste the flavors of Korea through an extensive food exhibition (3/F) and experience (4/F) hall. Learn firsthand about the dishes served during special occasions, the fermentation process, the delicate balance of Korean meals, and then try your hand at making them. At the Cultural Product Hall, you get a chance to don a hanbok (traditional Korean outfit), create a mother-of-pearl keychain through kkeuneumjil (Korean cutting method), or virtually go down the slopes of a snow-capped mountain in preparation for the PyeongChang 2018 Winter Olympics.
ADVERTISEMENT - CONTINUE READING BELOW
WHERE TO EAT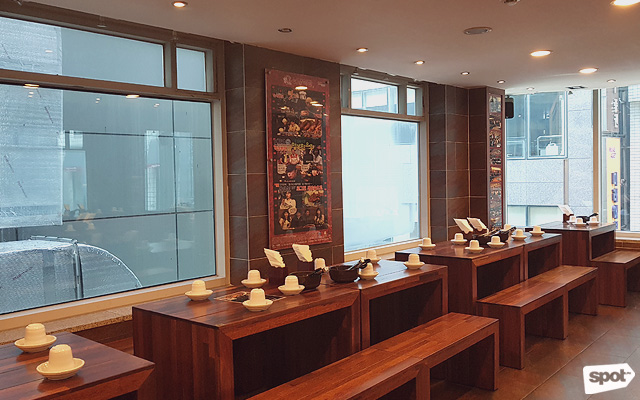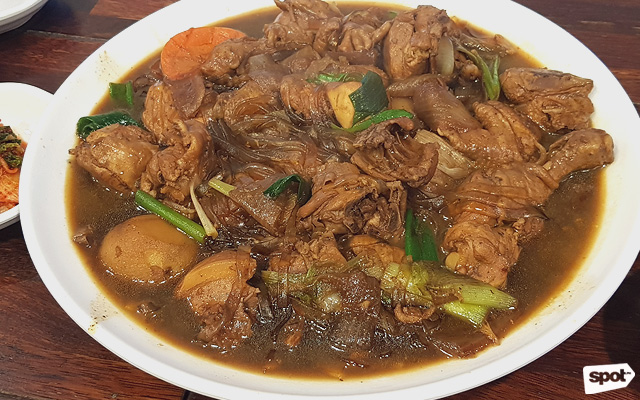 ADVERTISEMENT - CONTINUE READING BELOW
New Andong Jjimdak
5 Myeongdong 3-gil, Jung-gu, Seoul
Contact: (822) 3789-6841
Originating from the capital city of Andong in Gyeongsangbukdo, Andong Jjimdak is a simple but filling steamed chicken dish cooked in Korean soy sauce. Sweet, salty, and with a hint of spice, the belly-warming meal is similar to our chicken adobo but piled with simmered potatoes, carrots, mushrooms, onions, leeks, scallions, and thin glass noodles. Served in a large plate for sharing, you can eat it as is or pair it with plain rice and dongchimi (water-based kimchi with radish). The restaurant also offers boneless chicken jjimdak if you're too lazy to pick the meat off the bones or seafood jjimdak (36,000 Won/large order good for four people) if you don't eat poultry.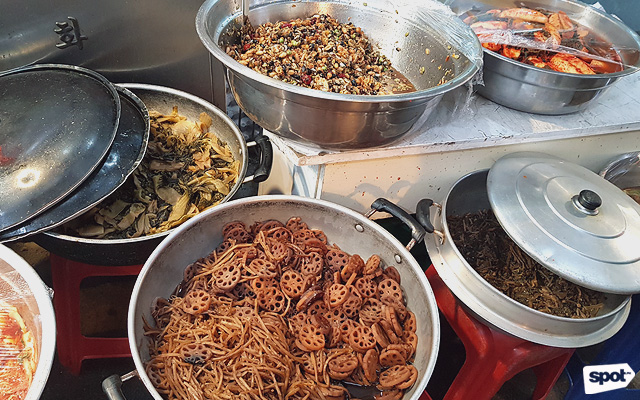 ADVERTISEMENT - CONTINUE READING BELOW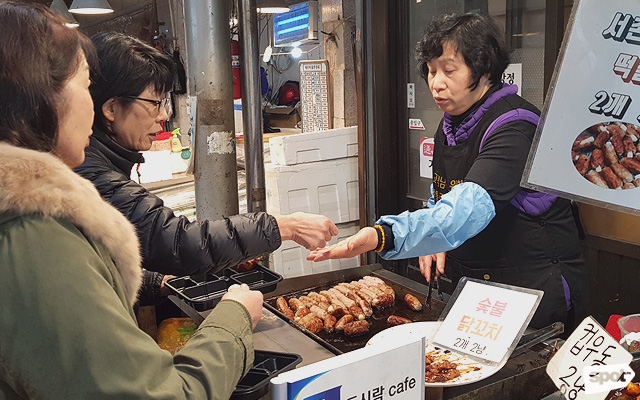 Tongin Market
18 Jahamun-ro 15-gil, Jongno-gu, Seoul
Contact: (822) 722-0911
giogihu@nate.com
tonginmarket.co.kr/mall/index.php
For a unique dining experience, visit this local market found in Jongno-gu which dates back to 1941. Exchange 5,000 Won for 10 yeopjeons (traditional brass coins with square holes at the center used until the Joseon Dynasty) then take a quick walk through the long alley before making your choice. Using the coins as payment, fill your dosirak (lunch box) with a sampling of delicious Korean food such as gireum tteokbokki (stir-fried rice cakes in spicy red pepper flakes and oil), gimbap (cooked rice and assorted ingredients rolled in laver seaweed), and mandoo (dumplings). Cap off the meal with a cold cup of sikhye—a sweet but light beverage made with rice and malt water. Tip: There are over 70 stores that sell a variety of food and fresh produce, but some stalls only take regular Won as payment. Look for the sign "dosirak café gamaengjeom" to guarantee the vendor will accept your brass tokens.
ADVERTISEMENT - CONTINUE READING BELOW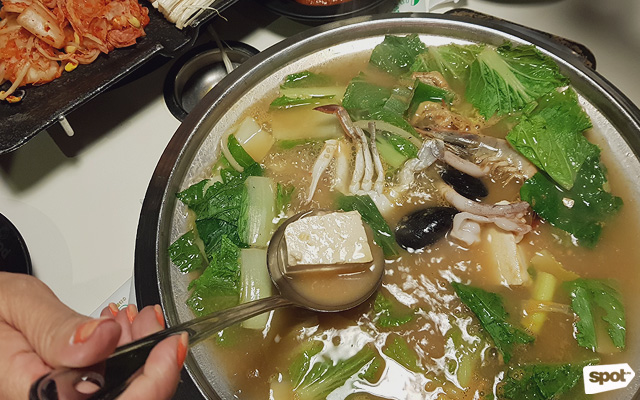 Palsaik Samgyeopsal
2F Mijin Building, 30 Eulji-ro 43-gil, Jung-gu, Seoul
Contact: (822) 264-8388
www.palsaik.com
Palsaik Samgyeopsal is known for serving 600 grams of premium pork belly meat marinated in eight flavors: ginseng, wine, pine leaves, garlic, herb, curry, miso paste, and hot pepper sauce. Often consumed by Koreans for dinner, the grilled samgyeopsal is tender and lightly flavored, which can be eaten on its own or slathered with ssamjang (a thick dipping paste made of soybean and red chili) then wrapped in fresh greens. Leave some room for seafood stew and rice (cooked with seaweed, soybean, and soup) to complete the nourishing meal (about 40,000 Won for a group of four). Tip: Make a reservation because this restaurant is always packed.
ADVERTISEMENT - CONTINUE READING BELOW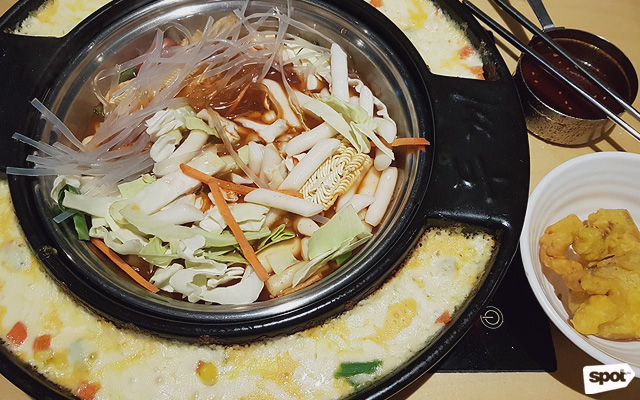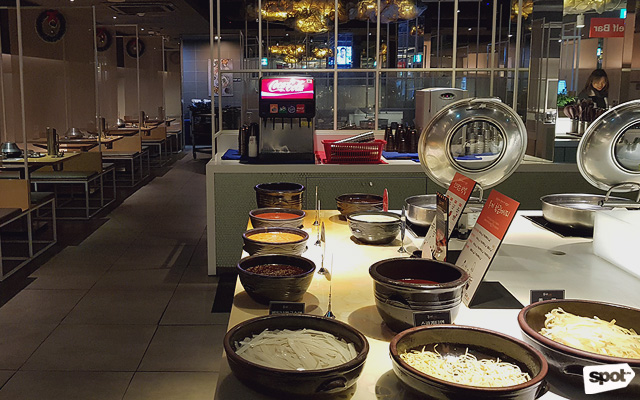 ADVERTISEMENT - CONTINUE READING BELOW
Dookki Tteokbokki
Jonggak Station, Seoul
Contact: (822) 722-5292
www.dookki.co.kr
Have your fill of all-you-can-eat rice cakes from this popular buffet (starts at 7,900 Won), with branches found all over Seoul and even Singapore. Choose from eight tteokbokki in different sizes and textures, eight base sauces with varying spice levels, glass or wheat noodles, and an assortment of egg, meat, and vegetable toppings. Get some fried seafood, tasty dumplings, and steamed eomuk (fish cakes) as side dishes, or indulge in a hot plate of melted cheese for an additional fee. This will definitely add more flavor to your custom-made tteokbokki!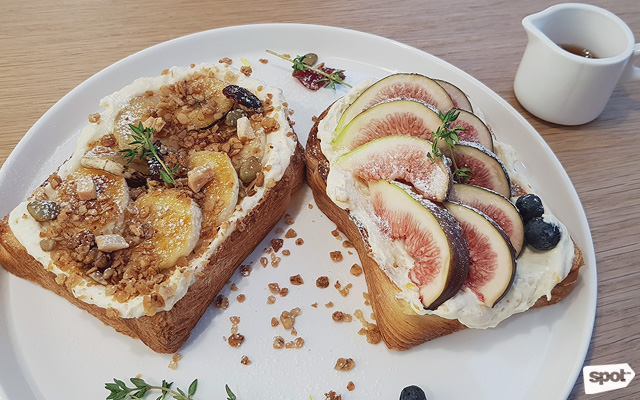 ADVERTISEMENT - CONTINUE READING BELOW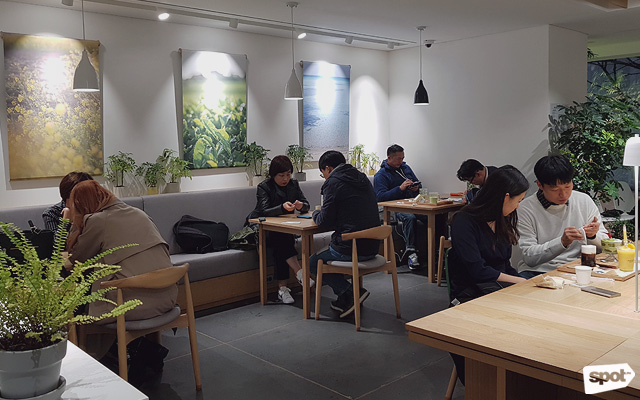 Innisfree Green Café
64-2 Myeongdong Il-ga, Jung-gu, Seoul
Contact: (822) 776-0117
E-mail: innisfree@innisfree.co.kr
global.innisfree.co.kr
Within the busy streets of Myeongdong, you'll find Innisfree's relaxing and eco-friendly café above its newly opened flagship store. The minimalist space and lush green interiors instantly transport you to Jeju Island—a fertile volcanic land where the brand's all-natural, chemical-free materials are grown and sourced. Aside from getting your fill of refreshing teas, pure juices, fresh salads, light desserts, and filling brunch options, you can take a Virtual Reality tour of Jeju Island with actor Lee Min Ho as your personal guide. Drop by the first floor to customize your own makeup palette or snag one of their global best sellers such as the Green Tea Seed Serum, Volcanic Pore Cleansing Pore, and Orchid Enriched Cream. Tip: Lugging around too much stuff? Innisfree Green Café customers can store their bags and luggage for free at the fourth floor from 9 a.m. to 11 p.m. Drinks start at 4,000 Won while food starts at 7,200 Won. 
ADVERTISEMENT - CONTINUE READING BELOW
WHERE TO SHOP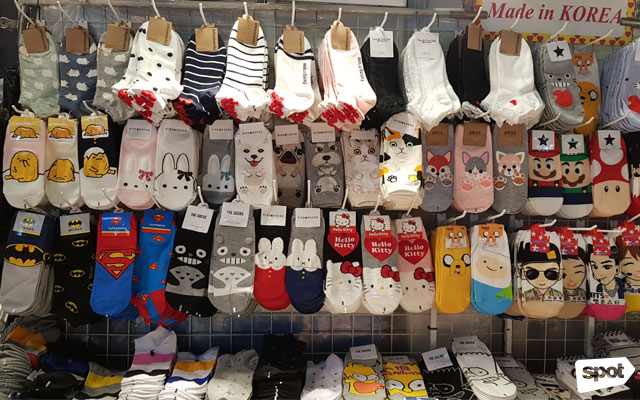 Myeongdong-gil, Jung-su, Seoul
Your Seoul experience won't be complete if you don't devote at least a few hours around the crowded streets of this well-known shopping district. Open from 10 a.m. to about 10 p.m., locals and tourists alike flock to this area to spend their hard-earned Won on beauty products (go for shops such as ALAND, Aritaum, and Olive Young that carry homegrown cosmetic and skincare brands), accessories such as cute socks and dainty earrings sold at outdoor stalls, clothes from international fashion brands, and tasty street food ranging from sweet to spicy. Tip: If you spend over 30,000 Won in one go, ask for a tax-free rate or get the tax refund receipt which you can claim at the airport. Also, don't be lured by the free beauty samples handed out by salespeople unless you're dead set on entering their store.
ADVERTISEMENT - CONTINUE READING BELOW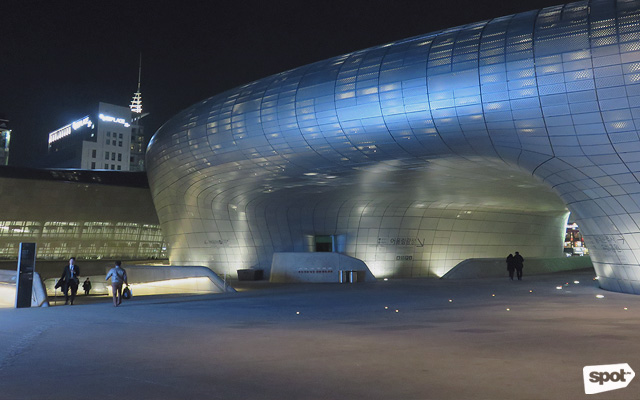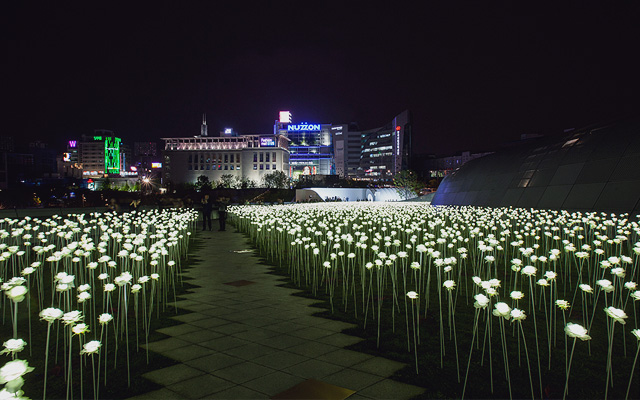 ADVERTISEMENT - CONTINUE READING BELOW
Dongdaemun Design Plaza
281 Eulji-ro, Jung-gu, Seoul
Contact: (822) 2153-0000
www.ddp.or.kr
It's easy to mistake this vast complex for a UFO because of its sleek, silver finish and neo-futuristic design. Found at the Dongdaemun History and Culture Park Station, this Instagram-worthy space houses lecture halls and seminar rooms used for fashion shows, product launches, and art exhibitions. Stroll outside to marvel at the magnificent structures and see the gorgeous LED rose garden (witness the full effect at night!) before stopping by the indoor shops. Score some cool finds by up and coming sellers at the Design Shop, go loco for the adorable characters of Kakao Friends Store, or buy exclusive merchandise of S.M. Entertainment bands like Girls Generation, SHINee, EXO, and Red Velvet at the SM Town Stardium. If you've got more time to spare, head to nearby Dongdaemun Market to shop for clothes, accessories, and fabrics sold at wholesale prices until the wee hours of the morning.
ADVERTISEMENT - CONTINUE READING BELOW
WHERE TO STAY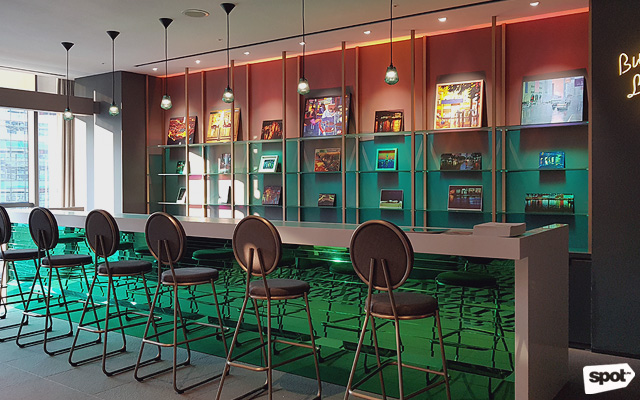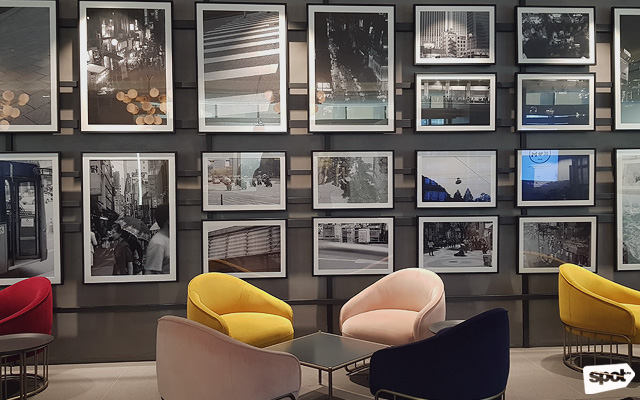 ADVERTISEMENT - CONTINUE READING BELOW
L7 Hotels
137 Toegye-ro Jung-gu, Seoul
Contact: (822) 6310-1000
www.lottehotel.com/L7/myeongdong
Rates start at P7,220
A short walking distance from the Myeongdong district and other major shopping malls, this 245-room boutique hotel is ideal for travelers who want to stay in the heart of Seoul. The hip yet cozy accommodation makes use of punchy colors, streamlined fixtures, and unique art installations to enhance its interiors. Combined with plush beds and modern furniture, each spacious guest room is sheathed in a bright yellow, soft brown, muted gray, and heavy black palette that energizes its occupants. If you're lucky, you might be greeted by gorgeous views of N Seoul Tower and Mt. Namsan right outside your window! Start the morning right with a European style buffet breakfast at Villa de Charlotte, or cap off the day's activities with cocktails at the Bubble Lounge and Bar.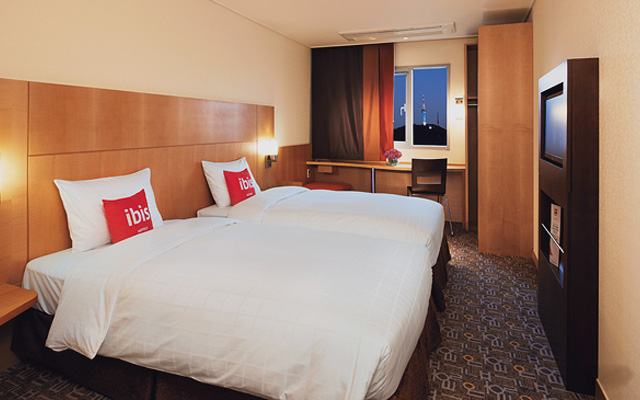 ADVERTISEMENT - CONTINUE READING BELOW
Ibis Ambassador Seoul Insadong
31 Samil-daero 30-gil, Jongno-gu, Seoul
Contact: (822) 6730-1101
E-mail: ibisisres@ambatel.com
ibis.ambatelen.com/insadong/main.amb
Rates start at P2,820
Insadong is a quaint neighborhood filled with tea shops and art galleries. If you're raring to bring home antique finds, buy affordable pasalubong, or immerse yourself in local art, your best bet is to book a room in this 10-storey hotel with accommodations for double or triple sharing. Must-visit attractions are Gyeongbokgung Palace, Ikseon-dong Hanok Village, and Insadong Street (drop by Ssamziegil shopping complex!).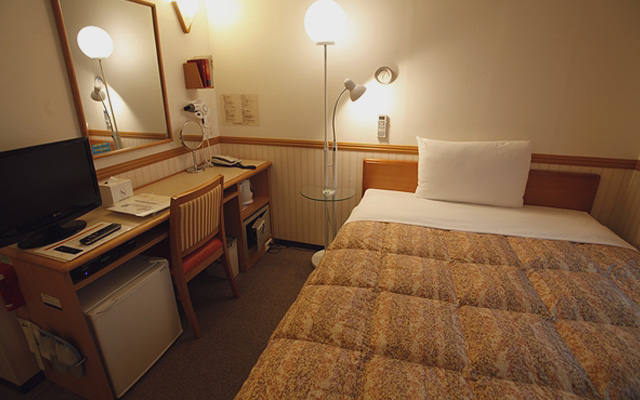 ADVERTISEMENT - CONTINUE READING BELOW
Toyoko Inn Seoul Dongdaemun
337 Toegye-ro, Jung-gu, Seoul
Contact: (822) 2267-1045
www.toyoko-inn.com
Rates start at P2,633
Providing clean guest rooms for solo travelers to groups of four, Toyoko Inn is perfect for vacationers who want to explore both traditional and contemporary sites within the city. With the hotel strategically positioned near the metro station, guests can easily go to Dongdaemun Market, Dongdaemun Design Plaza, and Doota Mall.
WHEN TO GO
The ideal months to visit South Korea are from September to November (autumn) and March to May (spring). Throughout fall, expect the country to be filled with vibrant yellow, orange, and red foliage. In April, cherry blossom flower viewings are held in different parts of the country such as Yeouido and Jinhae-gu. Whichever season you decide to visit, you can craft a one-of-a-kind Ladies Special trip focused on beauty and fashion or K-drama sites with the help of Korea Tourism Organization.
ADVERTISEMENT - CONTINUE READING BELOW
HOW TO GET THERE
Cebu Pacific flies from Manila, Cebu, and Kalibo to Incheon daily aboard the 436-seater A330 vessel. From the Incheon International Airport, you can take a train, taxi, or bus to Seoul for about an hour or more depending on your destination. Be sure to apply for a tourist visa at least 30 days before your scheduled trip.
Photos by Mimi Tiu
Share this story with your friends!
---
Help us make Spot.ph better!
Take the short survey
More Videos You Can Watch
Load More Stories