10 Backpacker Hostels in Cebu for the Sinulog Festival
With rates under P600!
(SPOT.ph) Sinulog, one of the biggest festivals in the Philippines, is both a cultural and religious celebration held every third Sunday of January in Cebu City. It honors the image of the child Jesus, Santo Niño, through a fluvial procession led by the Archdiocese of Cebu, a grand street parade where participants dressed in brightly colored clothes dance to the loud beats of drums and trumpets, and all-night partying. Because of this, the Sinulog draws a large crowd from all over the Philippines every year.
We're pretty sure that you've also booked your ticket to the Queen City of the South; and if you're still looking for accommodation options, this roundup of affordable hostels might be of help. Pit Señor!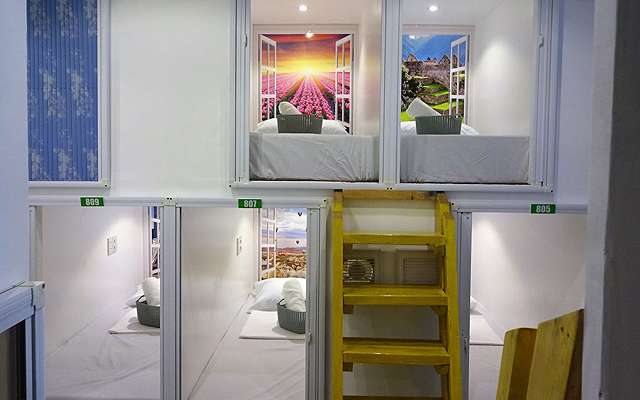 Shejoje Poshtel Hostel
G/F DCD Building, Jakosalem Street, Ramos
Contact: 0917-301-1093
E-mail: reservations@shejojeposhtelhostel.com
shejojeposhtelhostel.com
Rates start at P388/head
Shejoje Poshtel Hostel, Cebu's first and only capsule hostel, opened in October 2016 in the heart of Cebu City. It features 16 capsule rooms and two deluxe capsule rooms (which can fit two) that are all painted with scenery from other countries. It's Japanese-inspired so expect minimalist design and only the basics for a comfortable overnight stay.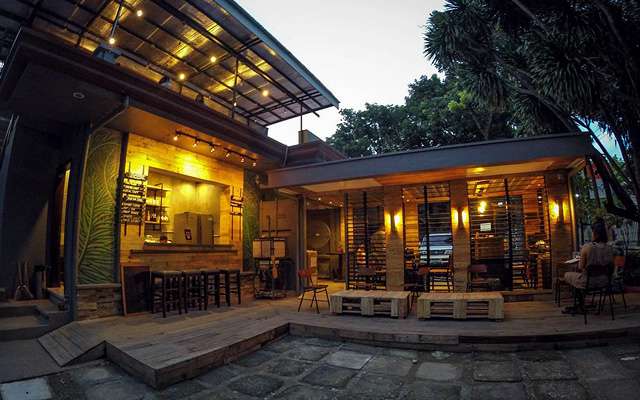 Hostel Seven Cebu
Juana Osmeña Street
Contact: 0917-721-0923
www.hostelsevencebu.com
Rates start at P450/head
Hostel Seven Cebu opened in late 2017, but already it bagged the Hospitality Hero of 2017 through user reviews in Booking.com. It has an eight-bed bunk room for P500/bed and a 10-bed bunk room for P450/bed. If you need a bit of privacy, the hostel has queen rooms that can fit two to four people. The in-house restaurant, Orange Karenderia, serves Cebuano cusine.
ADVERTISEMENT - CONTINUE READING BELOW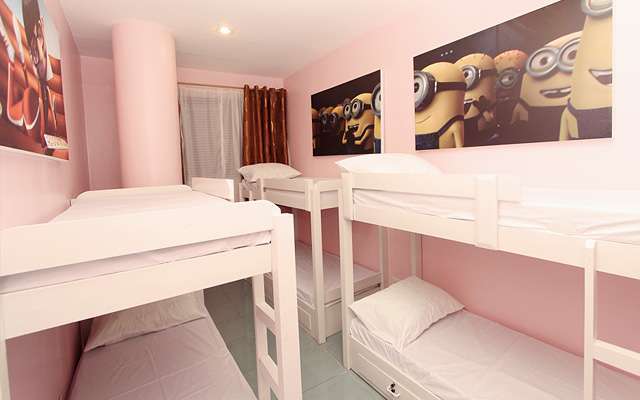 TR3ATS Guest House
785 V. Rama Avenue
Contact: (032) 422-8881
E-mail: tghcebu@tr3ats.com
www.tr3ats.com
Rates start at P388/head
Tr3ats Guest House in Cebu features mixed dormitories, an exclusive female dorm, and private rooms at affordable prices. Front desk and housekeeping are available round-the-clock in case you need to check in or out at odd hours.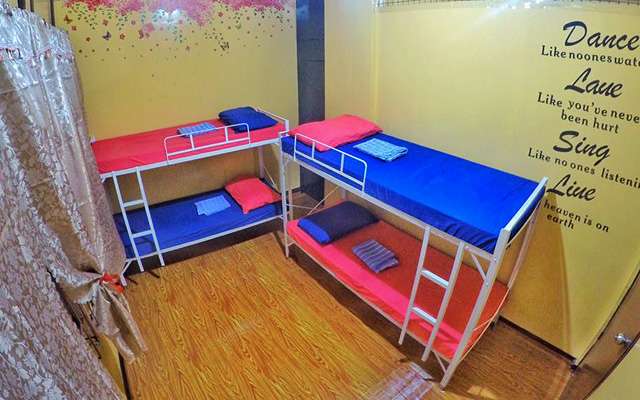 Hey Fellas Guest House
22-K General Maxilom
Contact: 0916-646-5789
E-mail: heyfellas2014@gmail.com
www.facebook.com/HeyFellasGuesthouse
Rates start at P250/head
This house-turned-hostel highlights what a comfortable stay in another place should be—a home away from home. Hey Fellas Guest House is located in a quiet and friendly neighborhood. Guests can also prepare their own food using the fully equipped kitchen.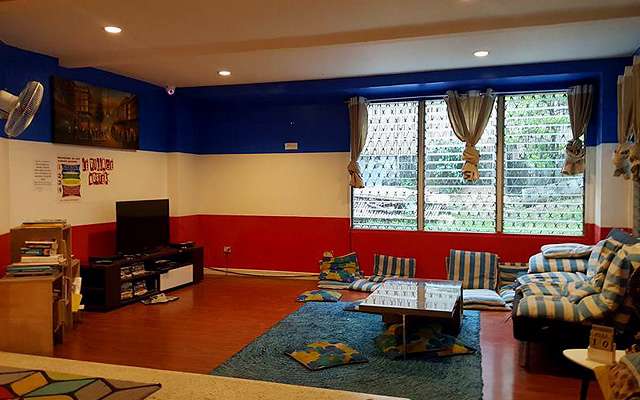 Le Village Hostel Cebu
Gorordo Avenue
Contact: 0932-413-3978
www.facebook.com/Levillagehostelcebu
Rates start at P400/head
Le Village Hostel ensures that its guests are well entertained through the 39-inch television set and game consoles in the entertainment lounge, fast WiFi in the lobby, and a refreshing view in the outside patio. Dorm rate includes use of individual lockers, light breakfast, and luggage storage.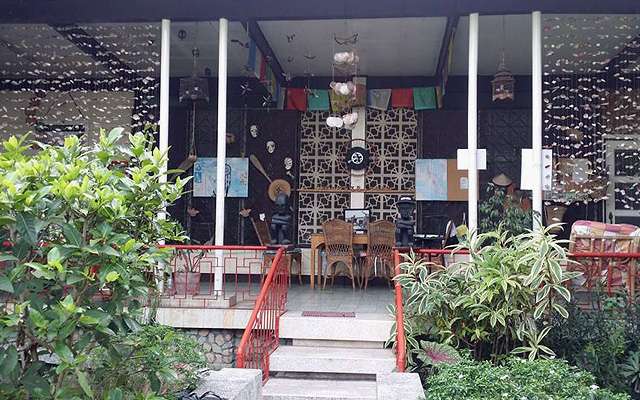 Bugoy Bikers Hostel
5A Wright Brothers, Apas
Contact: 0918-908-9594
E-mail: info@bugoybikers.de
www.cebucityhostel.com
Rates start at P500
Bugoy Bikers, an old house turned into a hostel in 2010, is known for its spacious garden and terrace, an outdoor bamboo shower, and bicycle tours. Aside from staying in the P500-per-head dorm, you can also book the bamboo hut (P800) with a king-size bed good for two people as a more affordable option.
ADVERTISEMENT - CONTINUE READING BELOW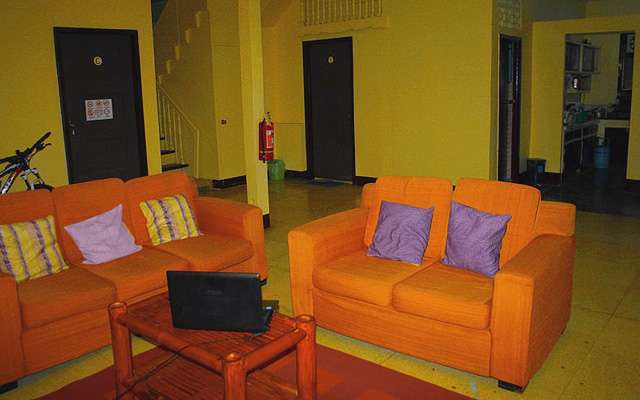 8th Street Guesthouse
8-A Sanson Road, Lahug
Contact: 0925-5888-8863
E-mail: info@8streetguesthouse.com
8streetguesthouse.com
Rates start at P350/head
Cebu City, which is now facing traffic problems similar to Metro Manila, is best navigated using motorbikes. So it's a good thing that 8th Street Guesthouse offers motorbike rental for as low as P450 for 24 hours. Of course, this service is on top of the hostel's affordable dormitory-type rooms, fully equipped kitchen facility, and free WiFi.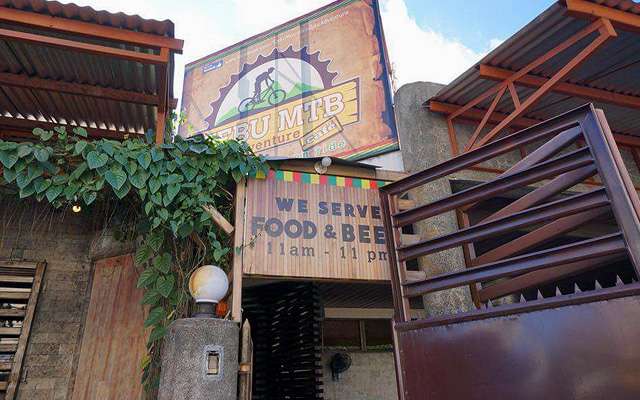 Cebu MTB Adventure Cafe and Hostel
1298-B V. Rama Avenue, Guadalupe
Contact: 0927-438-9639
E-mail: cebumtbhostel@gmail.com
cebumtbadventure.com
Rates start at P560/head
Cebu Mountain Bike Adventure, one of the pioneers of bike tourism, is a one-stop shop for bike enthusiasts. It has a bike spa where you can bring your trusty wheels for cleaning and maintanence for only P560. For its accommodation services, it provides guests with fully air-conditioned dormitories and free breakfast.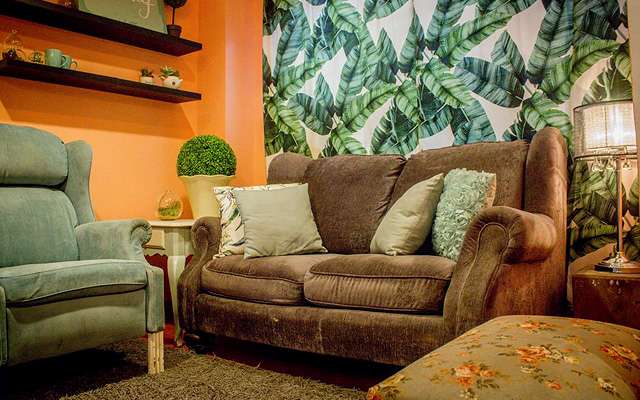 Naps X Adventures Hostel
145 M. Velez, Guadalupe
Contact: (032) 415-1065
www.facebook.com/napsxadventureshostel/
Rates start at P350/head
Naps x Adventures makes sure that you get your much-needed rest after a whole day of exploring (thus, the name). There's an on-site bar where guests can mingle with fellow intrepid travelers.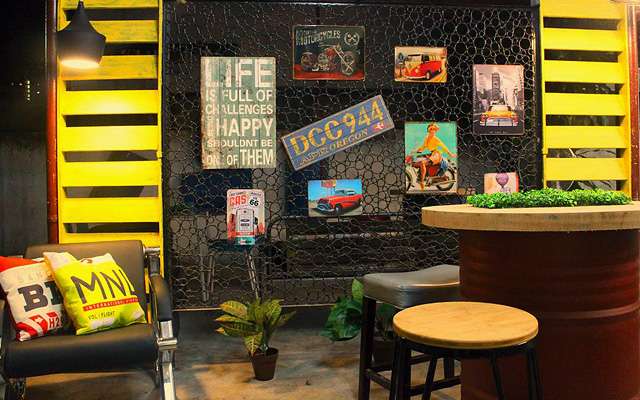 Food District Hostel Cebu Central
12 Torralba Street corner Wilson Street, Apas
Contact: 0977-853-1685
E-mai: fooddistricthostelcebu@gmail.com
www.facebook.com/Food-District-Hostel-Cebu-Central-1692218957661736
Rates start at P380/head
ADVERTISEMENT - CONTINUE READING BELOW
Food District Hostel Cebu Central is within walking distance from everything you need—the mall, market, and jeepney terminals; but not too near the loud festivities at the center of the city. Front desk and housekeeping are round-the-clock, ensuring that shared bathrooms are clean at all times.
Load More Stories