10 Pretty Bed and Breakfasts in Baguio
Experience the city in full bloom.
(SPOT.ph) Thanks to the comfortable bus rides and newly opened expressways, Baguio City—the Summer Capital of the Philippines—is now more accessible than ever. It has become a favorite weekend spot for those looking to go on a food crawl, wanting a bit of cool weather, or just taking some time off their busy schedule.
And what better way to experience the city's flowers in full bloom than by booking a bed and breakfast with their own pocket gardens? We list down a few options for when you're planning to take a trip up north.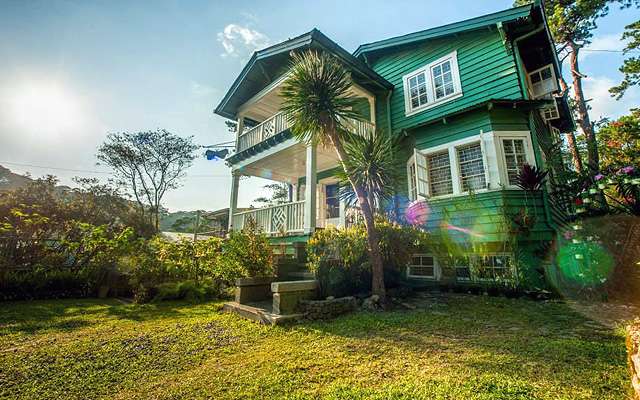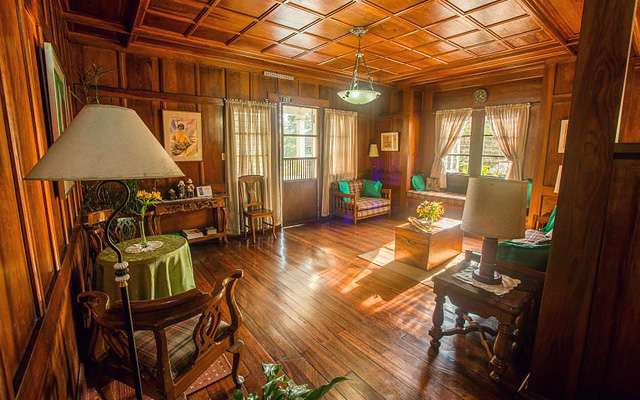 ADVERTISEMENT - CONTINUE READING BELOW
Peredo's Lodging House
5 C.M. Recto Street, Baguio City, Benguet
Contact: 0922-942-0698
E-mail: peredoslodginghouse@yahoo.com
www.facebook.com/peredoslodginghouse
Rates start at P1,450/room
On the day of its 100th anniversary in December 2015, Peredo's Lodging House was declared by the National Museum as a "Mahalagang Yamang Pangkalingan ng Tanda" (or Important Cultural Property). It was crafted by Japanese carpenters under the supervision of owner Rogue Peredo, himself a craftsman and engineer. The house is made mostly of pinewood, while the furnishings are a display of local carpentry and woodcraft—including the 12-seater long table made of narra.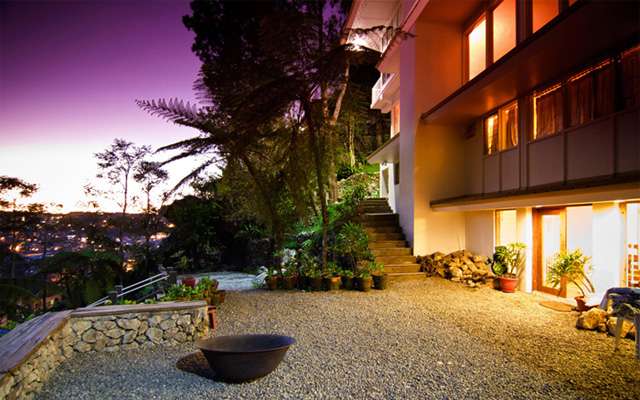 CONTINUE READING BELOW
Recommended Videos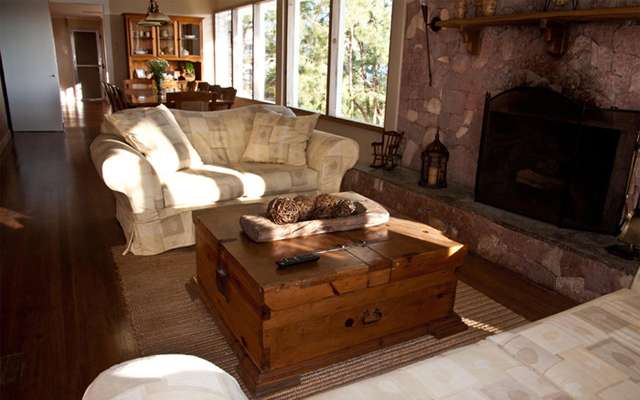 ADVERTISEMENT - CONTINUE READING BELOW
The Country Place
20 Dominican Hill Road
Contact: 0917-852-8228
E-mail: tcp.baguio@gmail.com
thecountryplacebaguio.com
Rates start at P12,500 for the whole house (10 pax)
The Country Place takes advantage of the beautiful view of Baguio City through its huge glass windows. Natural light streams into the room as soon as the sun rises, ready to greet you and make you fall in love with the City of Pines. Guests are also encouraged to step outside and lounge around the benches and chairs in the garden.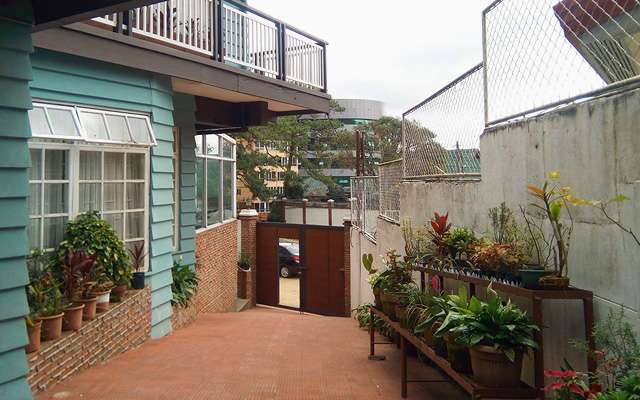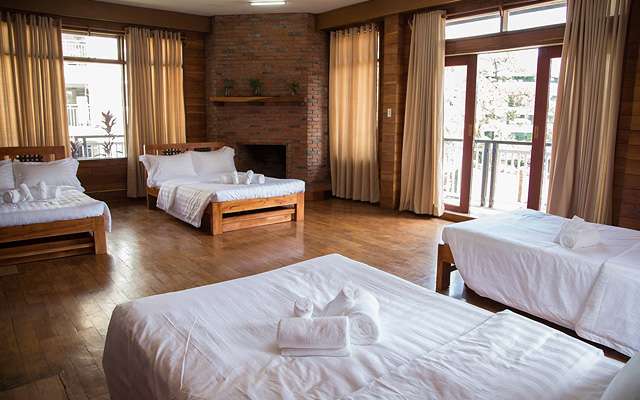 ADVERTISEMENT - CONTINUE READING BELOW
Martha's Rooms
10 Montinola Subdivision
Contact: 0949-668-6928
www.facebook.com/marthaservices
Rates start at P800/head
Martha's Bed and Breakfast, located behind the Crown Legacy Hotel, is perfect for families and big groups. It has a total of five rooms, with the family room (for 12 guests) being the biggest in the whole house. You can even take a family photo with the red brick walls as your background.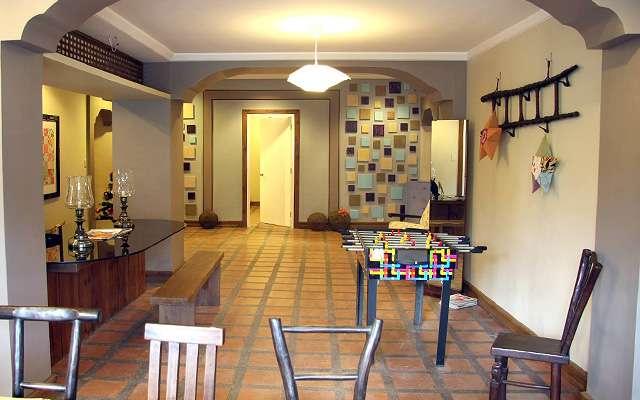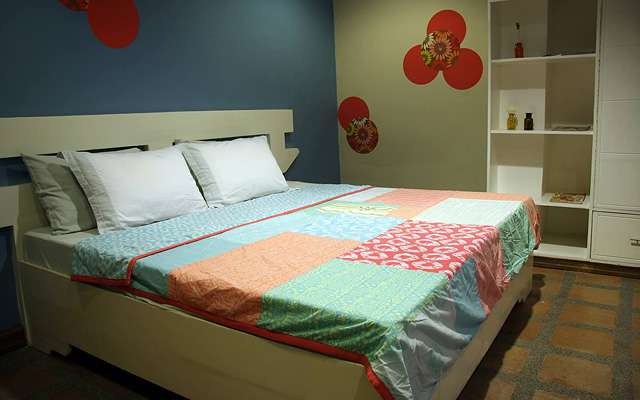 ADVERTISEMENT - CONTINUE READING BELOW
Lucia's Bed and Breakfast
7 Navy Base Extension
Contact: 0917-530-3626
E-mail: luciasbnb.manager@gmail.com
www.facebook.com/shabbychicbaguio
Rates start at P2,800/room
Lucia's Bed and Breakfast's Facebook handle is shabbychicbaguio and we couldn't agree more. It pulls off a shabby-chic vibe through upcycled materials and eco-friendly furnishings. Their breakfast dishes are made from freshly picked ingredients, which is the only way to go when you're in Baguio.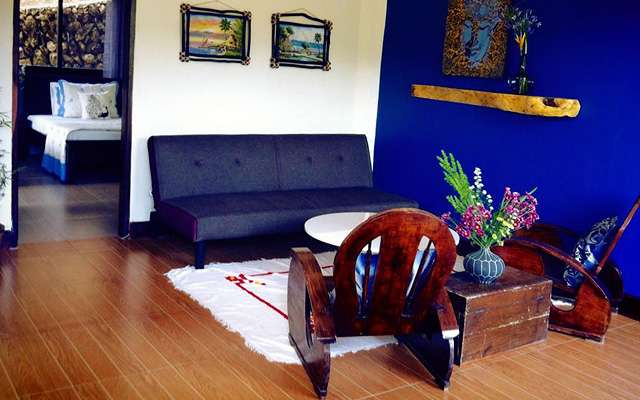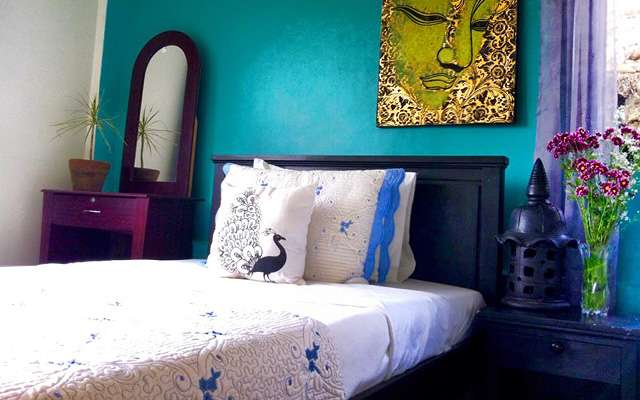 ADVERTISEMENT - CONTINUE READING BELOW
WN HillTop Bed and Breakfast
0976 Kilometer 4, Asin Road
Contact: 0956-407-6649
www.facebook.com/HillTopHouseB2
Rates start at P1,250/room
Wake up to a stunning view of a nearby golf course and the surrounding mountains when you book a room at WN HillTop. It's also a huge plus that it's located far from the more congested areas of Baguio City, ensuring a quiet stay when you're up north.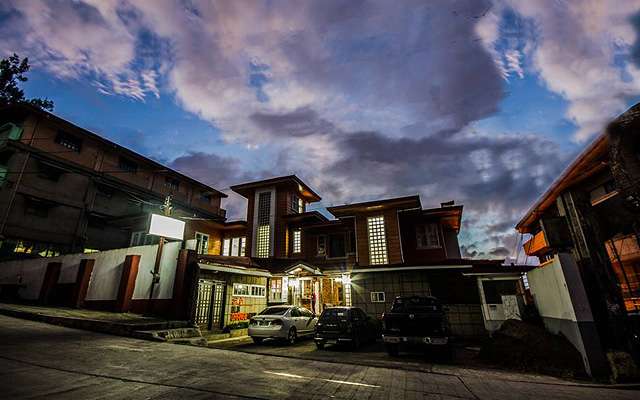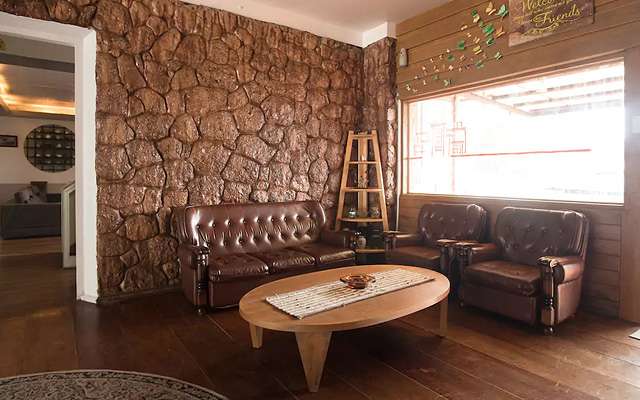 ADVERTISEMENT - CONTINUE READING BELOW
Old Orangewood Bed & Breakfast
20 Gomez Street, Lower P. Burgos
E-mail: theoldorangewood@gmail.com
www.facebook.com/oldorangewood
Rates start at P670/head
Old Orangewood Bed and Breakfast has a total of 11 rooms, which you can rent for a maximum of 55 guests. Teapots, old photos of Baguio City, books, and a fireplace accent the living room, making the whole place a comfortable home away from home.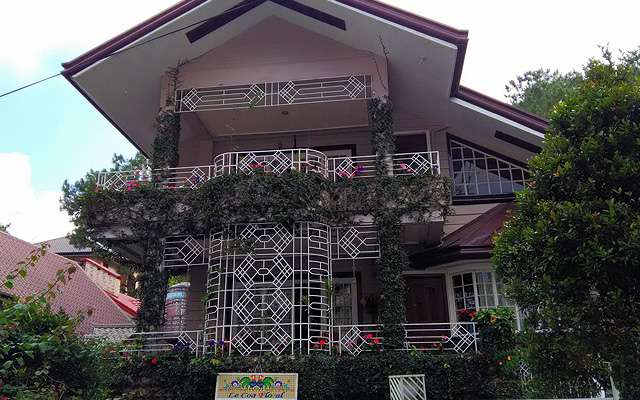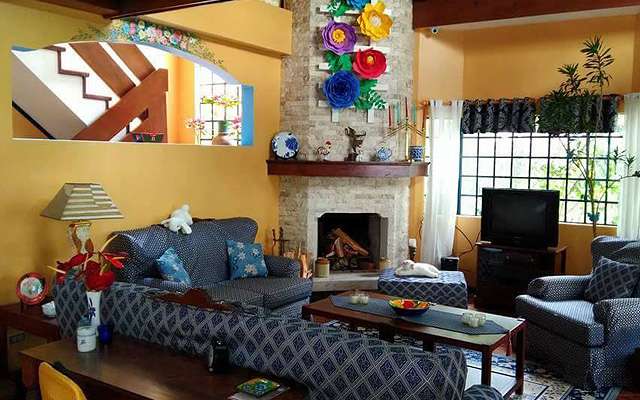 ADVERTISEMENT - CONTINUE READING BELOW
Le Coq Floral
240 Elisabeth Court, Suello Village
Contact: 0917-501-7355
www.facebook.com/lecoqfloralbnb
Rates start at P2,000/room
Le Coq Floral brings a touch of Provence to Baguio through the trellis by the terrace and well-maintained garden. The names of the rooms—Sunflower, Rose, Lavender, and Leaf—matches the floral-themed bed and breakfast.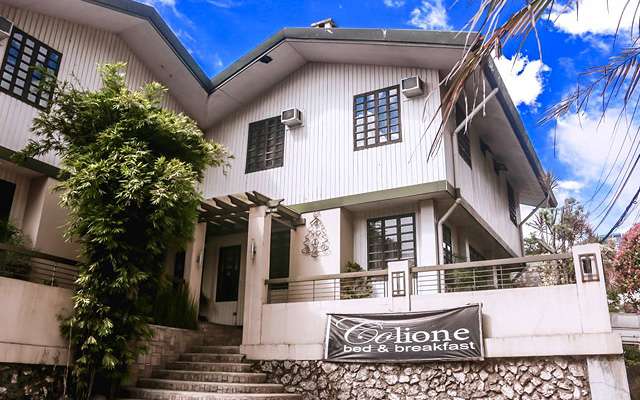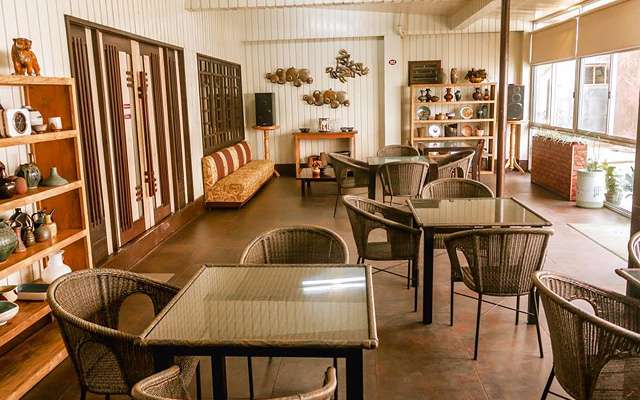 ADVERTISEMENT - CONTINUE READING BELOW
Colione Bed and Breakfast
40 Easter School Road corner Manzanillo Subdivision Road 2, Guisad
Contact: (074) 424-1868
E-mail: colionebnb@gmail.com
www.colionebb.com
Rates start at P1,700/room
With the white wood panels on its façade, Colione may look like any other house in Baguio, but its interiors say the opposite. The fireplace in the family room, rattan chairs in the dining room, and shelf with various kinds of pottery give this bed and breakfast a homey feel, you wouldn't want to leave.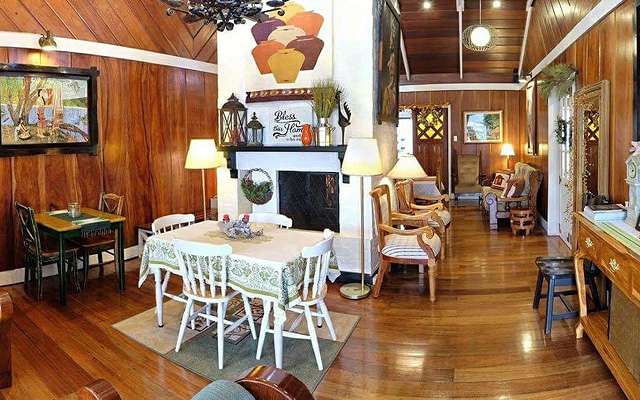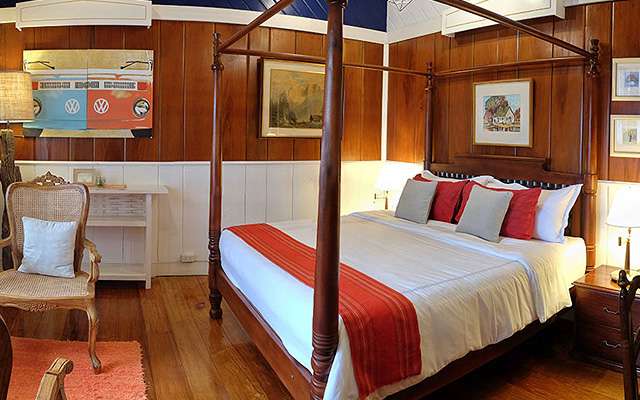 ADVERTISEMENT - CONTINUE READING BELOW
Guesthaven Baguio Bed and Breakfast
9 Justice Village
Contact: 0998-198-9303
E-mail: booking@guesthaven.com
www.guesthaven.com
Rates start at P2,860/room
Guesthaven was built in the early '70s and recently restored. It has four bedrooms with Hebrew names: Aleph, Beth, Gimmel, and Dalet, all furnished with locally made cabinets and chairs, and floorings made of narra wood panels. Outside, various kinds of flowers fill the garden.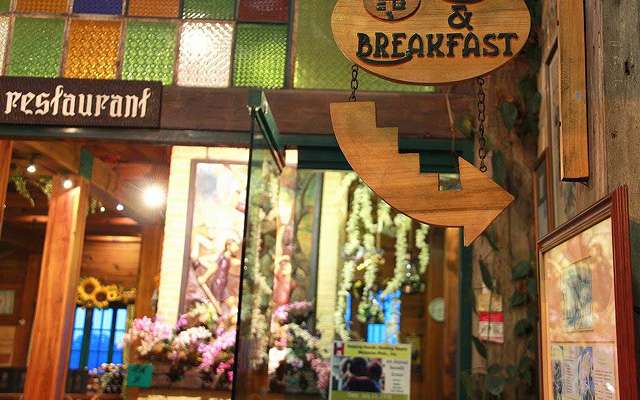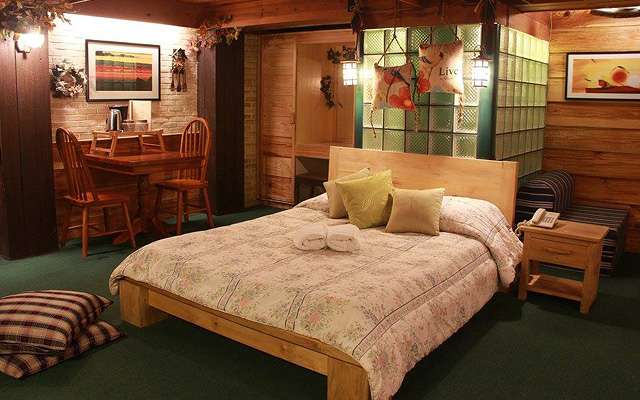 ADVERTISEMENT - CONTINUE READING BELOW
Forest House
Loakan Road, Camp John Hay
Contact: 0917-888-7960
E-mail: inquiry@foresthousebaguio.com
foresthouse.ph
Rates start at P2,250
Originally just a café, Forest House has expanded into a bed and breakfast to serve guests who want to be closer to the hiking trails and gardens of Camp John Hay. Knickknacks, colorful sheets and pillow covers, and wall decor give its interiors a warm and homey feel. Don't forget to order a cup of freshly brewed Benguet Arabica when you wake up.
Share this story with your friends!
---
Help us make Spot.ph better!
Take the short survey
Load More Stories