(SPOT.ph) When you think of Mindoro, the first thing that probably comes to mind is the white-sand beaches of Puerto Galera—a favorite spot for tourists especially during the summer season. But aside from this popular destination, there are other beautiful places to explore on the seventh largest island in the Philippines.
Located on the southwest coast of Luzon, Mindoro has plenty of unspoiled beaches, magnificent underwater sights, and natural wonders. Whether you are traveling solo or in a group, seeking adventure, or just want a quiet sojourn away from the Metro, the island is your perfect escape.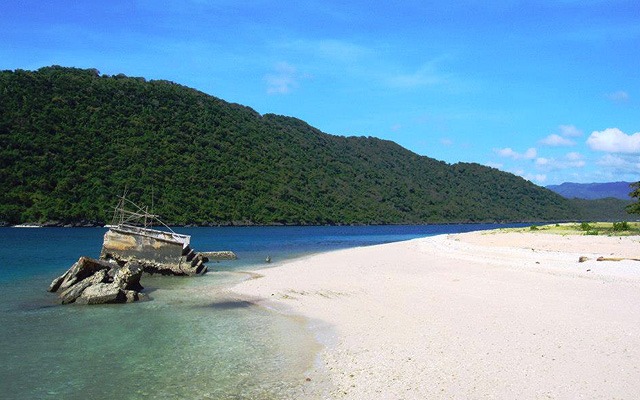 Islands of Bulalacao
Bulalacao, Oriental Mindoro
Fee: P3,000 to P3,500 banca for a day (eight to 10 pax)
Situated at the southernmost part of Oriental Mindoro, the town of Bulalacao takes pride in its unexplored islets such as Target, Aslom, Suguicay, Liawagao, Tambaron, Maasin, Pocanil, Sibalat and Buyayao. Each will dazzle you with its own unique charm. You can soak up the sun on the tranquil white sand shores for free, but most of them do not allow overnight stays. 
ADVERTISEMENT - CONTINUE READING BELOW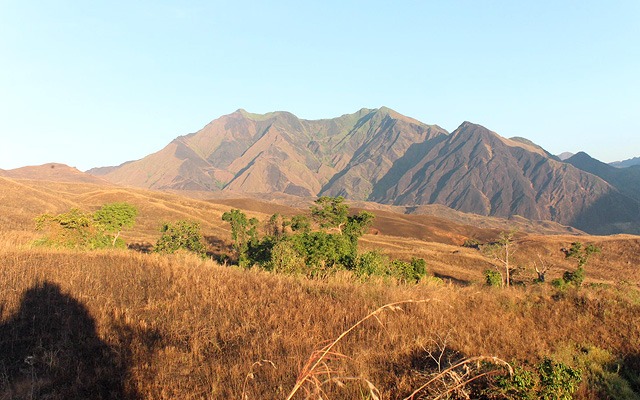 Mt. Iglit-Baco National Park
Calintaan, Occidental Mindoro
Fees: P1,000/day/group (tour guide) + P500/day/group (ranger guide) + P55/person (environmental fee)
If you are up for a thrill, you can hike Mt. Iglit-Baco National Park, a 75,445-hectare area that is home to endemic species like the tamaraw (a small buffalo that can only be found in the Mindoro). Trekking to the summit is challenging but worthwhile. You will meet Mangyans (an indigenous tribe in Mindoro) along the way. Camp at the top for a night and catch the stunning sunrise.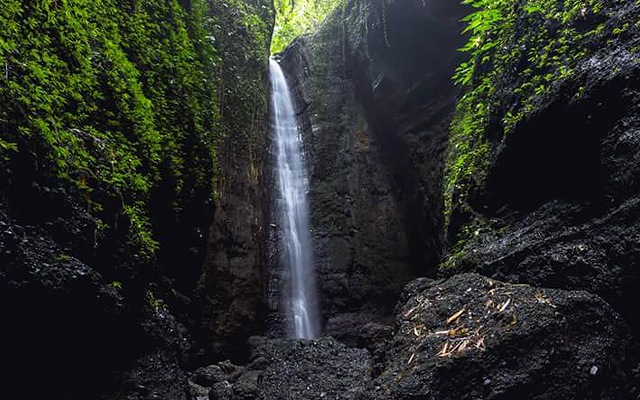 Walang Langit Falls
Gloria, Oriental Mindoro
Fee: P200+ (tour guide)
Unlike the usual waterfalls where there is a view of the sky, you only see intertwining trees when you look up from Walang Langit Falls. In the early 1990s, a thick forest used to cover this place, blocking the light from passing through—hence, "walang langit" (no sky). Getting to the falls requires a trek that lasts between 45 minutes and an hour on shallow streams, high boulders, and a narrow passageway. Once you reach the falls, you will feel like you are inside a cave surrounded by tall cliffs and trees with only a small opening in its ceiling, allowing the sunlight to pass through.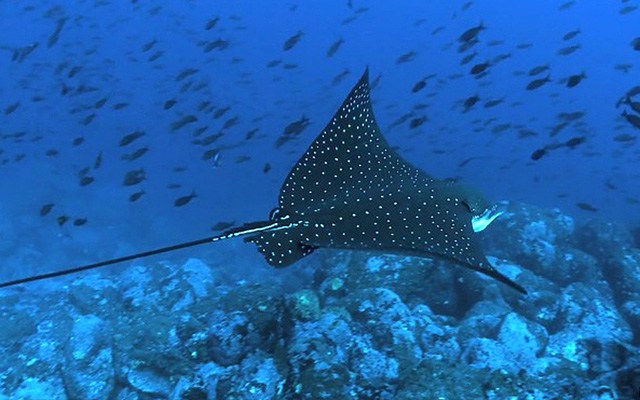 Apo Reef Natural Park
Sablayan, Occidental Mindoro
Fees: P225/person (entrance) + P1,980/person (diving fee) + P500/dive (dive master) + P1,600 (equipment rental)
One of the must-visit sights in the province is the Apo Reef, the country's largest coral reef system and world's second largest, next to Australia's Great Barrier Reef. Its bountiful marine life has 500 diverse fish species—sharks, barracudas, name it. Even if you are a non-diver, you'll still be able see the underwater wonders by snorkeling. You can also try other water activities like kayaking, dolphin-watching, or lagoon-rafting. But the best way to experience Apo Reef is to camp on the beach overnight.
ADVERTISEMENT - CONTINUE READING BELOW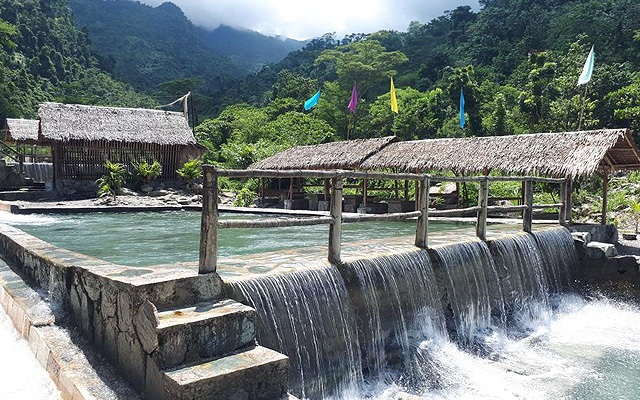 Tagbungan Mountain Resort
Baco, Oriental Mindoro
Fee: P100 (entrance)
Located at the foot of Mt. Halcon, the Tagbungan Mountain Resort is a swimming paradise in the middle of a forest. The resort has man-made falls with water coming directly from Lantuyan River. The property also has rooms where you can stay overnight to make the most out of your visit.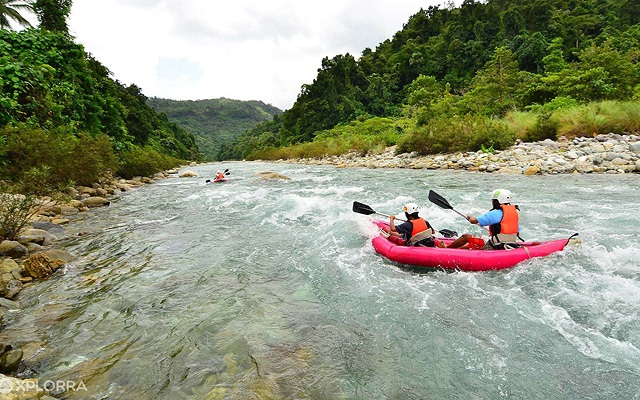 Arigoy River
San Teodoro, Oriental Mindoro
Fee: P1,200/head (includes transportation of kayaks, safety gear, guide, and environmental fee)
If you're up for an exhilarating adventure, try whitewater kayaking in Arigoy River. It's a two-hour test of paddling strength versus the strong current and splashing cold waters to conquer the 17 rapids. After an adrenaline-pumping experience, enjoy Arigoy's clear waters or check out the hilly terrain surrounding the river, or interact with the locals. Note that before going to Arigoy River, you need to reserve two days in advance.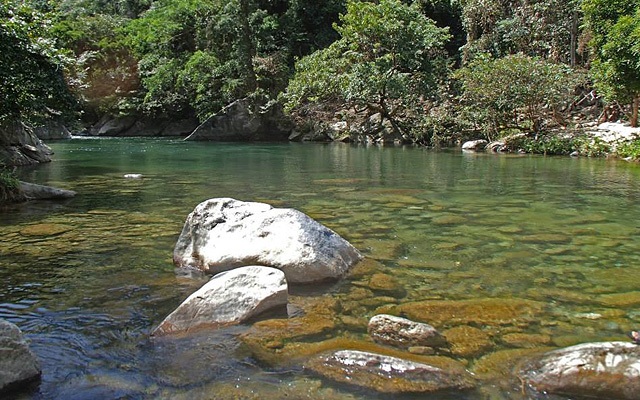 Kalong River
Abra de Ilog, Occidental Mindoro
Have you ever been to a beach-like river? Kalong River is an inland body of water that has a white-sand riverbank. The water is so crystal-clear, you can see the stones in the riverbed. It will take you an hour to get there, but it's worth it because along the way are rice fields, streams, and Mangyan communities that will make your trip more memorable.
ADVERTISEMENT - CONTINUE READING BELOW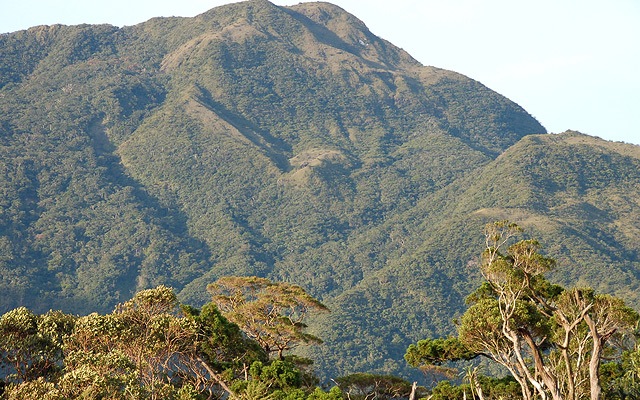 Mt. Halcon
Baco, Oriental Mindoro
Fee: 500/day/group (tour guide)
If you are a seasoned hiker who wants to level up your climbing experience, you may want to try one of the toughest mountains to climb in the Philippines—Mt. Halcon. Standing more than 2,500 meters, the mountain is famous for its steep slopes, dense forest, and difficult trails. It's a dream climb for many mountaineers, requiring months of preparation and training because of the difficulty level. It would take up to four days to conquer its sacred summit.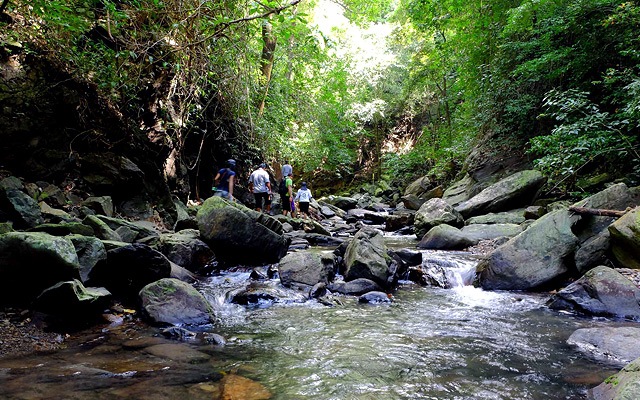 Onoda Trail and Caves
Lubang, Occidental Mindoro
Fee: P25/person
The Onoda Trail and Caves is one of Lubang's popular tourist spots. It served as the hideout and escape route of Lt. Hiroo Onoda and his troops during World War II. The trail runs for eight kilometers, covering a series of four caves. There are also streams, century-old trees, and wild animals along the way. Want to know more? Read up on how Onoda and his group were able to survive during the long-running war.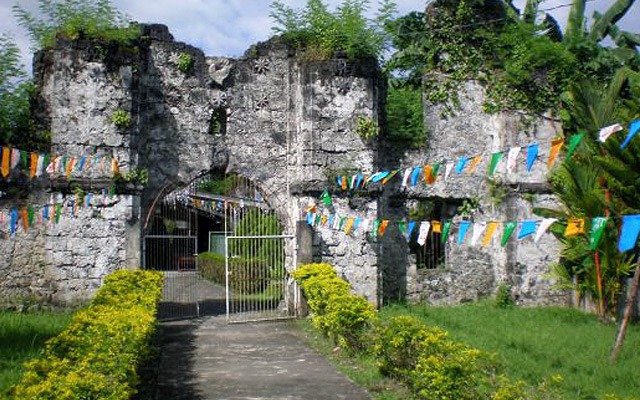 Bancuro Church Ruins
Naujan, Oriental Mindoro 
If you want a spiritual retreat, you may want to visit the remains of one of the oldest churches in the province. Bancuro Church or Simbahang Bato was built in 17th century by the Augustinian friars. Made of stone walls, adobe, and corals, it was not only used as a house of worship but also as a refuge against invaders. It was later burned by Moro pirates when they did not find the sought-after golden bell in its tower. Today, there is a small chapel inside the ruined church where people can pray or attend mass.
ADVERTISEMENT - CONTINUE READING BELOW
How to get there: The island can be reached via small ferry from Batangas Pier to Muelle Port in Puerto Galera (P230; one hour). You can also take your car via RORO (Roll on, Roll off) from Batangas Pier to Calapan Port (passenger fare: P225, driver fare: P129, vehicle fare: P1,480; one and a half hours).
Share this story with your friends!
---
Help us make Spot.ph better!
Take the short survey
More Videos You Can Watch
Load More Stories