10 Exciting Things to Do in Western Samar
Here's why this under-the-radar destination should be on your bucket list.
(SPOT.ph) Western Samar, one of the three provinces on Samar Island in Eastern Visayas, is home not only to the Philippines' largest cave but also to the country's longest cave system. Still a bit under-the-radar, it is truly an adventurer's paradise with its karst formations, majestic waterfalls, and scenic network of rivers. The next time you're in that part of the archipelago, don't just drive for the sake of crossing San Juanico Bridge then turn back. Go on and explore the exciting sights you've been missing; we list down some of them.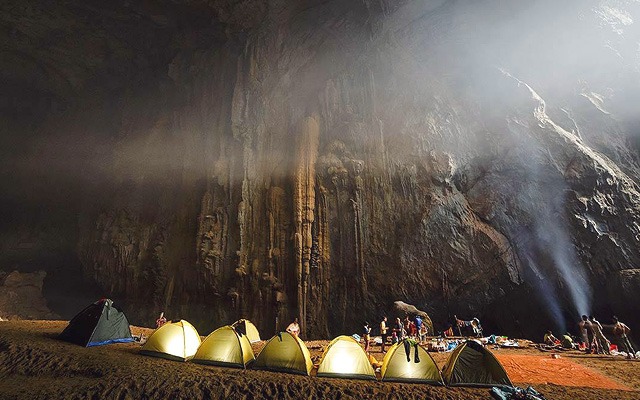 ADVERTISEMENT - CONTINUE READING BELOW
Spend a night (or two) at Langun-Gobingob Caves
With an area of 900 square meters and a span of over 12 cave systems, the Langun-Gobingob Caves in Calbiga is considered the Philippines' biggest cave system—it takes eight hours or more to trek it. You have two options to enter, there's the Langun entrance where you have to do a 30-meter vertical descent, and there's the Gobingob entrance, which is an hour's hike from Barangay Panayuran. Aside from climbing boulders and cliffs (with a harness, don't worry!), scrambling through slippery and muddy pathways, and crouching through rock formations, you can set up camp and sleep in the dark in a chamber the size of five football fields. Tour packages range from P3,500/head (one day) to P10,000/head (three days).
CONTINUE READING BELOW
Recommended Videos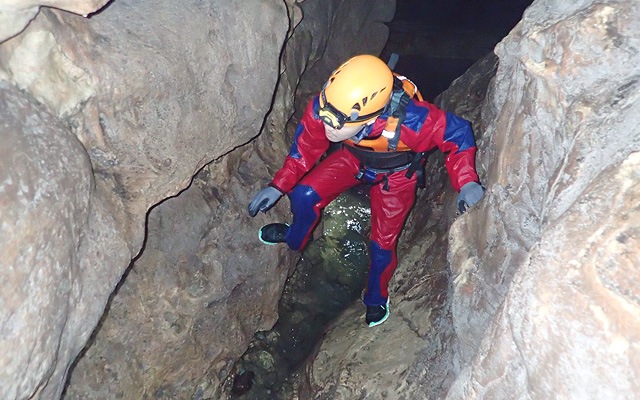 ADVERTISEMENT - CONTINUE READING BELOW
Try extreme caving at Lobo Cave
Lobo Cave in Barangay Tagbayaon, Jiabong is a good spot if you're just trying out extreme caving for the first time. It involves an hour of jungle trekking just to get to the entrance, and the rest of the day to explore its hidden caverns, walk through muddy tunnels with bats hovering above, and swim across underground pools and rivers. The biggest challenge is rappelling down a vertical diamond-shaped passage (that can fit only one person) and making sure that you don't fall into a ravine. Tours start at P3,000/head.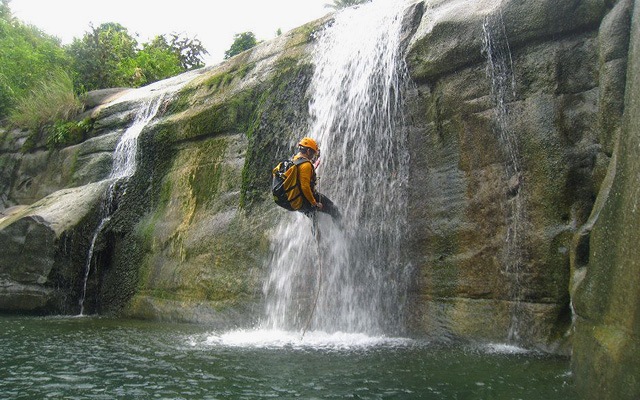 ADVERTISEMENT - CONTINUE READING BELOW
Go canyoneering at Samar's waterfalls
Canyoneering (or canyoning) may be popular in Badian, Cebu, but Barangay Bangon in Catbalogan has its own series of seven waterfalls perfect for a thrilling adventure. Be prepared for a full day of jungle trekking, rappelling, swimming, sliding, and jumping off cliffs and falls. Canyoneering fee is at P2,500/head.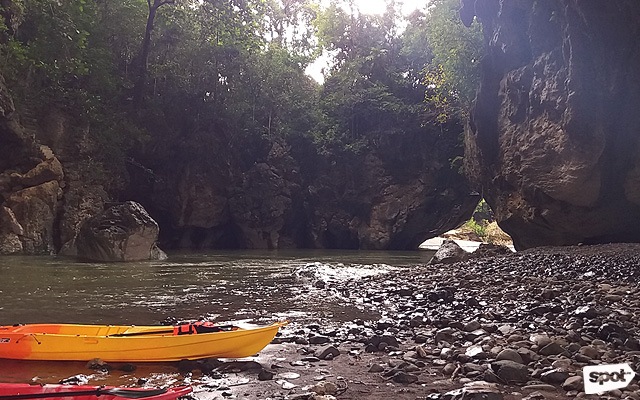 ADVERTISEMENT - CONTINUE READING BELOW
Kayak to Sohoton Natural Bridge
Samar not only has the country's longest man-made bridge over a body of seawater, but it also has a breathtaking limestone natural bridge that serves as the entrance to an equally stunning gorge. You can find this within the 840-hectare Sohoton Natural Bridge National Park in Basey. To get to the bridge, you can take a kayak and paddle upstream. You may have to walk and drag your kayak through some parts of the river because the current can be strong. Don't worry, every boat comes with a tour guide in case you need help. Fee for the kayak is at P150.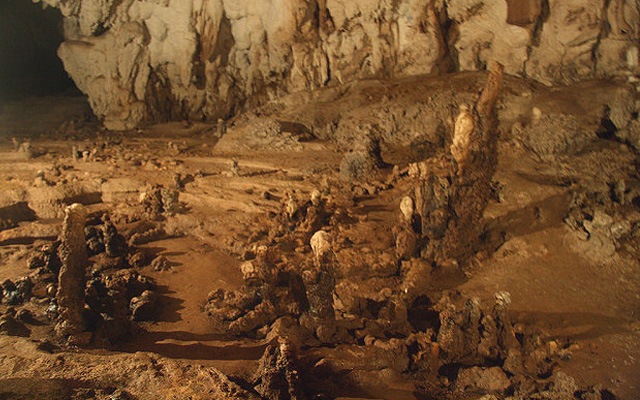 ADVERTISEMENT - CONTINUE READING BELOW
Get lost in an imaginary world inside Panhulugan Cave
Panhulugan Cave, also part of Sohoton Natural Bridge National Park, is probably the easiest cave to explore in Samar. After squeezing your way through narrow openings, you get to walk around on mostly flat areas for about an hour. The cave features beautiful rock formations, walls of sparkling white crystals, and chambers full of stalactites, stalagmites, and even helictites. Local tour guides have named these formations based on their shapes, such as images of the Holy Family, the Statue of Liberty, the Great Wall of China, the Chocolate Hills of Bohol, and the Banaue Rice Terraces. Entrance to the cave is at P300 for a group of 10.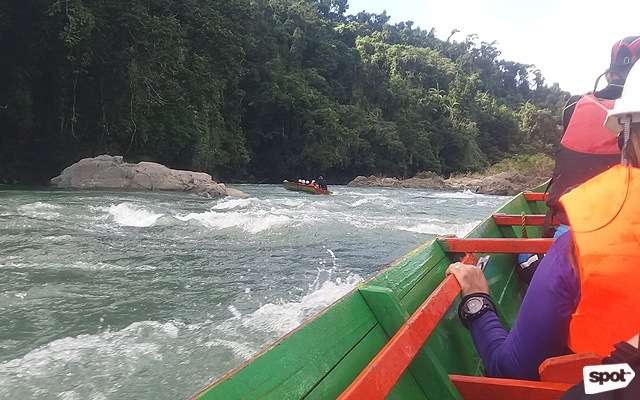 ADVERTISEMENT - CONTINUE READING BELOW
Ride a torpedo along Ulot River
If Cagayan de Oro has its White Water Rafting and Pagsanjan, Laguna has its Shooting the Rapids, Ulot River in Barangay Tenani, Paranas has what they call the Torpedo Extreme Boat Adventure. Aside from being named after a motorized boat which looks like a torpedo, the term is also derived from a local organization—Tenani Boat Operators for River Protection and Environmental Development Organization. This thrilling adventure features a 10.5-kilometer downstream ride through Samar's longest river (at 90 kilometers), which includes passing by verdant foliage, sightings of rare birds, and maneuvering through a series of wild rapids. This takes roughly 45 minutes, and the way back—which takes an hour of riding upstream—is perfect as the sun sets into the horizon. One boat for five people is at P1,800.
ADVERTISEMENT - CONTINUE READING BELOW
Jump into the raging rapids at Deni's Point
After the hour-long ride along Ulot River, tourists have the option to cross the raging waters, climb huge boulders, and jump off a big rock and into the rapids. It's clearly a lot of work, but the thrill at the end is worth every ounce of effort. Just make sure that you hold on to the rope provided by the tour guides after the big jump, unless you want to be carried off by the current to Eastern Samar. Kidding, of course! (Or are we?)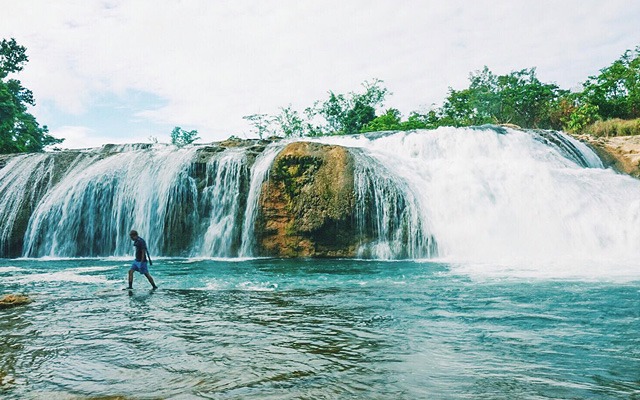 ADVERTISEMENT - CONTINUE READING BELOW
Walk 2,000 steps to Samar's Mini-Niagara
Reaching Lulugayan Falls in Barangay Literon, Calbiga can be quite a challenge, but the sight at the end of the 2,000 steps is definitely worth it. It's been dubbed a Mini-Niagara because of its width at 50 meters. There are also picnic tables in the area, perfect for an afternoon of pigging out with family and friends.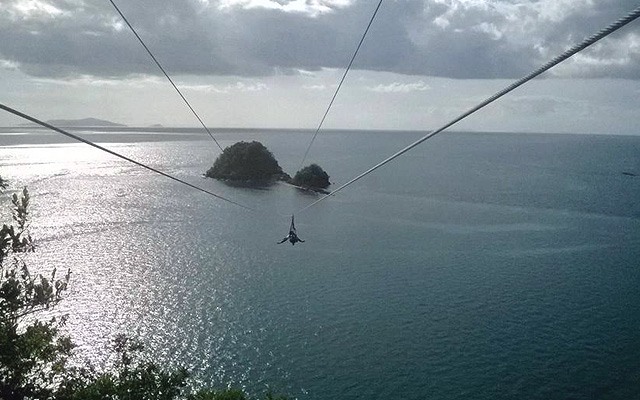 ADVERTISEMENT - CONTINUE READING BELOW
Zip down to one island from another in Calbayog
Opened in 2016, the Calbayog Zipline and Malajog Ridge Natural Park lets guests slide down a rope starting from a ridge overlooking Samar Sea and onto an islet called Daraga about 750 meters away. Afterwards, you get to ride a boat back to the beach to cap off your adventure. Zipline fee is at P200.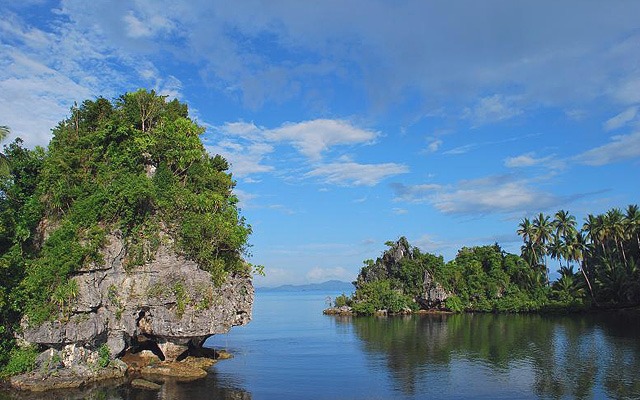 ADVERTISEMENT - CONTINUE READING BELOW
Climb the astounding rock formations in Marabut
Aside from being Instagram-worthy, the rock formations in Barangay Osmeña in Marabut are also perfect for free climbing. (Yes, it's the type of rock climbing without the usual harnesses and ropes.) But if you're not cut out for this sport, you can just lounge around the white-sand beach or hidden coves until sundown.
How to get there:
There are available flights from Manila to Calbayog City in Samar and Catarman in Northern Samar, but these aren't as frequent or as affordable as you want them to be. The cheapest way to get to the island is via Tacloban City in the neighboring province of Leyte. From there, you can take a bus or a van to Catbalogan, Samar's capital.
Share this story with your friends!
---
Help us make Spot.ph better!
Take the short survey
Load More Stories