The SPOT.ph Guide to Iceland
Northern Lights, ice caves, and more.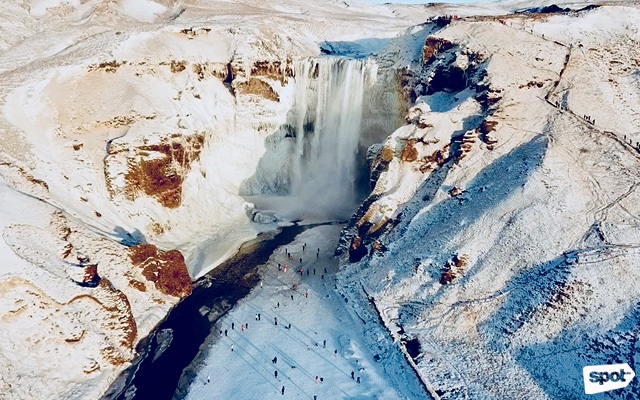 Skógafoss Waterfall
(SPOT.ph) Beyond the grandeur of continental Europe is the island nation of Iceland. Its isolation from the rest of the continent, trapped in the frigid waters of northern Atlantic and Artic Oceans and stranded in the tectonic plates of North America and Europe have resulted to a wide array of jaw-dropping landscapes.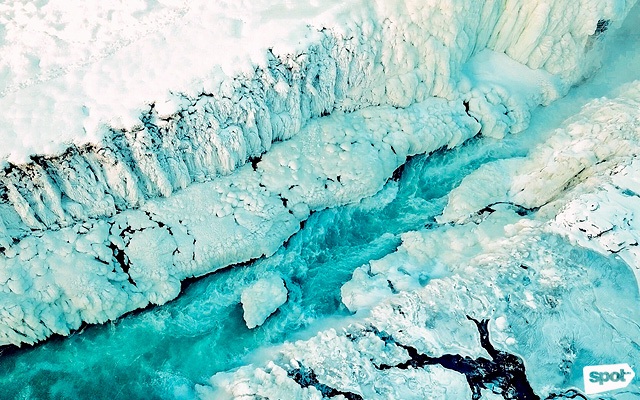 ADVERTISEMENT - CONTINUE READING BELOW
Gullfoss Waterfall
These attractions have remained frozen in time and hidden from the rest of the world until recently. Thanks (or no thanks) to Hollywood and Game of Thrones, tourists now regularly outnumber the entire population of this European country. So grab your thick winter clothes and beanies for a beautiful Icelandic adventure!
WHERE TO GO
Iceland is the complete opposite of its European counterparts in terms of tourism hotspots. While the rest of the continent showcases the best spots and attractions through its capital cities, the island's main tourist draw is the countryside. Its two main destination clusters, The Golden Circle and the Southern Shores, are located northeast and southeast of its capital city, Reykjavik.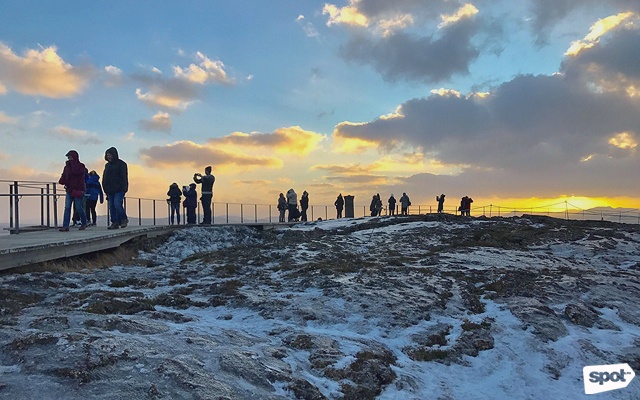 Thingvellir National Park Rift Valley
Setting foot in the Thingvellir Rift Valley, which sits on top of two continental plates, is an experience that's totally mind-blowing. First, it is the only place on the planet that allows you to be in two entire continents at once! Second, it is home to Silfra, voted one of the top five best dive sites in the world. It is a water-filled fissure that's a product of the drifting continental plates. The water is so filtered, it's drinkable, and the visibility stretches to 100 meters! No wonder tourists brave the almost-freezing water just to snorkel or dive in it. It is also one of the spots in Iceland where Game of Thrones was shot.
CONTINUE READING BELOW
Recommended Videos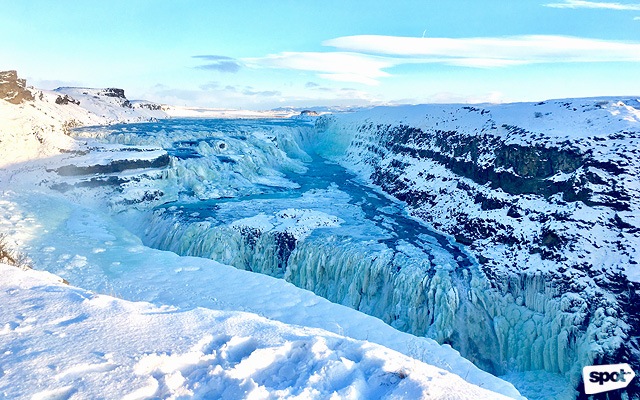 Gullfoss Waterfall
This massive, two-tier waterfall glistens with a golden hue as the sun's rays hit the slushy mix of ice and water cascading down into a crevice. This is why it's earned the title "most beautiful waterfall" in Iceland. This is the highlight of any Golden Circle tour in Iceland.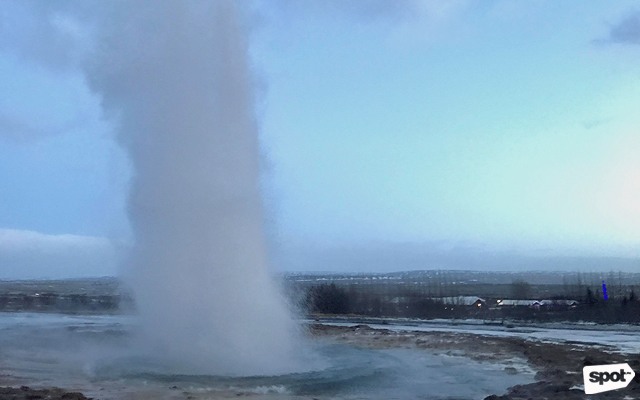 ADVERTISEMENT - CONTINUE READING BELOW
Geysir Geothermal Area
Known as the Land of Fire and Ice, Iceland is home to countless volcanoes, hot springs, and geothermal areas. One example is the Geysir Geothermal Area where hot springs have just the right amount of temperature for bathing.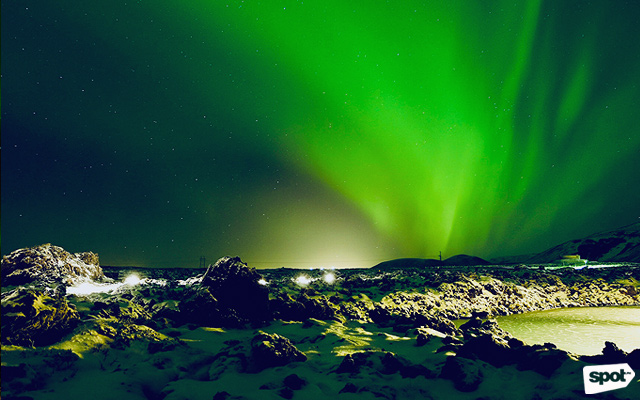 A trip to Iceland during wintertime is never complete without an attempt to spot the Northern Lights. This elusive natural light show is a product of the interaction between the Earth's magnetic field and the incoming solar wind. It is said that Iceland is the cheapest place on Earth to spot these magnificent natural neon lights.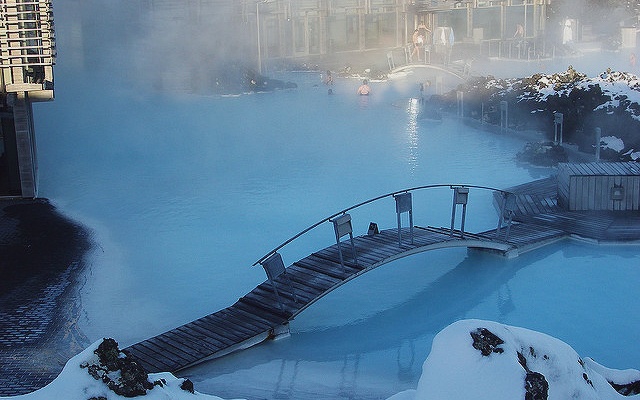 ADVERTISEMENT - CONTINUE READING BELOW
Blue Lagoon
Often seen in Iceland's travel guides and postcards, this powder blue lagoon provides a stark contrast to the algae-covered lava fields of Grindavik. The man-made lagoon is rich in minerals such as silica and sulfur, and a type of algae that is said to do wonders for the skin. This is also why it's often referred to as the fountain of youth. Anyone up for a floating massage? A masseuse can do a 15-minute massage while you're floating on your back in the lagoon.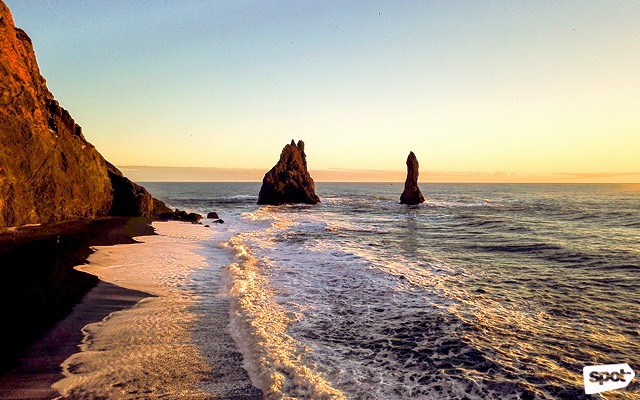 Reynisfjara Black Sand Beach
Icelandic Southern Coast
If you have more time to explore Iceland, then traveling to the Southern Coast is a must. It is home to the world-renowned glacier, Svinafellsjokull, the black-sand beach in the town of Vik, ice chunks-littered Jokulsarlon Beach, ice caves in Vatnajokull National Park, and a few more frozen waterfalls.
WHAT TO EAT
ADVERTISEMENT - CONTINUE READING BELOW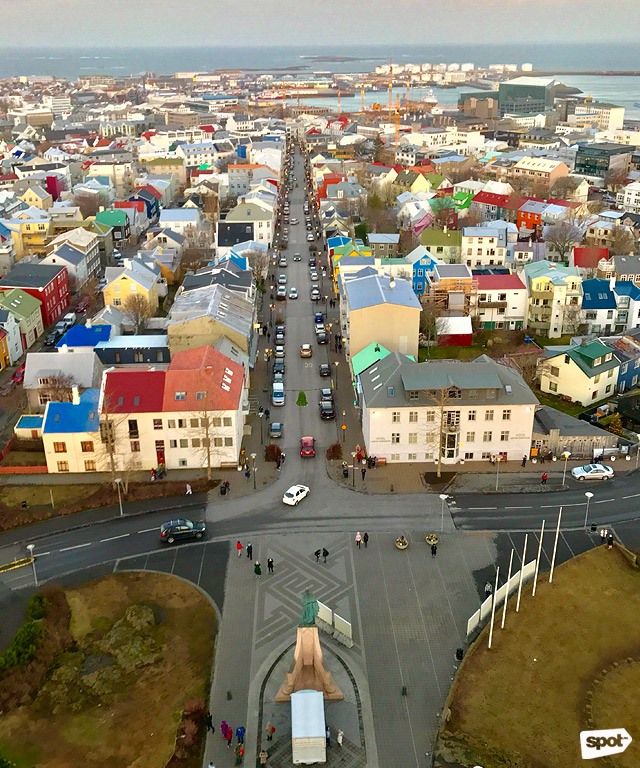 Downtown Reykjavik
Reykjavik is the largest and most populous city in Iceland and yet, it still exudes that quaint small-town feel. Aside from the major landmarks such as the rocket-shaped Church of Hallgrimskirkja, the impressive Perlan Museum, the scandalous Phallic Museum, and the celebrated Harpa Concert Hall, tourists flock to the capital to dine, drink, and party. Here are a few must-try gastronomic treats when in Reykjavik: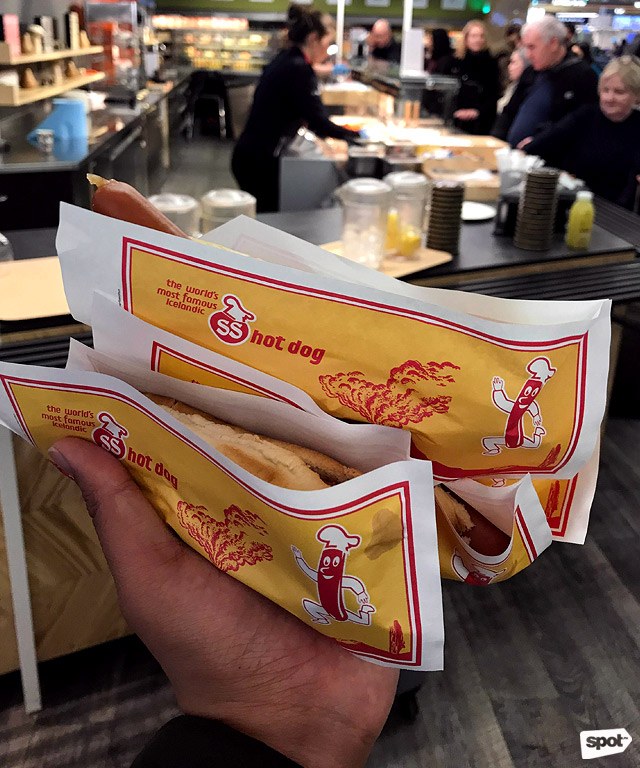 ADVERTISEMENT - CONTINUE READING BELOW
Icelandic hot dog
Popular among tourists, the hotdog in Iceland is not only affordable (490 Icelandic króna, around P250) but also extraordinarily flavorful. The secret lies in the use of lamb meat. No wonder the likes of Metallica and former U.S. President Bill Clinton have joined the bandwagon of folks that line up just to get a taste of the world-famous street food. Pro tip: Look for the Bæjarins Beztu Pylsur, which translates to the "best hot dog in town."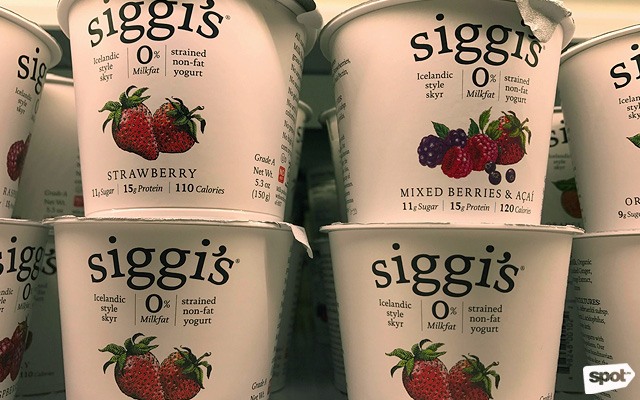 Icelandic Yogurt
You can buy a lush, creamy, and mildly sweet cup of yogurt from Siggi's Dairy for just 200 Icelandic króna (around P100). It's so good that you end up going for seconds. You can stock up on yogurt and oatmeal if you want to save on eating out for breakfast.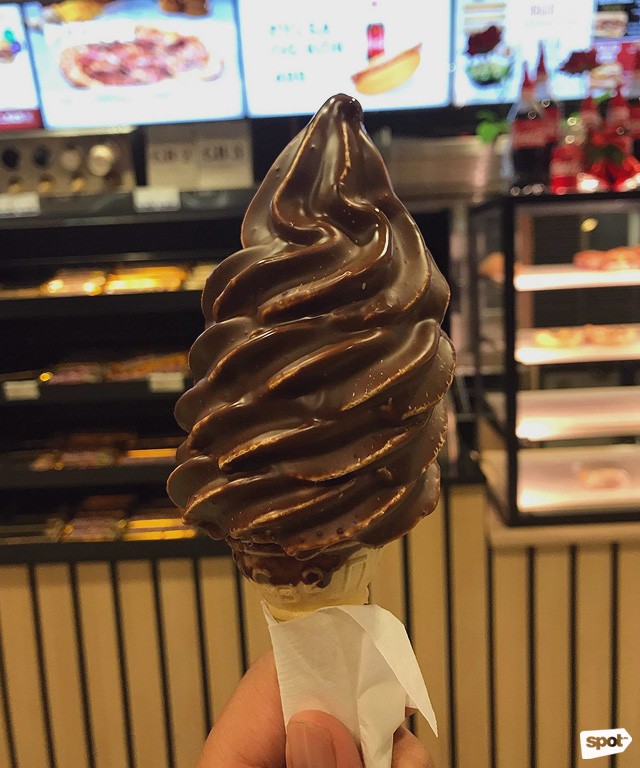 ADVERTISEMENT - CONTINUE READING BELOW
Licorice ice cream
Despite the cold, Icelanders love ice cream. Here, the sweet treat is often coated with a black syrup shell made of licorice. You can easily find it in any convenience store.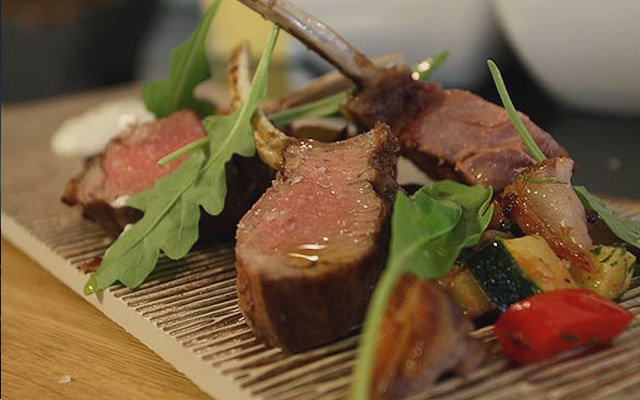 Icelandic Lamb
Icelandic lamb is exceptionally tasty due to the fact that it isn't exposed to any artificial hormones, pesticides, or growth enhancers. If you want to taste the best lamb dishes, head to Old Iceland Restaurant for their extra-tender roast lamb, lamb loin, and savory lamb soup.
WHERE TO STAY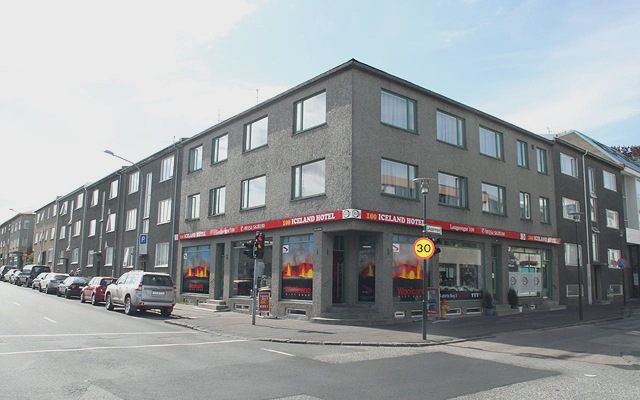 ADVERTISEMENT - CONTINUE READING BELOW
100 Iceland
100 Laugavegur
info@100icelandhotel.is
100icelandhotel.is
Rates start at P8,000
100 Iceland is an easy choice if you're looking for an affordable accommodation in Reykjavik. It is located along the main street of Laugavegur, the center of most commercial activity in the city. 100 Iceland also offers a Chinese buffet for lunch and dinner.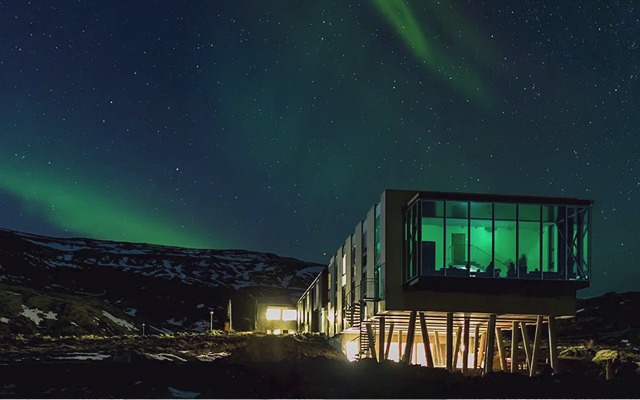 Ion Adventure Hotel
Nesjavellir vid Thingvallavatn, Selfoss
reservations@ioniceland.is
ionadventure.ioniceland.is
Rates start at 35,000 króna (around P18,500)
Located next to Thingvellir National Park, the Ion Adventure Hotel offers spectacular views of mountainous lava fields. The eco-friendly hotel features a heated swimming pool and spa, and wide glass windows where you can catch the Northern Lights from inside your room.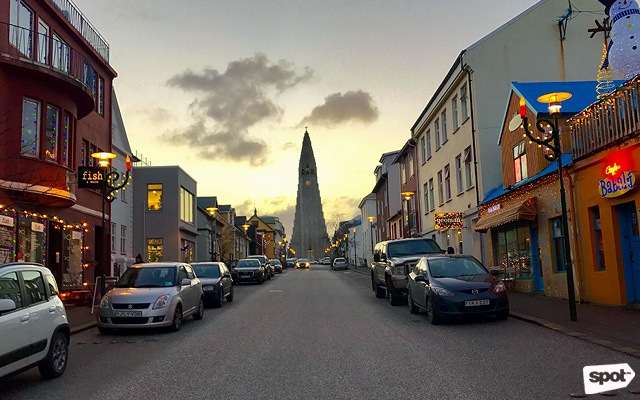 ADVERTISEMENT - CONTINUE READING BELOW
WHEN TO GO 
Iceland is best explored during wintertime because of two things: Winter landscapes and Northern Lights. Ice and snow just make everything magical: From the bizarre-looking crevices of Svinafellsjokull glacier to the frozen waterfalls, breathtaking ice caves, and gem-like ice littered coast of Diamond Beach in Jokusarlon, everything looks almost surreal.
Winter also marks the peak of Aurora Borealis activity in Iceland. With longer nights, you have a a better chance of seeing this magnificent display.
HOW TO GET THERE
You can reach Reykjavík Airport in Iceland by connecting flights from major cities in Europe and North America through Wow Airline or Icelandic Air.
For more travel stories from Julius Calvin Santos, visit iHap Travel.
Share this story with your friends!
---
Help us make Spot.ph better!
Take the short survey
Load More Stories