10 Challenging Hiking Destinations Near Manila
These aren't for the weak of heart.
(SPOT.ph) If you've been working on building up strength as part your New Year's resolutions, it might be time to challenge yourself to these moderate-to-difficult hiking destinations near Manila. We recommend hiking on a weekday and with few people since this has lower environmental impact. Required or not, hire a local guide to help them earn income. For those who will be climbing for the first time, come prepared because these Philippine mountains are sure to test your limits.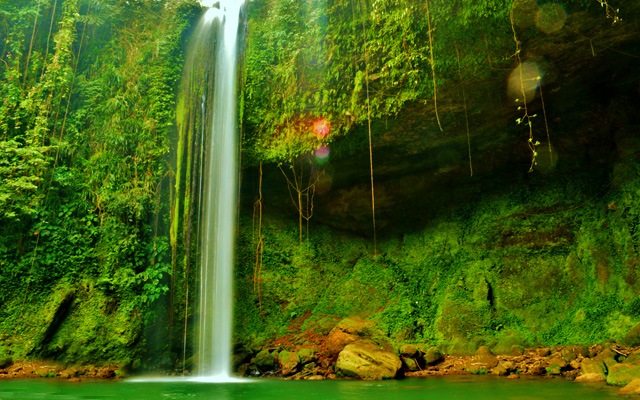 Mt. Romelo (Siniloan, Laguna)
Mt. Romelo's trail can be challenging in the rainy season because of the muddy terrain, so it's best to go during the summer. You won't have to worry about the heat and the sun because it's mostly covered with trees, which provide natural shade for hikers. To cap off your adventure, descend to Buruwisan Falls for a refreshing dip. 
ADVERTISEMENT - CONTINUE READING BELOW
How to get there: From Sampaloc, Manila, take a bus bound for Infanta. Have them drop you off at Buruwisan Falls Ecology Park.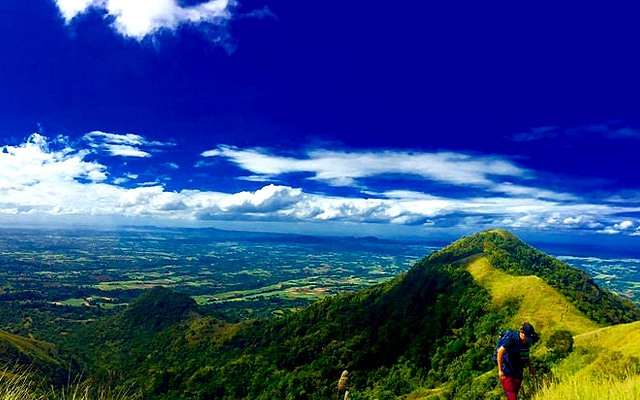 CONTINUE READING BELOW
Recommended Videos
Mt. Talamitam (Nasugbu, Batangas)
Talamitam is the little sister of Mt. Batulao, the more well-known peak in the area. The open terrain is an easy two-hour hike but the challenge lies in the 60-degree trail right before the peak. Start early since there are limited number of trees that can provide shade. Visit the Layong Bato River after your hike for a much-needed rest. 
How to get there: Ride a DLTB bus bound for Nasugbu and get off at Sitio Bayabasan (Kilometer 83).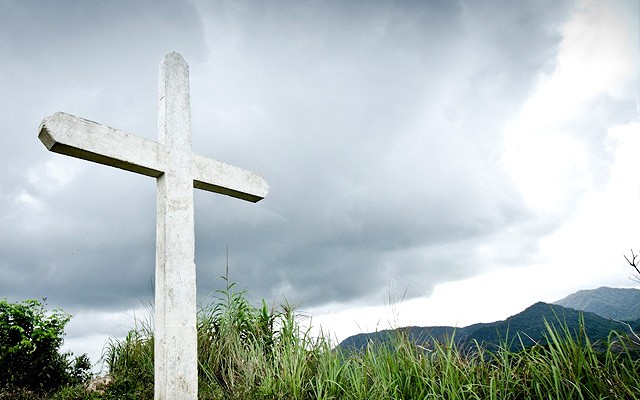 ADVERTISEMENT - CONTINUE READING BELOW
Mt. Manabu (Sto. Tomas, Batangas)
The highest point of Mt. Manabu is marked with a white cross, so don't annoy your guide with a repetitive "Are we there yet?" From the summit, you can enjoy a panoramic view of Mt. Makiling, Mt. Maculot, the Malipunyo Mountain Range, and other nearby Batangas mountains. 
How to get there: At Buendia, ride a bus going to Lipa. Get off at Robinsons Lipa and ride a jeep going to Fiesta Mall Junction. At the junction, take a tricycle to Sulok going to Manabu jump-off point.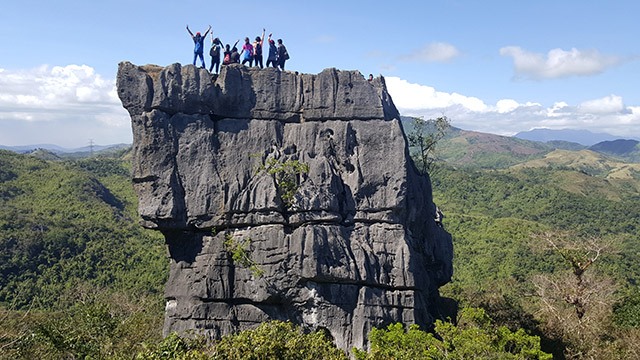 Mt. Masungki (Tanay, Rizal)
Masungki, which means uneven or jagged in Filipino, is an apt name for mountain that will definitely test your limits and challenge your climbing skills. Its most famous rock formation is the Nagpatong Rock, a couple of limestone boulders on top of each other, which daring travelers climb for a photograph on its flat top. 
ADVERTISEMENT - CONTINUE READING BELOW
How to get there: Ride a jeep from Cubao to Cogeo. Take another jeep to Sampaloc and get off at Cuyambay. Ride a tricycle to the Cuyambay Barangay Hall.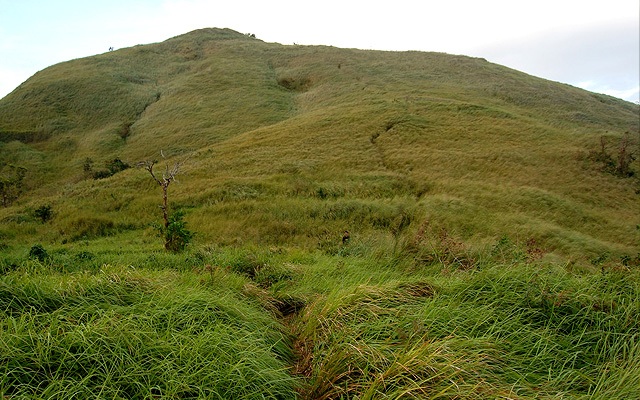 Mt. Tagapo (Binangonan, Rizal)
At the heart of Laguna Bay is Mt. Tagapo (a.k. a. Susong Dalaga), which offers amazing views of the lake and nearby cities and towns. The trail leading to the summit is covered with cogon grass and doesn't have much shade, so it's best to hike before sunrise. 
How to get there: From EDSA Crossing, take a jeep or a van bound for Binangonan Port. Ride a pumpboat to Barangay Janosa.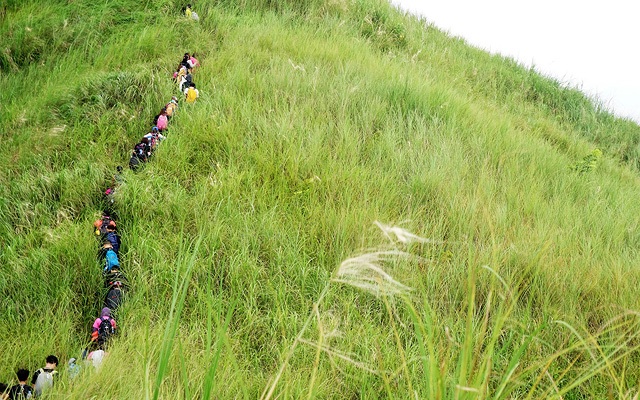 ADVERTISEMENT - CONTINUE READING BELOW
Mt. Maynuba and Mt. Cayabu (Tanay, Rizal)
This twin hike's eight-kilometer length is worth it because you'll have eight waterfalls to see along the way. Start your climb as early as 3 a.m. to catch the sea of clouds at Mt. Maynuba, which is surrounded by lush trees. Its subsidiary peak, Mt. Cayabu, is where you can refuel, relax, and be one with nature. There are some rocky areas and bit of rappelling going down but you can easily take a break under one of the waterfalls. 
How to get there: From Cubao, take a jeep bound for Cogeo. Take another jeep to Batangasan Junction, then ride a tricycle to Mar-Ning's Farm and Resort.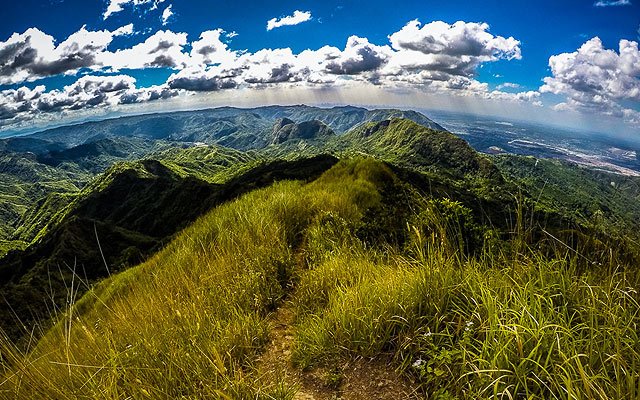 Mt. Ayaas, Mt. Supit Ulang, and Mt. Oro (Rodriguez, Rizal)
When doing trilogy hikes, start with the hardest peak so it'll be easier as you move forward. For what is known as the MASCAP Trilogy, begin with Mt. Ayaas, which used to be the home of many snakes (they're all gone now, don't worry). It is at least a two-hour trek with river crossings. The second peak, Mt. Sipit Ulang, has an Instagram-worthy rock formation that's shaped like a crab's claw. The third peak, the easiest of the three, is the perfect spot to catch the sunset for capping off a fulfilling day. 
ADVERTISEMENT - CONTINUE READING BELOW
How to get there: Ride a jeep or van from Cubao to Montalban. Take a tricycle to Barangay Mascap.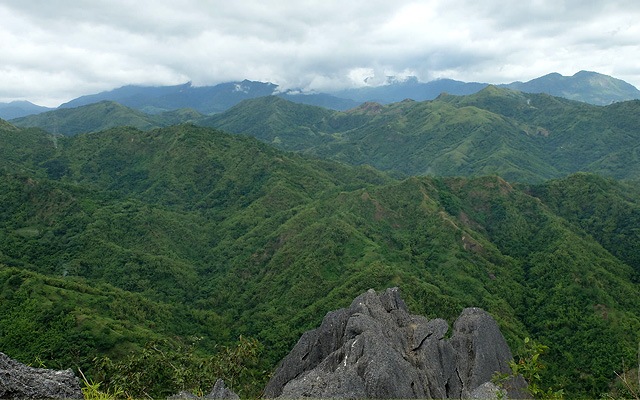 Mt. Pamitinan, Hapunang Banoi, and Binacayan (Montalban, Rizal)
Scenic views of Sierra Madre and Rizal province can be enjoyed through the Montalban trilogy. Because of the limestone formations, wearing gloves to ensure a comfortable grip and extra safety is highly recommended. Mt. Pamitinan has the best trail and its summit is a favorite among photographers. Next to Pamitinan is Hapunang Banoi, separated by a junction. Finish off with a shorter hike in Mt. Binacayan, which has a view of the Wawa River.  
How to get there: Hop on a jeep or a van going to Montalban. Take a tricycle to Barangay Wawa.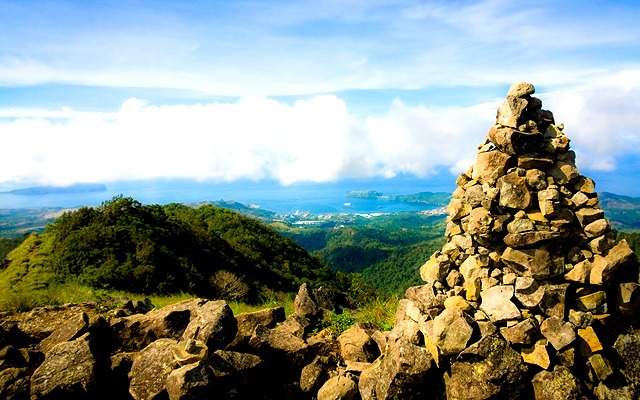 ADVERTISEMENT - CONTINUE READING BELOW
Tarak Ridge (Mariveles, Bataan)
A play on the words "tarik" (steep) and "tabak" (hunting knife), Tarak Ridge lives up to its reputation; but its moderately challenging hike will reward you with a stunning view of Bataan, Corregidor, and neighboring islands. Its trail has dense grasslands and steep routes so make sure you're physically ready for this one! 
How to get there: From Cubao, ride a bus going to Mariveles, Bataan. Get off at Barangay Alas-asin. Walk towards the jump-off point or ride a tricycle.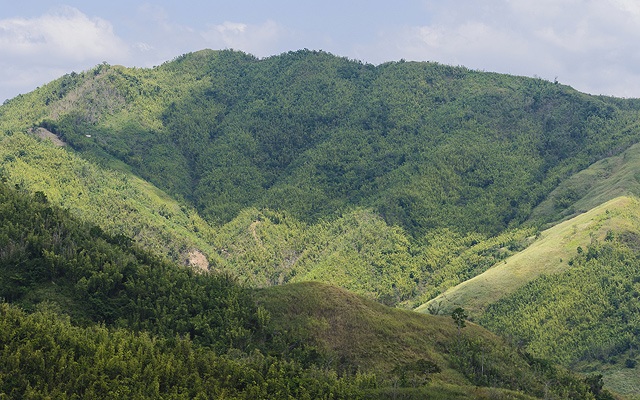 Mt. Batolusong (Tanay, Rizal)
Benguet's Mt. Ulap may be popular, but Rizal has an equally amazing version of a sea of clouds, which you'll see when you climb Mt. Batolusong. Best to start your hike as early as 3 a.m. so you can catch the sunrise at the summit. The trail starts with a trek up rice fields, continues to the Duhatan Ridge where there are rows of duhat trees, then on to the grasslands of Mapatag Plateau, and ends at the south tail of the Sierra Madre. 
ADVERTISEMENT - CONTINUE READING BELOW
How to get there: Take a jeep to Cogeo, then another jeep to Barangay Sampaloc. You can rent a habal-habal to get to Barangay San Andres. 
Share this story with your friends!
---
Help us make Spot.ph better!
Take the short survey
Load More Stories