(SPOT.ph) Beyond the traffic and grime, there's actually so much to see and do in Metro Manila if you're looking for a one-of-a-kind cultural experience. An example would be walking tours that take you around heritage sites in the city, from some of the most majestic churches to foodie hotspots that reflect our country's rich history.
Check out a few of the tours that can bring you to these places—some with a different kind of thrill.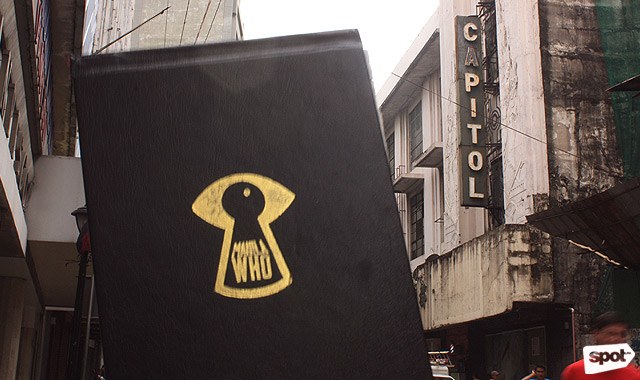 ADVERTISEMENT - CONTINUE READING BELOW
manilawho.wixsite.com/manilawho
Rates start at P968/head (min. of five people)
Manila Who lets you tap into your inner sleuth through its story-driven walk around Escolta, Manila. Unlike your typical historical tour, you have to find clues that will lead you to your next stop, or finish challenges to gather enough evidence to solve the case. It's like a combination of the classic mystery board game Cluedo and the famous reality television show The Amazing Race. If you find yourself going off track, someone from Manila Who can point you in the right direction without giving away too much.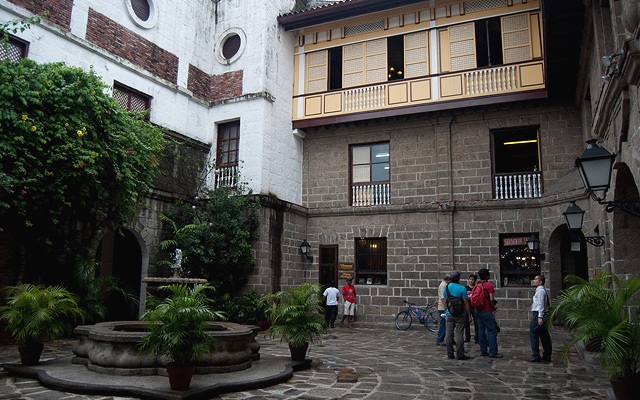 ADVERTISEMENT - CONTINUE READING BELOW
Recommended Videos
manilaforaday.com
Rates start at P5,800 for five people
Manila for a Day is on a mission to "connect the world to the Filipino soul." To do this, it offers engaging tours that are not only narrative-driven and fact-based, but also aware of the cultural significance of places like Intramuros. One of their interesting tours is called Colors of Manila, which combines a halal food crawl and stopovers in Quiapo's shopping district.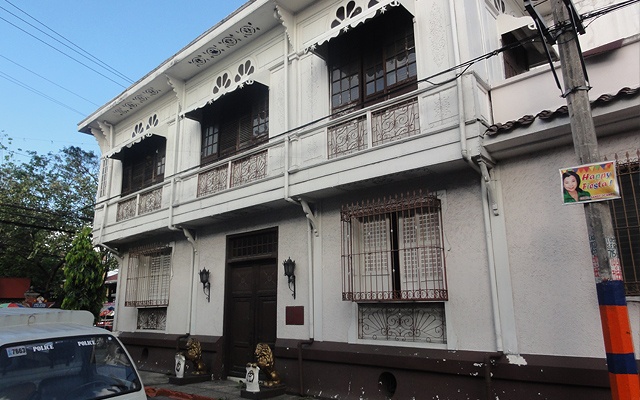 ADVERTISEMENT - CONTINUE READING BELOW
Don't Skip Manila
dontskipmanilaph.wixsite.com/dontskipmanila
Rates start at P350/head
Don't Skip Manila encourages you to, well, not skip Manila because there's always "something more to see." It brings you beyond the chaos and traffic, and shows you the often-ignored facets of the city as the melting pot of Philippine culture. Destinations for walking tours include Intramuros, Pandacan, Escolta, Quiapo, and Binondo.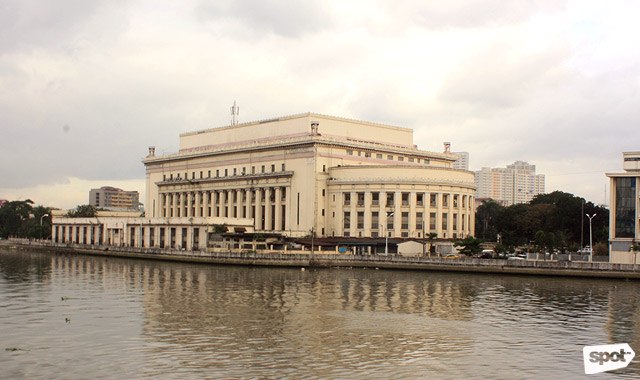 ADVERTISEMENT - CONTINUE READING BELOW
Royal Postal Heritage Guided Tour
www.facebook.com/RoyalPostalHeritageGuidedTour
Free
Before e-mail and apps like Facebook Messenger, Viber, and Telegram, snail mail and actual telegram were the means of communication. The Royal Postal Heritage Guided Tour is designed to revive the Manila Central Post Office's heritage through walking tours in and around the post-war structure that still stands in Lawton, Manila. Free tours are scheduled every first and third Sunday of every month so better sign up early.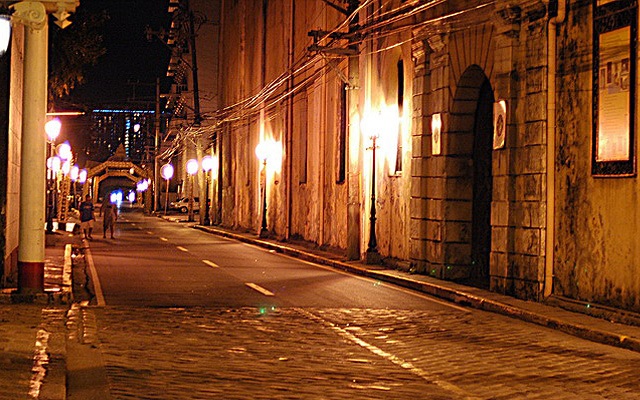 ADVERTISEMENT - CONTINUE READING BELOW
Intramuros Ghost Walk
www.facebook.com/intramurosghostwalk
Rates start at P350/head (min. of eight people)
Intramuros was not only one of the most heavily damaged places in Manila during World War II, but it was also a witness to the killing of Filipino soldiers and civilians during the Japanese occupation. For tour operator Jade Martin, the walled city is a hotspot for paranormal activities—thus the founding of Intramuros Ghost Walk in 2016. If you're interested, round up a group of eight brave souls and get ready for a (very) exciting four-hour walking tour.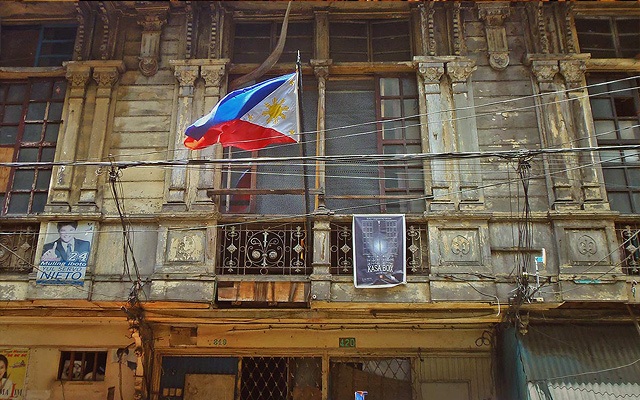 ADVERTISEMENT - CONTINUE READING BELOW
Lakbay Lakaran sa Quiapo
www.facebook.com/lakbaylakaransaquiapo
Rates start at P500/head (min. of two people)
Lakbay Lakaran sa Quiapo, which is operated by heritage volunteer group Kapitbahayan sa Kalye Bautista, aims to spread awareness about heritage sites in the heart of Manila. Some of its pit stops include the Kasa Boix, a Neo-Renaissance house that once served as dormitory to a young Manuel Quezon; and Bahay Nakpil-Bautista, which is something of a repository of memorabilia from the Katipunan and the Spanish revolution.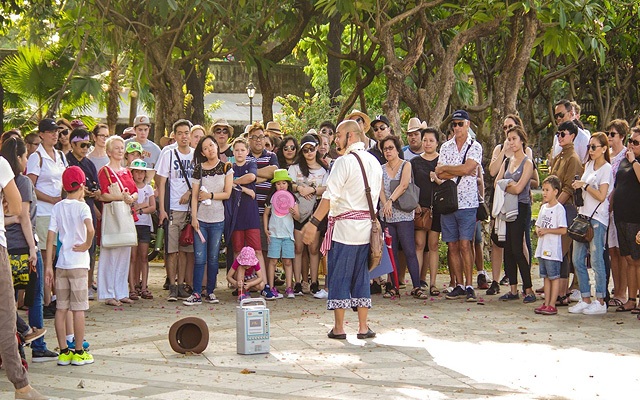 ADVERTISEMENT - CONTINUE READING BELOW
Walk This Way
carlosceldranwalks.wordpress.com
Rates start at P1,350
Artist Carlos Celdran always make a performance out of his walking tours. He not only takes guests around the walled city of Intramuros, but also to different time periods in Philippine history. Sometimes, he offers low-cost barter tours where interested parties can pay in kind—a Filipino book, Filipino food, or any cool item.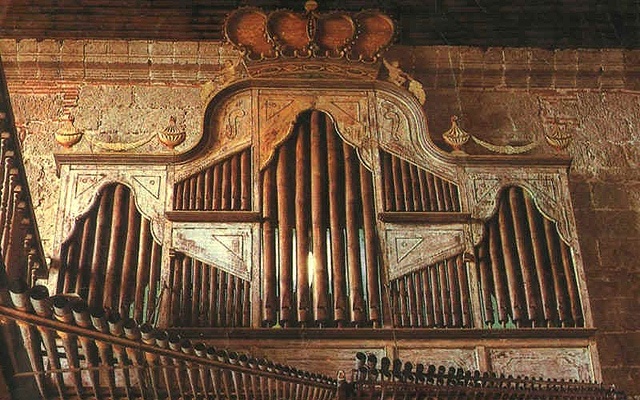 ADVERTISEMENT - CONTINUE READING BELOW
Las Piñas Walking Tour
letswalkinlaspinas.wixsite.com/walkmuch
Free
Most heritage tours often take place in Manila, particularly in Intramuros and Quiapo; but down south, an informative walking tour led by Isagani Ditan hopes to draw in tourists to that side of the Metro. It takes a closer look at the little known Las Piñas Historical Corridor, a project initiated in 1995 that aims to preserve historical and cultural places in Las Piñas City. Stopovers include the Zapote Bridge, where a battle against Spanish forces was won by the forces of Gen. Emilio Aguinaldo; the jeepney factory of Sarao Motors; and St. Joseph Parish Church, home of the renowned bamboo organ.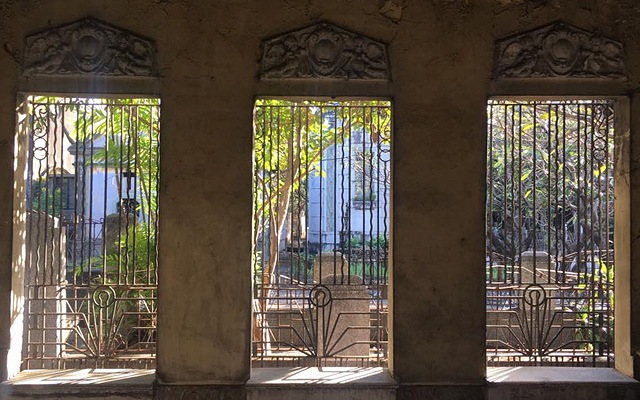 ADVERTISEMENT - CONTINUE READING BELOW
Old Manila Walks
Rates start at P1,350/head
www.oldmanilawalks.com
Old Manila Walks, which was established in 2005, was the brainchild of cultural activist and long-time museum docent Ivan Man Dy. Some of their tour packages (with very quirky names) include The Big Binondo Food Wok, a food crawl around Chinatown; Power, Palace, and a Shot of Beer, a walking tour around San Miguel and Malacañang Palace; and A FEU Good Men, an art walk around the Art Deco buildings of Far Eastern University.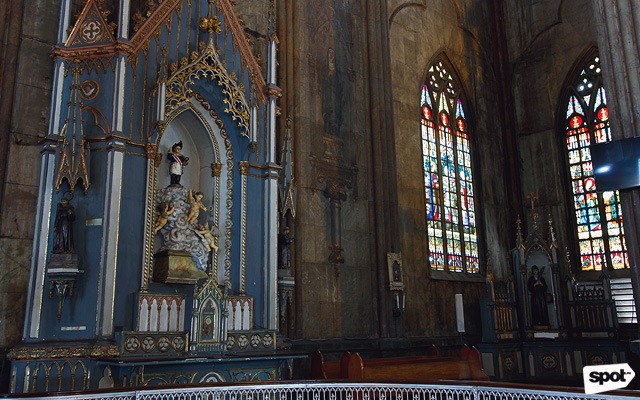 ADVERTISEMENT - CONTINUE READING BELOW
San Sebastian Basilica Tour
savesansebastian.org
Rates start at P150/head
Basilica Menor de San Sebastian, the country's only all-steel building, is on the brink of complete decay. But with the initiative of San Sebastian Basilica Conservation and Development Foundation, the structure is currently undergoing a 10-year restoration—which is only possible through fundraisers like a tour around the basilica. This tour traces not only the structure's history but also the world-class works of art within its walls.
Share this story with your friends!
---
Help us make Spot.ph better!
Take the short survey
Load More Stories