(SPOT.ph) Not a South Korea travel newbie? If you've already exhausted the popular tourist spots in Seoul, go beyond your usual itinerary and head for destinations outside of the capital. South Korea is made of different metropolitan cities and provinces with great spots to explore. Here's a list to give you a head start on your travels.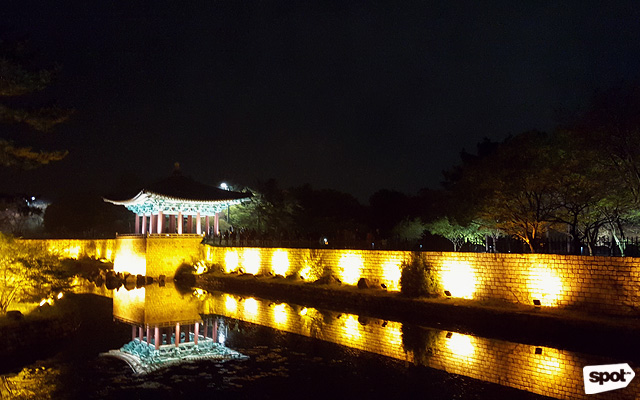 ADVERTISEMENT - CONTINUE READING BELOW
Take a night tour of Gyeongju
Want to learn more about Korea's rich history? Known as the "museum without walls," Gyeongju is the perfect destination if you want to see relics and cultural assets from the Silla dynasty. The best time to explore is at night, when the city is bathed in lights. You can book a bus tour or have your own DIY tour (we suggest the latter if you want to stay at certain places for a longer period). Make sure to stop by Donggung Palace and Wolji Pond, which used to be where the Crown Prince lived, and enjoy the breathtaking night view.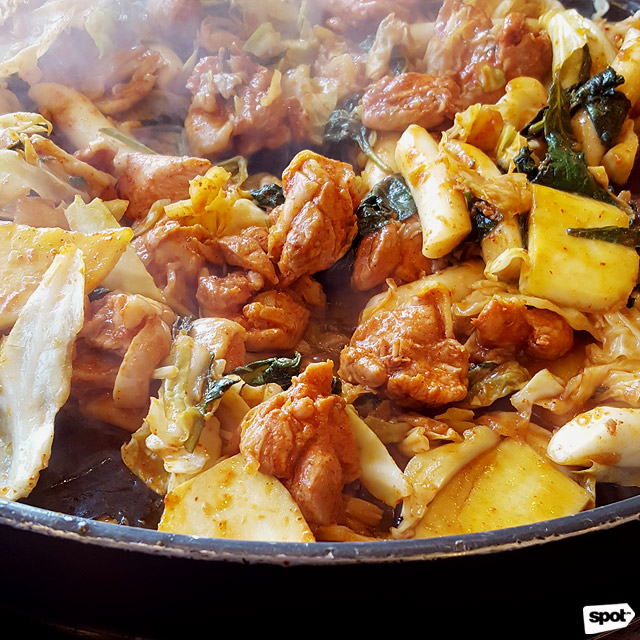 Eat dakgalbi in Chuncheon
Everybody already knows about Nami Island, where memorable scenes from the famous K-Drama Winter Sonata were shot. It's located in Chuncheon, the capital of Gangwon Province, which is also known for its delicious dakgalbi (chicken ribs). This spicy dish is cooked in a giant pan right at your table. If you're headed to Nami and you're short on time, Gapyeong's dakgalbi version is also pretty yummy. You can check out the restos at Gapyeong Wharf before taking the ferry to Nami Island.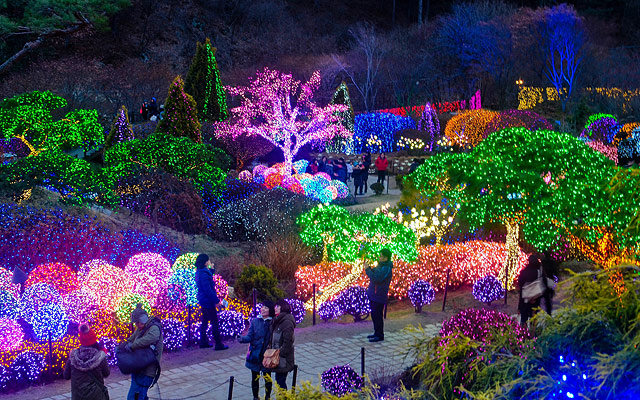 ADVERTISEMENT - CONTINUE READING BELOW
Experience the Lighting Festival at the Garden of Morning Calm
Often skipped in favor of spending more time at tourist hotspots Nami Island and Petite France, this beautiful 30,000 square-meter garden in Gapyeong makes for a peaceful hangout. Visit in the fall when the leaves are changing colors to see the garden in all its colorful glory. Come winter, they also have the famous Lighting Festival, which is a must-see. Opening hours are extended, and all the main gardens come to life in a blaze of bright lights.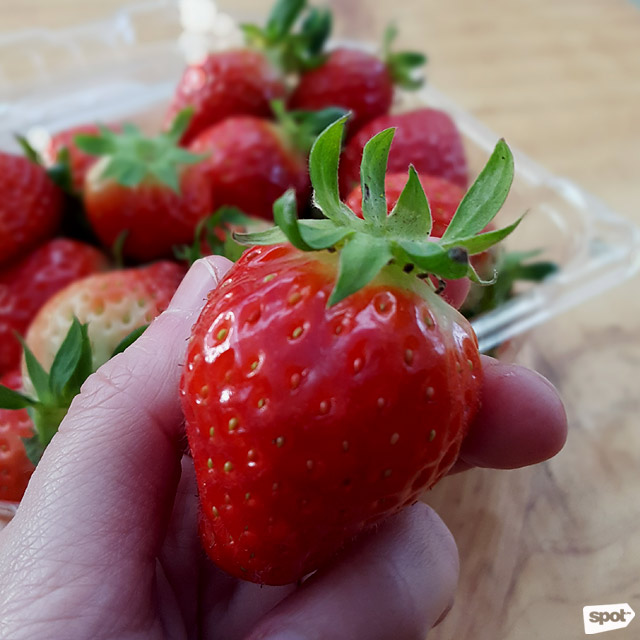 ADVERTISEMENT - CONTINUE READING BELOW
Go strawberry picking in Yangpyeong
If you're in Korea any time between December and June, head to one of the farms in Yangpyeong and go strawberry picking with your friends or family. The farms often offer activities like making your own strawberry jam, chocolate-dipped strawberries, or strawberry mochi. You can buy some delicacies too; aside from strawberry jam, they have strawberry gochujang (chili paste).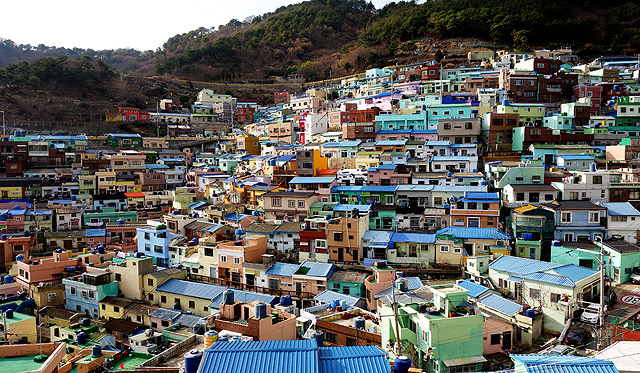 ADVERTISEMENT - CONTINUE READING BELOW
Get lost in the streets of Gamcheon Culture Village
With its colorful houses set against steep hill slopes, this Instagrammable spot is often called the Machu Picchu of Busan. The walls of the village are filled with street art your selfie-loving friends will surely appreciate. There are plenty of sculptures as well—including one of the Little Prince with the Desert Fox. Visit during festival season (usually in April) to learn more about the residents' history and enjoy cultural performances. Just make sure to remain respectful while you go around as the village is still a residential area.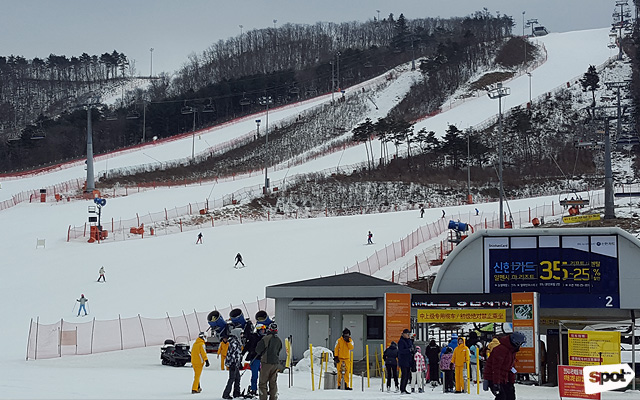 ADVERTISEMENT - CONTINUE READING BELOW
Go skiing in Pyeongchang
Pyeongchang in Gangwon Province was the venue for the 2018 Winter Olympics, so there's no better place to go to if you're planning a ski getaway. Alpensia Resort and Yongpyong Resort are some of the famous resorts in the area. If you're on a budget and you're not quite ready to do the full skiing experience, there are packages available for short snow sledding or snowboarding sessions. The snow also makes a great backdrop for photos.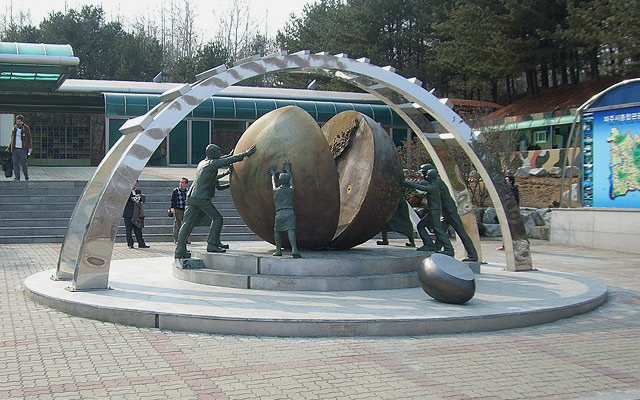 ADVERTISEMENT - CONTINUE READING BELOW
Take a tour of the Korean Demilitarized Zone
The Demilitarized Zone (DMZ) is the 250-kilometer, four-kilometer-wide zone that serves as the buffer that divides North and South Korea. It is known as the "most heavily guarded border in the world," and you can only visit it through tours. Here you can learn about the history of the Korean War. Make sure to pick the tour that includes the Joint Security Area, which is where soldiers from the North and South can see each other face to face. Tip: The DMZ has a strict dress code, so read the guidelines and prepare accordingly before your actual tour.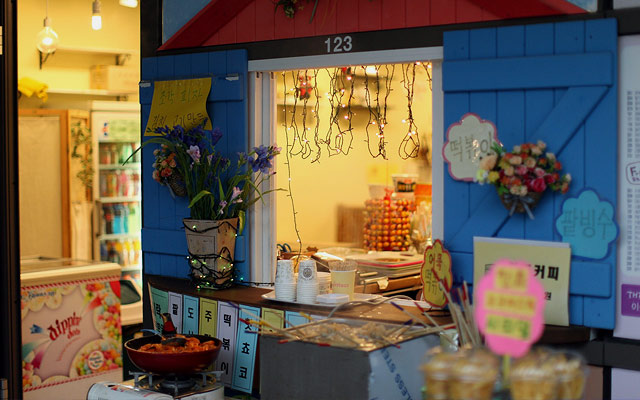 ADVERTISEMENT - CONTINUE READING BELOW
Live and breathe art at Heyri Art Valley
This community for creatives in Paju lies just a few kilometers away from the DMZ. Here, you'll find everything from bookshops, restaurants, and cafés to museums, galleries, and exhibit halls. Various artists helped create Heyri's spaces, and well-renowned architects made sure to keep the landscape in mind when they designed the buildings. If you're looking for a place to relax and get your creative juices flowing, this is it.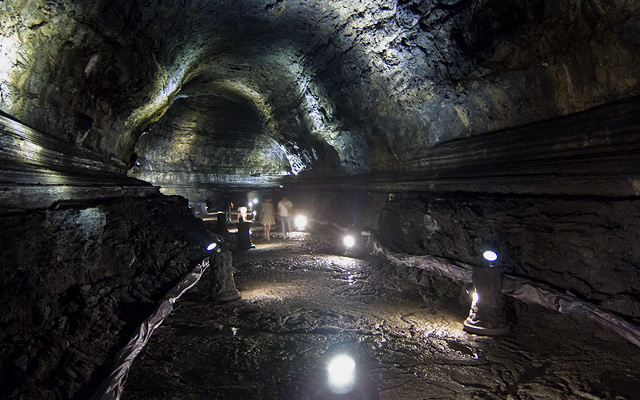 ADVERTISEMENT - CONTINUE READING BELOW
Explore the lava tube caves at Jeju Island
Jeju Island is one of the New 7 Wonders of Nature. It's home to the UNESCO World Heritage Site Jeju Volcanic Island and Lava Tubes, which is made of three sites: Hallasan National Park, Seongsan Ilchulbong Peak, and the Geomun Oreum lava tube system. The tubes are passageways made of lava from an eruption of Hallasan Volcano thousands of years ago. Manjanggul Cave is the biggest lava tube of them all, and you'll see plenty of stalactites and stalagmites when you visit.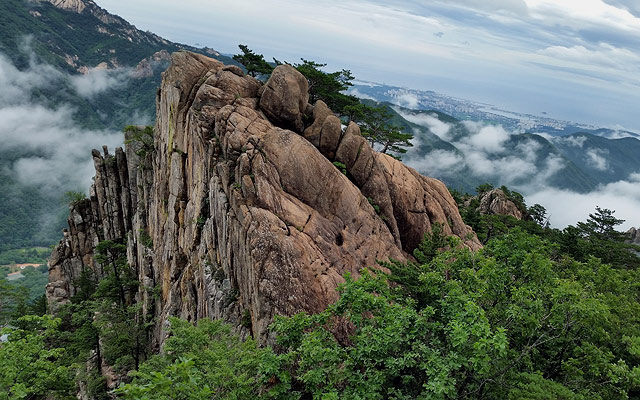 ADVERTISEMENT - CONTINUE READING BELOW
Hike up Seoraksan National Park
Koreans love to hike, and the country has 21 scenic national parks any hiking buff would get excited about. Seoraksan National Park in Sokcho is one of them. No matter what season you decide to visit, you'll get a gorgeous view of flora and fauna. Your hike can also take you across various falls like Oryeon Falls and Biryong Falls, plus rock formations like Ulsanbawi Rock. If you're not in the mood for a long hike, you can also get closer to Seoraksan's peak via cable car. Once you get there, it will only take around 10 minutes to get to the peak on foot. 
Share this story with your friends!
---
Help us make Spot.ph better!
Take the short survey
More Videos You Can Watch
Load More Stories