(SPOT.ph) Unlike most lists about free things to do in cities, the cool thing about New York is that the activities are so good you'd be surprised you weren't being charged for them! Explore a neighborhood of art galleries, a 30-foot-high park, or for something unexpected: A day trip to the beach.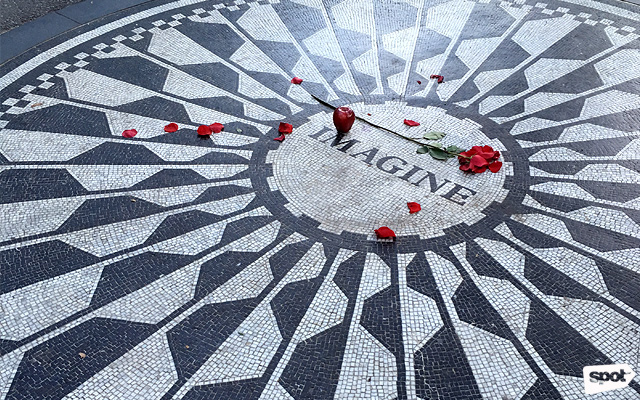 ADVERTISEMENT - CONTINUE READING BELOW
Relive the songs of The Beatles at Central Park
You'll most likely have Central Park in your itinerary, but it's huge. We're talking four kilometers long and almost a kilometer wide huge. So where to begin? Try Strawberry Fields between 71st and 74th Street, where musicians almost always perform around the memorial of The Beatles' most famous member: John Lennon. Not many people know that Yoko Ono still lives at Dakota Apartments right across the street.
Central Park stretches from North 110th Street to 59th Street, and from 8th Avenue to 5th Avenue. It is open daily from 6 a.m. to 1 a.m.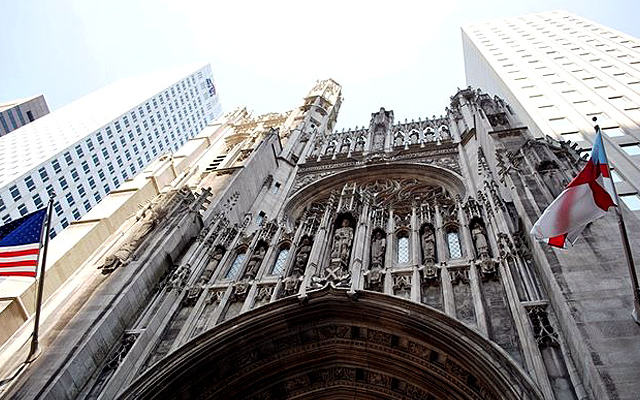 ADVERTISEMENT - CONTINUE READING BELOW
Recommended Videos
Walk down one of the world's most famous streets—Fifth Avenue
Luxury brands, iconic architecture, historical events—this is the New York you see in the movies. And as cheesy as it sounds, passing through Fifth Avenue is still something to write home about. Best to start at The Plaza Hotel, then look out for landmarks like Bergdorf Goodman, Tiffany & Co., Saks, Rockefeller Center, St. Patrick's Cathedral, and the Empire State Building.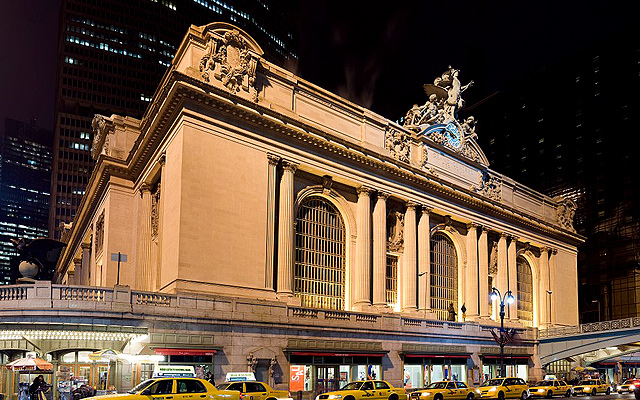 ADVERTISEMENT - CONTINUE READING BELOW
Time travel to a storied train station
Step into Grand Central Terminal for a setting that romanticizes train travel. Built in 1913 but still fully operational today, it has expansive windows, a domed ceiling, zodiac-themed mural, and a famed, four-faced clock (valued at U.S. $20 million) that are more than enough to marvel at. Pro tip: Stand on opposite corners of the arched Whispering Gallery with a friend, speak to each other, and you're up for an auditory surprise.
Grand Central Terminal is at 89 East 42nd Street, New York. It is open daily from 5:30 a.m. to 2 a.m.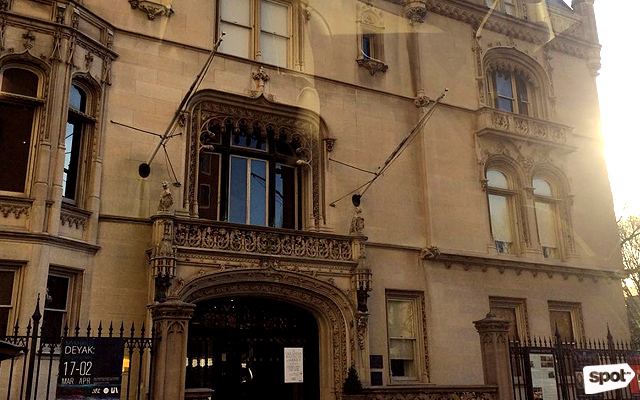 ADVERTISEMENT - CONTINUE READING BELOW
Drop by Hollywood movie locations
Between 2011 and 2013 alone, 17,241 movie scenes were shot in New York. For distinctly recognizable locations, visit Tiffany & Co. along 5th Avenue for a scene from Breakfast at Tiffany's, Carrie Bradshaw's apartment at 66 Perry Street, Cruel Intentions' Valmont Residence—or the Ukrainian Institute of America at 2 East 79th Street, Riverside Park as seen in You've Got Mail, and the Ghostbusters' headquarters at 14 North Moore Street.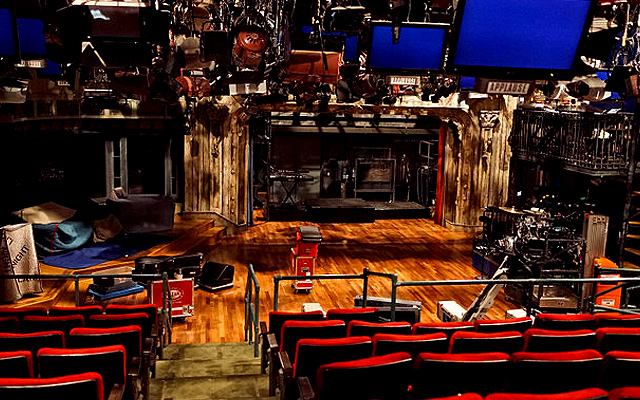 ADVERTISEMENT - CONTINUE READING BELOW
Score free tickets to a late night comedy show
Jimmy Fallon? Hell yes! Try your luck by signing up for lottery tickets to a live taping of a late-night comedy show. Sign-ups are usually announced online at least a month before show time. Check for schedules of hosts like Samantha Bee, Stephen Colbert, Seth Myers, and Jimmy Fallon on their respective websites.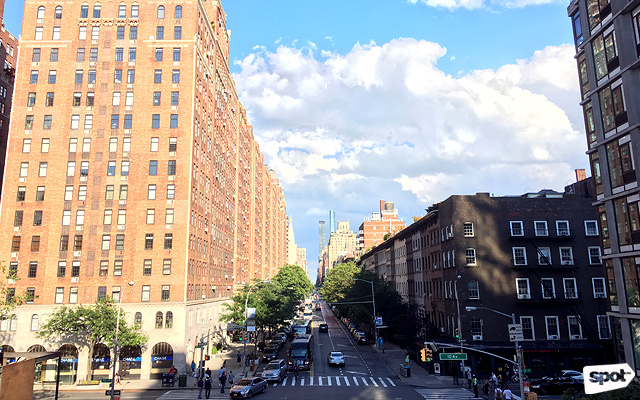 ADVERTISEMENT - CONTINUE READING BELOW
Explore the city's "park in the sky"
Thirty feet above street level, you'll find an inspiring example of New York's ability to reinvent itself. The High Line Park is a former rail line once used to transport meats, dairy, and other produce. Set for demolition, the public rallied for it to be repurposed instead. The result is a 2.3-kilometer-long green expanse featuring public art, free tours, and year-round events. Highlight: Go people watching at the glass amphitheater along 17th Street.
The High Line is located above Manhattan's West Side. Elevator access can be found at the corner of Gansevoort Street and Washington Street, 14th Street, and 16th Street. It is open daily but hours vary by season.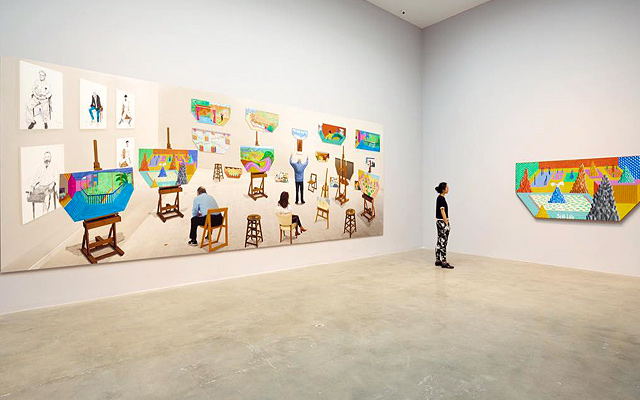 ADVERTISEMENT - CONTINUE READING BELOW
Go gallery-hopping in Chelsea
Proof of how culturally rich this city is, Chelsea is home to over 200 galleries—the largest concentration of art galleries in New York—and you can explore them all for free. Most of them are located between 18th and 29th Streets and between 10th and 11th Avenues. Explore the contemporary art scene in leading galleries like Pace Gallery (510 25th Street), Mary Boone (541 West 24th Street), Barbara Gladstone Gallery (515 West 24th Street), and David Zwirner (537 West 20th Street). Galleries are typically closed on Mondays and Sundays.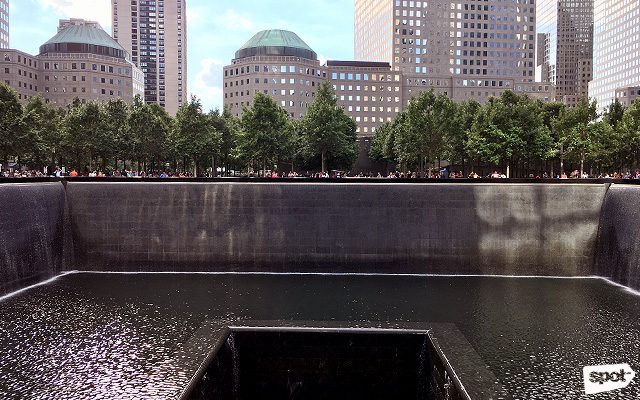 ADVERTISEMENT - CONTINUE READING BELOW
Pay your respects at the 9/11 Memorial
As much as the locals know how to have a good time, they also know when to pause and pay their respects. Visit the solemn site where the 9/11 terror attacks took place to remember this tragic but significant event in the city's history. Leave a flower or say a prayer by the site's main gathering space where two pools cascade 30 feet down.
The 9/11 Memorial is at 180 Greenwich Street, New York. You can enter the museum for free every Tuesday from 5 p.m. to 8 p.m.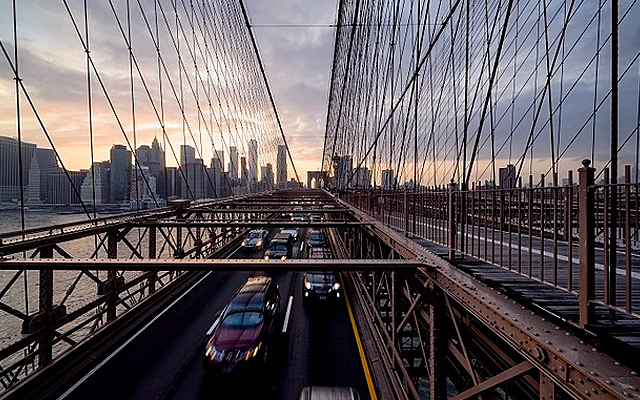 ADVERTISEMENT - CONTINUE READING BELOW
See Manhattan's skyline atop a world-famous bridge
Dreaming of seeing Manhattan's famous skyline atop typical tourist spots like the Empire State Building? Save your money and skip the long lines by crossing the Brooklyn Bridge instead. The bridge offers memorable views of lower Manhattan; so much so that it's mentioned in countless songs like Frank Sinatra's "Brooklyn Bridge" and Alicia Keys' "Empire State of Mind." Pro tip: Stick to the pedestrian lane to avoid arguments with cyclists. If you can, walk the bridge's 1.6-kilometer path early in the morning before the crowds arrive.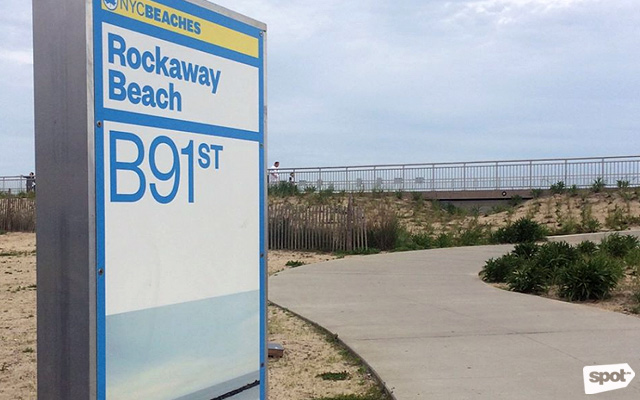 ADVERTISEMENT - CONTINUE READING BELOW
Escape the city and head to the beach
The action in New York City can get overwhelming. To escape, take the A train to Rockaway Beach in Queens—fare is free if you already have a Metrocard. Aside from surfing, the beach strip is ideal for people-watching on the boardwalk, shopping at boutique shops, and watching a band at a local snack bar called Rippers. Pack a jacket because it gets windy down there! Whatever the season is, there's something magical about being able to switch from Times Square to the beach in less than two hours.
Share this story with your friends!
---
Help us make Spot.ph better!
Take the short survey
Load More Stories