(SPOT.ph) When going around Europe, Filipinos don't consider Dublin in Ireland as a primary destination. What a lot of people don't know is that the city and its surrounding areas have many great to tell. Lush parks and well-preserved historic buildings from centuries past are just some of the breathtaking sites in this underrated but picture-perfect city.
Here are some of the quirky, fun, Instagram-worthy spots near and around Dublin.
Guinness Storehouse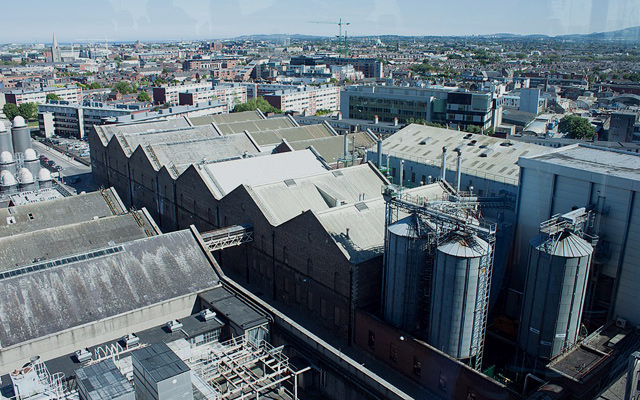 ADVERTISEMENT - CONTINUE READING BELOW
St. James's Gate, Dublin 8, Ireland
www.guinness-storehouse.com
Fee: €18.50
Open from 9:30 a.m. to 7 p.m. (Monday to Sunday)
Ireland is known to a lot of people as the land of whiskey. Distilleries often open their facilities to the public and one of the popular storehouses is none other than Guinness. The well-known St. James's Gate Brewery is often used as background in tourist photos, even for those not taking the tour itself. For those taking the interactive tour, however, they are treated to seven floors of Ireland's rich brewing history and maybe a pint or so in their world-famous rooftop Gravity Bar.
The Book of Kells Exhibition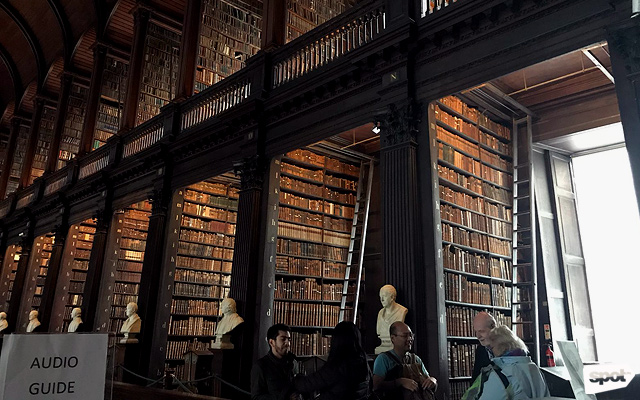 ADVERTISEMENT - CONTINUE READING BELOW
Recommended Videos
Trinity College Dublin, The University of Dublin
College Green, Dublin 2, Ireland
www.tcd.ie/visitors/book-of-kells
Fee: €11 to 14
Open daily but hours vary by season
One of the most popular tours in Dublin, Trinity College Dublin's library is the largest library in Ireland. Visitors are allowed inside and the main attraction is the Book of Kells tour. The tour is named after this specific book because it's Ireland's greatest cultural treasure. Also known as the world's most famous medieval manuscript, the ninth century book is a highly decorated copy of the four Gospels. Of course, stepping inside the Trinity Library itself is a treat for any book lover!
Kilmainham Gaol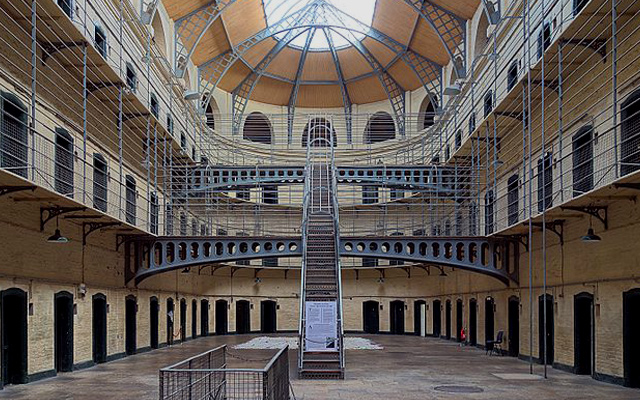 ADVERTISEMENT - CONTINUE READING BELOW
Kilmainham Courthouse, Inchicore Road, Kilmainham, Dublin 8, Ireland
kilmainhamgaolmuseum.ie
Fee: €9
Open daily but hours vary by season
Much like the country's National Museum extension in Iloilo, Dublin found a great way to adaptively reuse their prison. The centuries-old structure, built in the 1700s, is now a museum under the care of the Office of Public Works. Kilmainham Gaol showcases the country's militant history as it was home to rebels and freedom fighters against the British rule. The design of the East Wing was based on the Panopticon so it is possible to see all 96 cells from a central viewing area.
The Monastic Sites of Glendalough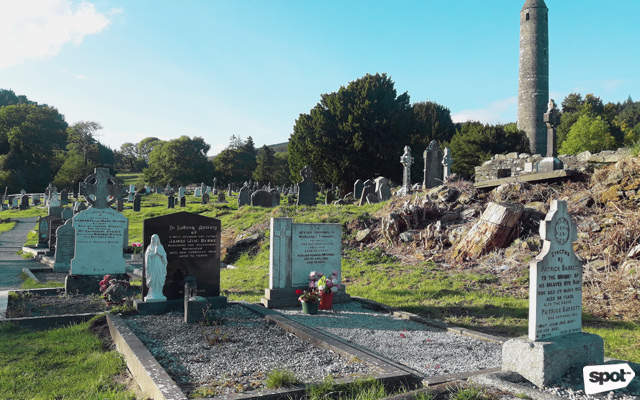 ADVERTISEMENT - CONTINUE READING BELOW
Wicklow Mountains National Park, Kilafin, Laragh, via Bray, Co. Wicklow, Ireland
www.wicklowmountainsnationalpark.ie
Open daily from 10 a.m. to 5:30 p.m.
Wicklow Mountains National Park, located south of Dublin, covers 20,000 hectares of mountain scenery and historic sites. Inside the park, you can find the famous twin lakes and Monastic City, an early Christian monastic settlement founded by St. Kevin who crossed the mountains from Hollywood (a village in Ireland, not where movies are made!) to Glendalough in the sixth century. It showcases what remains of an early Christian town—from the ancient entrance with its original stone still intact to the 30-meter-high Round Tower.
St. Stephen's Green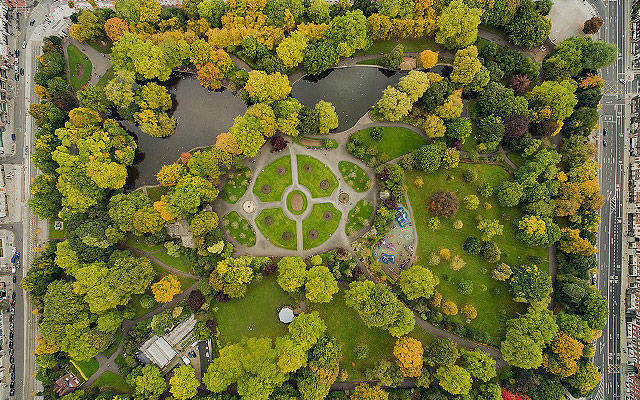 ADVERTISEMENT - CONTINUE READING BELOW
Grafton Street, Dublin 2, Ireland
Dublin has a lot of beautiful parks and lakes where one can just sit down, relax, and soak up the refreshing atmosphere. It's not unusual to see ducks and swans in the lakes and ponds inside these free-for-all green spaces. One of the parks located within the city center is St. Stephen's Green, a nine-hectare urban park created in 1664. Don't forget to take photos of Fusiliers' Arch by the entrance, the interesting Three Fates statue, and the memorial for Irish nationalist Jeremiah O'Donovan Rossa.
Guinness Lake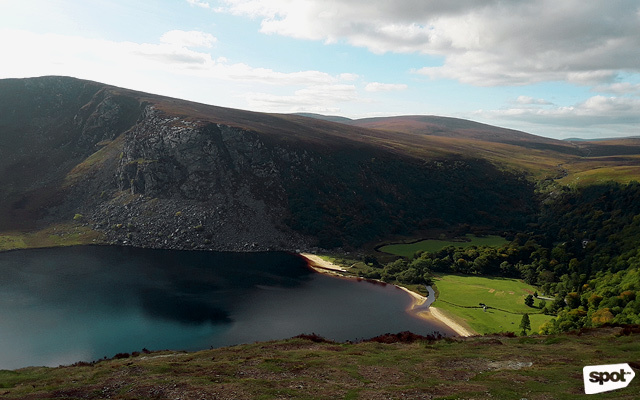 ADVERTISEMENT - CONTINUE READING BELOW
Ballinastoe, Co. Wicklow, Ireland
Lough Tay, also known as The Guiness Lake, is a sparkling body of water surrounded by white sand that looks a lot like a pint of the Irish dry stout Guinness. This private property forms part of an estate that belongs to the Guinness family and cannot be visited without permission. However, travelers can still see it for free from the Military Road above, at the junction with the Wicklow Way. From there, enjoy the stunning views over the Wicklow Mountains.
National Botanic Gardens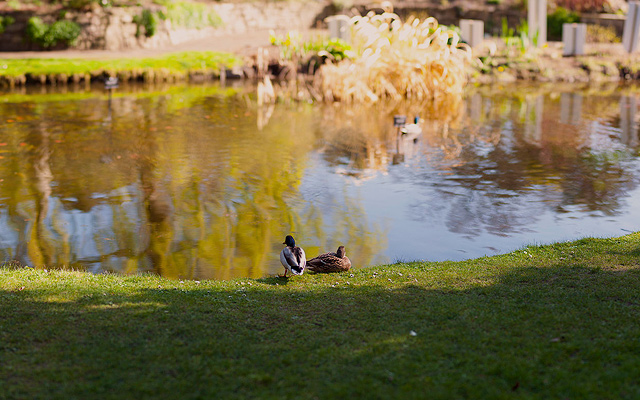 ADVERTISEMENT - CONTINUE READING BELOW
Glasnevin, Dublin 9, Ireland
botanicgardens.ie
Fee: €5 for guided tours
Open from 9 a.m. to 5 p.m. (Monday to Friday) and 10 a.m. to 6 p.m. (Saturday to Sunday)
The National Botanic Gardens features the famous architectural beauty of Victorian glasshouses and plants of every kind. There is a Sensory Garden where you can touch the plants, a Fruit and Vegetable Garden, a Rose Garden, a Yew Walk, and many more!
The Temple Bar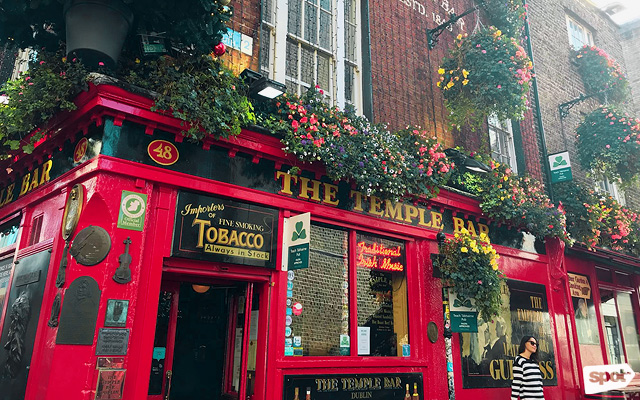 ADVERTISEMENT - CONTINUE READING BELOW
47/48 Temple Bar, Dublin 2, Ireland
www.thetemplebarpub.com
Open daily
A quick Google search of places to check out in Dublin would give you Temple Bar in one of the top spots. Built in the 17th century originally as a house along Temple Lane, it now houses one of Ireland's largest whiskey collection, with more than 450 bottles of Irish, Scotch, and Bourbons!
It's not unusual to see famous bands from all around the world hang out in Temple Bar and it's also where guitarist Dave Browne broke the Guinness World Record for the Longest Marathon Playing Guitar back in June 2011 when he played for 114 hours, six hours, and 30 seconds! There is also a beer garden inside but the bright red façade is usually what ends up in people's Instagram feeds.
Dublin's street art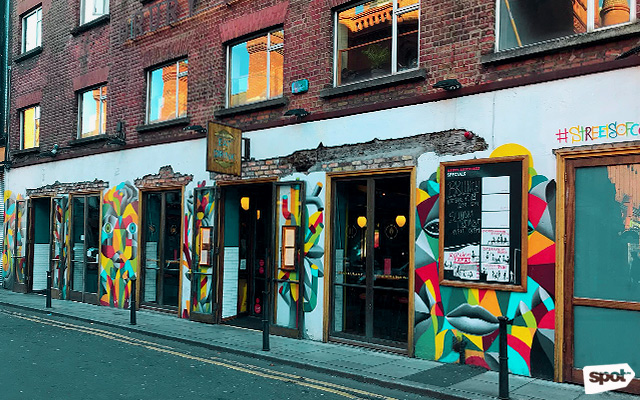 ADVERTISEMENT - CONTINUE READING BELOW
Dublin's street art scene is alive and thriving. In fact, they have an annual street art festival! Taking a stroll around the city, it's impossible not to spot one! Subset, a street art collective, is just one of the many groups of artists leading the scene. One of their most famous works is the Stormzy mural in Smithfield, which has then been painted over after a dispute with the local government. Another artist, James Earley, painted the walls of Blooms Hotel which is still considered the largest piece of public artwork in Ireland.
Glasnevin Cemetery Museum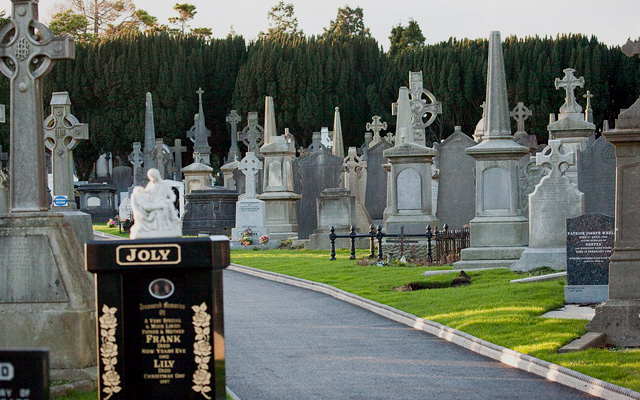 ADVERTISEMENT - CONTINUE READING BELOW
Finglas Road, Dublin 11, Ireland
www.glasnevinmuseum.ie
Fee: €13 for guided tours
Open from 10 a.m. to 5 p.m. (Monday to Friday) and 10 a.m. to 6 p.m. ((Saturday to Sunday)
A museum and a cemetery? Why not? Ireland's largest cemetery brings the country's history back to life. In their guided tours, one can learn about the cemetery's sculpture, symbolism, architecture, art, and much more. Another tour inside the cemetery complex lets you go inside the O'Connell Tower, the country's largest round tower. Once at the top, you will enjoy 360-degree panoramic views of the city of Dublin, the nearby Wicklow Mountains, and the Irish Sea.
Share this story with your friends!
---
Help us make Spot.ph better!
Take the short survey
Load More Stories