(SPOT.ph) Whether you've been married a while or have been together for so long that people keep asking when you're going to get married, the cosmopolitan Taipei in Taiwan has something for every kind of couple to enjoy. Whether you and your S.O. like to try new cuisine, are into artsy or sporty interests, or have a thing for outdoors, you will be able to learn new things about each other and yourselves as a unit in this city—while enjoying the experience, too. 
Also read: 
The Best Things to See and Do in Taipei, Taiwan in 24 Hours
10 Cool Things You Can Do for Free in Taipei
Here are 10 places to check out in Taipei that are perfect for couples: 
Soak up at Beitou Hot Springs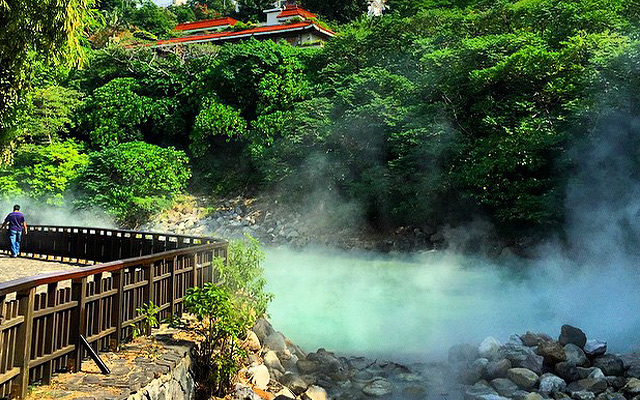 ADVERTISEMENT - CONTINUE READING BELOW
Beitou is a hot spring village developed by the Japanese upon colonizing Taiwan. There are many different hotels in this area; some rooms come with their own small stone tubs. What could be more relaxing than a 60- to 90-minute soak capped off with a Japanese meal to share with your significant other? And if you still feel like sightseeing afterward, the Beitou Hot Spring Museum is nearby. This Victorian building features Japanese interiors—make sure to take off your shoes before entering this free museum dedicated to the history of Beitou Hot Springs.  
The area also has the Plum Garden, a calligraphy museum; Ketagalan Culture Center, which showcases the everyday lives of ordinary Taiwanese people; and the Taiwan Public Library. 
Beitou Hot Springs is at No. 2 Zhongshan Road, Beitou District, Taipei City, Taiwan. 
See a movie or sing your heart out—just the two of you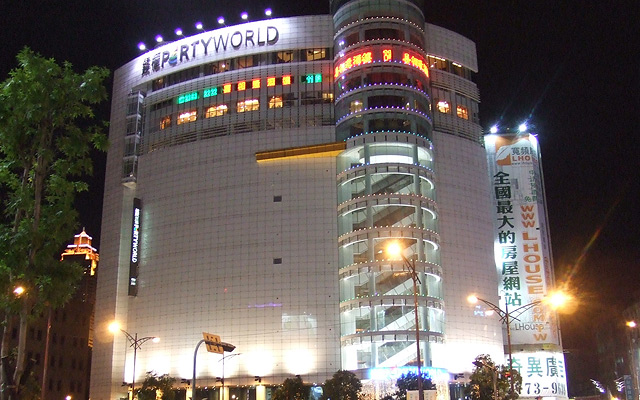 Ever wanted to see a movie with all the cinema's amenities—but with only your loved one beside you? Now you can when you book an MTV room. Film junkies will be able to exchange between-the-scenes commentary or watch their favorite film without being bothered by people kicking your seat, laughing loudly, or spoiling a scene. U2 is the most popular chain. 
Alternatively, if you and your other half are musically inclined, you'll be spoiled for choice at Taipei's numerous KTV bars. You can book a private room with Holiday KTV or PartyWorld.  
Catch a play at Ximending Red House Theater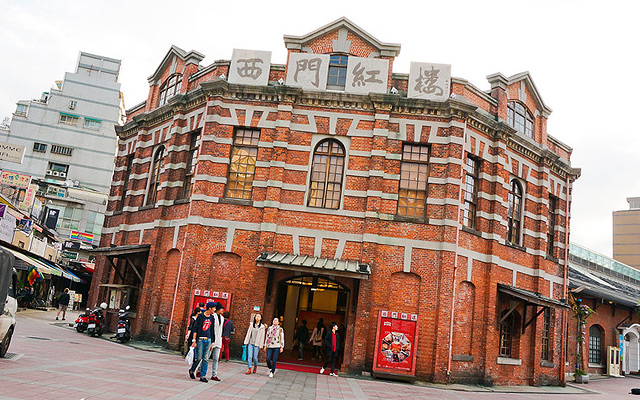 ADVERTISEMENT - CONTINUE READING BELOW
This beautiful red brick building was intended to be Taipei's first public market over 100 years ago. Today, it's the site of various events such as plays, operas, films, weddings, exhibits, and so on. Even if you and your lover don't find any show that catches your interest, you can always admire the architecture. 
The Red House Theater is at No. 10 Chengdu Road, Wanhua District, Taipei City, Taiwan. It is open daily from 11 a.m. to 9:30 p.m. 
Be adventurous with food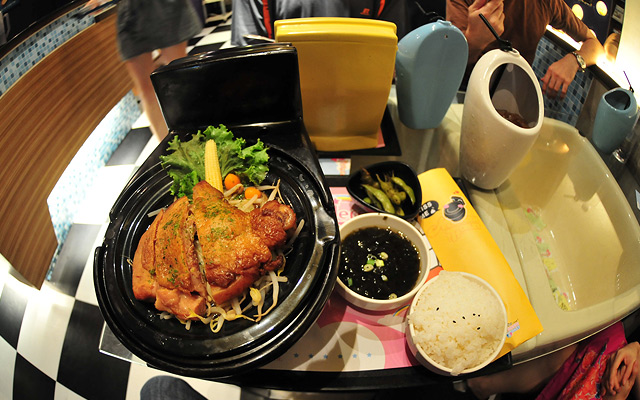 ADVERTISEMENT - CONTINUE READING BELOW
How do you feel about eating at a place called Modern Toilet, where poop-shaped food is served on miniature urinals, squat toilets, and porcelain toilets? What about trying unusual ice cream flavors at Snow King, such as pork floss, kaoliang or Taiwanese liquor, and Taiwan beer? Or how about penis-shaped cakes from one of the souvenir shops at Hanzhong Street? 
Those are just a sampling of some of the quirky eats you can find at Ximending district. If these odd culinary adventures speak to you and your dearest's foodie hearts (or your adventurous selves), no judgment here. No worries, there are also more ordinary but tasty meals to be had—you just have to look. 
Get a couple's massage...with a twist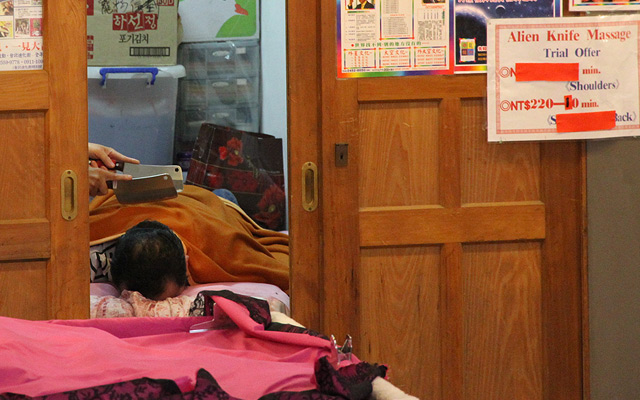 ADVERTISEMENT - CONTINUE READING BELOW
Walking around Taipei can really put a strain your muscles, so why not book yourselves a nice massage? However, if you are feeling up to it, you can try the more unusual massages, such as foot reflexology and the ancient practice of knife massage. For the latter, you can visit Light Project Ximending. Reviews are actually favorable—who knew that all your knotted muscles needed was a good beating with a meat cleaver? The two of you will be incredibly relaxed afterwards. 
Light Project Ximending is at No. 72-7, Section 2, Wuchang Street, Wanhua, Taipei City, Taiwan. 
Be good at being bad at an S&M bar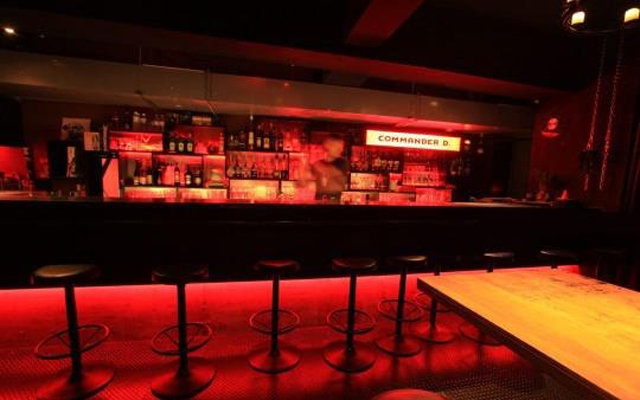 ADVERTISEMENT - CONTINUE READING BELOW
Sticks and stones may break your bones, but do chains and whips delight you and/or your partner? The kinky will love Commander D, an S&M gay bar. If you were looking to discover new things about each other, this is the place to go. Who knows? You might actually be perfectly good at being bad and find a friendly community to discuss it with. And even if this turns out not to be your kind of thing, it'll be an experience to remember (I mean, who can forget the guy chained to the wall?) 
Commander D is at No. 36, Section 2 Kaifeng Street, Wanhua, Taipei City, Taiwan. It is open daily from 7 p.m. to 1 a.m. 
Go for a walk down Lovers' Lane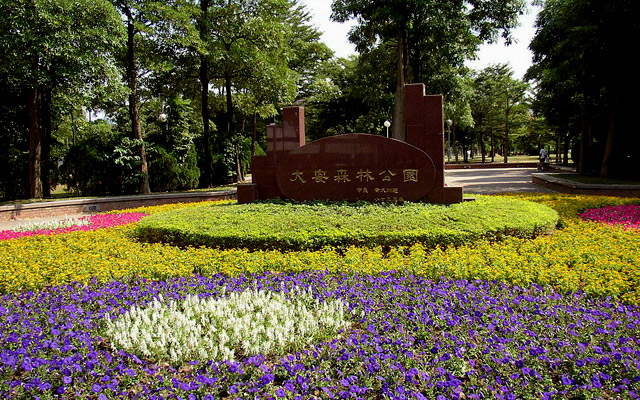 ADVERTISEMENT - CONTINUE READING BELOW
Or one of the many in Taipei, at least. The first and biggest of these leisurely stroll spaces is Da'an Forest Park, which lives up to its meaning "the great peace." This 64-acre ecological park features pavilions with free performances, a host of different species of bird, bike paths, fountains, ponds, and even a place where you can go tea tasting (Shi Men Ting). It is truly a nature-lover's dream and a great space to reminisce and daydream of the future with your sweetheart. Though the park is open 24 hours, it's best to go during the middle of the day when it's mostly empty. 
Another great walking spot is the Taipei Botanical Garden. Though much smaller than Da'an Forest Park, it is no less beautiful. This eight-hectare spot was used to conduct research on plants during the Japanese era, and now boasts a collection of more than 2,000 species of plant, all divided by theme. Can you imagine strolling with your darling in places called the Poetry and Literature Garden, the Chinese Zodiac Garden, and the Lotus Pond? These have such a romantic ring to them. 
ADVERTISEMENT - CONTINUE READING BELOW
Da'an Forest Park is at No. 1, Section 2, Xinsheng Road, Taipei City, Taiwan, while the Taipei Botanical Garden is at No. 53, Nanhai Road, Zhongzheng District, Taipei City, Taiwan. 
Revel in the arts and crafts at creative parks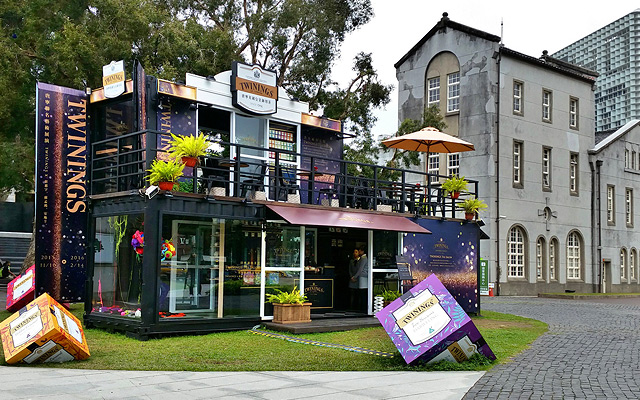 A concept unique to Taiwan, creative parks are museums, galleries, art markets, and other art-related places all rolled into one. If you and your partner are also creative collaborators, creative parks will inspire you to make more good art of your own. 
ADVERTISEMENT - CONTINUE READING BELOW
One of the more well-known parks is Huashan 1914 Creative Park, where you will find a Cartoon Network café, unique exhibitions, craft breweries, street art, and more. Interestingly, it was a winery during the Japanese era. 
Meanwhile, Songshan Cultural and Creative Park is even bigger than Huashan and has an even wider and more eclectic range of products. The Taiwan Design Museum is also right inside the premises of this former tobacco factory. 
As the newest of the creative parks, Blueprint Culture and Creative Park has plenty of murals, making it so Instagram-worthy. You and your creative collaborator will have a great time posing for shots.
Huashan 1914 Creative Park is at Section 1, Bade Road, Zhongzheng District; Songshan Cultural and Creative Park is at No. 133, Guangfu South Road, Xinyi District, Taipei City, Taiwan; and Blueprint Culture and Creative Park is at Lane 689, Section 1, Ximen Road, South District, Tainan City, Taiwan. 
ADVERTISEMENT - CONTINUE READING BELOW
Fall in love all over again on the Rainbow Bridge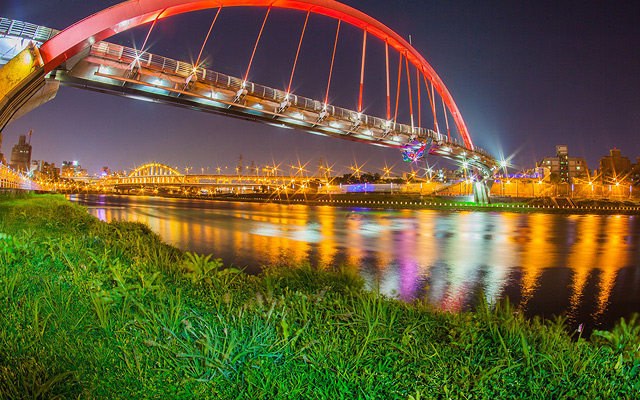 Bright red in the day, this pedestrian bridge stretched over the Keelung River is lit up with all the colors of the rainbow at night. Of late, it's also where lovers go hang locks as a symbol of their eternal love. If that wasn't enough, there are also huge red letters spelling "LOVE" on the side. But if you and your partner aren't up for that, this is a great starting point for an invigorating bicycle ride. 
ADVERTISEMENT - CONTINUE READING BELOW
The Rainbow Bridge is at No. 180 Songhe Street, Songshan District, Taipei City, Taiwan. 
See the city from the Elephant Mountain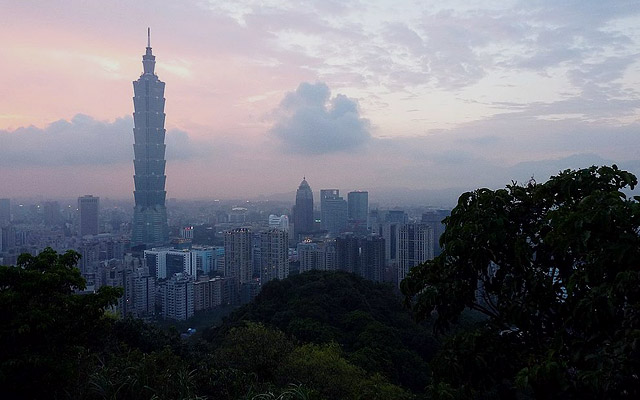 Are you both fitness junkies? Do you love combining your exercise with rugged terrain? Nangang District has a hiking trail up Elephant Mountain that will satisfy your needs. The reward is the best view of the Taipei skyline (as well as the journey itself). You could go early in the morning to avoid the touristy crowds, but then you'd miss seeing the skyline at sunset—the perfect excuse to cuddle with your hiking partner. 
ADVERTISEMENT - CONTINUE READING BELOW
Entrance to Elephant Mountain is at Lane 150 Songren Road, Taipei City, Taiwan.
Share this story with your friends!
---
Help us make Spot.ph better!
Take the short survey
More Videos You Can Watch
Load More Stories