(SPOT.ph) There's so much to do in Tokyo that you can pretty much go there repeatedly with a different theme to your trip every time. If you're planning a trip around Tokyo sometime soon and are on the lookout for art-related things to see or do, here's a collection of great places for stocking up on art supplies, sketching undisturbed, taking snaps for your Instagram, or simply gathering inspiration. 
Here are 10 must-visit places in Tokyo, Japan, for the artsy traveler:
Sekaido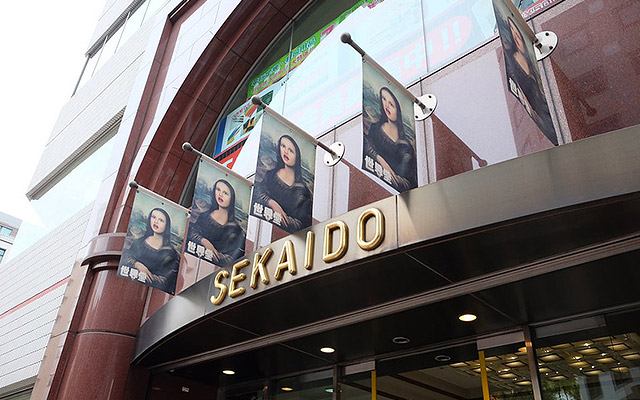 With six floors full of quality art supplies and stationery, Sekaido in Shinjuku is an artist's Mecca. Just look for the shop with the flags featuring a surprised-looking Mona Lisa.  
Whether you're just a beginner or a seasoned artist, there's something here for everyone: from adjustable wooden human-body figurines to washi tape to Japanese watercolors to manga-making tools. Those shopping for new notebooks and planners can stick to the first floor, but everyone else looking to spruce up their sketching game can head on over to the third floor for painting materials or the second floor for markers, colored pencils, and inks. 
ADVERTISEMENT - CONTINUE READING BELOW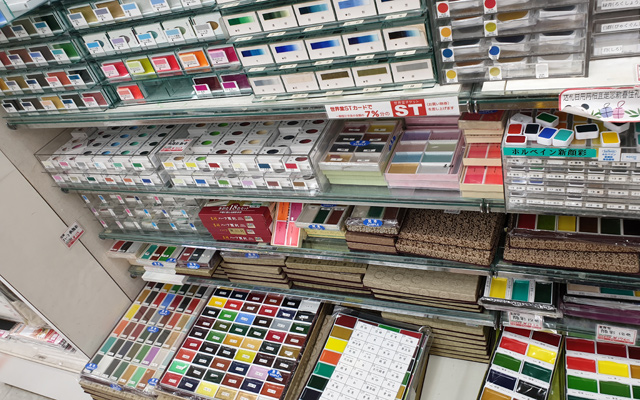 Given the layout of the store and its rules, some pre-planning is in order. There's a cash register for every floor (they accept credit cards), but you can only pay for your purchases on the floor they're located in. You'll be given coupons for your next purchase each time. You can also apply for a Sekaido membership card. Both the coupons and the card can be used in tandem with each other, so to maximize their value, make sure to buy the cheapest item first so that you can use them on your most expensive purchase. 
Despite an influx of tourists, not everyone on the staff can speak English, so if you're on the hunt for something specific, it's probably better for you to have a photo of the product you want for a smooth shopping experience. 
Sekaido is at 3-1-1 Shinjuku, Shinjuku-ku, Tokyo. It is open daily from 9:30 a.m. to 9 p.m. 
Itoya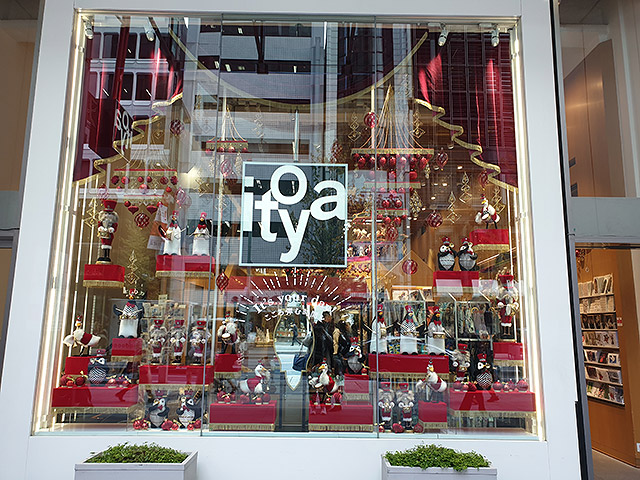 Itoya has been around for a hundred years, so you can expect high-quality paper goods and a museum-like presentation. There are two Itoya stores in Tokyo: K. Itoya, which has 10 floors full of the most beautiful and innovative stationery you can find, and G. Itoya just behind it, which is six floors of artist-grade tools—down to the smock and easel.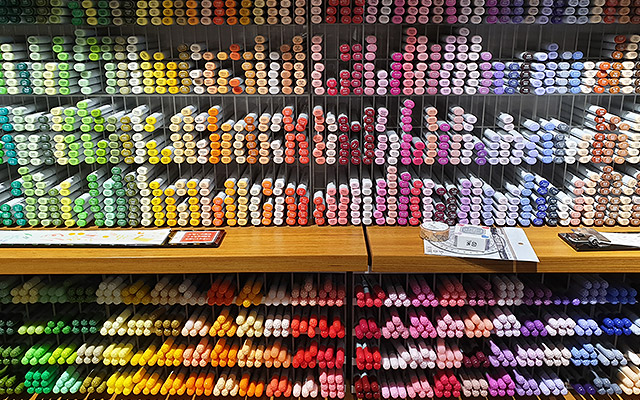 ADVERTISEMENT - CONTINUE READING BELOW
K. Itoya will mesmerize you for hours with its lovely stickers, washi tapes (some of them handmade in Kyoto), stamps, paper art toys, and greeting cards. They also sell travel accessories and gorgeous fountain pens. Honestly, it would be enough to just wander from floor to floor without buying anything; it is impossible not to feel inspired to create something of your own upon entering K. Itoya.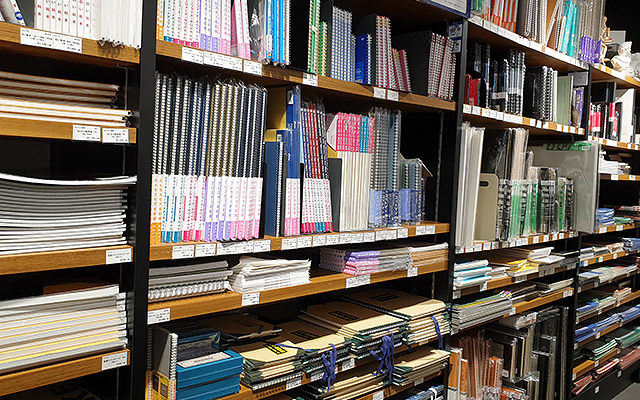 Meanwhile, G. Itoya doesn't quite have the same range as Sekaido, but it does specialize in a few things. For example, there are far more brushes, sketch pads, and even markers that you can buy per piece here (Copic marker enthusiasts will prefer this store, as Sekaido doesn't carry this brand). You can also buy bullet journal covers here, though they're quite pricey at 2,400 yen. 
Both stores accept credit cards and you can pay for any item on any floor. K. Itoya, in particular, has a tax-free counter on the sixth floor. Just show your passport, buy 5,500 yen worth of goods (not hard in a store like K. Itoya), and you'll get a rebate. Remember to keep the receipts to show at the tax-free counter at the airport before departure. 
K. Itoya is at 2-7-15 Chuo, Tokyo 104-0061 Japan while G. Itoya is at 2-7-15, Ginza, 104-0061, Kanto. Store hours are from 10 a.m. to 8 p.m. for K. Itoya and 10 a.m. to 7 p.m. for G. Itoya. 
Loft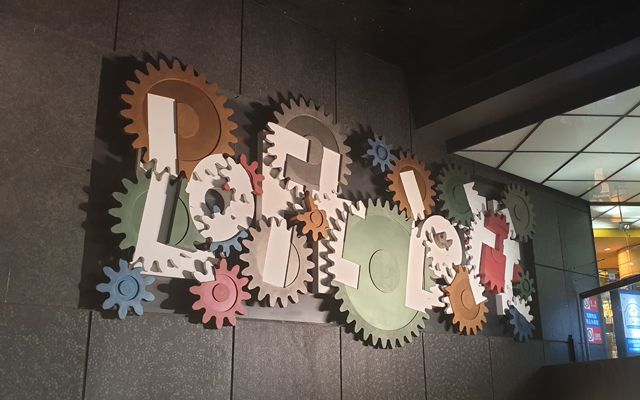 Loft's selection of goods is more general than either Sekaido or Itoya, as they also sell home decor and appliances. That said, come to Loft if you're looking for a quirkier, cheaper, more pop culture-emblazoned stationery.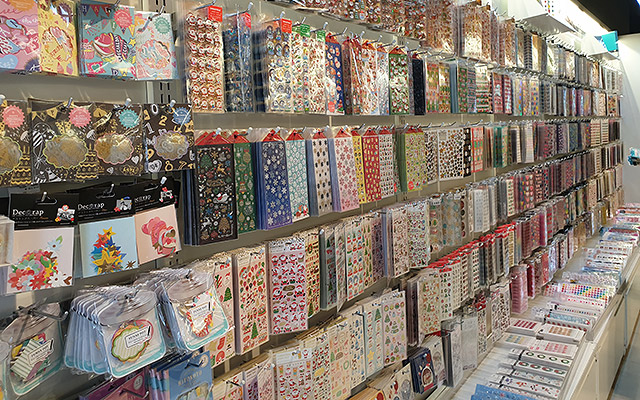 ADVERTISEMENT - CONTINUE READING BELOW
The first floor is stocked with pens and notebooks, but also stickers, washi tape, and stamp sets of Pokémon, Gudetama, Spirited Away, Peanuts, Toy Story, and so on. The sixth floor is a "character goods" section. Expect to find merchandise related to Star Wars, your latest favorite anime, and a number of gachapon machines with cute figurines from your favorite anime shows. The sixth floor is also where you'll find the tax-free counter, which closes at 8:30 p.m. and applies only if you buy 5,500 yen worth of goods. 
Loft is at 21-1 Udagawacho, Shibuya 150-0042, Tokyo. It is open daily from 10 a.m. to 9 p.m. 
Meiji Shrine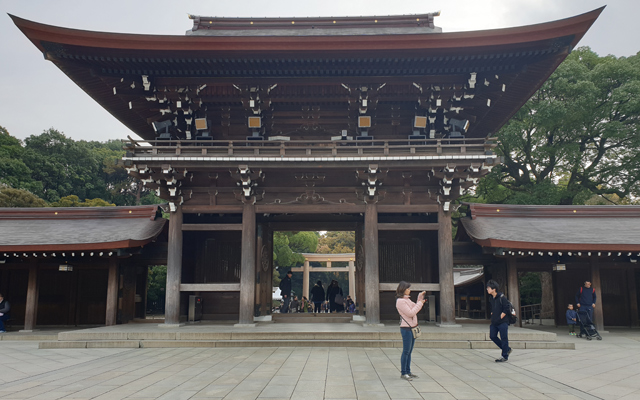 Meiji Shrine was created to honor the Emperor Meiji and his Empress Shoken. Each of the thousands of trees came from a seed donated from different parts of Japan. The original building was destroyed during World War II. 
These days, Meiji Shrine is far more commercialized than any of the other thousands of shrines around Tokyo, but it is still a clean, beautiful place brimming with history, holiness, and harmony with nature. The trees block out the hustle and bustle of nearby Harajuku district, creating a bubble of peace and quiet in the heart of Tokyo. You won't run out of spots to photograph, whether it's in front of any of the three torii gates, the picturesque bridge, or the shrine's inner courtyard (no photography is allowed at the shrine itself).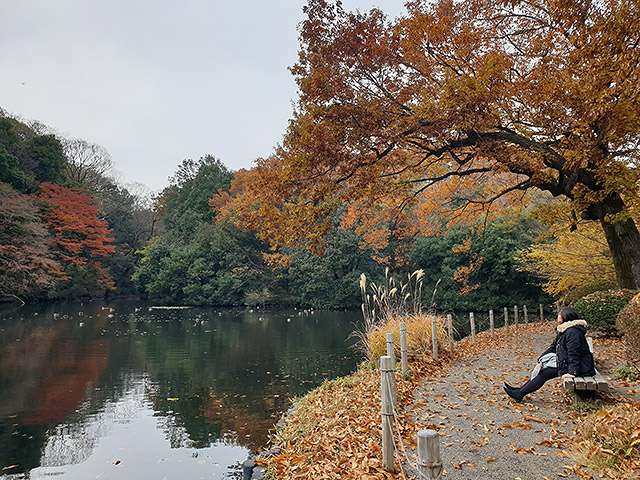 And for artists looking for a quiet place to draw, the Inner Garden within the shrine grounds is a wonderful place to practice landscape sketching or to simply sit in contemplative silence for a 500-yen entry fee. The garden features a tea house, a place to fish koi, iris and azalea gardens, and a well. This garden was a gift from Emperor Meiji to Empress Shoken; they often went there to fish during their lifetimes.  
ADVERTISEMENT - CONTINUE READING BELOW
Meiji Shrine is at 1-1 Yoyogi Kamizonocho, Shibuya 151-0052 Tokyo Prefecture. It is open daily from sunrise to sundown. 
Ghibli Museum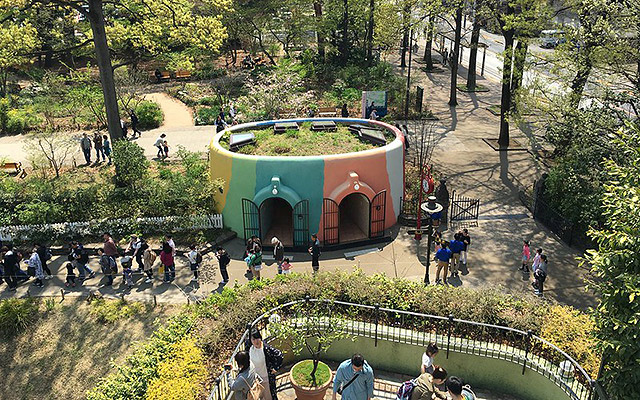 This place is a must-see for fans of the works of master animator Hayao Miyazaki and his company Studio Ghibli, as well as serious students of animation. The museum holds many special exhibitions concerning animation and it is possible to watch a selection of Ghibli's short films in the museum theater.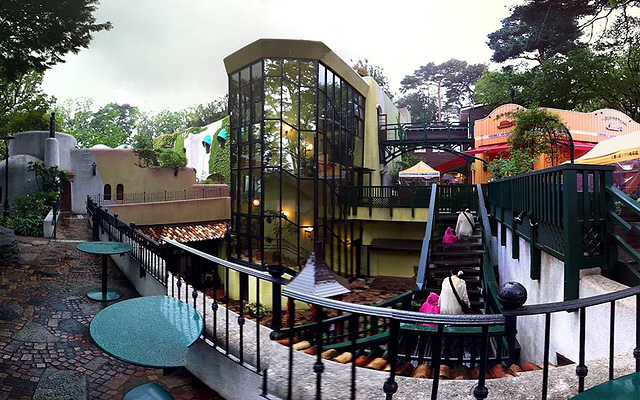 Miyazaki is known for imbuing his films with a sense of wonder and the innocence of childhood, and these qualities are reflected in the museum's whimsical architecture interiors, from the giant robot on the rooftop to the giant catbus plushie from My Neighbor Totoro on the second floor. 
Get your wallets ready for an abundance of Studio Ghibli merchandise available only at the museum shop. Note, however, that photography is not allowed inside the museum, and that tickets are by online advance reservation only (and don't forget to come 15 minutes before your entry time or you'll miss your chance). 
Ghibli Museum is at 1-1-83 Shimorenjaku, Mitaka-shi, Tokyo 181-0013, Japan. It is open daily from 10 a.m. to 6 p.m. 
Inokashira Park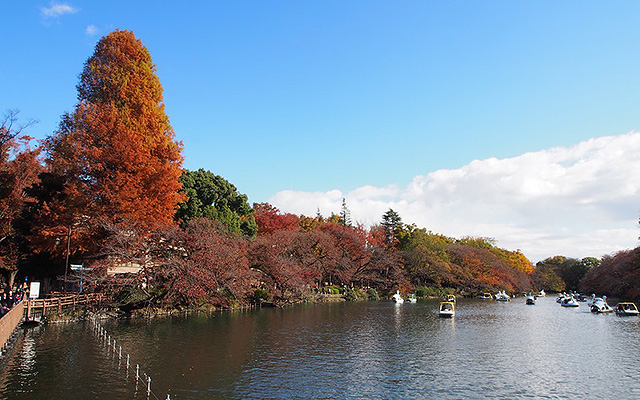 ADVERTISEMENT - CONTINUE READING BELOW
Most people come to this area for the famed Ghibli Museum, and then stumble upon the 100-year-old Inokashira Park either while waiting for their turn to enter the museum or afterwards. What they end up finding is a large, tranquil green space where people walk their dogs, eat their lunches, play games with their children, paint, or take pictures. 
There is also a pond where one can catch a ride on any of the swan boats. During spring, the pond is fringed with an explosion of cherry blossoms. Farther on are a zoo and an aquarium. 
Inokashira Park is at 1-18-31 Gotenyama and 1 Kichijoji Minamicho, Musashino 180-0005, Tokyo Prefecture. It is open from 9:30 a.m. to 5 p.m. 
Ueno Park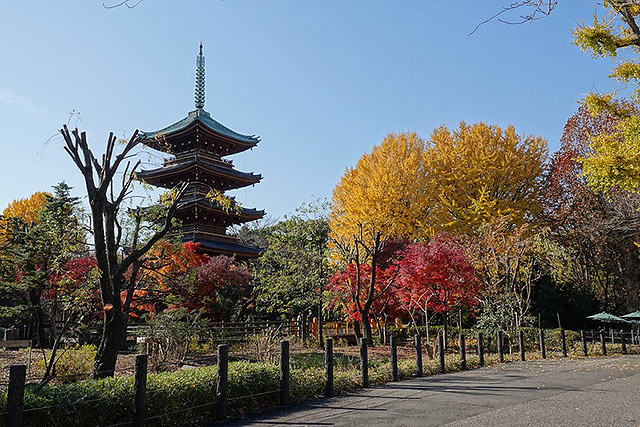 Ueno Park is a lot less quiet than Inokashira Park due to the myriad of things it has going on—six museums, a zoo, a shrine, a pond, a fountain, and various cafes, to be exact—but it is still no less beautiful. Indeed, if you want to thoroughly explore the entirety of the park, expect to allot a week just for this—more if you end up going during one of the many festivals, parties, and other events held at Ueno Park. 
But even if you don't visit any of the various museums or the zoo, there are plenty of spots where you can people- and pet-watch, admire the scenery, take photographs, or sketch quietly. 
Ueno Park is at 5-20 Uenokoen, Taito 110-0007, Tokyo Prefecture. It is open daily from 5 a.m. to 11 p.m.  
Tokyo National Museum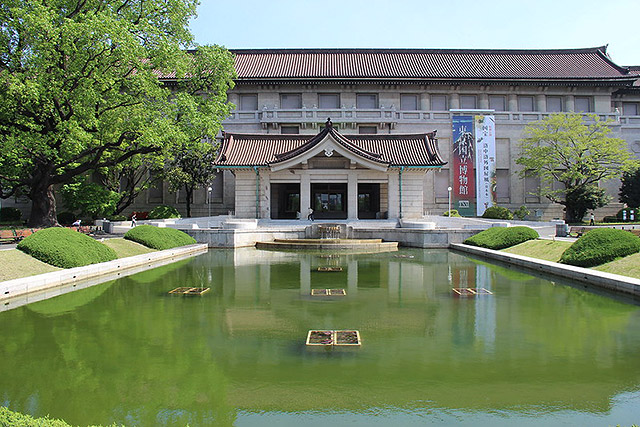 If you could choose only one museum to visit when coming to Ueno Park, choose the Tokyo National Museum. Japanophiles and students of Japanese history will love this museum, which you can peruse at your leisure or rent an audio guide for. At the northwestern end of Ueno Park, it has three different buildings; one is dedicated to special exhibitions and East and Southeast Asian artifacts while the rest are for objects that highlight Japanese history. Some sections are closed for renovation and a few portions of the regular exhibit prohibit photography, but there is still plenty left to marvel and wonder at. You'll find medieval kabuki theater kimonos and samurai armor, swords and bows, Renaissance-era maps of the world, letters written by first shogun Tokugawa Ieyasu and his family, and the weirdest of all—ukiyo-e paintings of racoons going about their day and defeating their enemies despite and because of their giant testicles. 
ADVERTISEMENT - CONTINUE READING BELOW
And best of all, there are comfortable cushioned sofas in every room for your note-taking and sketching purposes. It won't be surprising if you're still there until closing time (and don't worry, the museum will make an announcement reminding you 30 minutes before the doors close). 
Tokyo National Museum is at 13-9 Ueno Park, Taito-ku, Tokyo, 110-8712, Japan. It is open from Tuesday to Thursday, from 9:30 a.m. to 5 p.m; and from Friday to Saturday, from 9:30 a.m to 9 p.m. Admission fee is at 620 yen. 
Marunouchi District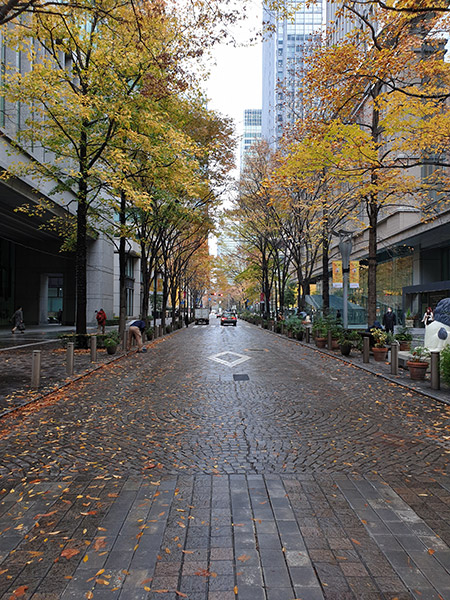 Bordered by the Imperial Palace, the historic and busy Tokyo Station, and the Mitsubishi Ichigokan Museum, there is plenty to do and see in Marunouchi that will feed your mind's hunger for beauty. But even without visiting any of those places, there are several spots in Marunouchi that are totally Instagrammable, thanks in no small part to the nation's drive to spruce up Tokyo before the 2020 Olympics.  
Naka-dori Avenue, in particular, is lined with some beautiful trees that will make any photoshoot of yours look like it's from a K-Drama show. It's also the setting for quirky sculptures and beautiful bench art, making it one of the loveliest business districts in the world. 
Naka-dori Avenue is in Marunouchi, Chiyoda-ku, Tokyo 2-3 chome, 100-0005. 
Hula Kafe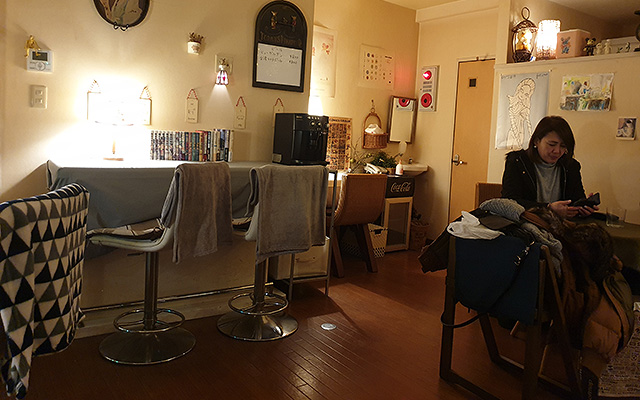 This cozy little café is a bit out of the way, in that the easiest way to reach it by train is taking the Keio-Inokashira Local Line from Shibuya Station and then getting off at the suburb of Higashi-Matsubara. Hula Kafe is a three- to five-minute walk from there.  
The interiors are all lined with manga, DC and Marvel comics and plush toys, as well as posters of beer and some tropical motifs, making this a great place to do a little reading or drawing while you sip a cool drink. Chef Takashi cooks and serves all the food himself, and while he speaks a bit of English, his entire menu is written in Japanese. Pro tip: His omurice dish is flavorful little piece of heaven.  
ADVERTISEMENT - CONTINUE READING BELOW
Hula Kafe is at 5-1-9 Matsubara Kurashe Matsubara 1F, Setagaya 156-0043 Tokyo Prefecture. It is open daily from 3 p.m. to 12 a.m.
Share this story with your friends!
---
Help us make Spot.ph better!
Take the short survey
More Videos You Can Watch
Load More Stories