(SPOT.ph) Tokyo in Japan is one of the world's most populous metropolitan areas, with over nine million people calling it home. As the ultimate hub for culture, technology, fashion, and cuisine, it's a city unlike any other that is best experienced in the company of good friends. From karaoke to cosplay to arcade games, you'll get the most out of your trip to this sleepless city with your BFFs by your side. 
Also read:
10 Places in Tokyo for the Artsy Traveler
10 Must-Visit Spots in Tokyo for the Foodie
10 Cool Things You Can Do for Free in Tokyo
Here are 10 places you must visit with your best friends in Tokyo: 
Maruhan Shinjuku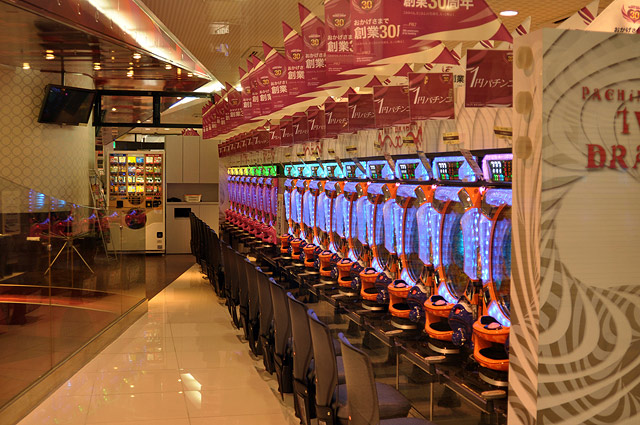 ADVERTISEMENT - CONTINUE READING BELOW
Pachinko is a popular mechanical ball game in Japan similar to pinball, in which you launch metal balls that fall through a maze of metal pints and into a hole. It's a game of skill and chance. While most pachinko parlors are closed off to foreigners, Maruhan welcomes travelers from around the world. They have a staff on hand who speak English, Chinese, Korean, Turkish, and Spanish, and are more than willing to guide you through the mechanics of the game. You and your friends can try your luck at winning prizes or simply gawk at the dazzling array of colorful, neon lights in the Maruhan building, which houses 1,100 pachinko machines spread across five floors. 
Maruhan Shinjuku is at 3 Chome-37-14 Shinjuku City, Tokyo, Japan. It is open daily from 10 a.m. to 11 p.m. Pachinko lots range from 1 yen to 4 yen (roughly P0.46 to P1.84) and Pachi-slots range from five yen to 20 yen (P2 to P20). 
teamLab Borderless Museum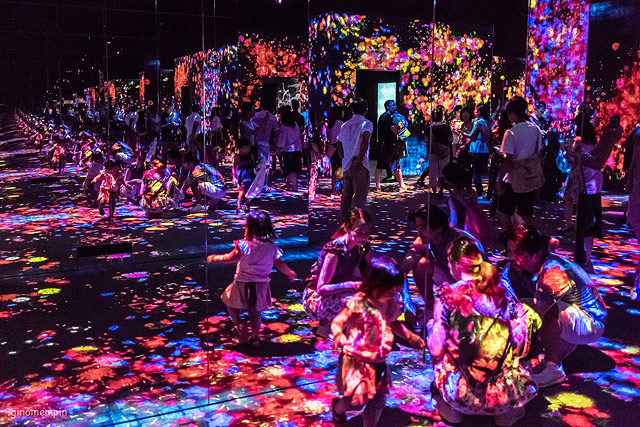 Museums has earned a reputation among certain people for being stuffy and restricting, especially when it comes to strict (but understandable!) rules against taking photographs. teamLab Borderless Museum challenges everything you thought you knew about museums. It's billed as the first digital museum and its goal is to break down boundaries to create a borderless world through its out-of-the-box artworks; they actually encourage you to take photographs in front of their breathtaking exhibits. Their artworks are digitally projected onto dark walls, and tend to move out of different rooms to communicate and intermingle with other artworks. It's easy to wander through the museum and lose yourself to the brilliant display of lights and sounds, but not before getting your friend to snap that perfect profile picture for you. 
ADVERTISEMENT - CONTINUE READING BELOW
teamLab Borderless Museum is at 1 Chome−3−8, Aomi, Koto City, Tokyo, Japan. It is open on weekdays, from 10 a.m. to 7 p.m., and on weekends, from 10 a.m. to 9:00 p.m. Admission is at 3,200 yen (roughly P1,470) for adults. 
Studio Crown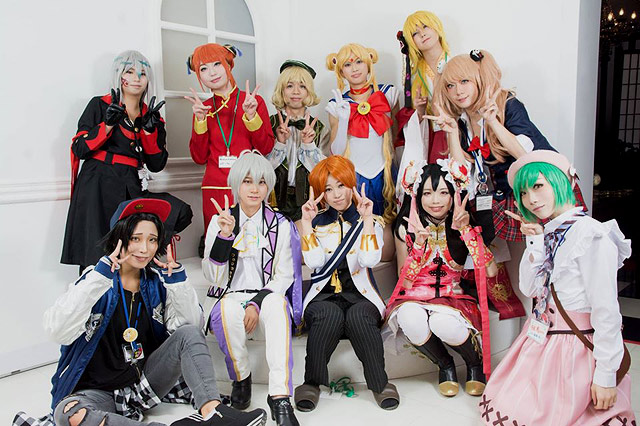 Anime fan or not, it's always fun to play dress up with friends no matter what age you are. Studio Crown knows this, and they offer people the opportunity to be a cosplayer for a day. You and your friends can don costumes with the help of professional cosplayers who'll assist you during your very own photoshoot. Their "Perfect Anime" costume package entitles you to choose a wig and a costume from their selection, get full character make-up done by their professional cosplaying staff, a 90-minute photoshoot, six digital images, and one polaroid. They even have a Basic & Tour course which includes a basic photo package and a tour around the ultimate geek mecca, Akihabara, for three hours with a professional cosplaying tour guide. 
ADVERTISEMENT - CONTINUE READING BELOW
Studio Crown is at 2 Chome-4-6 Sotokanda, Chiyoda City, Tokyo, Japan. It is open daily from 10 a.m. to 10 p.m. The Perfect Anime package is 15,000 yen (roughly P6,800) and the Basic & Tour package is 8,000 yen (roughly P3,675). 
Purikura no Mecca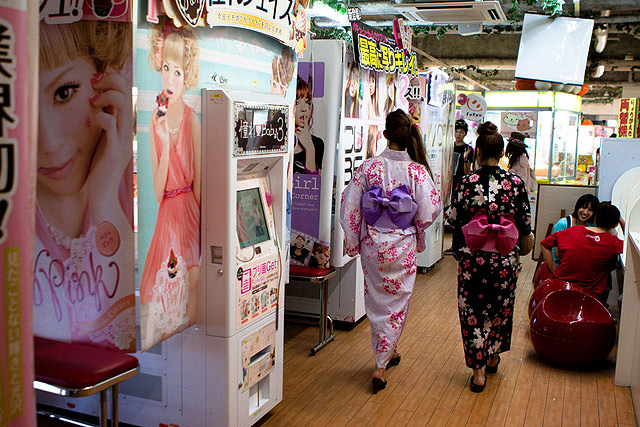 ADVERTISEMENT - CONTINUE READING BELOW
Before there were Snapchat filters, there was purikura. Purikura are photo booths that allow you edit backgrounds, add stickers, and retouch your appearance (think manga-style eyes, wigs, costumes) to your heart's delight. The possibilities are endless and almost always, incredibly kawaii. You can print them as stickers which are the perfect souvenirs for friends to take home and remember your trip by. In Purikura no Mecca (literally "Purikura Mecca"), there are dozens upon dozens of purikura booths all crammed into one floor. You can even find shops offering costume and prop rentals either for free or for a small price (usually around 200 yen, roughly P90). Do note though that solo men travelers and men-only groups will not be allowed entry.  
Purikura no Mecca is at 29-1 Udagawacho, Shibuya City, Tokyo, Japan. It is open 24 hours daily. Prices range from 300 yen to 400 yen (roughly P140 to P180). 
ADVERTISEMENT - CONTINUE READING BELOW
Sakura Tei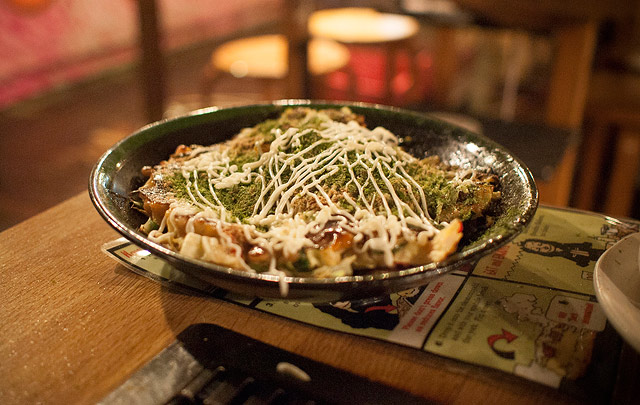 Friends with a bunch of foodies? Head to Sakura Tei, an artsy restaurant with unique decor illustrated by the Sakura staff themselves. They offer a unique experience where you can try your hand at making your very own okonomiyaki, yakisoba, and monjayaki. Their restaurant staff can speak English and Japanese and will gladly teach you how to prepare these dishes. Not only do you get a tasty authentic Japanese meal, but you also get a cooking lesson. During lunch, you can stuff yourself with all-you-can-eat okonomiyaki and monjayaki for 90 minutes, including a drink of your choice for only 1,500 yen (roughly P699). 
ADVERTISEMENT - CONTINUE READING BELOW
Sakura Tei is at 3 Chome-20-1 Jingumae, Shibuya City, Tokyo, Japan. It is open daily from 11 a.m. to 11 p.m. 
Hakone Kowakien Yunessun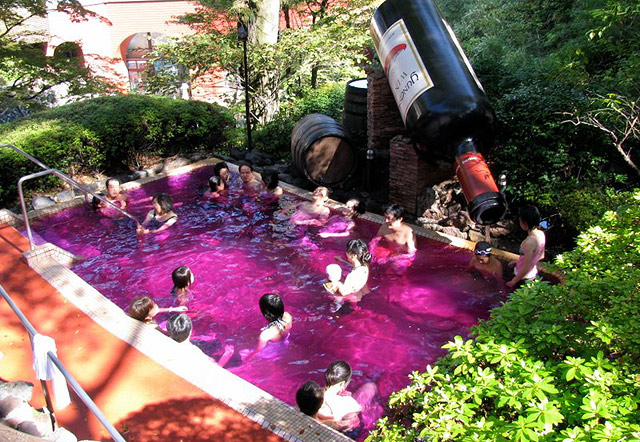 Hakone Kowakien Yunessun takes the traditional Japanese hot-spring baths to another level with their unusual wine, coffee, green tea, or sake baths which are good for the skin because of their rejuvenating properties. Staff also partake in "performances" where they bring out coffee and wine to pour on willing bathers. It's a fun and unique way to treat yourself and your skin, all while bonding with your friends. It's technically outside Tokyo, but it's worth the trip to the south side of the city.
ADVERTISEMENT - CONTINUE READING BELOW
Hakone Kowakien Yunessun is at 1297 Ninotaira, Hakone, Ashigarashimo, Kanagawa, Japan. It is open on weekends, from 10 a.m. to 6 p.m., and on weekends, from 9 a.m. to 7 p.m. Admission is 4,100 yen for adults (roughly P5,000). 
Taito Hey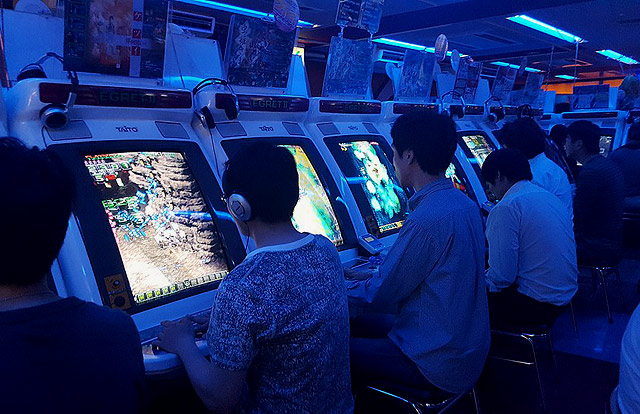 Taito Hey is four floors of pure, unadulterated fun—think Timezone on steroids. On the first floor, you'll find crane games and UFO catchers. The second floor is dedicated to classic shoot-em-ups and '90s-era retro titles like Terminator Salvation and Dance Dance Revolution. Fighting games like Street Fighter, Tekken, and Virtual Fighter can be found on the third floor, while Gundam pods—where you can pilot your own Gundam against your friends—are on the fourth floor.
ADVERTISEMENT - CONTINUE READING BELOW
Taito Hey is at Hirose Corporation Building, 1-10-5 Soto Kanda, Chiyoda City, Tokyo, Japan. It is open daily from 10 a.m. to 11:45 p.m. Most games cost 100 yen per credit to play (roughly P45). 
Karaoke Kan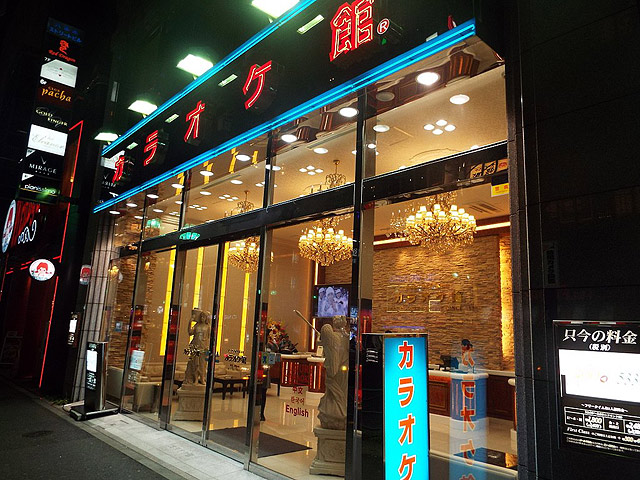 Japan is the birthplace of karaoke, so you shouldn't skip out on the ultimate karaoke night in Tokyo. The best place to go is Karaoke Kan, one of the most popular karaoke chains across Japan. You might recognize it from the film Lost in Translation starring Scarlett Johansson and Bill Murray or Shawn Mendes' "Lost in Japan" music video (depending on how old you are or where your interests lie). But that's not the only reason it's popular among tourists and locals alike. It's frequented by many for its reasonable rates, affordable all-you-can-drink options, and probably because they have a rack of costumes in the lobby which you can borrow for free. You can channel your inner Scarlett Johansson with that signature pink wig from the movie.  
ADVERTISEMENT - CONTINUE READING BELOW
Karaoke Kan is at 25-6 Udagawacho, Shibuya City, Tokyo, Japan. It is open daily from 11 a.m. to 9 a.m. On weekdays, admission is 90 yen (roughly P40) for 30 minutes, including a one drink order. On weekends and holidays, admission is at 130 yen (roughly P60) for 30 minutes with a one drink order. 
Golden Gai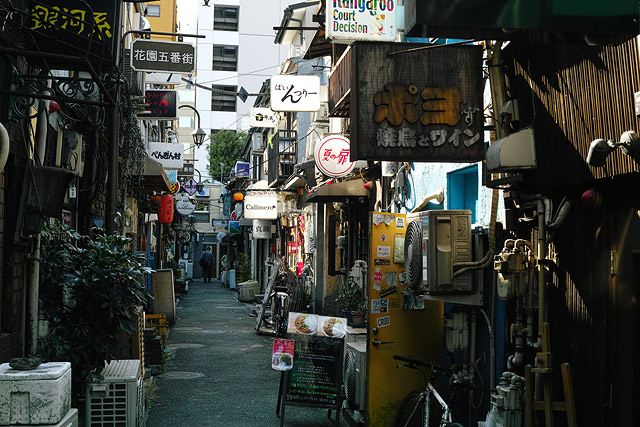 ADVERTISEMENT - CONTINUE READING BELOW
If your friends are in the mood for some late-night bar-hopping, Golden Gai  is the place to be. It is a tiny alley in the Shinjuku district packed with around 200 bars. Most shops in the neighborhood are open from 5:30 p.m. to 5:00 a.m. but the area really comes alive around 11:00 p.m. 
Golden Gai is still a relatively hidden gem, so unless you have a Japanese friend to guide you through it, most bars are reserved for locals and will have a sign outside asking tourists to refrain from taking photos or entering. However, there are still several bars that are tourist-friendly, and you can usually tell if they are if you see an English sign posted out front. Some well-known bars that welcome tourists include Kenzo's Bar, Totobar Shinjuku, Bar Araku, Champion, and Albatross. 
Golden Gai is at 1 Chome-1-6 Kabukicho, Shinjuku City, Tokyo, Japan. 
Cup Noodles Museum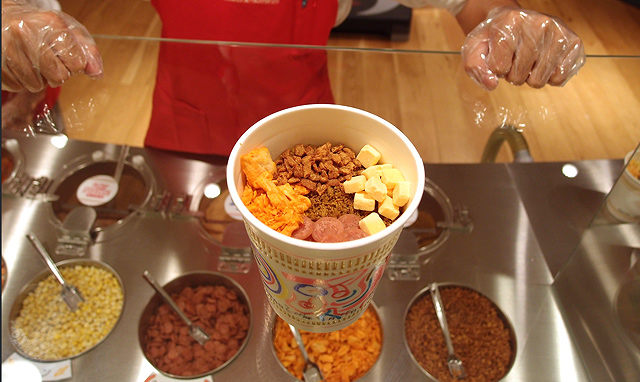 ADVERTISEMENT - CONTINUE READING BELOW
The Cup Noodles Museum is dedicated to the most reliable food for scatter-brained crammers everywhere—instant ramen noodles! For many of us, the smell of instant ramen immediately brings to mind all-nighters for school projects. This quirky museum in Yokohama offers an in-depth look into the history of instant ramen noodles through a combination of interactive exhibits and hands-on workshops. The best part? You get to go make your own instant ramen noodles from scratch, personalize the packaging, and take it home with you! There's lots of fun to be had with friends in mixing and matching a variety of ramen flavors and toppings that you can either gift to each other or save for yourselves.
Cup Noodles Museum is at 2 Chome-3-4 Shinko, Naka Ward, Yokohama, Kanagawa, Japan. It is open from Wednesday to Monday, 9:30 a.m. to 4:30 p.m. Admission fee is 500 yen (roughly P230). The My Chicken Ramen workshop lasts 90 minutes and requires advance reservations.
ADVERTISEMENT - CONTINUE READING BELOW
Share this story with your friends!
---
Help us make Spot.ph better!
Take the short survey
More Videos You Can Watch
Load More Stories