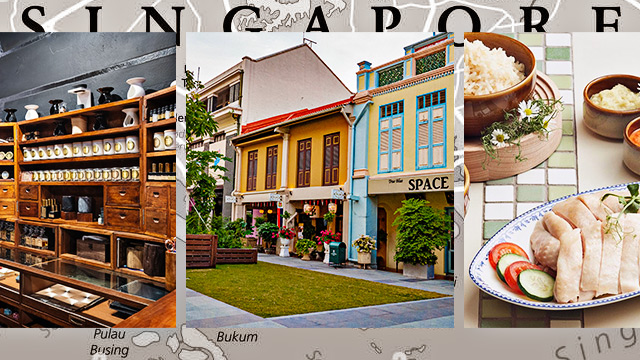 (SPOT.ph) Singapore. A four-hour flight away, it's the perfect balance of far enough, but not too far—for those who can afford to take a quick sanity break in these trying times (a.k.a. all of human existence), of course. If you're one of the lucky ones, we're sure the revenge-travel vibes have been threatening to lose all hell upon your personhood, so we'd like to bring you right back to it: Singapore.
ADVERTISEMENT - CONTINUE READING BELOW
Before you imagine days filled with mindless shopping—woe to your wallet—note that the Singapore Tourism Board is bringing in something new. Check out "Made With Passion," an initiative that ties with local brands across the city nation that have a little something more. And what do we mean by more? Beyond the brand, the product, the food (lots of it), the people, or everything on the spectrum, there is, you guessed it, the passion behind it—translating to a story you can live out yourself by checking these places out. Able to carve out some free time and travel money? SPOT.ph presents what you have to do, taste, try, and live out if you've got three days in Singapore.
Also read: 
Visa-Free, Quarantine-Free: These Asian Countries Are Open to Vaccinated Tourists
The Best Things to See and Do in Singapore in 24 Hours
Sate your revenge-travel needs in Singapore via these Made With Passion initiatives:
Day 1
Keng Eng Kee Seafood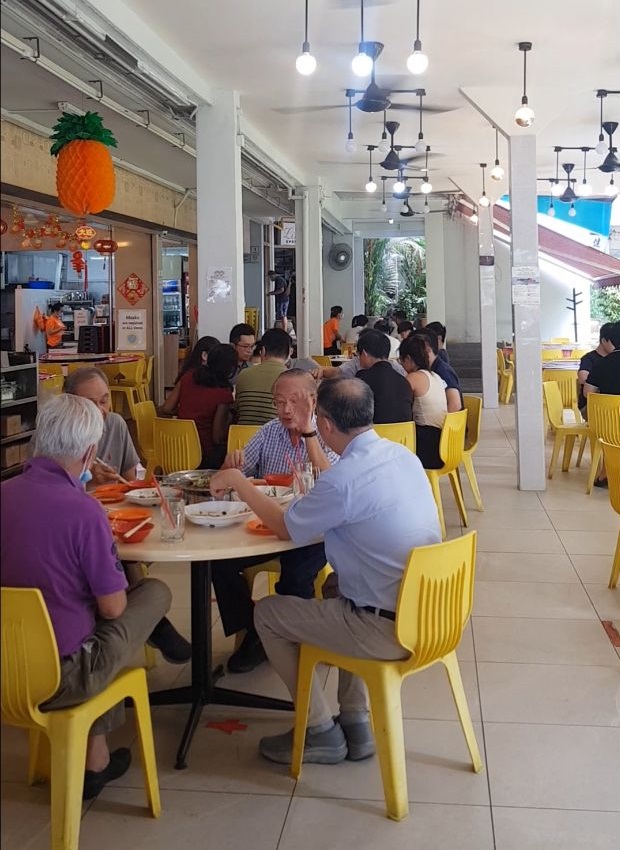 You've probably had hawker food before—but you've never had it like at Keng Eng Kee. This family-run establishment is exactly the type of place that feeds your stomach, heart, and soul with stellar eats—a perfect start to your Singapore trip, especially if you're traveling with a group. Make sure to stumble in hungry, straight from the airport to this open-air resto at a market corner to get the most out of the experience. Gorge on massive (in size and taste) Salted Egg Crabs (Market Price), deeply rich Claypot Pig Liver (starts at SGD 17.8), and Coffee Pork Ribs (starts at SGD 15.8). Double-take on that last one? It's their unique take on tender ribs, this time glazed in a think, yes, coffee sauce that adds a whole new dimension to the pork dish. And definitely don't miss out on their hugely addicting fried fish skin with salted egg seasoning!
ADVERTISEMENT - CONTINUE READING BELOW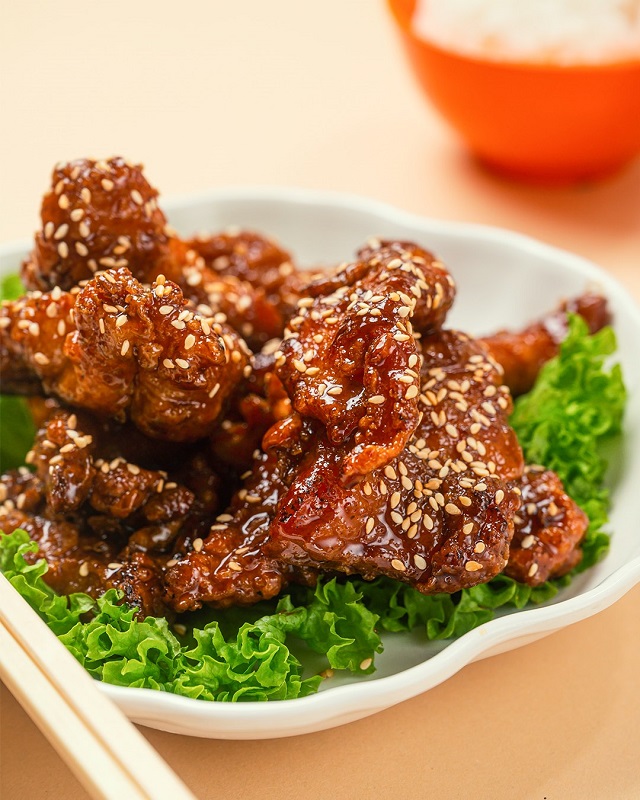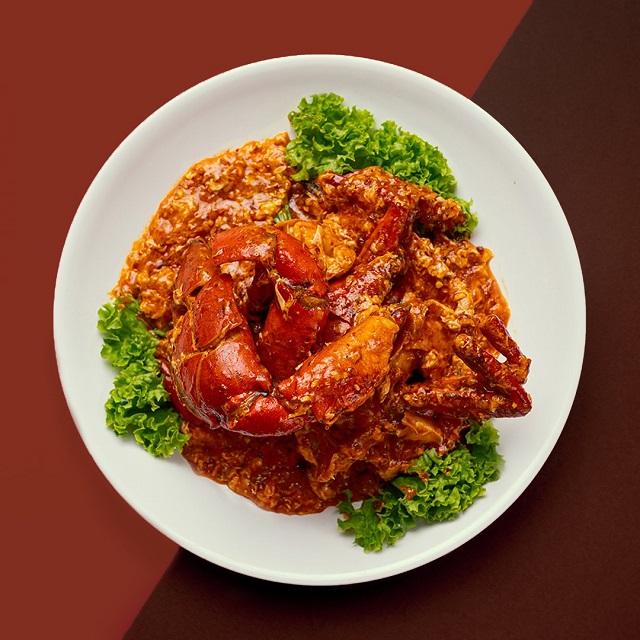 ADVERTISEMENT - CONTINUE READING BELOW
If you're lucky, you might bump into Paul Liew, one of three siblings running the restaurant. They've had the eatery for three whole generations of their family now, passed down from their grandmother who opened up a small eatery in the 1970s. Spot him walking around in bright orange and feel free to ask him about which recipes are original from his grandmother, which were from his mom, and which ones they've played around with—all to very tasty results.
Keng Eng Kee Seafood is at 124 Bukit Merah Lane 1, #01-136. For more information, visit the KEK site.
Peranakan Food Tour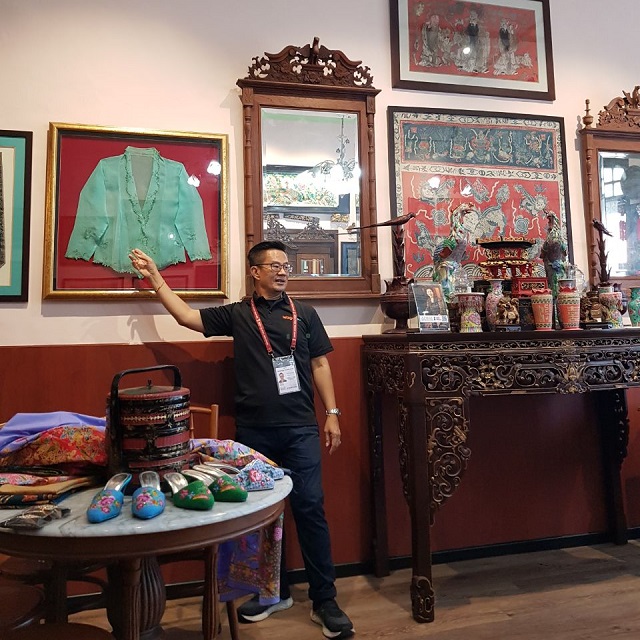 ADVERTISEMENT - CONTINUE READING BELOW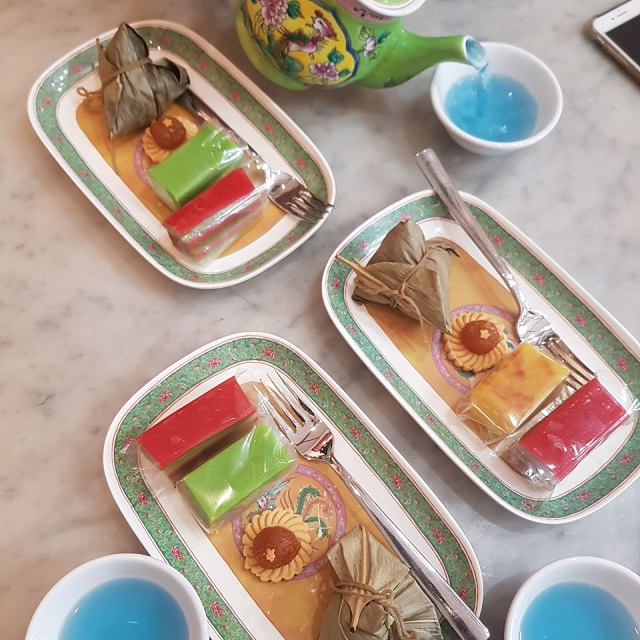 Once you've shaken off the food coma and luggage at your accommodation, head on to a walking tour through Singaporean history and heritage. The Peranakan Food Tour by Let's Go Tours will introduce you to Peranakan culture, one of the lasting peoples of Singapore and their incredibly rich and varied story. Start off at Kim Choo Kueh Chang, a bakery that's been making Nyonya rice dumplings since 1945 and has now grown to be a stronghold of culture. Learn about their history, art, and cultures; and maybe even try a treat or two before heading out to visit the colorful Peranakan houses nearby.
ADVERTISEMENT - CONTINUE READING BELOW
For more information, head to the Let's Go Tour site.
Coriander Leaf at CHIJMES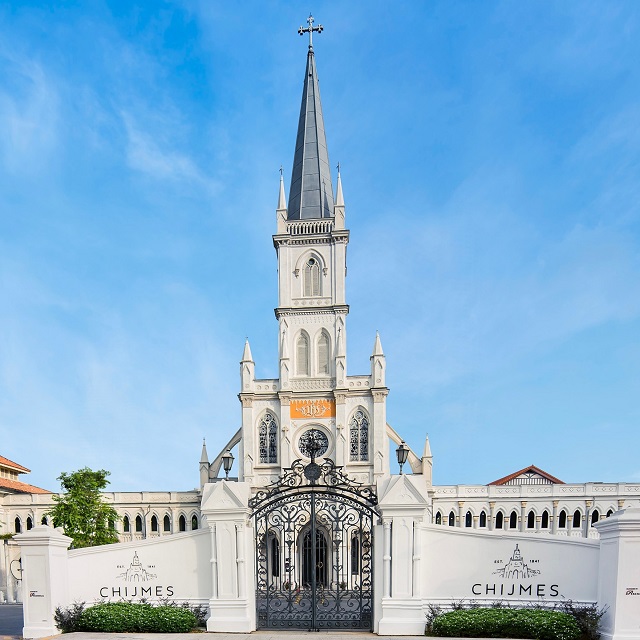 End your first day in Singapore in style at CHIJMES. Don't be startled by the massive church at the center of this European complex—the place started out as a Catholic convent in the mid-19th Century and has been transformed into an enclave or bars, cafes, lifestyle centers, and yup, not-to-miss restos, top of which is Coriander Leaf, which specializes in all flavors Asian. If you want a taste of something top-tier and different, head on to this modern and stylish spot.
ADVERTISEMENT - CONTINUE READING BELOW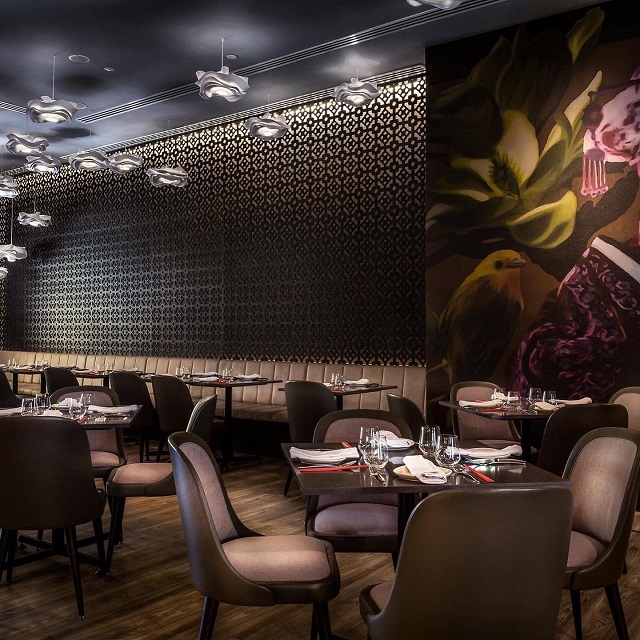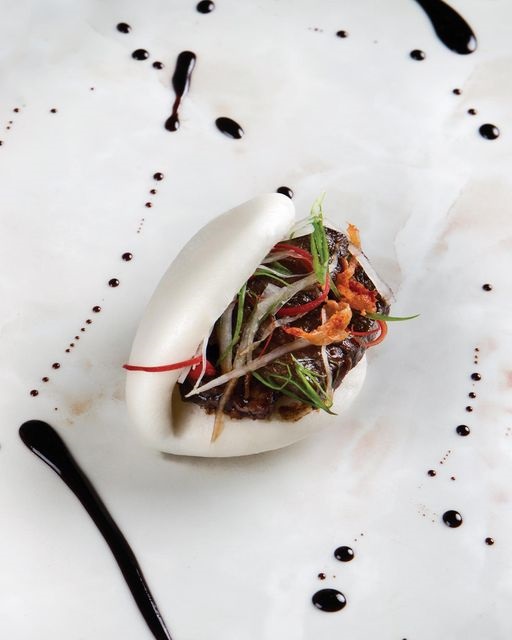 ADVERTISEMENT - CONTINUE READING BELOW
The menu at Coriander Leaf is a little different in that you can order an entire tasting menu based on a specific flavor. If you'd like to go one step at a time, you can also order per dish. Must-tries include braised beef briskets in steamed buns (SGD 19) and steamed sea bass fillet (SGD 28). Wash down the meal with a cold pint from their bar before heading back home (for the next few days) and crashing, satisfied.
Coriander Leaf is at CHIJMES Complex at 30 Victoria Street. For more information, head on to the Coriander Leaf site.
Day 2
True Blue Cuisine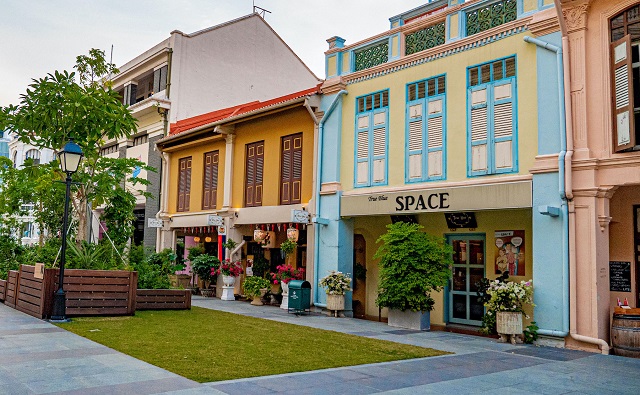 ADVERTISEMENT - CONTINUE READING BELOW
Take a step into lola's home—if your lola were Peranakan—at this restaurant. Tucked somewhere behind the National Gallery in an old renovated townhouse, True Blue is where you can get a taste of the unique Peranakan cuisine. The façade may blend into its modern-slash-heritage surroundings but a step inside transports you back to a house you can vaguely remember (but are sure have never visited), complete with a very welcoming crew that may or may not be your blood-related tito and tita. And to talk about the food; somehow quizzically fragrant and yet familiar at the same time, True Blue's fare is definitely one for the flavor books.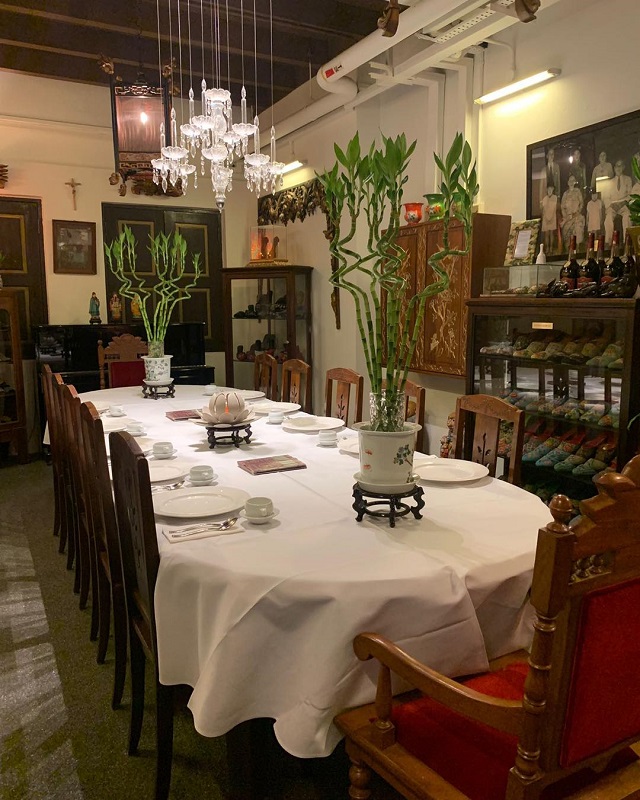 ADVERTISEMENT - CONTINUE READING BELOW
Their take on beef rendang, Rendang Sapi (SGD 25), hits that perfect blend of heat, spice, and tenderness—can't be had without rice, around two cups' worth, trust us. For something to write home about though, try the Ayam Buah Keluak, which starts off with soft chicken in a punchy tamarind gravy and then takes things up several notches by adding in buah keluak nuts. From the Kepayang tree, the fruit goes through a special process of being buried for 40 days to remove any toxicity—yep, you read that right—before being added to your stew. You then take out the soft, fragrant paste inside with a special spoon True Blue provides, then eat it with the chicken and tamarind sauce for an indescribable taste.
True Blue Peranakan is at 47/49 Armenian Street. For more information, head on to the True Blue Cuisine site.
Sifr Aromatics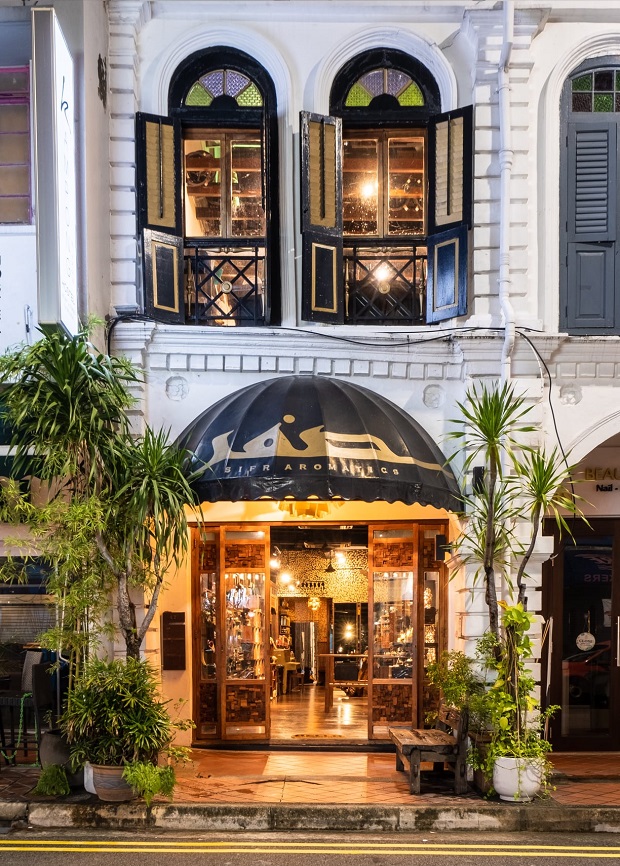 ADVERTISEMENT - CONTINUE READING BELOW
Live out your alchemist dreams at this hidden spot in Kampong Glam. Sifr Aromatics is owned by third-generation perfumer Johari Kazura and is where you can get a scent like no other. If you've ever wanted to be sure you smell like absolutely no one else in the world, this fascinating little nook—which hides an incredible multi-generational story—is the place to go.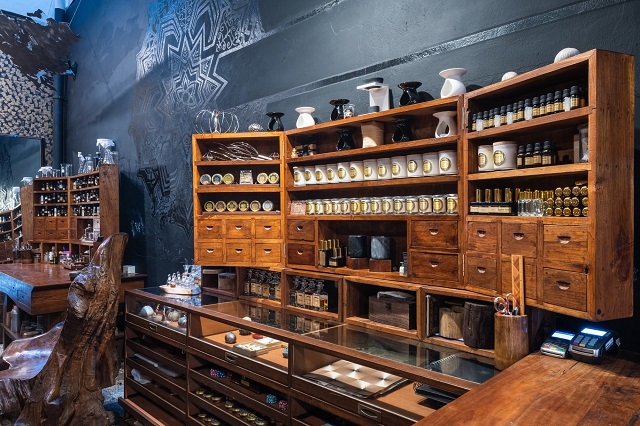 ADVERTISEMENT - CONTINUE READING BELOW
Step past the glass doors and into a narrow space filled to the brim with scents in every possible medium, from balms to oils to casks containing pure forms. You can book different kinds of experiences at this spot, from workshops to demonstrations, and yup, make your very own perfume.
Sift Aromatics is at 42 Arab Street. For more information, head on to the Sifr Aromatics site.
Smoke & Mirrors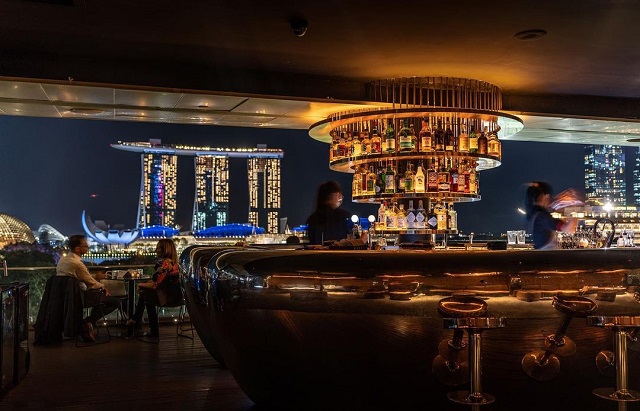 ADVERTISEMENT - CONTINUE READING BELOW
Cap off your Singapore trip at this one-of-a-kind place. Getting to this gem of a bar is half of the experience. Situated atop Singapore's national gallery, you take a short trek (presumably late) at night past its empty halls, up elevators and escalators, before ending up at a balcony overlooking—you guessed it—Marina Bay. And to match those stellar views, the bar itself is at par. The sleek space combines a modern touch with low-key sophistication; not the type of place to intimidate but not without a true luxe feel. And as for the drinks? Smoke & Mirrors takes its cue from its location. Each glass is a work of art. Cheesy, but true—and quite literal, too.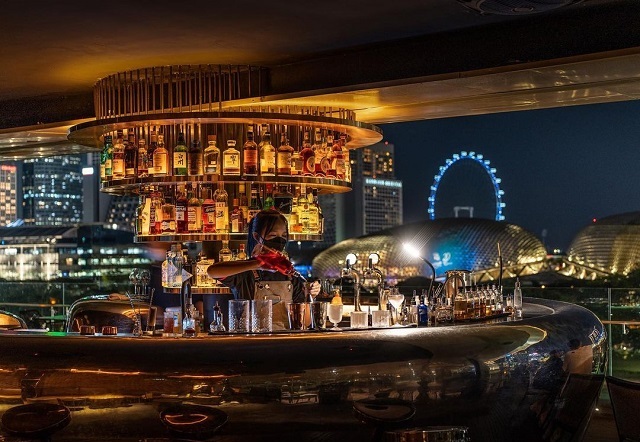 ADVERTISEMENT - CONTINUE READING BELOW
Be sure to study their menu while you chill. Each drink is inspired by a specific work of art in the National Gallery's collection and the menu has a QR code you can scan to see it. To complete that smoke experience, try the Smoke on the Water (SGD 28) which blends wine and cognac with a bit of jasmine and cherry for a deep and smooth hit.
Smoke & Mirrors is at the National Gallery Singapore, 1 St. Andrew's Road. For more information, head on to the Smoke & Mirrors site.
Day 3
GINLEE Studio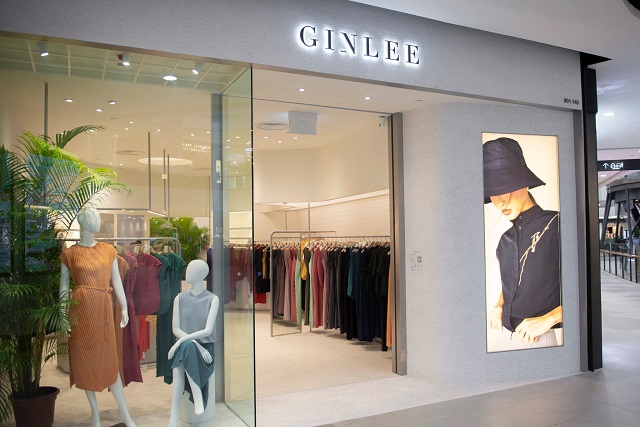 ADVERTISEMENT - CONTINUE READING BELOW
We can't lie: No Singapore trip is complete without a bit of shopping—but if you're tired of the usual, check out this little nook at the Great World mall. Entering their shop is like entering an oasis—we're risking the cliché here but it's too apt; GINLEE is a clean and bright space smack dab in the center of a busy commerce center. And if you take into account this label's mission to slow fashion down, then you'll understand the power of their location. It was founded by designer Gin Lee and her husband Tamir Niv in Israel before they moved their signature sophisticated style and pleats to Singapore.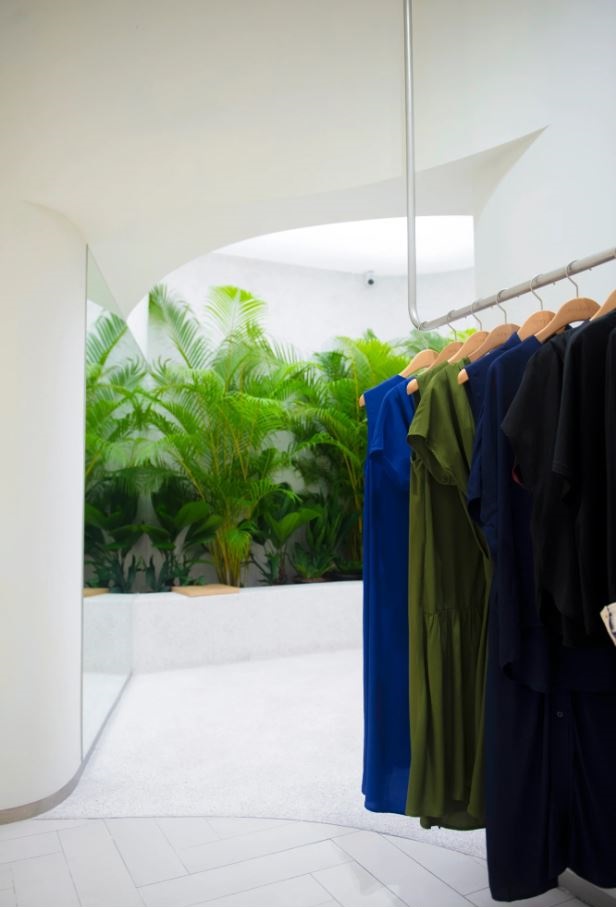 ADVERTISEMENT - CONTINUE READING BELOW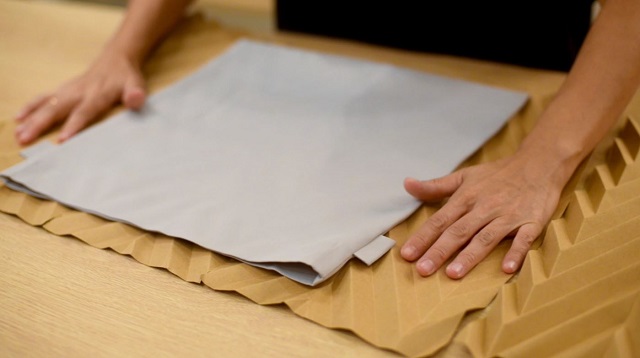 What makes GINLEE special is the unique pleating method they've perfected throughout the years. They take fabric and put it through a process that includes a carton mold, a steam oven, and more finishing touches—right at the studio. Well, that is if you buy one of their custom bags you can help make yourself at their shop! You can work with the shop to create a unique piece or browse through their racks for a one-of-a-kind find.
ADVERTISEMENT - CONTINUE READING BELOW
GINLEE Studio is at Great World Mall at 1 Kim Seng Promenade. For more information, head on to the GINLEE Studio site.
Chatterbox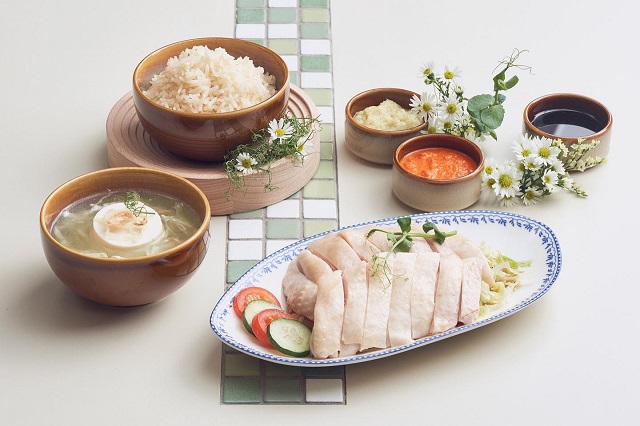 For a no-fail last meal in Singapore, head on over to the Hilton for some chicken rice. Okay, so we'll address it: You can get chicken rice at any hawker all over the place—so why get it from a fancy hotel outlet? Well, that's because their take, known as the Mandarin Chicken Rice, is one of the most celebrated.  They first opened at the former Mandarin Singapore in 1971 and have since moved to a snazzier and much bigger space in the same building, though now it is the Hilton Singapore Orchard.
ADVERTISEMENT - CONTINUE READING BELOW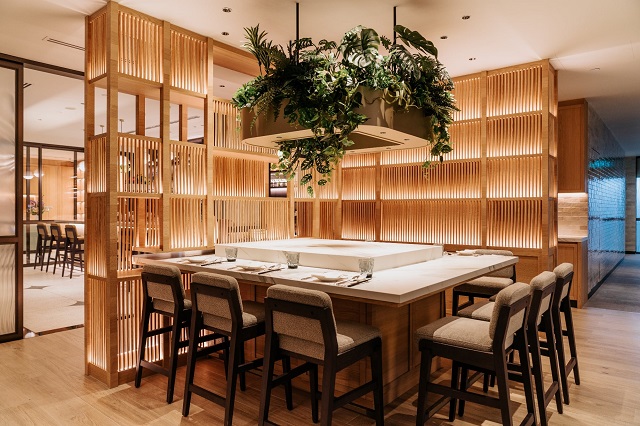 ADVERTISEMENT - CONTINUE READING BELOW
Known as the Mandarin Chicken Rice (sets start at SGD 25), their take on what we know as the Hainanese Chicken Rice takes it to a new level by using chickens fresh from the farm, making for an extra succulent piece. And to end things on a sweet note, try out their Signature Coconut Ice Cream (SGD 15), which comes served in its own husk.
Chatterbox is at the Hilton Orchard Singapore at 333 Orchard Road. For more information, head on to the Chatterbox Singapore Facebook page.
Prices listed here may be subject to a service charge.
Share this story with your friends!
---
Help us make Spot.ph better!
Take the short survey
More Videos You Can Watch
Load More Stories