Blame it on Twilight
How a bestselling vampire novel for teenage audiences spoiled it all for the rest of us. See you at the book-burning.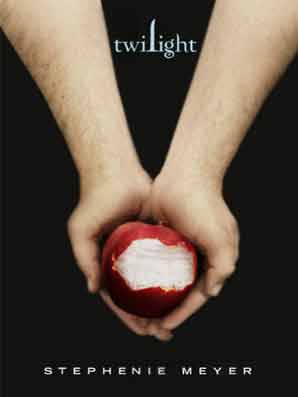 You've probably heard about the big book tax brouhaha - the pet cause of anyone who fancies himself an intellectual. Intellectuals, of course, have to have certain advocacies, and what better cause for crusade than that one thing that made them intellectuals in the first place (aside from the Discovery Channel and Wikipedia). See them frothing in their blogs.
Just recently, the Bureau of Customs- that brightest, beaming paragon of virtue- announced the imposition of tax on imported books. Which came as a surprise to many, because not too many people are aware that imported books do not pay taxes, as if taxes were already an omnipresent given, like you know, death. Until recently, it's one of those rare instances when government actually did something right.
The Philippines is a signatory to the 1952 Florence Agreement on the Importation of Educational, Scientific, and Cultural Materials, which prohibits the slapping customs duties on "books, publications, and documents," in the name of the "free exchange of ideas and knowledge and, in general, the widest possible dissemination of the diverse forms of self-expression used by civilizations." Leading the outcry against the tax is Makati Rep. Teddyboy Locsin, one of the most well-read men in government whose Italo Calvino books are still with me (I worked for his newspaper for six years and pilfered freely from the unbelievably tasteful office library under my personal Florence Agreement). He's already sent a letter to Malacañang, insisting that it goes against not only the Florence Agreement but also RA, 8047 or the Book Publishing Industry Development Act.
ADVERTISEMENT - CONTINUE READING BELOW
It also goes against all good sense in a country where 1,000 copies is already considered a bestseller. It turns out that a "book blockade" has been forming for the last two months. No new titles have been shipped. If there's one thing the tax ensures, it's not increased government revenues but the total moronification of the Filipino public.
Where this issue will drag on is worth watching for, but in the meantime you can enjoy the 5% tax on your next fiction purchase. Novels, some finance undersecretaries were alleged to have declared, are not educational. "Educational" books, on the other hand, will be slapped 1%.
CONTINUE READING BELOW
Recommended Videos
The culprit, it turns out, is a book called Twilight. You might have heard of it. It's about chicks and vampires and profound passages like "Look... I love you more than everything else in the world combined." It's supposed to be an international bestseller by one Stephenie Meyer, a chick who's got serious spelling issues with names. The story goes that inordinately huge truckloads of Twilight copies attracted the attention of a customs official, whose eyes may have instantly flashed peso signs upon reading the blurb: "... Twilight will have readers dying to sink their teeth into it."
Now look at that. Here we are for the past 50 years, enjoying our duty-free imported books, then a black P650-hardbound with a red apple on the cover comes to screw it up for everyone. Maybe government should do more than just slap a 5% tax. For all we know, Twilight- which the horror maestro Stephen King succintly described as "good plot, crap writing- might be a negative influence on its intended audience. Perhaps government can imagine a hill of Twilight books, burning under the reddening night sky. For all we know, Metro Manila streets might be full of morose 16-year-olds calling themselves "Bella" and "Edward" and wearing eyeliner and bite-marks on their necks. In which case, we might have to throw these little vampires into the fire as well. Just to make sure.
ADVERTISEMENT - CONTINUE READING BELOW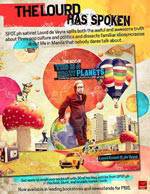 This is a Crazy Planets is available in newsstands, bookstores and supermarkets nationwide for only P195. For more information, click here.
Share this story with your friends!
---
Help us make Spot.ph better!
Take the short survey
Load More Stories