Can't we take a joke? Obviously not anymore.
Moscow is covered in broken glass and burning tires, the air enveloped in tear gas. Rioters have torched and pillaged buildings, cars smashed and overturned. Thousands of protesters have gathered at the Red Square, burning the effigies of Alec Baldwin, furious over his remarks on David Letterman's Late Show about Russian mail-order brides. President Dmitry Medvedev has issued an official condemnation and the total ban of Baldwin's entire filmography from Beetlejuice to Married to the Mob to The Cat in the Hat.
Just kidding. No such thing happened in Russia. They're too busy with serious stuff like Chechnya, missing nuclearwarheds, and gangsters like Viggo Mortensen to moan and groan over some stupid joke. Well, we'd like to think that the Philippines is busy, too, with profound matters like Cha-Cha, the forthcoming elections, the economy, and the Katrina Halili-Hayden Kho sex video. But not too busy as to let Hollywood get away with cheap shots at our national dignity. As the colegialas from Navotas would say, Make patol ba?
Make patol we do, and often so. We're such a bunch of delicate doilies. In plain English: "centipede." The price of pride is eternal vigilance it seems we're always on red alert for disparaging comments in the global biosphere.
Years back, Claire Danes was crucified for allegedly saying, "Manila is a horrible place," which is certainly not meant to be a joke but we've all forgiven her because of her career trajectory, which is to say, nowhere- a fact that seems to be more tragic than her nose.
ADVERTISEMENT - CONTINUE READING BELOW
Then there's Teri Hatcher's character in Desperate Housewives, who said something unflattering about the Philippine medical profession. Which is probably only true if your poster boy happens to go by the name "Dr. Hayden Kho," whose gravest offense is not the sex vid but the utter desecration of the lyrics to George Michael's "Careless Whisper," one of the crowning achievements of modern civilization along with Air Supply's "Two Less Lonely People in the World."
The BBC sitcom Harry and Paul was also castigated for portraying Pinay maids as sex workers. I'd add my own anti-Pinoy alert, too, by pointing to an episode of the now defunct sitcom Frasier: the lead character played by Kelsey Grammer was spending $10,000 for a matchmaking service. His horrified father said, "For less than half of that price you can get a brand new wife from the Philippines!" But this was before You Tube so John Mahoney emerged unscathed.
CONTINUE READING BELOW
Recommended Videos
A few months back, Hong Kong columnist Chip Tsao apologized to the Filipino community for having written that the Philippines is "a nation of servants." Columnist Conrado de Quiros, however, pointed out that the bigger disaster was our inability to detect satire even if- to paraphrase an exceedingly crude gangsta slang- was making love to our mouths.
Now this Baldwin issue. Of course, we'll make patol, especially if it involves gender and race, maids and sex workers. It's almost like using the "N" word. An outraged militant congressman said that Baldwin should know that mail-order brides is prohibited under Republic Act 6955 or the Anti-Mail Order Bride Law of 1990. Duh. An even more outraged Sen. Bong Revilla- the man behind such cinematic masterpieces as Onyok Tigasin and Walang Matigas na Pulis sa Matinik na Misis- threatened Baldwin with grievous bodily harm. Even the Department of Foreign Affairs joined the fray.
ADVERTISEMENT - CONTINUE READING BELOW
The result: Baldwin issues an official apology. A supposed victory for Philippine honor but does not speak highly about our sense of humor and irony, which is also to say intelligence. Can't we take a joke? Obviously not anymore. Which is why we actually made patol to David Letterman, who has segments titled "Stupid Animal Tricks." We're just so concerned with our "international" image, that's why we all break out doing cartwheels over our Charice Pempengcos and Arnel Pinedas and bestow God-like status to Don Emmanuel Pacquiao. I don't know if the Russians were similarly frothing at the mouth. While it's been noted for the emerging class of gangsters and lovely women of a certain occupation, Russia also boasts of 660 museums and 62,000 libraries.
But last time I checked, we're still not exactly the examplars of cultural sensitivity either. We're so easy to dispense with our chekwas and bumbays, often threatening our kids that unless they behave we'd sell them to the man with the beard and the turban. We're so easy to jokingly mumble "dibidi-dibidi" upon seeing men in Muslim garbs. Anyone with dark skin and curly hair is still "mukhang ita."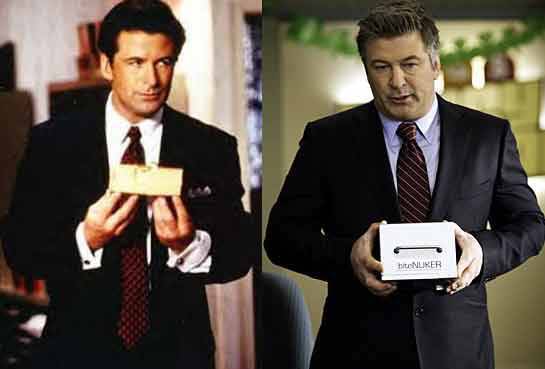 ADVERTISEMENT - CONTINUE READING BELOW
In any case, Baldwin is suffering the cruelest punishment any Hollywood actor can ever suffer: the erosion of his youth and good looks.
But since we're on the subject of condemnation, why aren't we barking at Google? I dare you to type in "Filipina" and not be horrified by the results.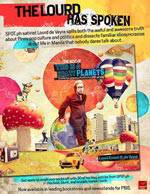 This is a Crazy Planets is available in newsstands, bookstores and supermarkets nationwide for only P195. For more information, click here.
Share this story with your friends!
---
Help us make Spot.ph better!
Take the short survey
Load More Stories