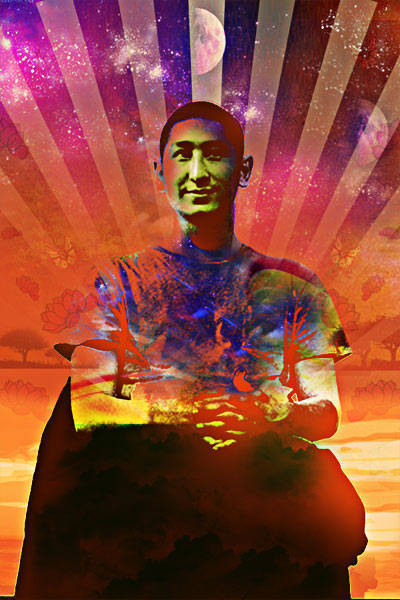 Dear Mr. Tioseco,
I still haven't seen Johnny Guitar. But yes, I've seen In a Lonely Place and next to Treasure of the Sierra Madre I think it's Bogart's best-I was in a bad place then, and I don't mean those places near Khavn's house.
ADVERTISEMENT - CONTINUE READING BELOW
As I write, the TV is set to Cinema One, which is currently airing Horsey Horsey Tigidig Tigidig. This is not the kind of movie you'd fall in love with, I'm pretty sure of that.
I, on the other hand, can wax lyrical over such drivel (You should see Gary Valenciano's high-waisted acid-washed baggy jeans). But you can't call it appreciation when you're laughing and pointing at something. I can pore over each and every silly detail, but I doubt if it's the same kind of love that had always fueled your writing.
Many people will say that there is virtually no such thing as film criticism in the Philippines. Yes, there is, except that you don't usually find them in the entertainment sections of the major broadsheets, where reviewers spend precious time and analytical toil on obscure arthouse films like Transformers 2. To look for serious film criticism there is like going to Jollibee and looking for foie gras. Or watching Transformers 2 and decrying the lack of a discourse on the human condition. But most people wouldn't even recognize film criticism if it slapped them in the face with Celia Rodriguez gloves. Most people wouldn't be ready for serious film criticism. Most people wouldn't even be ready for criticism, period. Especially most filmmakers, who will consider it a direct assault on their person and dignity when they're not hailed as the next Bernal. "Let's see you make your own film," they would whine childishly.
You write the kind of criticism I am completely incapable of. Earnest, passionate but sober and circumspect. You make us take a second look at ourselves, we who have made a living out of hurling insults and peddling petty sarcasm, celebrating-with no small amounts of condescencion-- that which is shameful, trivial, and absurd. The again, after what had just happened, what do we know about absurdity? What this cheap business of mine all boils down to is cowardice. When it comes to that monolith called seriousness we are reduced to chickenshit, cowering behind that middling excuse called irony. I envy that frame of mind, that age when idealism burns bright, that ability to see the world in black and white, without the strictures of compromise and jadedness. Serious discourse demands courage.
Your wish list for Philippine cinema provides a roadmap for everything that is right and everything that is wrong about the industry. Excuse me. "Industry" might not be the right word because you're not exactly a big fan of the major studios. I don't know if you were the one I told this to, but I think one should never write a review in a vacuum both social and aesthetic. Now I can't remember when and under what circumstances I told you that, but I'm pretty sure it involved something truly bad and commercial. And lots of alcohol. On my part, most certainly.
ADVERTISEMENT - CONTINUE READING BELOW
That wish list is still on my mind. I don't know. I just interviewed a young superstar actress for a magazine. When the feature came out, she complained to the editor that I got her age and award wrong (And believe me, it was definitely not Urian). Maybe that's what you get from agreeing to write about people you shouldn't have to write about in the first place. Again, that word, love.
In your letter to Nika, you said love was the primary motivation in film criticism. I agree.
Your inexhaustiable energy and enthusiasm for this ever-expanding beast called independent cinema astounds me. Years back I'd sort of given up trying to follow every "must-see" film. Maybe it's a phase. I remember an earlier time in my life when I was gripped with a boundless appetite for the movies. This was before the digital camera, cellphones, and the Internet. The only institution that was making independent (then interchangeable with "experimental") films was Mowelfund. I don't what happened along the way. All of a sudden, there were just too many films, too many festivals and screenings. Too many malls. Too many cars in parking lots. Too much traffic. Too many filmmakers. Too many movies, then and now. It was hard to keep up. Life is short, Kieslowski's Decalogue long. Love is sitting through a ten-hour film and never having to say you need a goddamned drink.
ADVERTISEMENT - CONTINUE READING BELOW
Those Criticine love letters, I think they're a brilliant idea: to write something to a favorite piece of cinema, whether it's a movie, a director, a scene, bars of musical scores, a cinematographer, an actor, etc. They're exercises in apostrophe, that figure of speech where you address someone/something directly. The power of that word: you. Maybe the second-person point of view is the best, not only because it sounds disarmingly intimate, but also because it forces you to alter the way you think. All of a sudden the ego dissolves. But what an idea: To fall in love with a film, with a director's vision. To fall in love with a scene, with an image, with a fragment of whispered dialogue, to note how light falls on an empty street, or how shadows move across a quiet house. To perceive a thing as it is and not as a commentary on your life.
ADVERTISEMENT - CONTINUE READING BELOW
I promised you that I would write my own love letter. But to which film, to which director I could not yet bring myself to choose. The constellation of options is dizzying, but rest assured Horsey Horsey Tigidig Tigidig isn't one of them. Call it procrastination, call it laziness. But maybe the right word is "cowardice."
I hate myself for doing this only now. But what I hate more is the fact that the letter had to be addressed to you, under such hideous circumstances. Which is why I have difficulty ending this. I'm delaying the inevitable. I'm still in denial. Something remains unsaid and I don't think I'd want to talk about it anymore, especially seeing the report on the noontime news where you and Nika were reduced to grim pixels on the TV screen. I'm not very good with grief.
I'm not really sure how to end this. Something horrible has just happened and all I can do is talk to you about cinema? But at this point, what else do we talk about? We who know too much about films and too little about life? Johnny Guitar? I haven't seen it yet. Tell me about it again.
ADVERTISEMENT - CONTINUE READING BELOW
Your friend,
Mr. De Veyra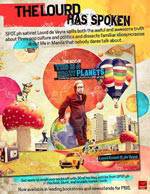 This is a Crazy Planets is available in newsstands, bookstores and supermarkets nationwide for only P195. For more information, click here.
Share this story with your friends!
---
Help us make Spot.ph better!
Take the short survey
More Videos You Can Watch
Load More Stories