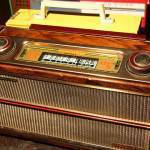 FM radio always sounds frenetic, with an increasingly disturbing degree of horror vacui. With the exception of late-breaking reports like fires, murders, and vehicular accidents, AM sounds generally narcoleptic, in spite of its thin veneer of scratches and static. AM radio, after all, has been relegated to a certain function and status. The equation seems to be: FM radio = sosyal = English-speaking jocks + ads in English; AM radio = masa/jologs = Filipino-speaking jocks, although this paradigm is already being threatened by the recent emergence of stations like Love Radio and Energy FM, which have successfully transposed the AM format in FM territory with their own brand of hyperactivity and unprecedented decibel levels. There are more demographic divides: FM is for the young, the hip, and the cosmopolitan. AM is for the old, the probinsiyano. Which probably explains why there are seldom commercials about livestock feed and swine-deworming medicine on 99.5 RT. And the ads heard on AM sound like they've been done on an old cassette tape recorder.
ADVERTISEMENT - CONTINUE READING BELOW
But the difference is this: when you listen to FM, most of the time you want to strangle the DJs, especially when they–in their thick, impregnable American accents– provide expert opinion on...things.   When you listen to an AM commentator, you want to share a beer with them. It's always preferable to listen to beautifully constructed Tagalog sentences than bwarsh-bwarsh English wherein "like" and "you know" are punctuation marks.
Most people listen to AM radio only when they're threatened by floodwaters and typhoons (As a kid, I had associated Joe Taruc's voice with the notion of classes suspended). What they fail to realize is that AM is more than just sleepy commentators, traffic reports, hysterical religious preachers, and Engelbert Humperdinck classics. AM radio is an aural kaleidoscope no iPod can ever match.
Inquirer columnist Rina Jimenez David was right when she pointed out in a column–a few days after Ondoy–that all you really need in the world is a battery-operated transistor radio. By "transistor," of course, we'd instantly think of AM, where everything still sounds majestic even through cheap, tiny, tinny speakers. And by this means: no techno-house music, no progressive metal, no nothing that you'd put above a dance floor for everyone to groove to.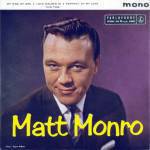 A quick scan: an emphysemic announcer rants that the Ampatuans should be given drug tests. A preacher compares God to a 7 Eleven: always open anytime of the day before seguing into a sugary-happy song called "Ora Mismo ang Tugon ng Panginoon." Scan again. Some doctor is giving advice on how to avoid frostbite (!) and how to perform proper neck accupressure. Scan again. An "Attorney Jay" instructs us to "encode" a URL on You Tube on "our computers." Scan again. A martial-sounding anthem choruses, "Narito na ang oras ng himala!" after which a female voice begins to pray for all of humanity's peace and safety in the most mellifluous Filipino diction. Scan again. MMDA radio on the 1224   khz frequency provides practical solutions on many things, from securing digging and construction clearances to the minutiae of traffic rules to a battery of frighteningly technical advice, from wearing seatbelts to avoiding fire ("'Wag magyosi sa kwarto!"), to what to do in case of earthquake emergencies–all pillowed in between by marching-band music. The whole station hammers on its listeners the virtues of law, order, and discipline not to mention interminable lists of illegal pedestrian activities. If the Nazis had a radio station, it would probably sound like this. Of course, there's the occasional premature campaign ad (starring der Fuhrer Bayani Fernando, who else) masking as public service reminders. Scan again. A couple of blowhards on the 1107 khz, political semi-celebrities who yak away as if they're God's gifts to Philippine society, but, for the past few elections, can't even seem to win even barangay seats. Scan again. On 1062, Matt Monro is singing. Scan further. Over at DZAS 702 khz, someone is speaking Mandarin.
CONTINUE READING BELOW
Recommended Videos
The three major AM stations are DZBB (594 khz), DZMM (630 khz), and the oldest, DZRH (with the kickass frequency of 666 khz). The majority of their formats include news, talk, and public service programs. Hardly any music is played, except for the occasional bed and bumper between segments. By the way: if you want cool music–by which I mean everything from Nazareth to Linda Rondstandt to Bee Gees to early Nora Aunor–tune in to DWWW 774 ("Siyete, siyete kwatro!") khz.
Click here for audio
Live stream from DZRH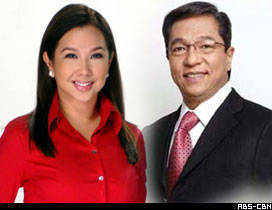 Korina Sanchez and Ted Failon
Over at the ABS-CBN-owned DZMM, Ted Failon, who sits mornings, is getting to be an elder statesman of sorts. His insights are gaining a significant patina of maturity, and actually sounds better without his old on-air partner Korina Sanchez. In contrast, vice-president Noli de Castro, who has a Saturday talk show on DZMM is a prime example of how certain people should never be allowed to dispense commentary. At the GMA 7-operated BB, I have a perverse fascination with the Arnell Ignacio-Susan Enriquez tandem. Don't be fooled by the comic veneer: Ignacio just seems so wise in a sardonic sort of way and Enriquez is the effective fodder. Another tandem at DZRH, Love Chat with Ruth and Andy offers post-prandial sex advice, and you can't believe your ears when they verbally tiptoe their way around such notions as fellatio and anal intercourse without getting summoned by the Kapisanan ng mga Brodkaster ng Pilipinas.
ADVERTISEMENT - CONTINUE READING BELOW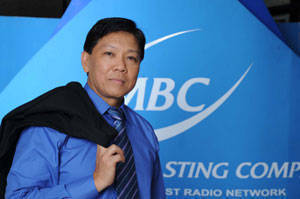 Deo "Lakay" Macalma
My favorite commentator, however, is DZRH's Deo "Lakay" Macalma, who boards on both morning and afternoon. Bristling with earthy wit, intelligence and humor, the veteran Macalma is one of the best things about AM radio. After Macalma, DZRH begins its string of radio drama serials, starting with Hindi Hindi Kita Malilimutan. After the noontime news break, the drama continues. Couple of years back they had adventure-fantasies like Superdog and Aquario, Ang Batang Octopus, which makes for great listening especially under pharmacologically pleasant circumstances. But for freakier shit, I suggest you wait for the undying Gabi ng Lagim at 8 pm, where the plots remain eternally disturbing (i.e. a pious churchwoman finds out she's pregnant with Satan's child). A delightful experience, especially when driving alone, in a vast, dark, empty road.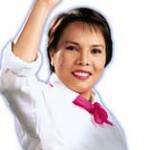 Susan Enriquez
But past midnight, AM takes on another character, this time more intimate and personal. Nearly everyone talks in somber, almost hushed tones, as if the kinetic volumes of the day were merely an ugly memory. It's another world, a mindscape populated by the lonely and the troubled, the sleepless and dreamless at 2 a.m. If it's not earnest preachers, it's romantic counsellors.
ADVERTISEMENT - CONTINUE READING BELOW
My favorite was "Kuya" Ely Cruz Ramirez, whom I've been following since my college days when he was still on DZXL. The self-dubbed "Mr. Cariñoso" speaks in a worldly though geriatric basso profundo, dripping of sex and seduction, and was once upon a time notorious for making obscene moans to female callers. There's nothing like him in these airwaves. But people still called him up for several things: advice on love, his "Love Calendar" which provides horoscope-based relationship counsel, and to "pawn" cellphone numbers for anyone interested in having a, uhm, good time. It is said that he had an on-air exchange involving a teenage girl who truly loved her boyfriend but refused to submit to premarital sex. His alleged advice: go to a motel with the boyfriend, get him naked, and "Pitikin mo yung itlog, para mawalan ng gana."
Then he was kicked out of the station.
Illustration on home page by Warren Espejo. Photo of transistor radio by Gem/Flickr.
Share this story with your friends!
---
Help us make Spot.ph better!
Take the short survey
Load More Stories