Lourd de Veyra on the Thin Man: There has never been another Palito
Lourd de Veyra on the death of Palito: "There is nothing more tragic than the death of a comedian."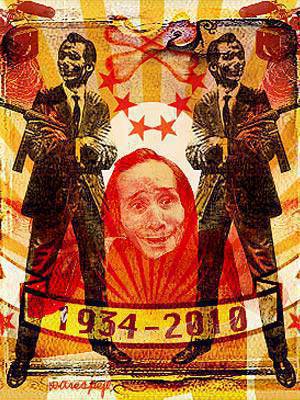 The foundation of Filipino comedy is stereotypes. You have the dark-skinned man, the fat lady, the muscle-head, the chinky-eyed, the baldie, the curly, the toothless, the one with the elongated chin, and so on and so forth. It is assumed that when one of them acts according to the dictates of their caricatures, hilarity ensues.
ADVERTISEMENT - CONTINUE READING BELOW
But all these things seem already awkward. We're not supposed to laugh at physical defects or cultural traits anymore. In the age of political correctness, we are no longer supposed to laugh at people who are fat and thin-especially thin people, because of the rising incidence of hunger (Fat people, on second thought, ought to be the subject of utter humiliation. Because appetite is always a matter of choice, and it's not as if ordering a Big Mac Meal with large fries and Coke is something you do at gunpoint. Hypothyroidism my chunky ass).
Perhaps in many ways, political correctness makes for bad comedy, and which is probably why it's so hard to find Pinoy comic gold these days. Or at least, the way they used to do it back in the days. Or maybe sometimes I think that it's always been terribly corny and we all just grew up.
CONTINUE READING BELOW
Recommended Videos
ADVERTISEMENT - CONTINUE READING BELOW
I bring up the subject of physical traits as source of laughter more than a week after the death of Palito. Because there is nothing more tragic than the death of a comedian. But this one is more particularly poignant.
Someone once said that the root of all comedy is pain, and that the line separating humor and hurt is dangerously thin. It is said that away from the stage and the cameras, the funniest clowns are existential philosophers. True, if you go by the curtain call of great Filipino comedians-from Dolphy to Rene Requiestas-Requiestas, especially, who died a tubercular, toothless man, who, up to the end, wrestled with demons of depression, alcoholism, and, according to rumor, the failure to capture the heart of actress Monica Herrera). Joey de Leon is a serious expressionist painter. There's also Joey Marquez- star of such gems as Bobocop and Flavor of the Month- who had a relationship with Kris Aquino. The juxtaposition between humor and tragedy makes for wrenching tension. "Comedy is something terrible happening to someone else," a wise man once said (Actually, it's Mel Brooks, and if you've seen History of the World, Blazing Saddles, and The Producers, you know that he is a true fount of wisdom).
ADVERTISEMENT - CONTINUE READING BELOW
The name "Palito" had already entered the realm of popular myth. He is a cultural marker for morbid thinness. For a certain generation, call someone "palito" and you instantly understand the reference- a body in a state of extreme, almost sickly gauntness, cheekbones jutting out from leathery skin like some medieval instrument of torture, all topped off by a page-boy haircut a la The Who's Pete Townshend circa '60s. Sometimes, all the gags need is to plug cotton balls into his nostrils, wrap a white hanky around his head and jaw, get a candle, and crack some punchline involving death and corpses. Or just throw him into a casket then scare the shit out of everyone by waking up in the middle of the wake.
Talk about morbid: in the masterpiece Doctor, Doctor We Are Sick, where Tito, Vic, and Joey play hospital workers alongside Vilma Santos, a running gag involves the patient Palito and repeatedly mistaken instructions to extract blood. By the end of the movie, Tito, Vic, and Joey are seen walking out of Palito's room with obscene gallons of red liquid. Sadly, they don't make films like this anymore.
ADVERTISEMENT - CONTINUE READING BELOW
For most of his career, Palito has been known as a support act, a foil for jokes and slapstick routines. But as lead star, his most renowned body of work includes a series of spoofs of Sylvester Stallone's Rambo. Rambuto and No Blood, No Surrender, along with James Bone are movies that are instant allusions whenever his name is invoked. But the strange thing is that very few people have actually seen these movies.

Palito in one of his lead roles spoofing Rambo


Rambuto is one of those projects that sound brilliant on paper. But the movie itself is spectacularly unfunny. It's plagued by inept writing, editing, and direction. It's an awful movie-and I am the type of person who does not use the word "awful" lightly. Caparas makes bad films, but their badness at least makes for entertaining viewing. Even from an ironic appreciation, Rambuto is terrible, confused, and, gasp, boring. Botong (Palito) is sent to Vietnam to rescue a scientist (and the production designer couldn't even tell between the communist flag and the flag of Vietnam; even the Vietcong looked like a cross between NPA footsoldiers and Chinese rice farmers. I know the faux pas was a chance for comic gold, but... blah). The rest of the film got so engrossed in pointlessly extended gunfights and explosions.
ADVERTISEMENT - CONTINUE READING BELOW
He never became a star-I mean a star in the vein of Chiquito, et al. Rambuto was a botched opportunity at superstardom. I saw it when it came out sometime in the mid-'80s and forgot everything about it, except that the Coronet theater in Cubao was near empty and smelled of bagoong and cat poo. I watched it again on DVD (taped from Cinema One, actually) and remembered how depressing it was.
Palito died poor. How someone who's made lots of movies, how someone so instantly recognizable would be reduced to that state is a rather sad, cautionary tale: Acting isn't forever. One day the offers will stop coming, and the time will come when artistas once famous and rich would be featured on Wish Ko Lang, living in squalor, browsing through a cheap, fading album of photographs, appealing   to the public for help. But even more pathetic was the way Palito looked shortly before his death-graying hair, darkening spots around his face, and even more alarming thinness. His face was a kind of death mask.
ADVERTISEMENT - CONTINUE READING BELOW
His is just one of the many sad stories involving our old comic actors. Sometimes, real life highlights the brutal irony: Before her death, Dely Atay-atayan, who plays the brassy millionaire mother-in-law Dona Delilah in John en Marsha, had to be financially assisted by Dolphy with her medical bills. Moody Diaz, according to one TV report, was reduced to living in the middle of a cemetery, literally.
The truth is that there has never been another Palito. Oh, but there will be more. There will be more thin men in terms of both body and spirit, and many of them will die miserably. But that shouldn't bother us, right? All we do is just change the channel.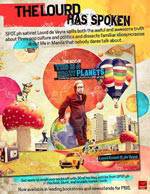 ADVERTISEMENT - CONTINUE READING BELOW
This is a Crazy Planets is available in newsstands, bookstores and supermarkets nationwide for only P195. For more information, click here.
Artwork by Warren Espejo.
Share this story with your friends!
---
Help us make Spot.ph better!
Take the short survey
Load More Stories