The Dos and Don'ts of Doing an Interview
SPOT.ph blogger Lourd de Veyra revises the rules of media engagement for the benefit of self-absorbed celebrity.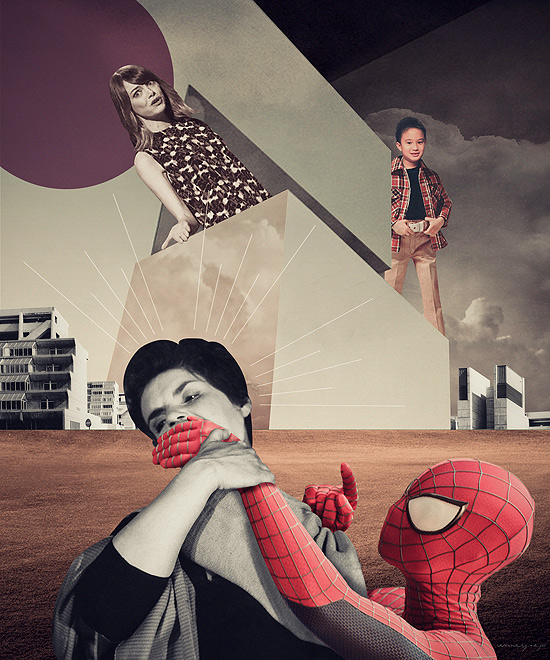 (SPOT.ph) Those were not the most awkward five minutes in entertainment journalism. On the contrary, it takes tremendous skill and confidence to subvert the interview from dialogue to impassioned oratory.
Not since Oriana Fallaci's Interview with History have we witnessed such penetrating questioning. The renowned and also controversial Italian journalist-who had a long career spanning the '60s until her death in 2006-had probed the minds of newsmakers in modern history such as Yasser Arafat, Henry Kissinger, Indira Gandhi, Ayatollah Khomeini, Muammar Gadafi, Deng Xiaoping, Lech Walesa, and many others. But Fallaci had never discussed with all these controversial world leaders the most pressing subject matter in her precious time with them: herself.
And more importantly: Fallacci had never interviewed Spider-man.
In the interest of journalistic education, SPOT.ph presents a quick guide to the fine art of the interview, the fundamental dos and don'ts, to help you become the next big celebrity talk-show host.
DO Bring your child. Of course, who doesn't like kids? More importantly, who doesn't like kids in the workplace? Can you imagine how bright and positive all offices would be if only everyone brought their offspring-the joy and sunshine that would radiate throughout the vast and complex ocean that is mankind? Modern times demand the blurring of boundaries between home and work environment. How much more if the whole world has been forced to recognize your child even as a fetus? And while your child is there...
DO Distract your subject by occasionally telling your kid to "Stay there!" or ask your kid if he wants to sit beside the interviewee-even without the interviewee's permission (Who is he-a fucking head of state? No? Tell your subject to take it like a bitch and let the brat sit on his lap. And don't forget to smile for the souvenir pic, bitch.)
ADVERTISEMENT - CONTINUE READING BELOW
DO Allow your offspring to engage in the conversation. In the modern world, even a seven-year-old's opinion matters in a supposedly professional environment. No disclosure from the brat's mouth is too shocking, too trivial, or too shameful, not even your sleeping habits.
DO Introduce yourself to the interviewee. After all, nobody likes talking to a stranger. And when we say, "introduce" we do not just mean, "Oh, hi, hello I'm so and so." Spare no details. After having gone through 24 question-and-answer sessions (mostly the same inanely stupid-ass questions) from international reporters, these interviewees are definitely tired. Cold candor? Emotionless yet stuttering probing? Exhibit A: Ricky Lo's interview with Anne "Why-don't-you-invite-them-they'd-rather-hear-it-from-you" Hathaway. For once, they could definitely use some refreshing personal trivia outside of their own increasingly tiring sphere of interest-like your terrifyingly hectic work schedule, your choice of hairstyle, or, if possible, your own celebrity reputation.
CONTINUE READING BELOW
Recommended Videos
DO Show superiority. There is no such thing as a non sequitur in the celebrity interview. Cite data or any accomplishment that would emasculate the interviewee. This should not be an interview nor a formal exchange of information but a mere social call among equals.
* * *
DON'T Show interest in what your subject has to say. Let the subject listen to you. That is the mark of a great interviewer. You, after all, have the more interesting thing to say-especially if you've gone through life's most trying moments, from failed relationships to contraction of certain, uh, diseases. Your subject's hair ever become a national issue? No? Tell him to shut the fuck up. Keep talking. About yourself, what else?
ADVERTISEMENT - CONTINUE READING BELOW
DON'T Be modest. You are not just a walking tape recorder. Like your subject, you, too, are a human being with your own unique stories, joys, and triumphs. Compare yourself to someone your subject would be familiar with, someone popular like, say, Oprah. Oprah's hair ever become an issue of national discussion? No? Tell him to shut the fuck up. Keep talking.
DON'T Remember your subject's name. For example, if his name is Jaime, call him "Ed." Which might be an Aquino thing: this constant mistaking of all black people-including the President of the United States-to be the lead star of Beverly Hills Cop. (Check out Pangkat Kawayan playing that movie's theme during Obama's arrival in Malacañang at 9:50 of this video.)
Share this story with your friends!
---
Help us make Spot.ph better!
Take the short survey
Load More Stories