(SPOT.ph) Wonder Woman already had plenty of fans even before the movie hit theaters in 2017—there was, after all, a TV show in the '70s that made Lynda Carter a household name. The 2017 movie adaptation, which starred Gal Gadot, traced the origins of the fictional heroine, who hails from a mysterious island nation called Themyscira and fights using the Amazonian martial arts. She was first introduced by DC Comics in December 1941.
As early as 1935, though, National Artist for Visual Arts Francisco V. Coching had created the first female-led comic series in the Philippines (possibly anywhere in the world)—Mara-bini, short for Marahas na Binibini (or "fierce maiden"). This pioneering work is now on display at the Cultural Center of the Philippines through an exhibition titled Nasaan Ka Na, Mara-bini, which runs until April 7. The exhibit is in celebration of International Women's Month and Coching's birth centennial.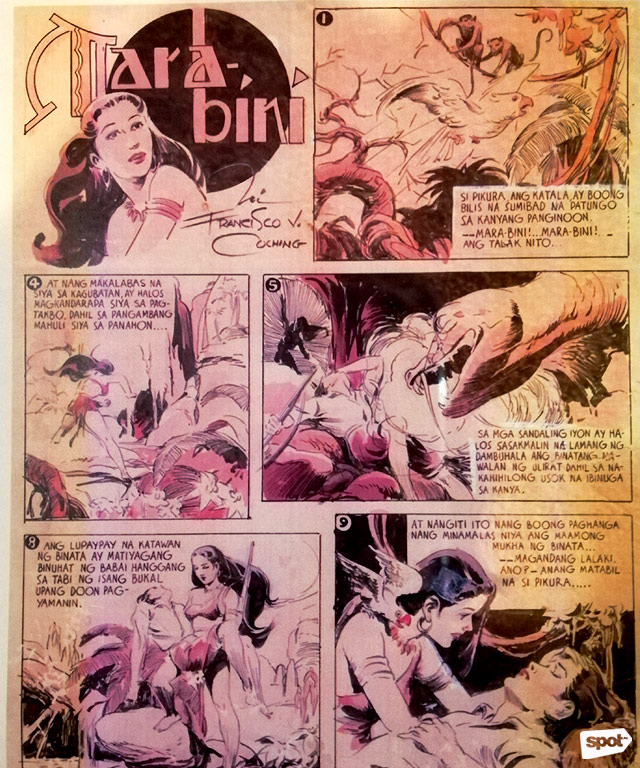 ADVERTISEMENT - CONTINUE READING BELOW
At an early age, Francisco's father, Gregorio (also a poet, novelist, and illustrator), would bring him to the Liwayway Magazine office. It was there that he was first exposed to the world of the arts. The younger Coching, however, was more interested in creating unconventional characters and plots. Instead of the archetypal heroes and male villains, he created Mara-bini—a heroine who maintains her femininity, loveliness, and charm while bravely fighting monsters and enemies. The character is a striking contrast to the more common depiction of women as damsels-in-distress waiting to be saved by a prince or a knight. Coching's Mara-bini is empowered and independent.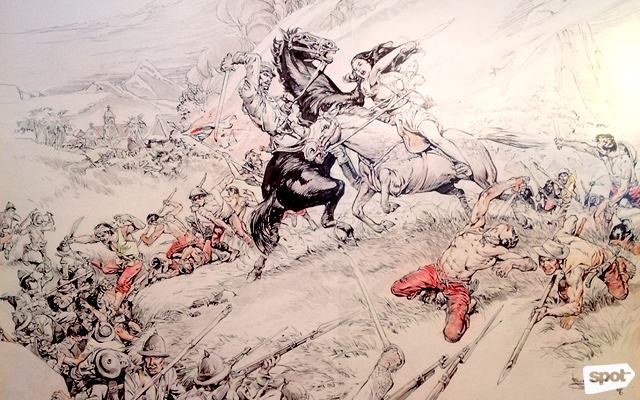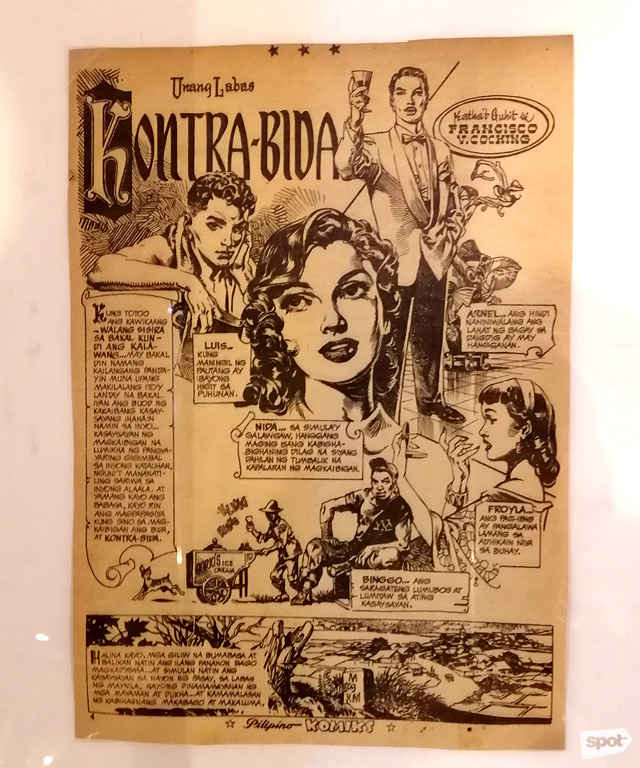 ADVERTISEMENT - CONTINUE READING BELOW
Recommended Videos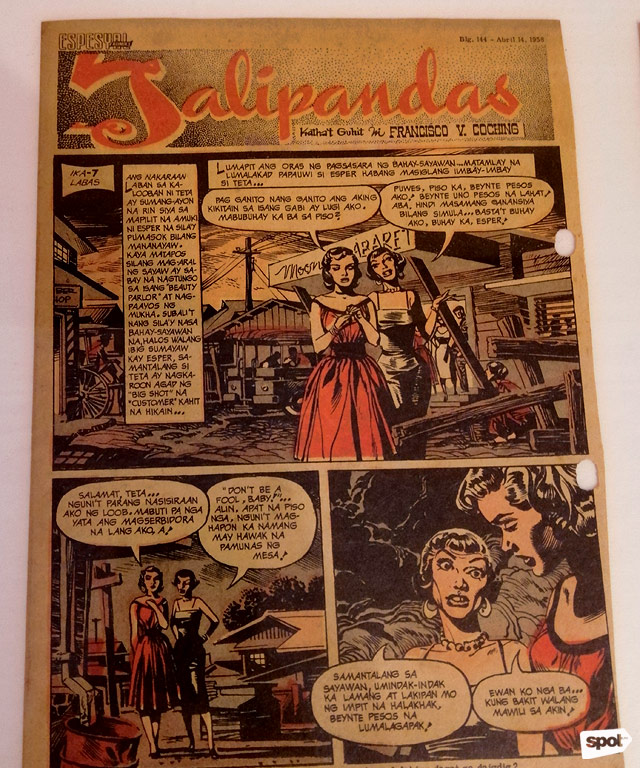 In her exhibit notes, curator Alice Sarmiento points out that the artist's conception of this character who "lifts a lost stranger from the muck, her serene face a portrait of both compassion and strength" is "radical and ahead of its time." It wasn't until 1941 when Mara-bini first appeared in print, through Bahaghari Magazine, which was eventually discontinued at the onset of World War II. The story never got its ending, and Coching returned to publishing using other characters and other stories, though most of them still dealt with the complexity of roles that women play in our society. These are also on display at Nasaan Ka Na, Mara-bini.
Duwag ang Sumuko (1964), for example, is set during the war, when women had to cross-dress and pass themselves off as men to be able to join the guerrillas in the fight for liberation. Coching had in him what most of the other artists of his time did not—an understanding of how art can transform society to become more critical of how it depicts and treats women. The women in his works have the same candor and valor as the heroic male characters in other comic books, while keeping the feminine traits often characterized by softness and empathy; a meeting of strength and sophistication.
ADVERTISEMENT - CONTINUE READING BELOW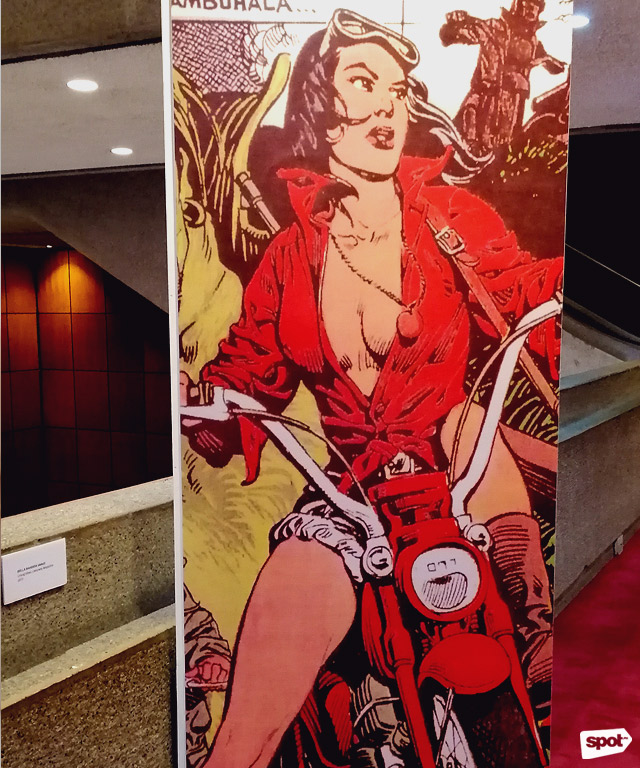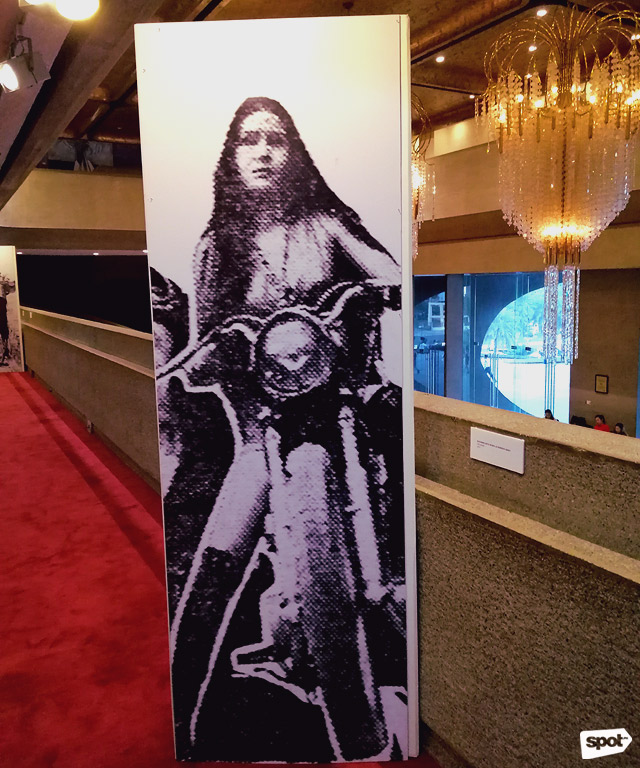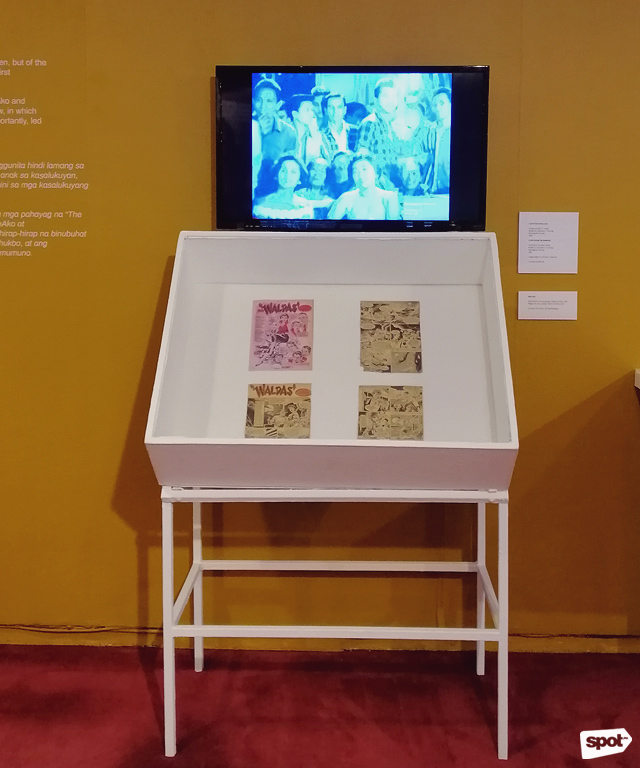 ADVERTISEMENT - CONTINUE READING BELOW
Some of his works have found their way to the silver screen, and clips from the films Waldas (1955) and Talipandas (1958) are played on a flat-screen television at the venue. Bella Bandida (1970), a gritty tale of revenge, follows a bandit (played by actress Rosanna Ortiz) who defies traditions by refusing to limit her role in her organization as a mere love interest for the group's leader, and instead seduces her way to power. Many of the print materials in the show are encased in vitrines to protect them, but digitally restored editions of Mara-bini can be easily navigated through the available digital tablets. The audience is encouraged to scroll through and experience the genius of a beloved National Artist.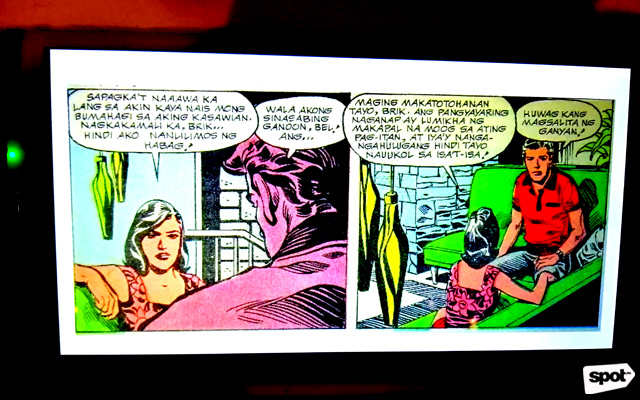 While comics remain a popular medium to the public, many artistic institutions are criticized for ignoring the platform as a serious and valid form of art. In fact, only one other comic artist was conferred the National Artist Award, the late Larry Alcala. He is creator of the humorous yet evaluative comic series Mang Ambo and Kalabog and Bosyo.
ADVERTISEMENT - CONTINUE READING BELOW
In a way, the women whose lives were basis for the characters that appeared in Coching's works can find a comrade among the comic artists and writers whose practices continue to reside in the unlit corners of the art scene. The Cultural Center of the Philippines' Nasaan ka, Mara-bini is a timely nudge towards revisiting and acknowledging the power and influence that both women and comics hold.
Nasaan Ka Na, Mara-bini runs until April 7 at Pasilyo Vicente Manansala, Cultural Center of the Philippines, Roxas Boulevard, Pasay City. For more information, visit CCP's website.
Share this story with your friends!
---
Help us make Spot.ph better!
Take the short survey
Load More Stories