(SPOT.ph) Year after year, Art Fair Philippines features more than a handful of artists that are set to define each edition of Manila's biggest art festival. These personalities range from the legends in the Philippine art scene, such as Kidlat Tahimik (2018) and Elmer Borlongan (2017), to a younger generation that's making their mark, such as Mark Valenzuela (2017) and Raffy Napay (2016). A few artists are also posthumously recognized through the Art Fair, including Eduardo Masferré in 2018.
For 2019, Art Fair Philippines organizers selected 10 Filipino artists who've made important contributions to local culture, not only through their art but also through their respective advocacies. 
David Medalla
At 77 years old, Filipino artist David Medalla still continues to shake the landscape of performance art and kinetic art, and even more so now that he's one of the featured artists for Art Fair Philippines. He is famous for his series of "Cloud Canyons" (or "Bubble Machines"), which he began creating in 1963. Made from plexiglass tubing shaped and bent in various ways, these playful pieces of art spew soap suds continuously through built-in motor pumps. A man of the world, he shuttles to and from Manila, London, New York City, and Paris for exhibitions, lectures, and performances. He often collaborates with Adam Nankervis, co-founder of the Mondrian Fan Club that they both established in 1994 in New York.
ADVERTISEMENT - CONTINUE READING BELOW
Liv Vinluan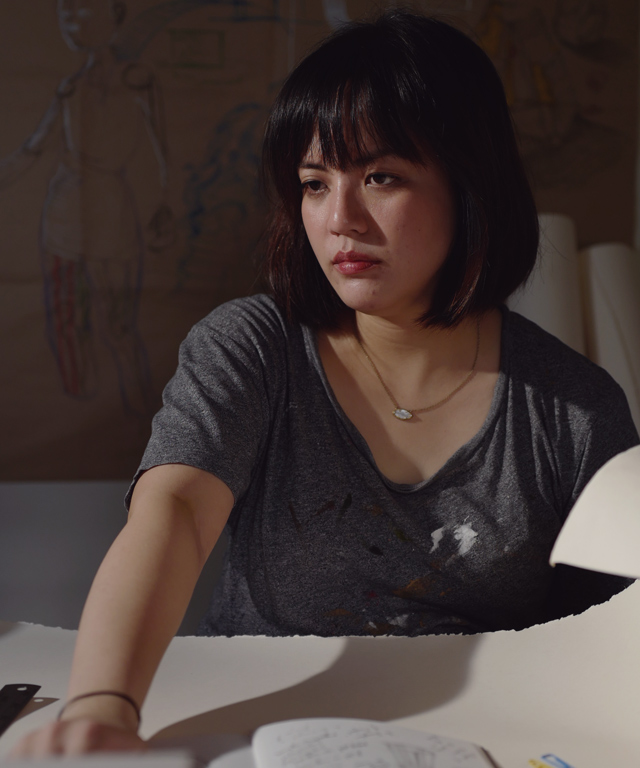 Painter Liv Vinluan, in a 2017 interview, described her works as "little splices of imagined history." Drawing inspiration from 19th-century Spanish-colonial watercolor paintings, she often merges realistic images with fantastic symbolisms, such as an islander lost on its small floating island or a creature with human hands covered in what looks like textile armory. Her undergraduate triptych series at the University of the Philippines – Diliman's College of Fine Arts, "Sin Verguenzas," won the college's Dominador Castañeda Award for Most Outstanding Thesis in 2009.
Ryan Villamael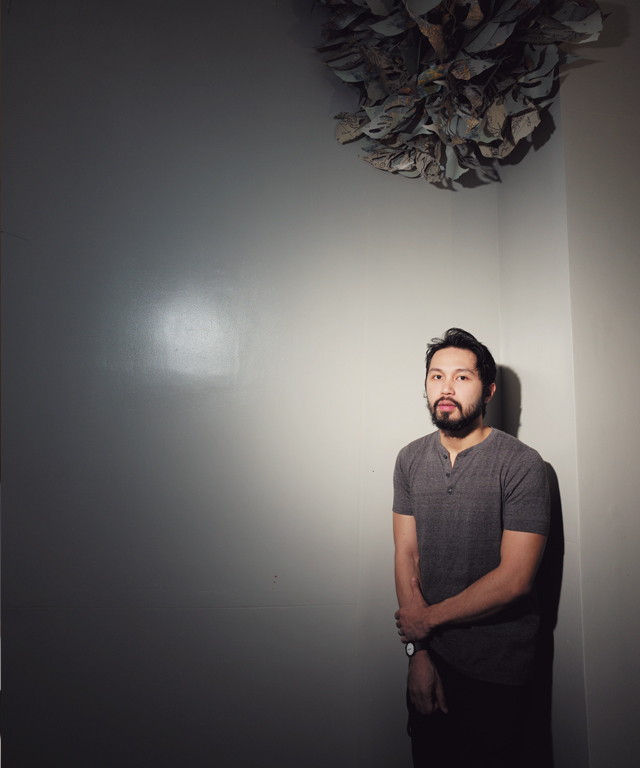 Ryan Villamael just opened his most recent exhibition, A Paradise Lost, at Silverlens on January 12—barely a couple of months before the big day for Art Fair Philippines. But back-to-back shows isn't new to this 31-year-old artist. He had his first exhibit in 2004 as part of Philippine High School for the Arts' graduating class, and hasn't stopped since in showcasing his art in Manila, Singapore, Hong Kong, Taipei, France, Jakarta, Malaysia, Thailand, and Australia. In 2016, he was one of the invited artists for Singapore Biennale where he displayed intricate paper cut-outs exploring themes on Philippine history, his signature style and concept.
Ian Fabro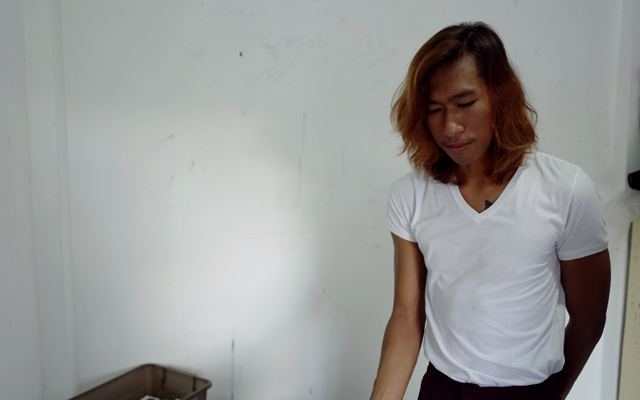 What can you do with a pen, paper, and a load of staple wires? For artist Ian Fabro, these are all he needs to make art. His The Arrow Of Time In The Heart Of The Sun (2017) at the UP Vargas Museum made use of graphite, ink, aluminum, staple wires, copper tacks, pins, and nails to form haunting images that explore good versus evil in the Catholic context. Fabro was also one of the featured artists at the Arndt Gallery in Berlin in 2015 and Arndt Gallery in Singapore in 2016.
ADVERTISEMENT - CONTINUE READING BELOW
Oscar Villamiel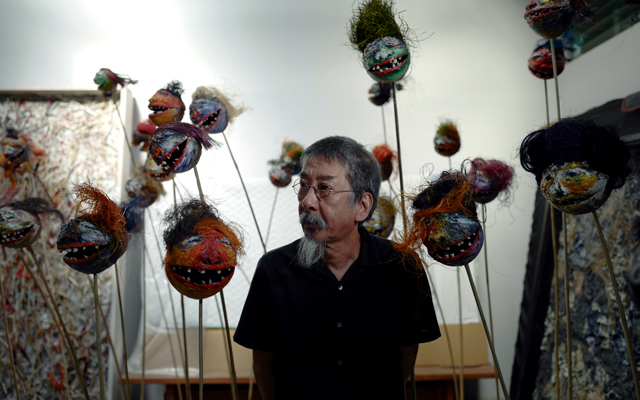 In 2014, Oscar Villamiel exhibited a stunning art installation made from over 10,000 excised carabao horns that seemed to flow from Light & Space Contemporary's wall and flood into the warehouse's entire floor. "Mga Damong Ligaw," as it was called, took nine years to complete, considering the number of horns that the artist had to collect. But assemblages of found pieces are nothing new to Villamiel. In 2012, he presented Stories Of Our Time, a solo show of several installations made from discarded dolls from Payatas—which took him a couple of years to purchase by kilo from the dump site's junkyards. His creative works are a far cry from the fun designs of Artwork, a T-shirt brand that he founded in 2002.
MM Yu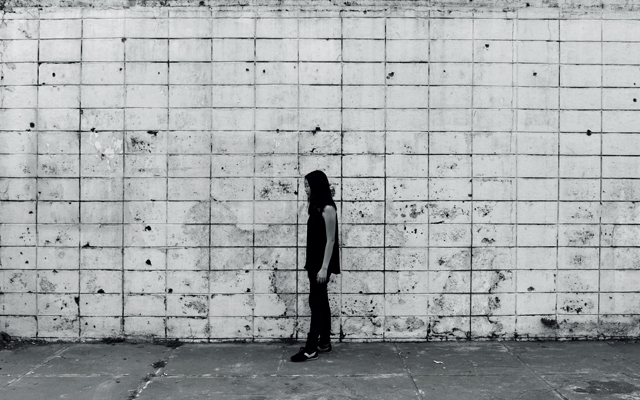 MM Yu, featured artist for Art Fair Philippines' Photo section, documents nuances in urban Manila behind the lens of her camera. Specializing in street photography, her frames often showcase how a mundane scenario in the city interacts with the bigger picture and larger schema surrounding it. She had her first solo show in 2001 as part of the University of the Philippines College of Fine Arts' graduating class. Titled Memoirs, it used film photography—digital technology, after all, wasn't as advanced back then—and emphasized double exposure techniques. In October 2018, she joined 300 other artists from around the world at the biennial Singapore International Photography Festival.
Christina Quisumbing Ramilo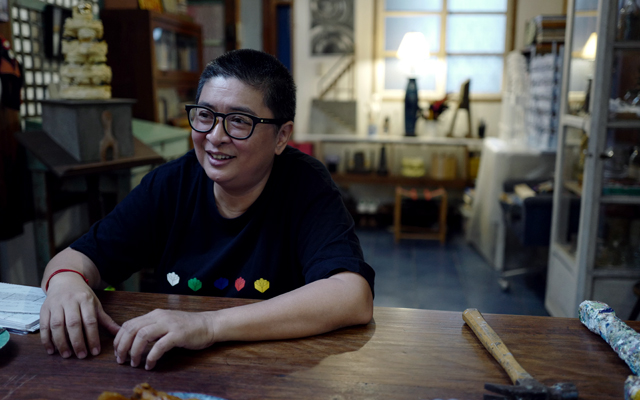 ADVERTISEMENT - CONTINUE READING BELOW
After closing her most recent group show, Ordo Ab Chao, at Silverlens Gallery, Christina Quisumbing Ramilo is up for another challenge: Creating a large-scale collection for Art Fair Philippines 2019. But massive installations are probably no sweat to the 58-year-old artist. In 2017, she presented "Mata" during Taiwan's East Coast Land Art Festival, which showcases land art installations that "combine the natural environment, geographic landscape, and spatial aesthetics" of the area. Her site-specific work is made up of bricks, laid down in the expansive shape of an outward spiral similar to a brewing storm. Ramilo's other works include assemblages of found objects, ranging from buttons to pencils.
Olivia d'Aboville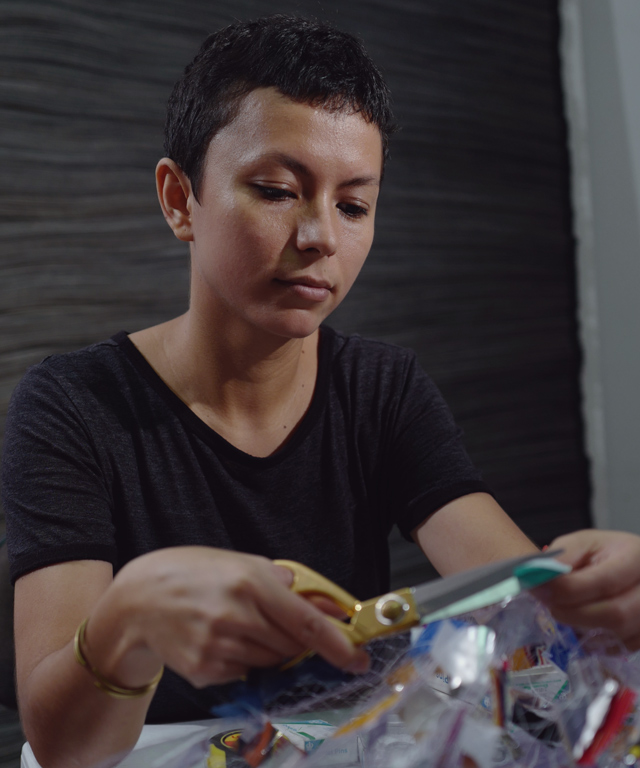 After studying textile design in Paris, French-Filipino artist Olivia d'Aboville broke into the Manila art scene through her first solo exhibition at the Ayala Museum in 2010. Her pieces were made from fishnets, plastic spoons, and nylon, all put together to mimic underwater creatures. She is also known for tapestry and textile structures, most of which exhibit repetitive patterns, layers, and pleats. For Art Fair Philippines 2019, she hopes to return and draw from her "endless inspiration": The ocean.
Mauro Santos
Works by Mauro Santos (1928-2017), more commonly known as Malang, will grace the floors of The Link come February. He was best known for Kosme, the Cop (Retired), the Philippines' first English-language daily comic strip published in the now-defunct Manila Chronicle where he was employed at the age of 19. He left the University of the Philippines College of Fine Arts after one semester, and trained instead under Teodoro Buenaventura. In 1955, he co-founded a gallery specializing in cartoons with Larry Alcala, Hugo Yonzon, Elmer Abustasan, and Liborio Gatbonton. He was hailed as one of the Ten Outstanding Young Men of the Philippines in 1963, and recognized as the Guide of Arts and Culture in 1981 by the City of Manila.
ADVERTISEMENT - CONTINUE READING BELOW
Ray Albano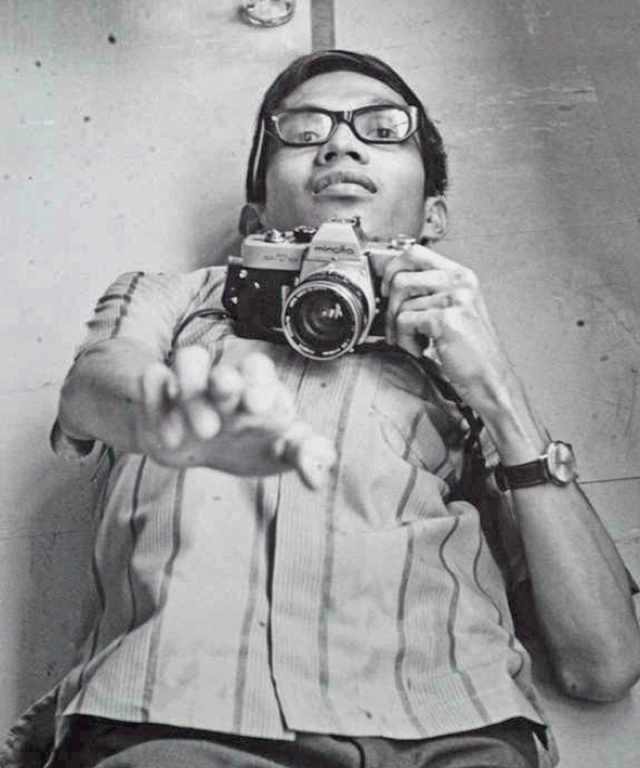 Both a curator and an artist, Ray Albano (1947-1985) was a significant personality in the Philippine art scene especially in the '70s. He was museum assistant at the Cultural Center of the Philippines right after getting a degree in English Literature at the Ateneo de Manila University. A year later, he took over from Roberto Chabet as curator of the cultural institute's visual arts department; and eight years later, he led the Cultural Center of the Philippines (CCP) as its director. Being a bold and daring artist himself who was known for experimentation, he would always welcome art with the most eccentric style and medium at the CCP—most of which were anti-establishment in the sense that they're site-specific and durational rather than traditional and permanent. This was the Martial Law era, after all, and the CCP was a Marcos project. Albano often represented Philippines in international art shows, including an ASEAN exhibition in 1983 and the Biennale de Paris in 1982.
Art Fair Philippines 2019 runs from February 22 to 24 at The Link, Parkway Drive, Ayala Center, Makati City. For more information, visit Art Fair Philippines' website.
Share this story with your friends!
---
Help us make Spot.ph better!
Take the short survey
More Videos You Can Watch
Load More Stories