This Artist Transforms Paper Into Awe-Inspiring Works of Art
Ryan Villamael's piece for Art Fair Philippines 2019 is his "love letter" to Manila.
<>
(SPOT.ph) While papyrus was invented by the Egyptians in 2900 BC, it was China's creation of the paper-making industry in the second century that played a significant role in its proliferation. It was first used to wrap mirrors and medicine, and then went on to become instrumental in the development of Chinese calligraphy, painting, and poetry. The rest, as they say, is history. For Ryan Villamael, one of the featured artists for Art Fair Philippines 2019 from February 22 to 24 at The Link in Makati City, paper is more than something to write on or paint on. For the three-day festival, he's staging an edition of his work Behold a City, which was originally presented at Silverlens in Makati City in 2015.
Paying homage to the glory days of Manila
Villamael describes this installation as his "love letter to the city;" a physicial expression of a shared experience with the rest of us who live in the Philippines' capital. It is his very own map of Manila, made by shaping mirrors and arranging them flat on the floor to mimic the city's system of streets, avenues, and waterways. He then erects cut-out photographs of Old Manila's most popular heritage sites, such as the Manila Post Office in Lawton and Art Deco buildings in Escolta, to create three-dimensional illusions. Finally, light is used to create shadows on the buildings' façades, allowing you to see these structures from a different perspective.
But the map is just that—a representation—and can never replicate a historic and culturally rich city that's been buried in the temporary trappings of what some consider to be progress. Remarkably, Behold a City is mostly made of paper—a medium that Villamael has become well known for in his work as an artist.
ADVERTISEMENT - CONTINUE READING BELOW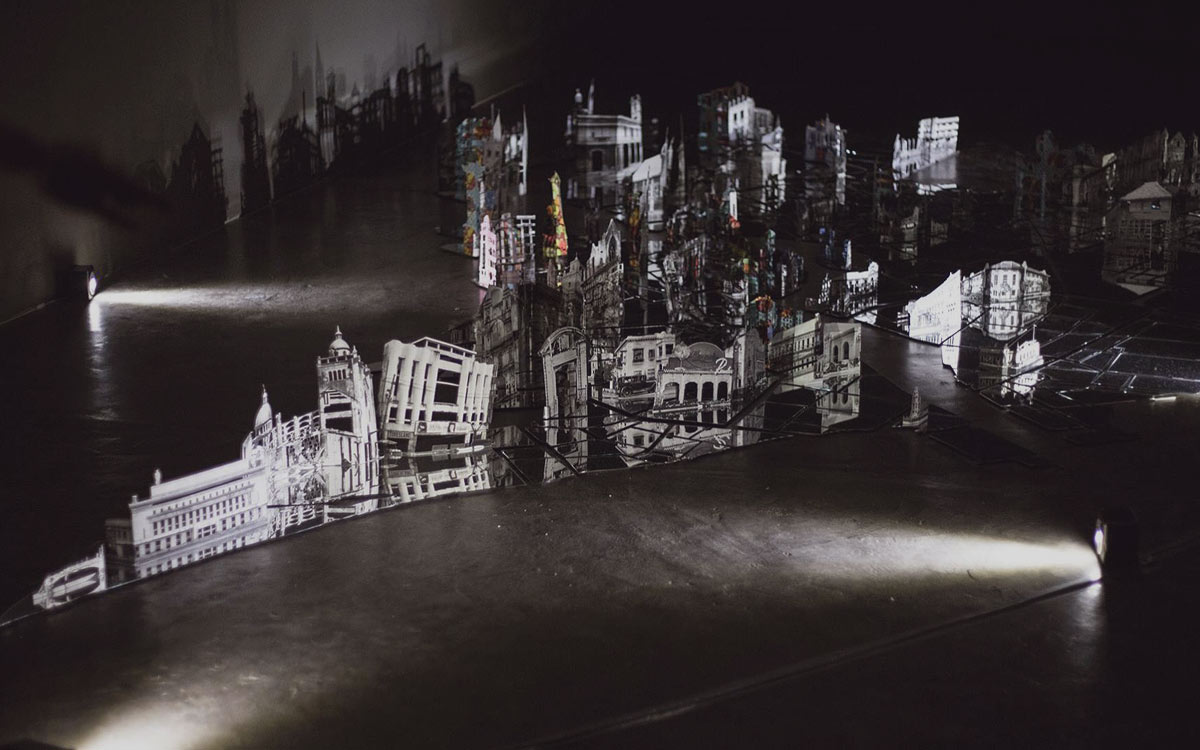 Behold a City (Silverlens, 2015)
Building a relationship with paper
"I started working with paper not out of desire but out of necessity," Villamael tells SPOT.ph in an interview via email. He wanted to go into the more traditional paths like painting or sculpting, but he just couldn't afford to work in those mediums.
"I ended up with paper because it was what I could afford. I realized I could say what I wanted to say and do what I wanted to do with a very simple material," he says.
He adds that we all have a very personal relationship with paper in one way or another—whether it's in making paper planes or painting our very first family portrait. "I realized I didn't have to paint or sculpt—paper could be expressive. I've stuck with it since then because the material keeps revealing different possibilities," Villamael continues.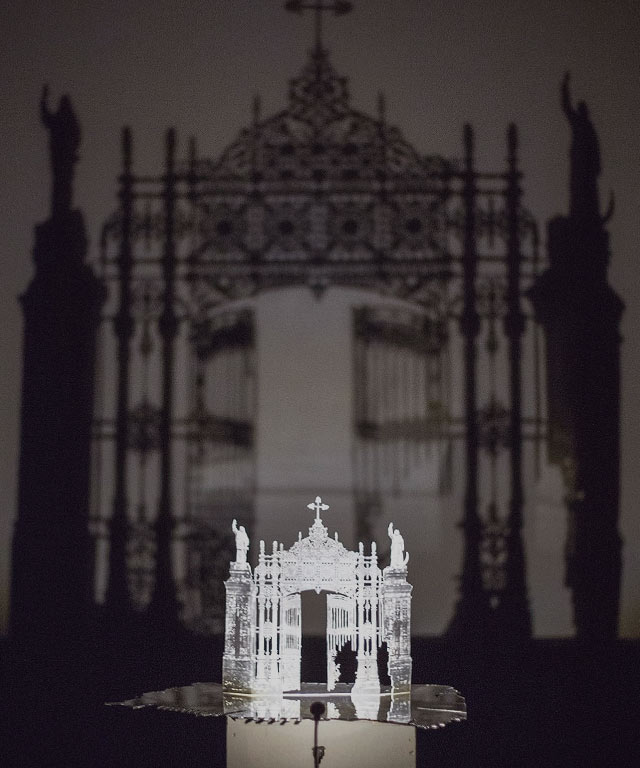 ADVERTISEMENT - CONTINUE READING BELOW
"I realized I didn't have to paint or sculpt—paper could be expressive. I've stuck with it since then because the material keeps revealing different possibilities," Villamael continues.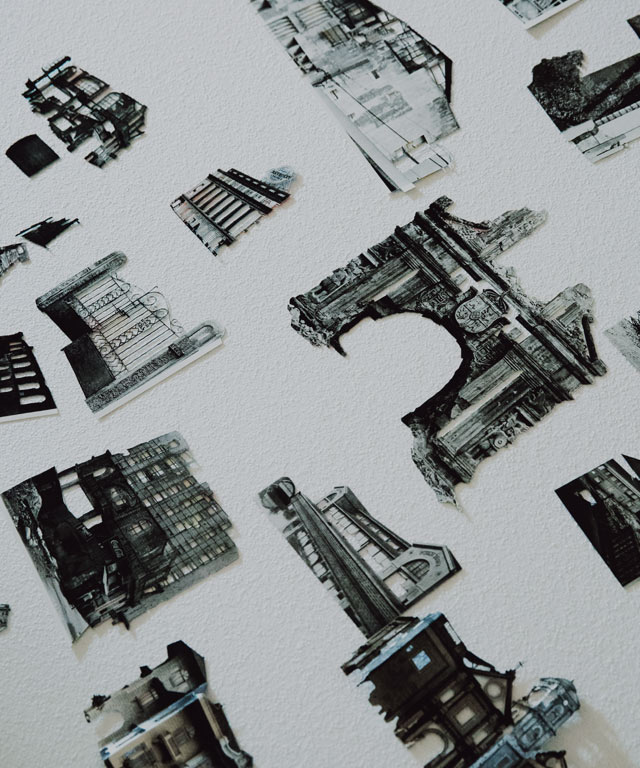 Finding his place through art
As it turns out, paper became the perfect medium for Villamael's technique of mapping and remapping, which is almost parallel to his personal history of moving from one place to another while growing up. He was born in Laguna, raised in Cavite, and schooled in the mythic mountain of Makiling through the Philippine High School for the Arts.
"Drawing was really an outlet for me, imagining lives and worlds outside of Laguna. In a way, it was an exercise in world-making," he shares when asked about his childhood in the province.
In a previous interview, Villamael chalked up his interest in nature, history, and geography and penchant for an almost scientific process to his mother, who is a scientist. "You could say the intricacy of my handiwork is my way of aping my mother's preciseness in the laboratory," he mentioned then.
ADVERTISEMENT - CONTINUE READING BELOW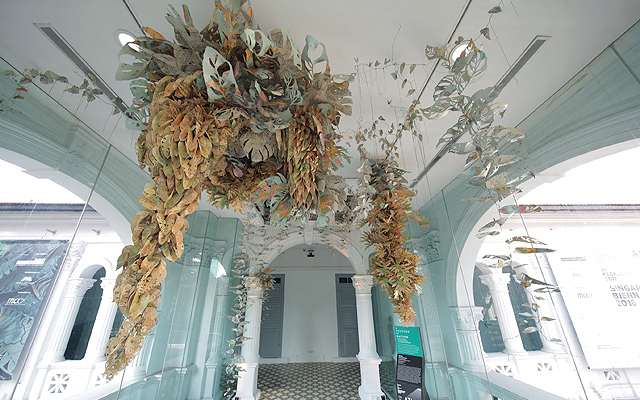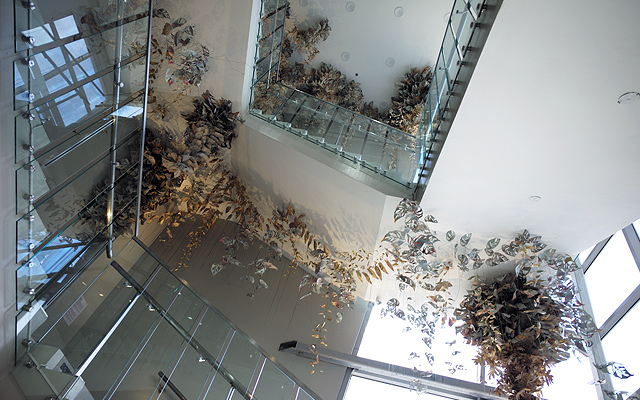 His love for maps, on the other hand, is attributed to him being the child of an overseas contract worker. "[My father] left home when I was young and growing up, looking at maps was my way of connecting with him, of tracing the paths he might have traveled, trying to see the places he may be living in," he said.
ADVERTISEMENT - CONTINUE READING BELOW
It was only at the age of 16 when he moved to Manila, after getting accepted into the Fine Arts program at the University of the Philippines. To get to know the city, he walked through the narrowest alleys, rode on the most packed trains from end to end, and biked until sundown along the entire length of Manila Bay's boulevard. It was as if he was constantly in search of his own Manila.
This physical pursuit is also reflected in his journey as an artist. After studying, he worked as a studio assistant for Nona Garcia, Louie Cordero, and Gary Ross Pastrana, respectively—"People I really look up to," Villamael says. While trying to figure out his place in the contemporary art scene, he worked in a call center, then an advertising agency—at some point, he almost ended up working in a fast-food chain. "But in the end, I became an artist," he says.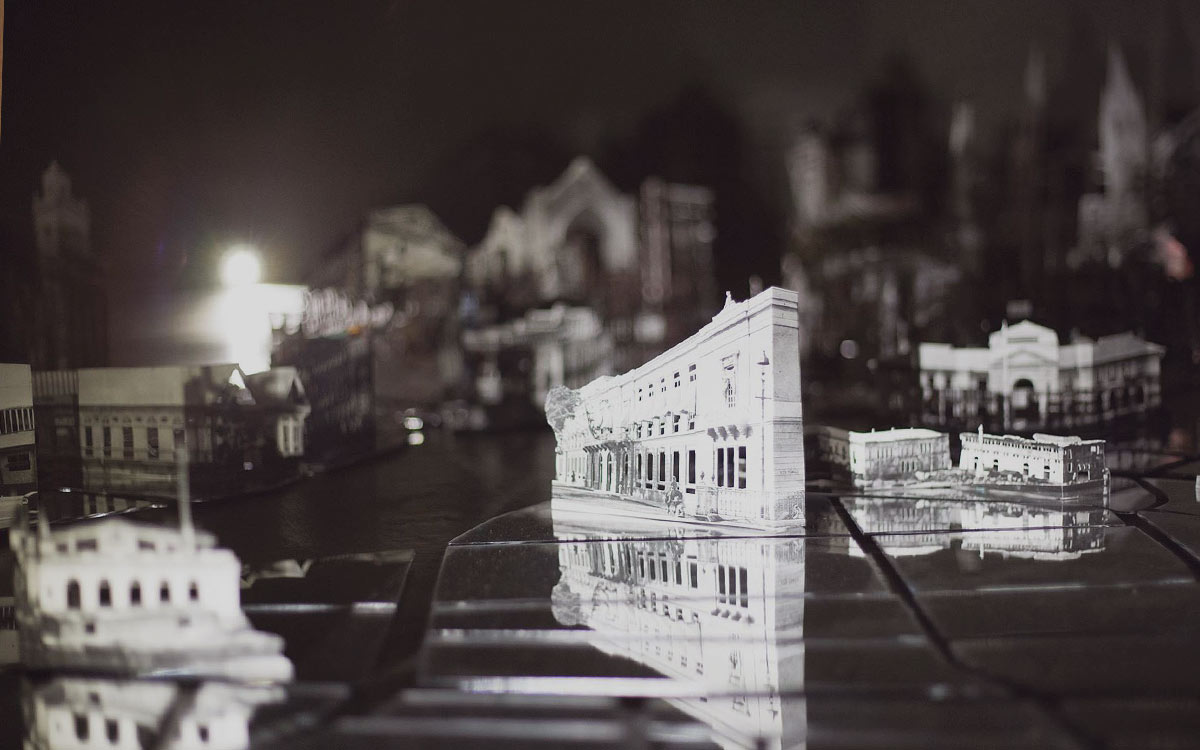 Repeating history
When asked why he's presenting work from four years ago, Villamael simply puts: "It feels like the perfect time and opportunity to revisit the idea." After all, the last few years seem to have been especially unforgiving for heritage sites in Manila, with the demolition of the 1930s Capitol Theater, and the 1940s wooden Art Deco building of the Philippine Su Kuang Institute, aside from an imminent threat on the historic districts of Binondo and Intramuros.
Villamael also often deals with the theme of loss in his works. If this streak of losing more heritage structures continues, the Old Manila that past generations once built might soon be gone. Isn't that all the more reason to revel in the delicate beauty of Villamael's awe-inspiring art?
ADVERTISEMENT - CONTINUE READING BELOW
Art Fair Philippines 2019 runs from February 22 to 24 at The Link, Parkway Drive, Ayala Center, Makati City. For more information, visit Art Fair Philippines' website.