(SPOT.ph) When Dumaguete-born artist Kristoffer Ardeña flew to U.A.E. for Art Dubai in March, he knew that it was another opportunity for him to show what it means to be Filipino and to be Negrense to the international market. And that, he did, but in a different light—by exploring the idea of being jologs, which he believes to be culturally part of the geopolitical environment of the Philippines. This idea of inclusiveness can be traced to the works of art that have influenced his consciousness as an artist.
Below, Ardeña talks about his favorite pieces of art and his thoughts about each work:
"I am hesitant to make a list of visual artists under the nomenclature of national identity because I think this self-identifying category can be problematic, although I understand that making lists is always fun and allows one to ponder on certain nuances of why one includes or excludes the other. The 10 artists that I have mentioned are not based on their nationality, nor are solely visual artists, but are artists in a holistic sense of being creative. 
ADVERTISEMENT - CONTINUE READING BELOW
"Also, the idea of 'Filipino' should not be limited to someone living within the confines of a geopolitical space because we also have a big diaspora and, through the decades, have even grown to be multi-generational. We have to be aware that there are persons who work in art in the Philippines who were not born here but contribute significantly to uplifting our cultural framework, like Silvanna Ancelotti-Diaz of Galleria Duemila, the team of 1335 Mabini or Chris Fussner of 856g Gallery in Cebu, who is not only Filipino but is also Singaporean-American, and curators like Roy Voragen. These aforementioned contribute significantly to the art scene. We have to embrace an open-ended, complex, and welcoming notion of what it means to be Filipino."
"Cloud Canyons" series (1964 - 2016) by David Medalla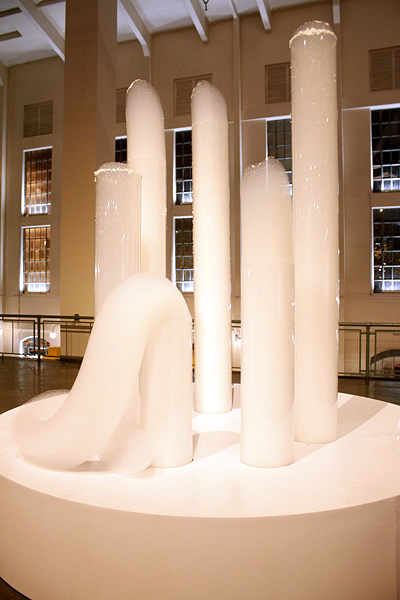 "TV Buddha" (1974) by Nam Jun Paik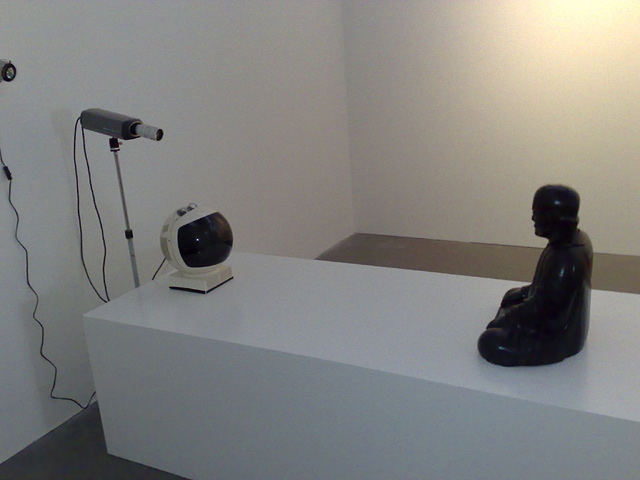 "Grande Plastica, Grottarossa" (1962) by Alberto Burri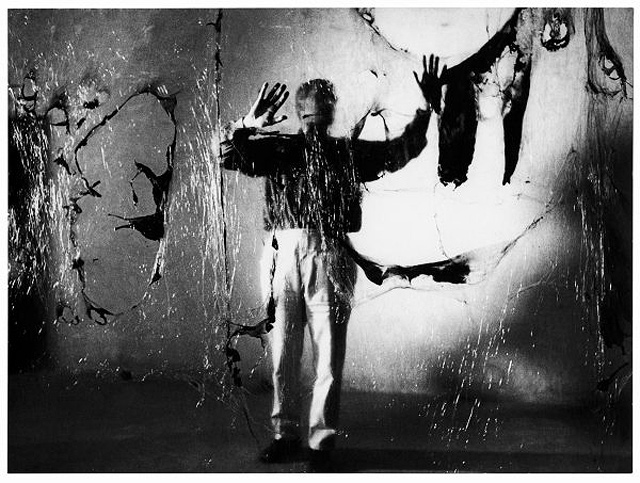 ADVERTISEMENT - CONTINUE READING BELOW
"Although one can call him a Filipino, David Medalla's geo-birth identity doesn't limit or define his practice nor him as a person. He transcends this; his works are sophisticated and echo universally. Nam Jun Paik, Alberto Burri, and Gustav Metzger—these names do not necessarily influence me and my practice, yet these artists and their works are aspirational because of the innovative nature of their works.
"Paik, one of the pioneers of video art, managed to merge both Asian and Western dialectics. Burri and other post-war artists were able to push the boundaries of painting."
"Auto-Destructive Art" (1965) by Gustav Metzger
"Metzger not only challenged the medium in his acid-painting performances but along with other trailblazing conceptual artists set the tone for what has been in successive decades the most accepted methodology in art practice around the world."
"Fountain" (1917) by Marcel Duchamp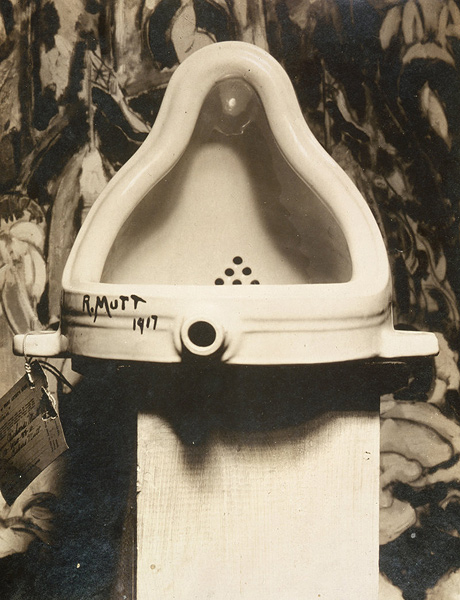 ADVERTISEMENT - CONTINUE READING BELOW
"Untitled (Burnt Out Europe)" (1992) by Manuel Ocampo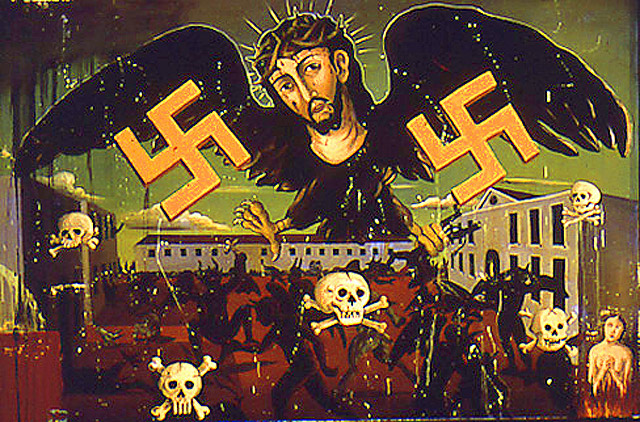 "Someone like Manuel Ocampo, for example, is such an influential painter in the Philippines. I highly respect his artworks, even though he has never been a reference of mine."
Old-school Filipino cinema signage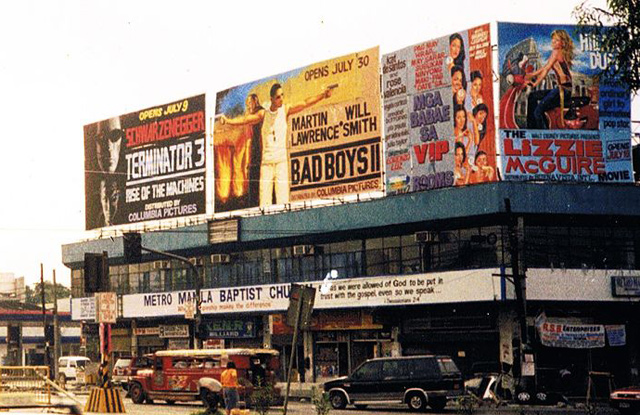 ADVERTISEMENT - CONTINUE READING BELOW
Rural architecture on Negros Island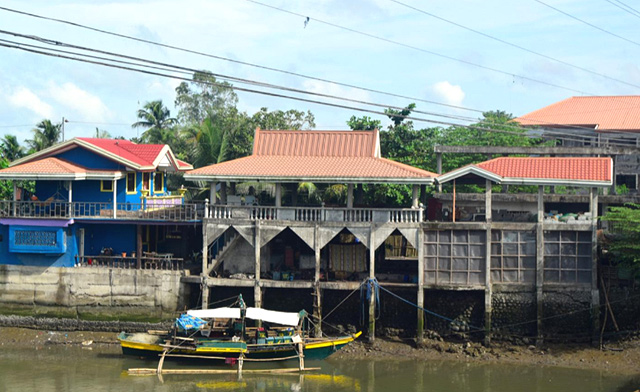 Practical art on the streets
ADVERTISEMENT - CONTINUE READING BELOW
"I have also consciously included the 'unknown persons' who we do not necessarily identify as artists—the street vendor, the people who set up informal homes, the ones who accessorize the jeepneys, et cetera—and yet define our daily aesthetics because their collective efforts are just as important and influential to our cultural landscape."
Furniture designs by Clark Mendoza
ADVERTISEMENT - CONTINUE READING BELOW
"Lastly, I wanted to pay homage to a young brilliant creative artist in his mid-20s. Clark Mendoza from Bataan, who I've had the privilege of knowing and collaborating with, inspires me with how his mind works, his maturity, well-developed critical skills, and acute sense of observation. There are a lot of young artists right now like him who are just as strong and commendable. 
"Art is never about age, curricular achievement, or creative focus; it is an experience that touches us."
Share this story with your friends!
---
Help us make Spot.ph better!
Take the short survey
More Videos You Can Watch
Load More Stories