(SPOT.ph) Singapore is a top Asian tourist destination for good reason: Their MRT is the best in the world, there are plenty of global brands to shop, and awesome tourist attractions to check out, like Universal Studios and Gardens By the Bay—even the very "touristy" Merlion statue deserves at least one photo, once in your lifetime. But these spots aren't all Singapore has to offer. The country also has a wealth of museums and galleries for travelers looking for some art and culture.
If you've been to the usuals (we bet you're practically a regular at the ArtScience Museum), how about checking out some lesser-known places in the city-state? Bonus: You can visit these 10 museums for free!
Also read:
10 New York Museums You Can Visit for Free
10 Philippine Museums You Can Visit for Free Forever
Gillman Barracks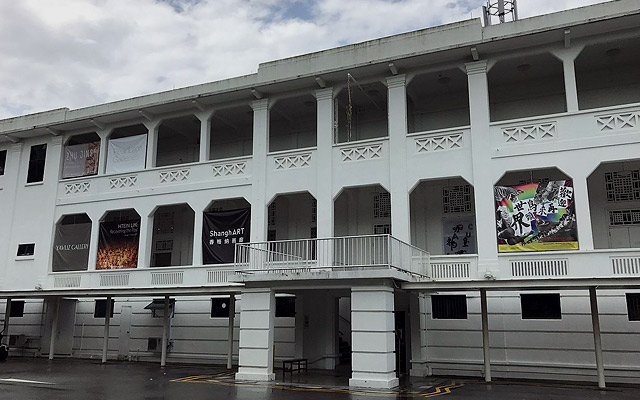 ADVERTISEMENT - CONTINUE READING BELOW
9 Lock Road, Singapore
www.gillmanbarracks.com
Open from Tuesday to Sunday with hours depending on individual galleries
Gillman Barracks was once an army space, now converted to an arts hub of 11 galleries housing contemporary art collections. There's always a different exhibition opening at one of the many galleries, making it a dynamic hub for art enthusiasts to frequently visit. The best time to go is during Singapore's Art Week every January when the whole place is just buzzing with artists of all sorts.
Buddha Tooth Relic Temple and Museum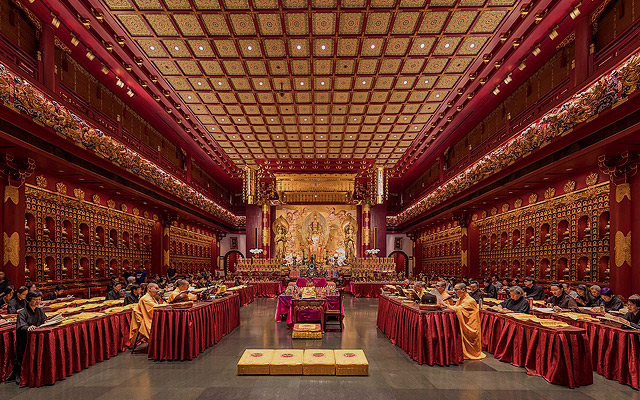 ADVERTISEMENT - CONTINUE READING BELOW
Recommended Videos
288 South Bridge Road, Singapore
www.btrts.org.sg
Open daily from 9 a.m. to 6 p.m.
While the interiors and exteriors are definitely picturesque, the real attraction are the relics and artifacts that Buddhists consider sacred. This includes a hall that contains over a hundred Buddha statues. There are guided tours you can join, with each tour taking approximately two hours.
National University of Singapore Museum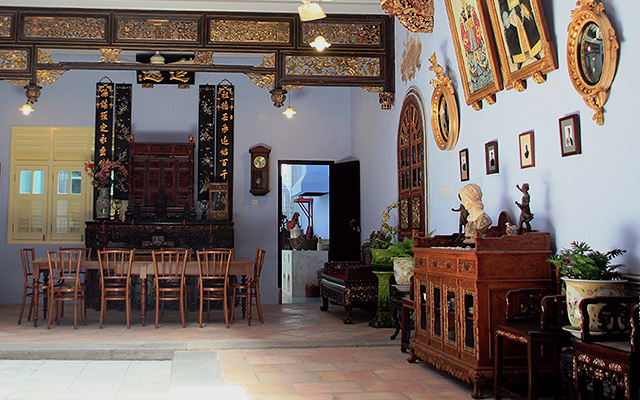 ADVERTISEMENT - CONTINUE READING BELOW
National University of Singapore, 50 Kent Ridge Crescent, Singapore
museum.nus.edu.sg
Open from Tuesday to Saturday, 10 a.m. to 6 p.m.
This university museum focuses on Asian culture and art with around 8,000 artifacts that give insight into the history of South Asia, Southeast Asia, and the Straits Chinese. It's also home to over 1,200 pieces from a single artist—Ng Eng Teng, the Grandfather of Singapore Sculptures.
Fort Siloso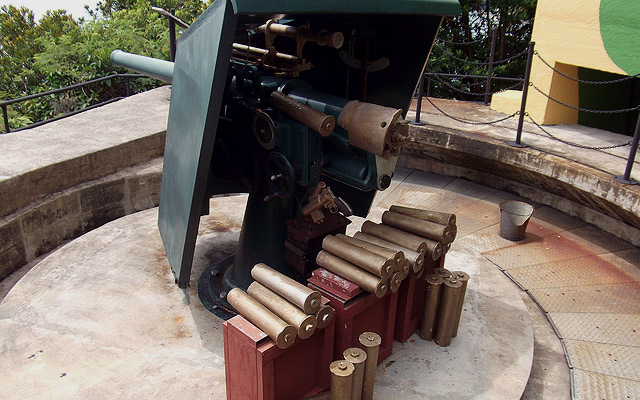 ADVERTISEMENT - CONTINUE READING BELOW
Siloso Road, Sentosa Island, Singapore
www.sentosa.com.sg
Open daily from 10 a.m. to 6 p.m.
Sentosa is famous for its theme parks and attractions at Resorts World Sentosa, but it's also a place with a lot of culture. Fort Siloso gives visitors a peek of Singapore's past as one of Britain's ports. You can learn about the Japanese occupation, look at World War II memorabilia through the Gun Trail, or experience this preserved historical site by taking the Heritage Trail.
Singapore Maritime Gallery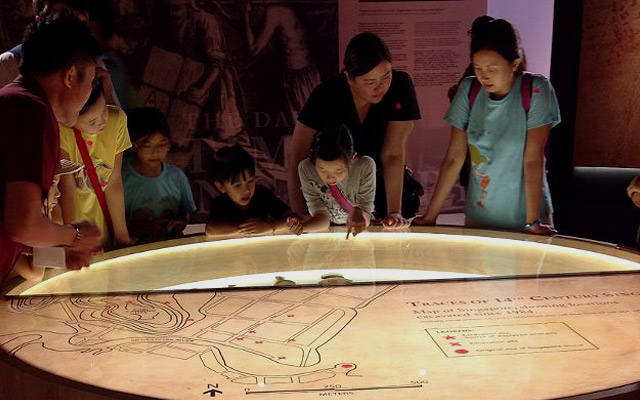 ADVERTISEMENT - CONTINUE READING BELOW
2/F Marina South Pier, 31 Marina Coastal Drive, Singapore
www.maritimegallery.sg
Open from Tuesday to Sunday, 9 a.m. to 6 p.m.
Singapore commemorates its maritime heritage in this gallery, which takes visitors through Singapore's beginnings in the 13th century. The gallery also features interactive attractions, like a display that tells you all sorts of trivia about different vessels, and a ship-bridge simulator where you can experience what it's like to captain a ship.
The Gem Museum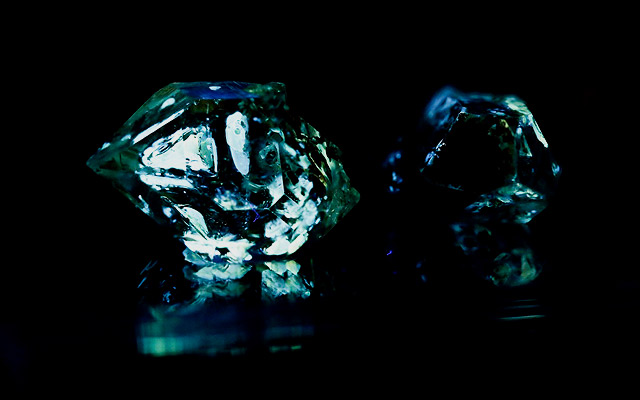 ADVERTISEMENT - CONTINUE READING BELOW
222 Queen Street #02-02, Singapore
thegemmuseum.gallery
Open from Monday to Friday, 12 p.m. to 5 p.m.
Before bargain-shopping at Bugis Street, why not check out The Gem Museum located nearby at Bras Basah? This private museum houses minerals, gems, and different colored diamonds. It even has a rock garden! Not only will you able to see rare gems before they're turned into jewelry, the museum also shows the entire process, from mining to cutting and trade!
Republic of Singapore Air Force Museum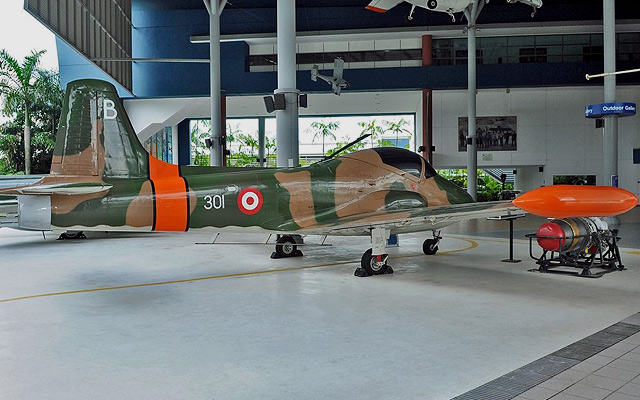 ADVERTISEMENT - CONTINUE READING BELOW
400 Airport Road, Singapore
www.mindef.gov.sg
Open from Tuesday to Sunday, 8:30 a.m. to 5 p.m.
If you're into aviation history or just want to see some awesome World War-era aircrafts, this is the perfect stop. This museum displays historically significant aircrafts like Singapore's first fighter jet, the Hawk Hunter. If you find yourself in Singapore in August, you might even catch skydiving shows and other military demonstrations.
Singapore City Gallery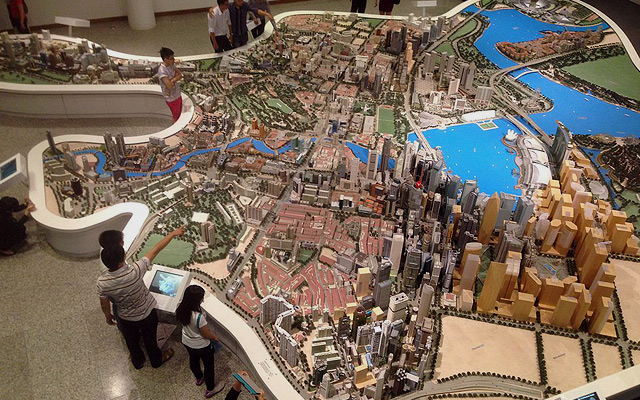 ADVERTISEMENT - CONTINUE READING BELOW
The URA Centre, 45 Maxwell Road, Singapore
www.ura.gov.sg
Open from Monday to Saturday, 9 a.m. to 5 p.m.
Ever wonder how Singapore became a cool urban city? Want to see what it looks like as a whole? Interested in their buildings' impressive architecture? Give the Singapore City Gallery a visit and see the impressive scale model of the entire city. It gives visitors insight into the urban development and city planning that helped make—and continue to help make—Singapore a bustling metropolis.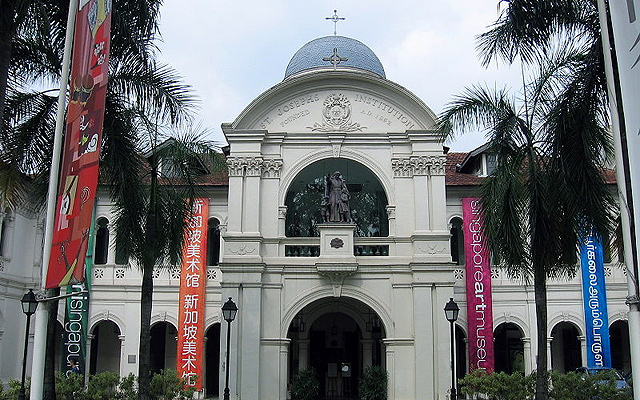 ADVERTISEMENT - CONTINUE READING BELOW
Singapore Art Museum
8 Queen Street, Singapore
www.singaporeartmuseum.sg
Free admission every Friday (6 p.m. to 9 p.m.)
The Singapore Art Museum, the Lion City's first art museum, showcases works by artists from all over the world. This display nicely complements the 19th-century structure in which it is housed, adding a tinge of history to an important aspect of the country's cultural landscape. Its permanent collection focuses on Southeast Asian art, including pieces by Filipino artists Nona Garcia and Carlo Villafuerte. The museum sometimes hosts arts events, from live poetry reading sessions to artwork discussions.
The Parkview Museum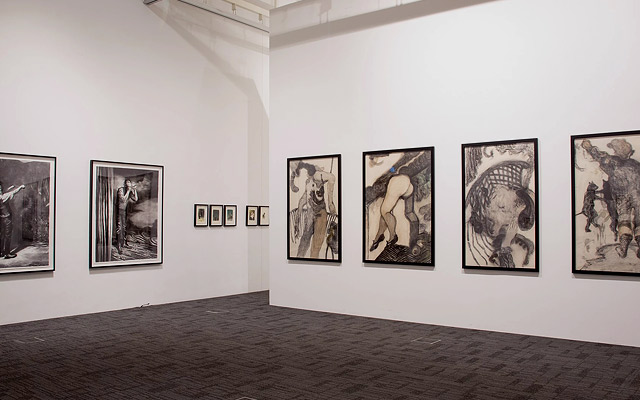 ADVERTISEMENT - CONTINUE READING BELOW
3/F Parkview Square, 600 North Bridge Road, Singapore
www.parkviewmuseum.com
Open from Monday to Saturday, 12 p.m. to 7 p.m.
If you've walked along North Bridge Road heading to Bugis Junction, you might have noticed a large Art Deco building. It is sometimes referred to as Gotham Square because of its resemblance to Gotham City. It may be one of the most expensive buildings in Singapore, but it houses a gallery that offers contemporary art displays you can check out for free!
Share this story with your friends!
---
Help us make Spot.ph better!
Take the short survey
Load More Stories