This Museum in San Juan Stands on the Site of an Old Underground Water Reservoir
With three galleries to check out!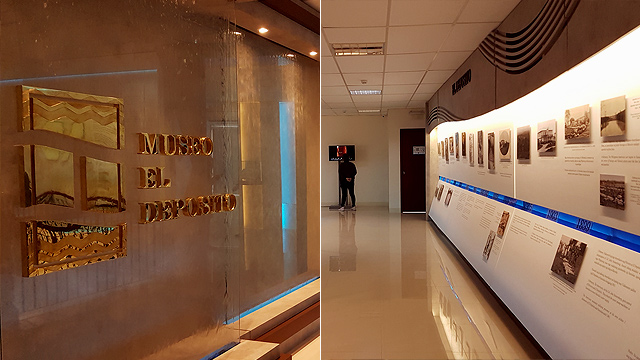 (SPOT.ph) While most museums help us understand history through important artifacts behind glass cases or rope barriers, or walls upon walls that display art, Museo El Deposito in San Juan City stands on the actual site of an old underground water reservoir, which makes its location interesting in itself. Complementing its strategic location is the addition of interactive features— electronic mini displays, an interactive touchscreen, and a virtual reality room—to present bits of the country's civil-engineering history.
Located beside the Pinaglabanan Memorial Shrine, the two-storey museum opened its doors to the public on February 20. You can find it a few meters beside another museum, the Museo ng Katipunan, which is also worth a visit.  
The Pinaglabanan area, as most history buffs would know, is recognized as the field where the first major battle of the Philippine revolution took place in August 1896. In what is now called the Battle of San Juan Del Monte, Katipunan forces led by Andres Bonifacio started the siege of two major installations controlled by Spanish forces: The El Polvorin armory and El Deposito waterworks building.
ADVERTISEMENT - CONTINUE READING BELOW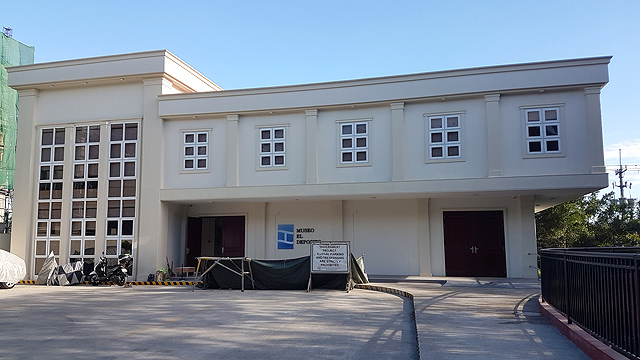 CONTINUE READING BELOW
Recommended Videos
While the El Deposito waterworks building may have been the only visible structure at the time, it was the structure underneath—unseen from ground level—that was the most critical. Designed by Spanish engineer and architect Genaro Palacios (who later designed the all-steel San Sebastian Church), constructed within four years and finished in 1882, El Deposito served as the main water reservoir for Spanish-era Manila and nearby towns. During World War II, El Deposito was used as a hospital, a firing range, a bunker, and ammunition storage by various Japanese and American forces.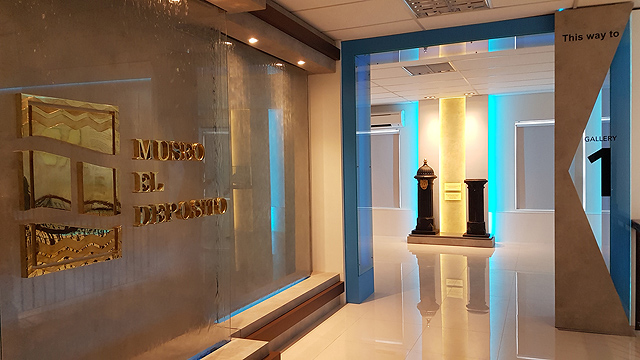 ADVERTISEMENT - CONTINUE READING BELOW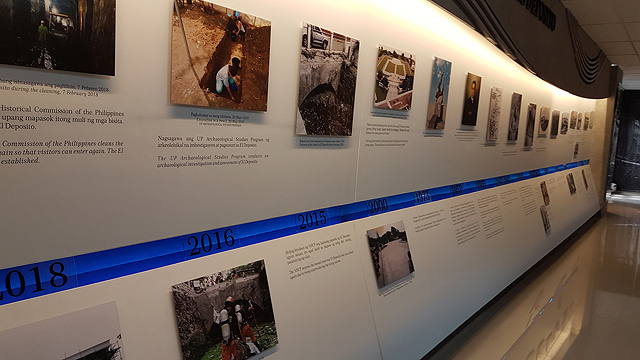 The El Deposito was a civil engineering feat for its time. Built using volcanic rock, the aqueduct has an estimated area of five hectares and a capacity of 15 million gallons of water meant for Manila, Marikina, and other surrounding areas. Ventilation shafts kept the water in El Deposito fresh and free from contamination. Part of the masterplanned Carriedo waterworks system, the El Deposito was also the water source of the fountains and hydrants in Manila, the most famous fountain being the Carriedo fountain. Before the Manila waterworks system was built, the city's inhabitants relied on wells, esteros, and rivers for their water supply. Outbreaks of waterborne diseases were not uncommon at the time.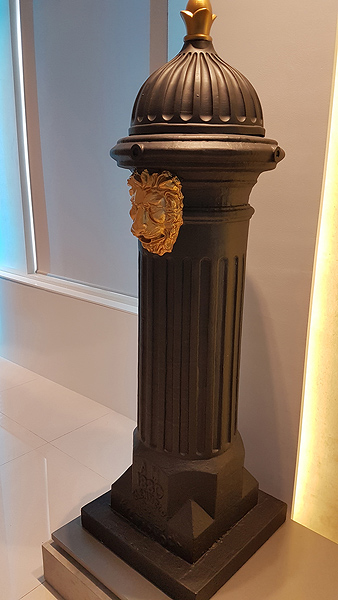 ADVERTISEMENT - CONTINUE READING BELOW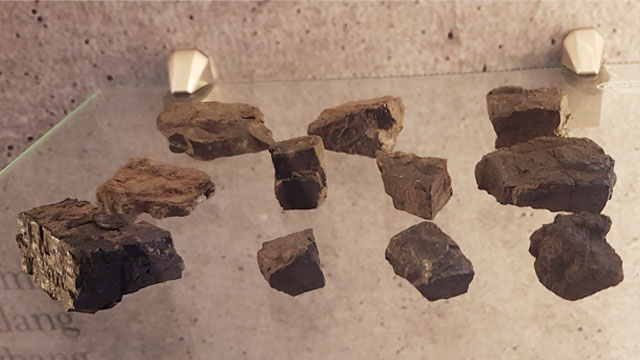 The second floor houses the three galleries. The first gallery covers life before the waterworks and El Deposito, wall panels explaining how typical Filipino aguadores fetched water from various sources near Manila. There are various replicas of 19th-century water-filtration systems, such as a water filter carved out of porous rock owned by Jose Rizal's family. Near it, there's a cross section of a wooden barrel with layers of filtering material. In the same area, visitors will also get to know Francisco Carriedo, a Spanish Captain General of Manila who spearheaded the development of Manila's waterworks by donating a portion of his fortune from the galleon trade. On the museum floor is an actual specimen of a Carriedo waterworks hydrant and a full-sized 3D-printed replica.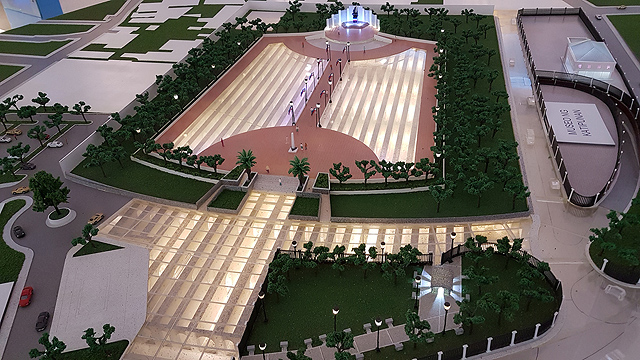 ADVERTISEMENT - CONTINUE READING BELOW
Right smack in the center of the second gallery is a lighted two-layer scale model of the entire Pinaglabanan Memorial Shrine area. It has a see-through surface that helps visitors visualize the vast yet unseen structures underneath. The El Deposito has around 25 underground chambers—less than a fifth of the chambers have been explored in modern times. Samples of El Deposito's building materials such as remnants of cast iron pipes, volcanic tuff, and limestone are also on display.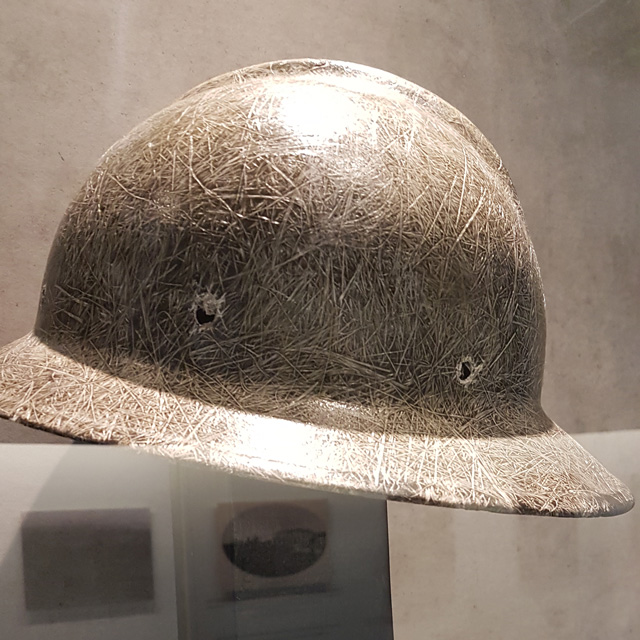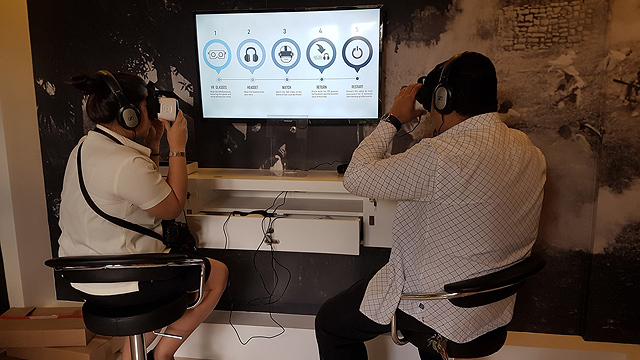 ADVERTISEMENT - CONTINUE READING BELOW
The third gallery is where things get interactive. Visitors can use virtual reality headsets in the virtual reality (VR) exhibit room, where they can watch a 360-degree historical recreation of key events during the Battle of San Juan Del Monte made by local VR company I Am Cardboard PH. The scenes feature historical figures such as Andres Bonifacio and Emilio Jacinto. A visual timeline of events in the history of El Deposito adorns the wall beside it. Opposite the timeline are various World War II-era artifacts such as helmets and ammunition shells, which were excavated from the El Deposito area. 
Make sure not to miss that corner in the museum where you can view the actual entrance to the El Deposito aqueduct. A portion of the massive chambers is currently being cleared out, and there is a possibility for these tunnels to be explored by visitors in the future.
The Museo El Deposito is at 1500 Pinaglabanan Street, Corazon de Jesus, San Juan del Monte. It is open from Tuesday to Sunday, 8 a.m. to 4 p.m. Entrance is free.
Note: The author, Ed Geronia, also wrote the screenplay for the El Deposito: Battle of San Juan Del Monte VR experience.
Share this story with your friends!
---
Help us make Spot.ph better!
Take the short survey
Load More Stories