(SPOT.ph) We all have childhood stories while playing in our grandparents' house. Some of you may remember climbing a mango tree at lola's backyard or listening to tales about diwata and duwendes at night. Some of you may have fond memories of sleeping in the afternoon and waking up to freshly cooked puto bumbong or kutsinta. Or maybe it's just playing patintero under the full moon with your cousins—half-scared that lolo would scold all of you again for staying out so late. For Maria Lilia V. Villanueva, going home to her grandparents' house in Bacolod City means playing in a three-storey building filled with animal-inspired sculptures, wall decor, and carvings.
You can find sculptures of snakes by the entrance, bas reliefs of monkeys on the corridors, marble finishes of frogs and carabaos on the floor, and sculptures of spiders on the ceiling. She shares, in an interview with SPOT.ph, how she once believed in the existence of unicorns just because there's a one-horned horse drawn on a third-floor room of her Lolo Generoso's house. "All the animals here, I just assumed lolo had in his zoo," Villanueva says, recalling a conversation she had with her father Oscar when she was seven years old.
ADVERTISEMENT - CONTINUE READING BELOW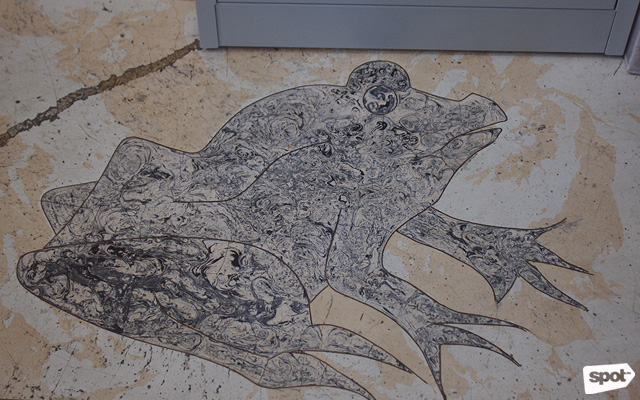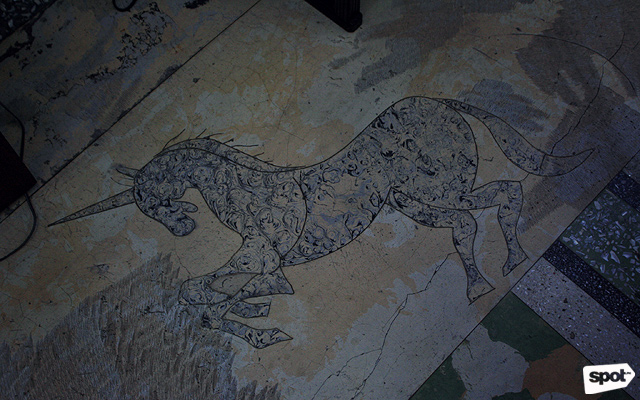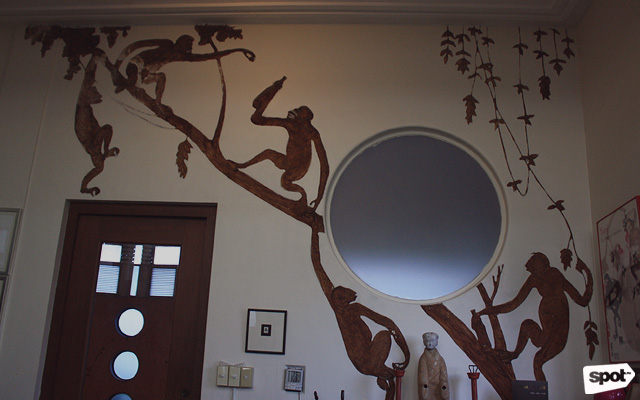 Bacolod's First Art Deco Building
This house that Villanueva is talking about is Daku Balay ("big house"), which was built by Negrense sugar baron Don Generoso M. Villanueva in 1936 for his family. Because it took three whole years to finish, it was also dubbed "La Casa de Paciencia," which was the older Villanueva's way of apologizing to his wife for taking so long to build the house. All the waiting was worth it—not only was it the city's first Art Deco structure, it was also the largest residential Art Deco building in the Philippines. It was the tallest building in Bacolod until 1959, and the first house to have an elevator. Now, it's one of the most revered surviving Art Deco houses in Negros.
ADVERTISEMENT - CONTINUE READING BELOW
"We think all the details were decided by my grandfather. He was quite a visionary," the younger Villanueva says fondly. With the help of Cebuano architect Salvador Cinco, Don Generoso realized his dream "to make Burgos Street a modern boulevard for Bacolod" starting with his own home. The house is a mix of the old and new: Art Deco was the trend in Manila in the '60s, but familiar images of the local countryside are still all over the walls and floors. The white-washed corridors on one floor show the image of a man serenading a woman under palm fronds. There's a room that showcases animals from Hiligaynon folk tales.
Aside from the evident Art Deco style, the façade also looks a lot like a boat, where the back terrace is similar to a stern and the rooftop is like a captain's viewing deck. It's why Daku Balay is alternatively known as the "Boat House."
ADVERTISEMENT - CONTINUE READING BELOW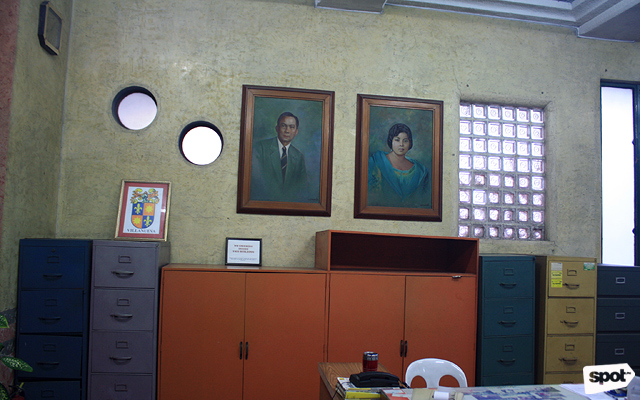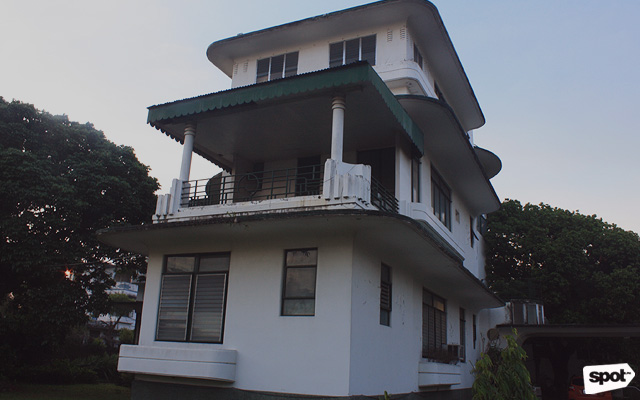 ADVERTISEMENT - CONTINUE READING BELOW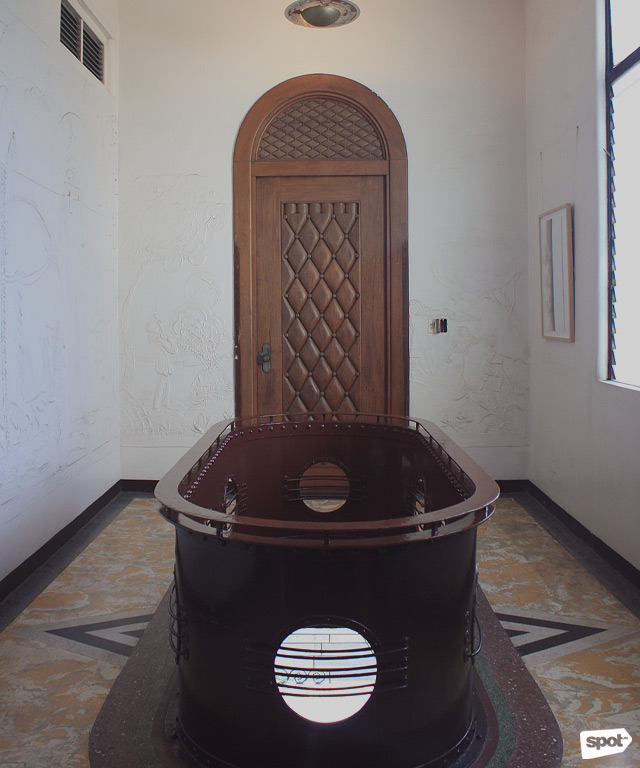 The intricate details start as soon as you step through the doorway. The mansion's terrazzo floors feature geometric shapes gilded with copper. The squares, circles, and even the very Japanese fan-like figures don't follow specific patterns or symmetries, but they look well spread out and carefully considered.
ADVERTISEMENT - CONTINUE READING BELOW
The hand-marbled columns were made using the Scagliola technique, which—according to Villanueva—is very Italian, but was done in a "very Filipino style." "Scagliola is usually monochrome. This one is very ornate," she adds. In place of the usual slabs of monochromatic marble, the house features various blends of yellow, green, pink, blue, and other earth tones.
Don Generoso employed workers from all over the Philippines during the construction of Daku Balay. There were metal workers from Negros, stonework and hand-marbling artisans from Sorsogon and Romblon, and carpenters from Northern Luzon all living in a camp ground near the house through the entire three-year construction period. All materials were sourced locally—including seven types of Philippine hardwood, proving just how much the sugar baron valued Filipino artistry.