This Art Deco House in Bacolod Might Just Make You Believe in Unicorns
It was built in the 1930s by Don Generoso Villanueva.
(SPOT.ph) We all have childhood stories while playing in our grandparents' house. Some of you may remember climbing a mango tree at lola's backyard or listening to tales about diwata and duwendes at night. Some of you may have fond memories of sleeping in the afternoon and waking up to freshly cooked puto bumbong or kutsinta. Or maybe it's just playing patintero under the full moon with your cousins—half-scared that lolo would scold all of you again for staying out so late. For Maria Lilia V. Villanueva, going home to her grandparents' house in Bacolod City means playing in a three-storey building filled with animal-inspired sculptures, wall decor, and carvings.
You can find sculptures of snakes by the entrance, bas reliefs of monkeys on the corridors, marble finishes of frogs and carabaos on the floor, and sculptures of spiders on the ceiling. She shares, in an interview with SPOT.ph, how she once believed in the existence of unicorns just because there's a one-horned horse drawn on a third-floor room of her Lolo Generoso's house. "All the animals here, I just assumed lolo had in his zoo," Villanueva says, recalling a conversation she had with her father Oscar when she was seven years old.
ADVERTISEMENT - CONTINUE READING BELOW
CONTINUE READING BELOW
Recommended Videos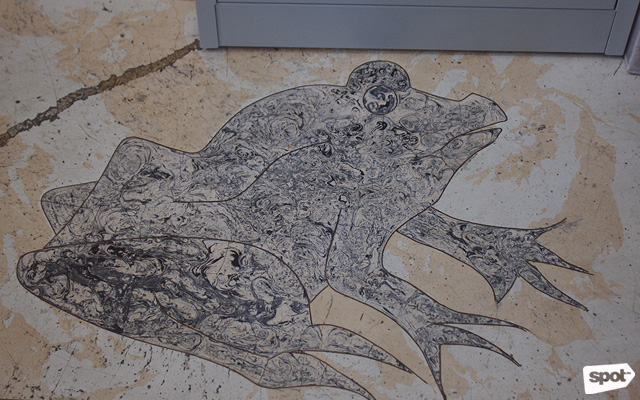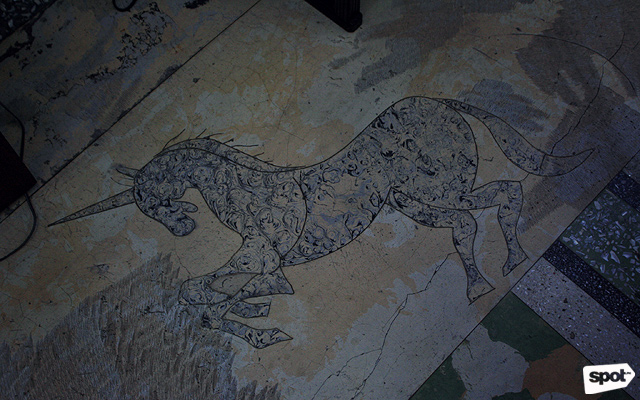 ADVERTISEMENT - CONTINUE READING BELOW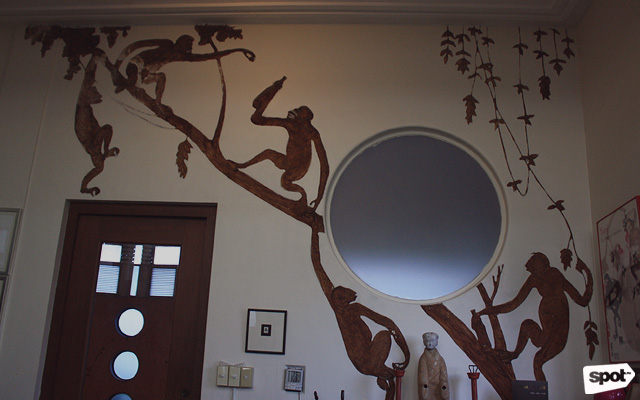 Bacolod's First Art Deco Building
This house that Villanueva is talking about is Daku Balay ("big house"), which was built by Negrense sugar baron Don Generoso M. Villanueva in 1936 for his family. Because it took three whole years to finish, it was also dubbed "La Casa de Paciencia," which was the older Villanueva's way of apologizing to his wife for taking so long to build the house. All the waiting was worth it—not only was it the city's first Art Deco structure, it was also the largest residential Art Deco building in the Philippines. It was the tallest building in Bacolod until 1959, and the first house to have an elevator. Now, it's one of the most revered surviving Art Deco houses in Negros.
ADVERTISEMENT - CONTINUE READING BELOW
"We think all the details were decided by my grandfather. He was quite a visionary," the younger Villanueva says fondly. With the help of Cebuano architect Salvador Cinco, Don Generoso realized his dream "to make Burgos Street a modern boulevard for Bacolod" starting with his own home. The house is a mix of the old and new: Art Deco was the trend in Manila in the '60s, but familiar images of the local countryside are still all over the walls and floors. The white-washed corridors on one floor show the image of a man serenading a woman under palm fronds. There's a room that showcases animals from Hiligaynon folk tales.
Aside from the evident Art Deco style, the façade also looks a lot like a boat, where the back terrace is similar to a stern and the rooftop is like a captain's viewing deck. It's why Daku Balay is alternatively known as the "Boat House."
ADVERTISEMENT - CONTINUE READING BELOW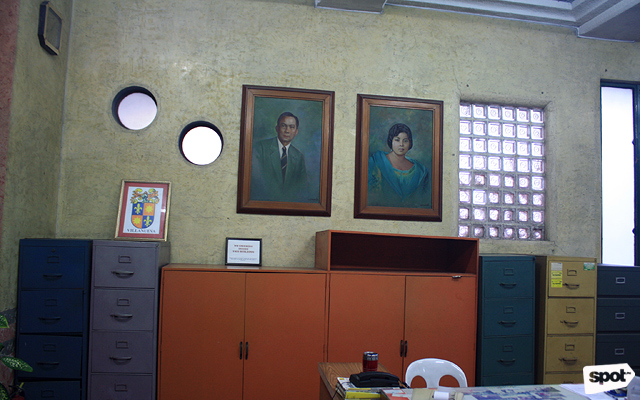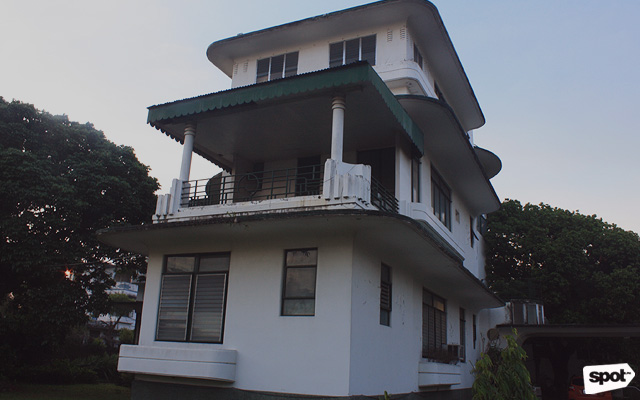 ADVERTISEMENT - CONTINUE READING BELOW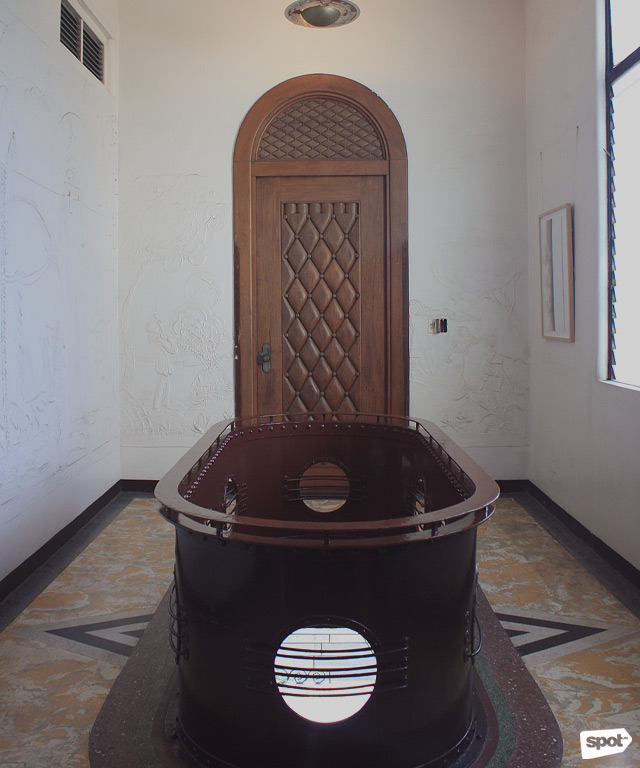 The intricate details start as soon as you step through the doorway. The mansion's terrazzo floors feature geometric shapes gilded with copper. The squares, circles, and even the very Japanese fan-like figures don't follow specific patterns or symmetries, but they look well spread out and carefully considered.
ADVERTISEMENT - CONTINUE READING BELOW
The hand-marbled columns were made using the Scagliola technique, which—according to Villanueva—is very Italian, but was done in a "very Filipino style." "Scagliola is usually monochrome. This one is very ornate," she adds. In place of the usual slabs of monochromatic marble, the house features various blends of yellow, green, pink, blue, and other earth tones.
Don Generoso employed workers from all over the Philippines during the construction of Daku Balay. There were metal workers from Negros, stonework and hand-marbling artisans from Sorsogon and Romblon, and carpenters from Northern Luzon all living in a camp ground near the house through the entire three-year construction period. All materials were sourced locally—including seven types of Philippine hardwood, proving just how much the sugar baron valued Filipino artistry.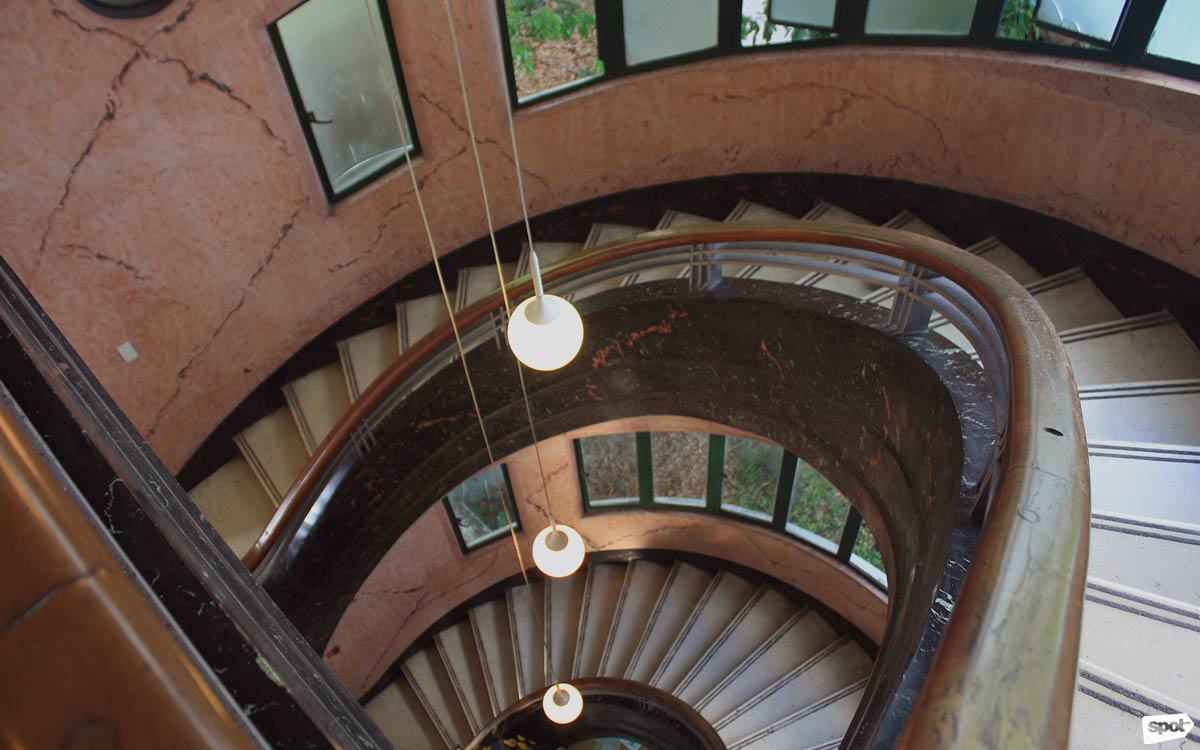 Daku Balay's staircase, which has ornate balusters and a helical form, was inspired by the Art Deco style.
PHOTO:

Christa I. De La Cruz
ADVERTISEMENT - CONTINUE READING BELOW
How Design Saved Daku Balay
It was probably this craftiness that saved Daku Balay from being razed to the ground and bombed during World War II. In 1941, Japanese soldiers—led by Lieutenant General Takeshi Kono—moved into the house and displaced Don Generoso and his family. The Villanuevas, with their five children, fled to the Negros mountains where the patriarch suffered a stroke.
"But General Kono was really nice to him. He had him picked up by soldiers to be brought back to the city for medical care. He lived at his sister's house during the duration of the war," Villanueva narrates. This house was right across Daku Balay, much smaller but still designed—by no other than Don Generoso—in Art Deco style.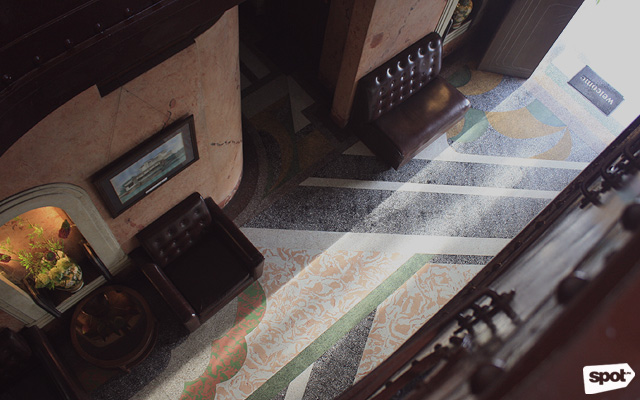 ADVERTISEMENT - CONTINUE READING BELOW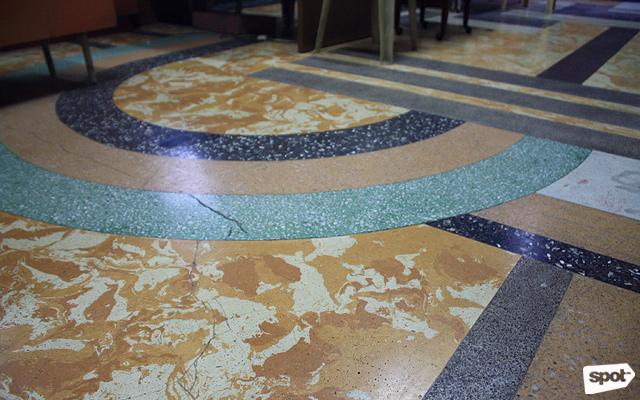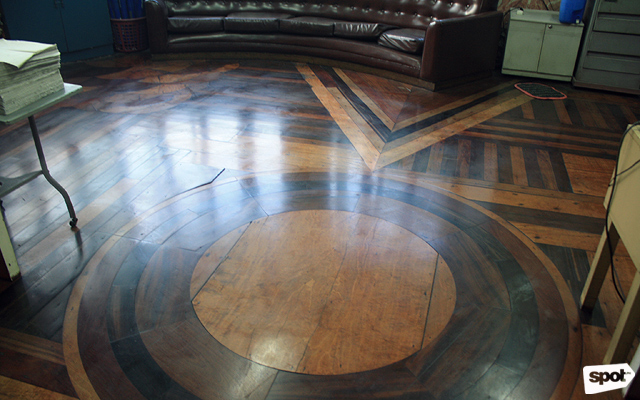 ADVERTISEMENT - CONTINUE READING BELOW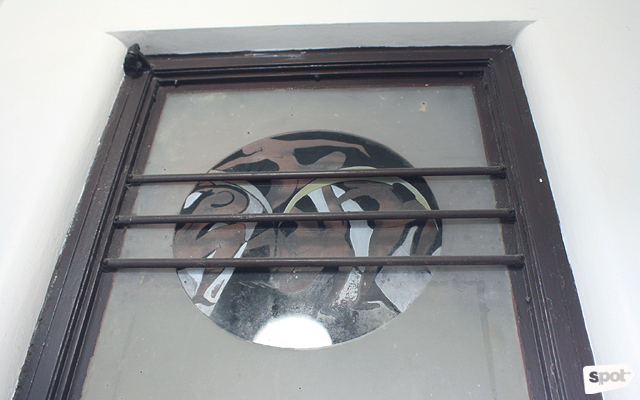 "I would like to think [that]—this is now my personal conjecture—" says Villanueva, "The Japanese lieutenant general who occupied this building during the war had a strict instruction to not destroy the house. That's why the house was returned to the family very much intact. He loved the design. He did have conversations with my grandfather about how it was designed." The house remained unscathed—not one glass window was broken.
ADVERTISEMENT - CONTINUE READING BELOW
It was occupied by the Americans for six months after the war, but was immediately returned to the Villanuevas after that. Don Generoso's oldest daughter remained there until the 1980s, when most of the family business's offices were moved there "just so it would remain occupied."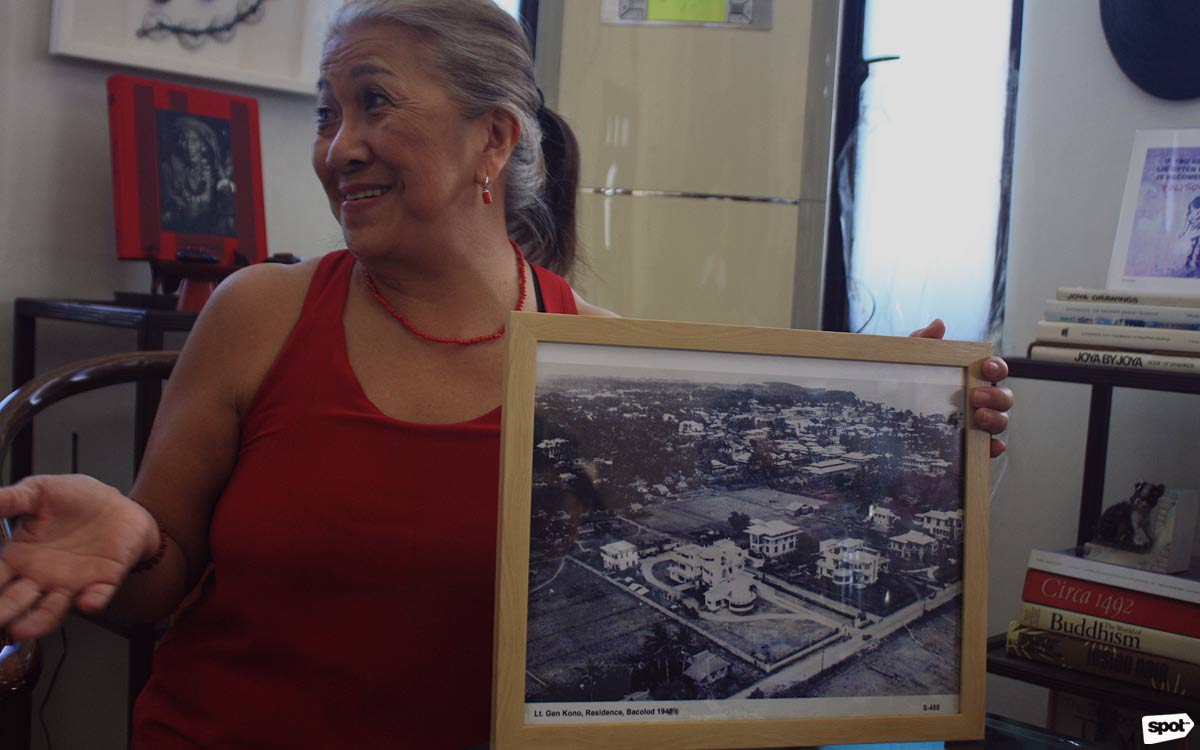 A Dutch man saw a 1940s photo of Daku Balay at a bookstore in Ortigas. Recognizing the house he'd only seen from afar, he had it framed and gave it to Lilia. It was the perfect excuse to finally get inside Daku Balay.
PHOTO:

Christa I. De La Cruz
How Lilia Saved Her Grandfather's House
Meanwhile, Villanueva's favorite room—the one with all the figures of animals on the floor—was turned into a bodega. For over 35 years, it was a stock room for documents, old office supplies, broken-down tables and chairs, antique typewriters, and even unwanted family belongings. Workers, according to her, would just stand in the room's doorway and dump clutter everywhere.
ADVERTISEMENT - CONTINUE READING BELOW
"Every time I would come home for a visit—through the '80s, '90s, early 2000s—I would always vow to clean up this place because this was my favorite room. This was my favorite floor in the house. But I was never home long enough to actually do anything," Villanueva admits. She has christened it with the name "Spider Room" because of the figure of a spider on its ceiling.
By 2012, it was time for her—as one of the third-generation Villanuevas—to take over one of the family's businesses. It makes perfect sense that she would decide, as the chief operating officer and president of Marosvill Development Corporation, to hold office in the Spider Room. "I was very intent on reclaiming this whole floor because I was after the tall windows and natural light," she says.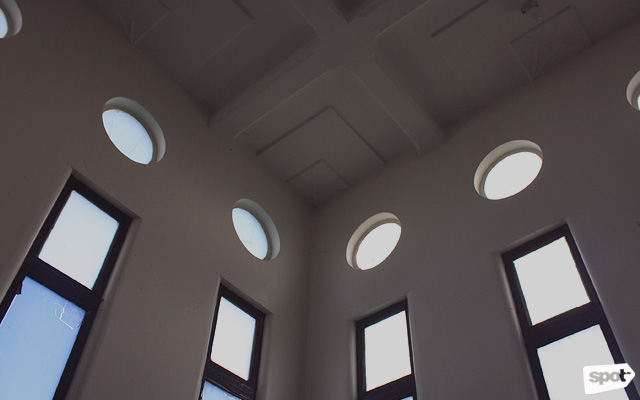 ADVERTISEMENT - CONTINUE READING BELOW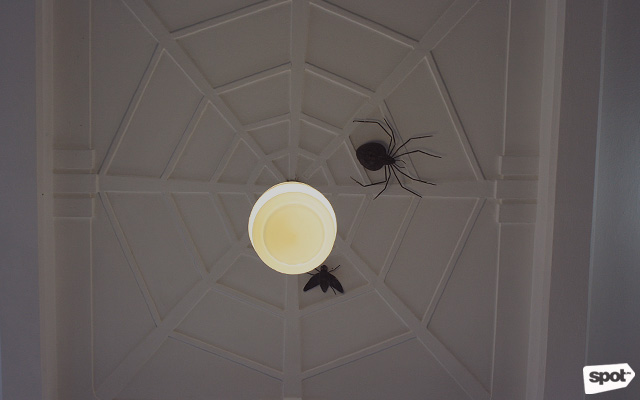 The biggest challenge was having to get the office ready in three weeks because she had already packed up all her things in New York and shipped them to the Philippines. Back then, the room was filled with random discarded objects, all the way to the ceiling so that you could no longer see the windows, while the floor had an inch of crud because of a leak in the ceiling. At the time, Villanueva wasn't even sure if she could clean it up—but she heeded her mother's advice to call Nolly, a local who does tilework in their neighborhood. 
ADVERTISEMENT - CONTINUE READING BELOW
From sunrise to sundown, Nolly—with his son and nephew—cleaned the floor on their hands and knees (and thong slippers). "I remember the day when the first animal [resurfaced]," she recalls about the big breakthrough.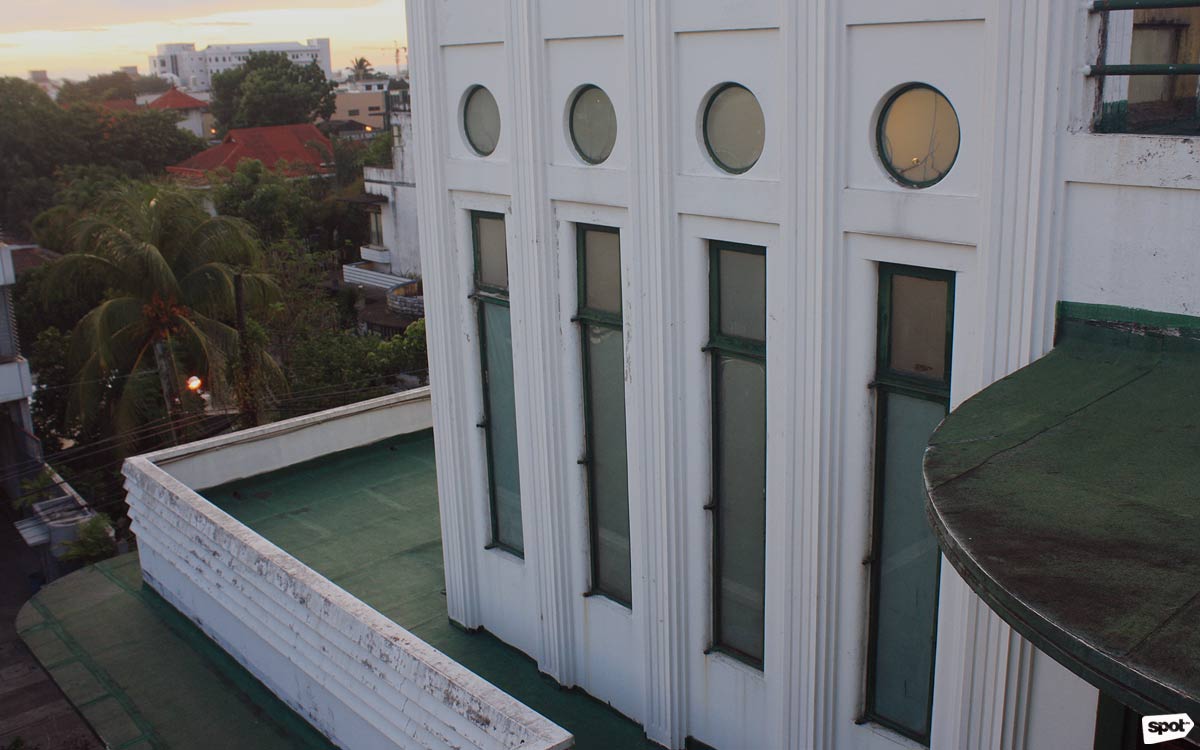 Since Daku Balay is being used as an office, it's not open to the public. But Lilia happily allows architecture and interior design students to take a tour and be inspired by the house.
PHOTO:

Christa I. De La Cruz
Continuing Don Generoso's Legacy
Aside from restoring the house, Villanueva's real estate company put up Belle Arte, an eight-storey residential condominium along Galo Street—adjacent to Burgos Street, where Daku Balay stands. Built in a modern style but inspired by Art Deco design, it complements the elegant architecture of Don Generoso's mansion and completes the sugar baron's vision to make the area an Art Deco district. Construction of the 67-unit condominium started in 2015 and was ready for occupancy by 2018.
ADVERTISEMENT - CONTINUE READING BELOW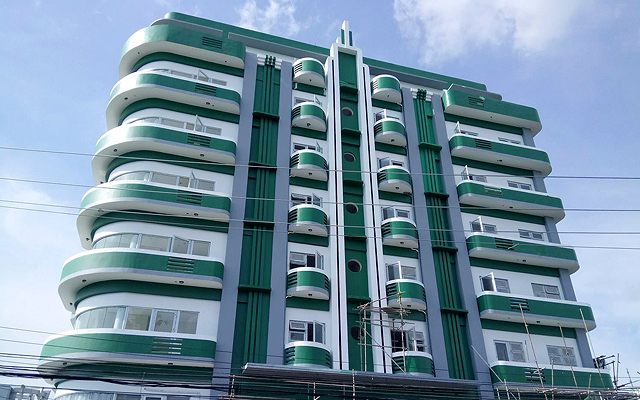 Villanueva hopes to continue her grandfather's legacy of constructing buildings that are truly Filipino. "That I think is really the spirit of the house and not necessarily because of its architecture," she says about Daku Balay—a place where she once believed in something as impossible as a unicorn.
ADVERTISEMENT - CONTINUE READING BELOW
Daku Balay is along Burgos Street, Bacolod City, Negros Occidental.