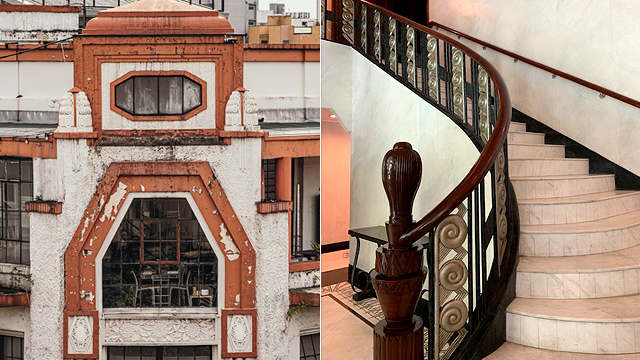 (SPOT.ph) It's quite easy to identify the more popular Art Deco structures in the country: the Metropolitan Theater is one, the other is the restored Rizal Memorial Coliseum, made relevant by the recently concluded 30th Southeast Asian Games. But what about the other buildings, houses, and random obscure Deco structures that still exist in the country?
ADVERTISEMENT - CONTINUE READING BELOW
In Search of Deco
Heritage Conservation Society trustee and Art Deco Philippines founder Ivan Man Dy knows every Deco structure in Metro Manila by heart, and formed the Art Deco Philippines Facebook group to share Deco news with other enthusiasts. But attending the World Congress on Art Deco in Shanghai 2015 spurred him to research Philippine Art Deco more extensively. "For me, it's not just about buildings, it's about celebrating a particular lifestyle from a particular period," he says, referring to his long-time fascination with this design movement. "There's a certain romance, a certain attraction to it."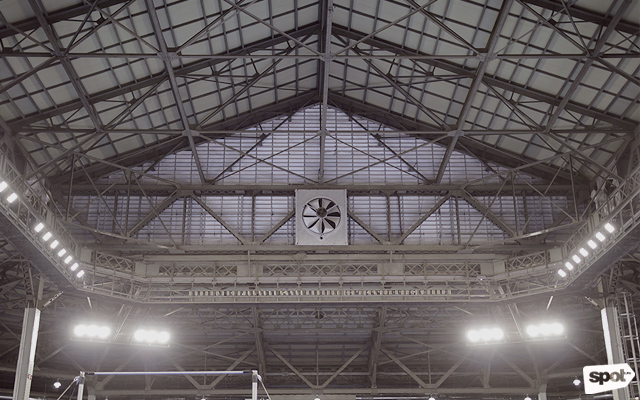 ADVERTISEMENT - CONTINUE READING BELOW
Recommended Videos
Unlike the thriving Art Deco districts in other countries, such as Chicago and Shanghai, serious studies on Philippine Deco were lacking. "There was not much literature on the subject," Man Dy says, referring to local references. "The Lourdes Montinola book [Art Deco in the Philippines] is a good introduction to the subject, but about 80% of the featured structures were in Metro Manila. There was more to that."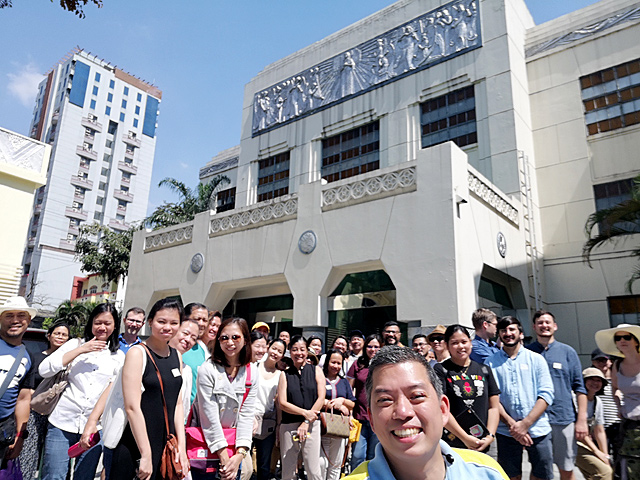 ADVERTISEMENT - CONTINUE READING BELOW
After getting a grant from the National Commission for Culture and the Arts, Man Dy did his research for a year, literally going all over the country to hunt down Art Deco specimens—most of which were undocumented—in various cities and provinces. "I went to document specimens in Bacolod, Iloilo, Bulacan, Pampanga, and Nueva Ecija, and I would drive for three hours just to go to one house." The photographer Estan Cabigas, another Art Deco enthusiast, provided his own photos of buildings and houses that he spotted in unexpected places like Surigao.  
The book isn't just about buildings, as it covers almost every aspect of design in the style of Art Deco, save for fashion. "Art deco wasn't just about architecture, it also applied to various types of applied arts, from furniture design to graphic design, funerary, industrial, institutional," the author stresses. "So, we tried to define it in that way so that people could appreciate the breadth of Art Deco heritage and application in the country."
ADVERTISEMENT - CONTINUE READING BELOW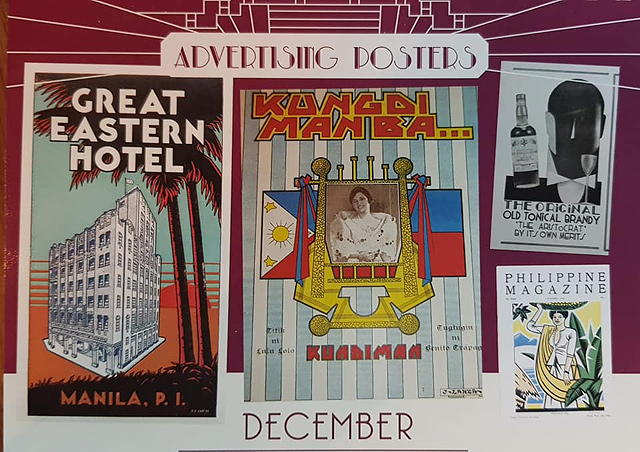 The Qualities That Make Filipino Art Deco Unique
Man Dy relates that in the course of his research, it was revealed that there is truly nothing else like Philippine Art Deco, and points out its differences from its Western counterparts. "Number one, it's similar in scale to Asian Art Deco, like those examples that you find in Vietnam and Shanghai. It's not like in the U.S., where Deco soars high, like 70 storeys. Number two, most of our materials are concrete, as opposed to New York where they use limestone. And we use tropical woods."
ADVERTISEMENT - CONTINUE READING BELOW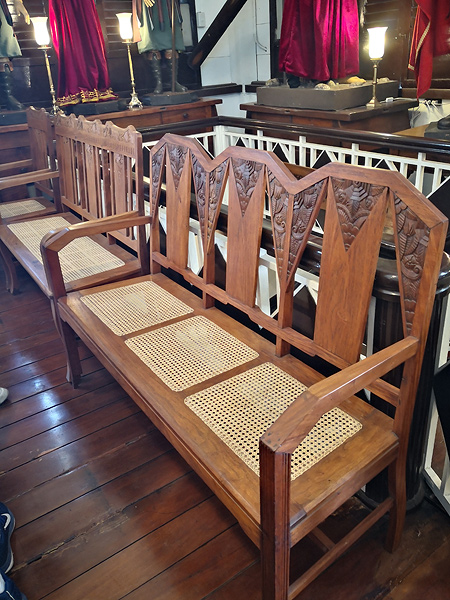 "I guess what also made our Art Deco unique was that the context was different than in other countries—the economy was different, the temperature, the geography was different, so that reflected as well." The movement began in Metro Manila, eventually spreading to the provinces.  "It was a very urban creation, and for the most part, the most famous Art Deco areas are in cities," Man Dy adds.
ADVERTISEMENT - CONTINUE READING BELOW
Art Deco didn't originate in the region, but the style was adapted by foreign-educated Filipino architects. The author cites Andres Luna de San Pedro—Juan Luna's son—as one of the pioneering architects of the movement, and the most underrated. "He's French-educated. If you look at his buildings here, they carry the most original, French-inspired Art Deco detailing, 'yong mga stylized reliefs and frozen fountains."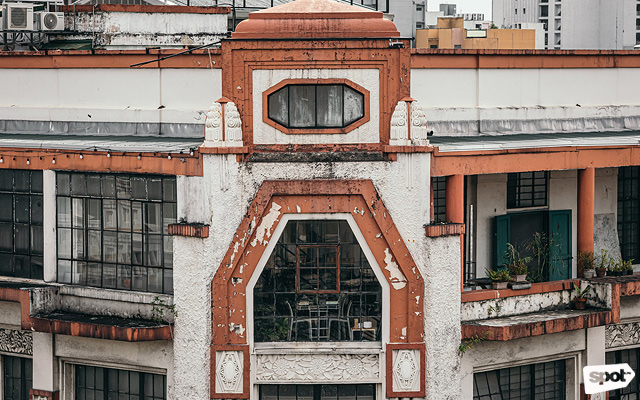 ADVERTISEMENT - CONTINUE READING BELOW
Sadly, very few of Luna de San Pedro's works survive, and his Deco masterpiece, the Crystal Palace, was destroyed in World War II. One work that still stands is the First United Building (formerly Perez-Samanillo Building). "Andres Luna de San Pedro had the most floral designs in Art Deco. And then there was Pablo Antonio, who was more into Streamline Moderne, wala nang frou frou. And Juan Nakpil, and Juan Arellano, who made a lot of government buildings, not just the Met."
The Remaining Art Deco Icons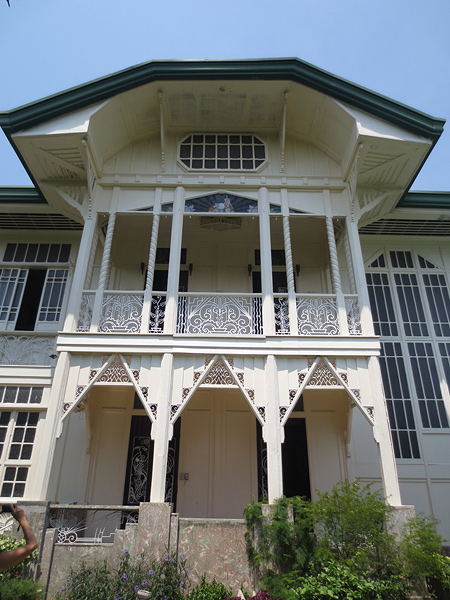 ADVERTISEMENT - CONTINUE READING BELOW
Because of the destruction during World War II, as well as decay or neglect, and rapid urbanization, many Art Deco creations are now gone, relegated to shadowy black-and-white and sepia photographs. But Man Dy demurs, citing that many of the finest examples are still around us.
 "Marami pa ring standout Art Deco specimens. The Metropolitan Theater for me is very outstanding, because it's the most floral example of Art Deco, plus, the elements they used are inspired by local or exoticized Southeast Asian themes," he relates. "Another standout example would be the Santos House in Malolos; it's an all-wooden house built in 1933, it's very floral as well, very true to the original French-inspired Art Deco."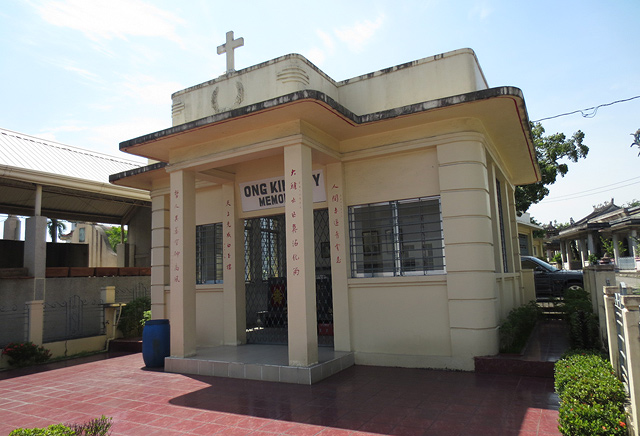 ADVERTISEMENT - CONTINUE READING BELOW
Other examples that he cites are the three-storey Villanueva House in Bacolod (Daku Balay), and surprisingly, the funerary architecture in the La Loma and Chinese cemeteries. "It shows the diversity of our Art Deco expressions in Manila," he says.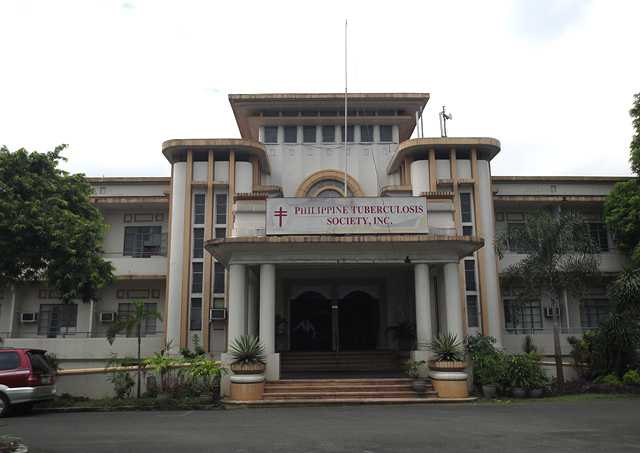 ADVERTISEMENT - CONTINUE READING BELOW
One of the best and biggest existing Art Deco institutional buildings is the Quezon Institute, a sanitorium in Quezon City, designed by Juan Nakpil in 1938. "I like the Quezon Institute for its streamlined design; the grilles were exquisitely done. It was made in 1938, so it was the last sort of Art Deco when all the fancy elements were gone; it was about lines and speed." The building was threatened with redevelopment, although it is now being protected by the National Cultural Heritage Act.
Taking the Next Steps for Filipino Art Deco
For the last few years, Man Dy has been active in creating more awareness of Philippine Art Deco in speaking engagements in Art Deco society gatherings in other countries; through social media, and in his tours, and even organized a Manila Art Deco Weekend in February 2019.
"We can't compare ourselves to cities like New York, Miami, or Chicago, which have Art Deco societies," he admits. "But hopefully, there's a growing interest. We can start by conserving buildings, or doing more research, and then hopefully it will get to a point where it will become an industry, a cultural attraction, and people will actually go here."
ADVERTISEMENT - CONTINUE READING BELOW
Man Dy then takes a side tour through the bustling mini-market of Carvajal in Binondo to show us an "Art Deco" surprise at the next road: the 1938 Lam Bee Company building, with its distinctive Streamline Moderne curves and railings intact. It is clear proof that even in the depths of the busiest streets in the Metro, Art Deco can—and will—survive.
Want to Learn More?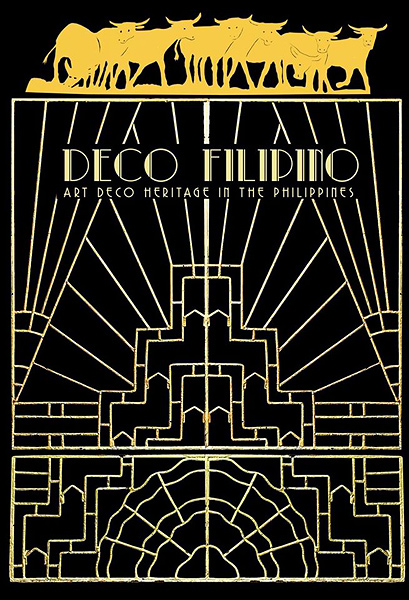 ADVERTISEMENT - CONTINUE READING BELOW
Heritage Conservation Society trustee and Art Deco Philippines founder Ivan Man Dy has made it his mission to discover and document all things Art Deco; and has written the book Deco Filipino: Art Deco Heritage in the Philippines. Authored by Man Dy and edited by Dr. Gerard Lico, the same heritage architect behind the Rizal Memorial Coliseum's rehabilitation, it is the most complete guide to Filipino Art Deco. The 250-page book covers everything, from buildings and houses, furniture and industrial design.
For more information or to pre-order the book Deco Filipino: Art Deco Heritage in the Philippines by Ivan Man Dy & Gerard Lico, visit the Art Post Asia website.
Photos courtesy of Ivan Man Dy (unless otherwise indicated)
Your guide to thriving in
this
strange new world.
Share this story with your friends!
---
Help us make Spot.ph better!
Take the short survey
Load More Stories