Best restaurants in Manila in Gold Spot judges' shortlist of nominees
The judges' shortlist of nominees is out! Did your favorite restaurants make it? Vote for the best spots in the city from December 1 to January 31!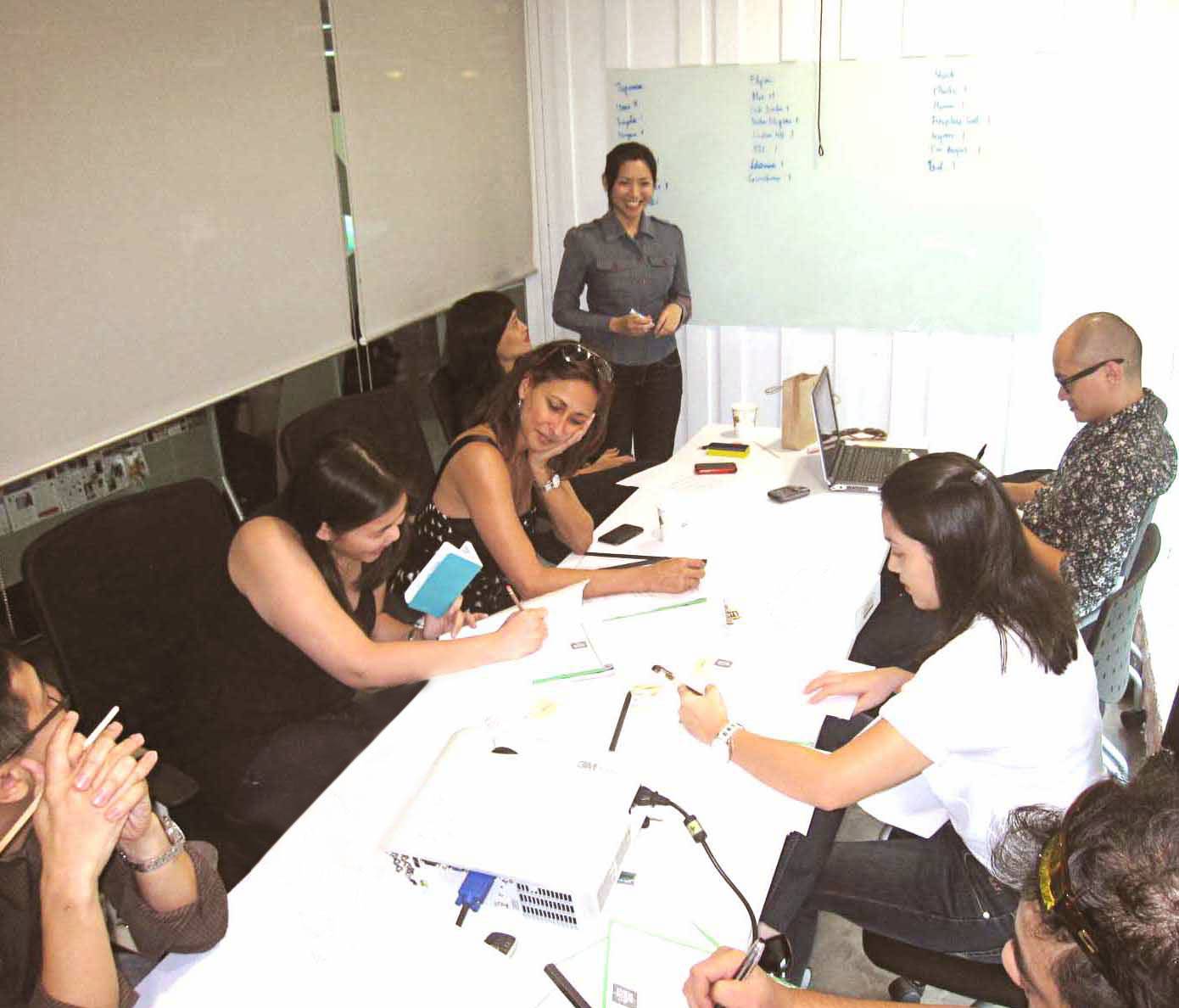 The Nescafe Gold Spot Awards 2009 Panel of Judges has released the Shortlist of Nominees for each of the 13 categories of the competition. Judges selected the nominees from a Master List of over 400 restaurants nominated by readers on Spot.ph between October 5 to November 15.
This year's judges (shown deliberating over the Shortlist in the photo, left) are : Chef Aileen Anastacio, host of Qtv's "True Confections" and instructor at the Heny Sison Culinary School; Becky Kho, Yummy magazine editor-in-chief; Franco of tableforthreeplease.com, 2009 Best Food and Beverage Blog of the Philippine Blog Awards; Chef Him Uy de Baron of Chef Cuisine Catering Company; JJ Yulo, food writer and "food obsessive;" and Cherie Gil, award-winning actress and foodie.
From December 1 to January 31, 2010, readers can cast their votes for their choices for nine Best Cuisine awards, namely Best Filipino, Italian, Japanese, and Chinese Restaurants, and the Best Steakhouse, Delicatessen, Dessert Place, Buffet and Bar. This year's competition also features new categories: The People's Choice categories, where readers can vote for the Best Restaurant Chain and Best Service awards; and the Panel's Choice categories, namely New Restaurant of the Year and the Restaurant of the Year.
For the Best Cuisine categories, the voting public and the judges' votes will each have 50 percent weight on the final scores. In the People's Choice categories, the public's vote will have 100 percent weight while in the Panel's Choice categories, the judges' vote will have 100 percent weight on the final scores.
Here is the official list of nominees for the Nescafe Gold Spot Awards 2009:
ADVERTISEMENT - CONTINUE READING BELOW
BEST JAPANESE RESTAURANT
Inagiku
Seryna
Sugi
Sushi Kappo
Tsumura
BEST CHINESE RESTAURANT
Choi Garden
Jasmine
Li Li
Shang Palace
Su Zhou
BEST ITALIAN RESTAURANT
Balducci Ristorante and Deli
Cantinetta
L'Opera Ristorante Italiano
Paparazzi
Pepato
BEST STEAKHOUSE
22 Prime
Elbert's Steak Room
The Fireplace
Gulliver's of San Francisco
I'm Angus
BEST DELICATESSEN
Blue Kitchen
My Little Store
Mickey's Deli
Santi's Delicatessen
Terry's Selection

BEST DESSERT PLACE
Becky's Kitchen
Café Breton
Café Xocolat
Classic Confections
Cupcakes by Sonja
BEST BUFFET
Circles Event Café
Dusit Thani Crossover Sunday Brunch Buffet
Museum Café Sunday Brunch Buffet
Paseo Uno
Spiral
BEST BAR
Barcino
Cav
Museum Café
Martini's
White Moon

PEOPLE'S CHOICE AWARDS:

BEST CHAIN
Cibo
Cyma
Kanin Club
North Park
Pancake House
BEST SERVICE
Aubergine
Cibo Nuovo
Inagiku
Le Souffle at the Fort
Sala Bistro
PANEL'S CHOICE AWARDS:

BEST NEW RESTAURANT OF THE YEAR
Azuthai
Cicou
Crystal Room
Lusso
MoMo
NESCAFE GOLD SPOT RESTAURANT OF THE YEAR
Abé
Aubergine
The Fireplace
Je Suis Gourmand
Lolo Dad's
Sala Bistro
You'll get to know each of the nominated restaurants as well as each of the judges in the panel much better in the next few weeks. Keep logged on to Spot.ph!
SPOT.ph wants to know: What do you think of the panel's choices for the 2009 Nescafe Gold Spot Awards?
Load More Stories