Top 10 Milk Teas Places in Manila (The Ultimate List!)
We've rounded up the usual tea suspects and added a few new cups to our list.
(SPOT.ph) You can't walk a block anywhere in Manila without coming across a bubble tea place. This refreshing dessert drink/addiction/meal replacement (for some) has won the hearts of many a Pinoy sipper, and it looks like the drink is here to stay. With so many new places popping up, we thought it was time for an update of our own 2010 and 2011 Top 10 Milk Tea Spots lists.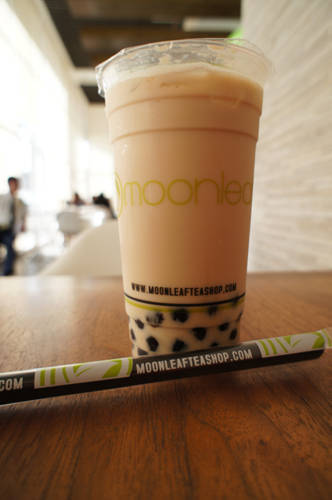 10. Moonleaf Tea Shop
What to order: Wintermelon Milk Tea
Why we love it: Wintermelon came to Moonleaf Tea Shop and conquered the hearts of many of its patrons. Wintermelon, more popularly known as "kundol" in Filipino, is a kind of white gourd that we never thought would make good drinking, yet it does. Moonleaf also happens to be one of the most affordable milk tea spots around, yet the quality is comparable to that of pricier alternatives.
Branches around Manila
ADVERTISEMENT - CONTINUE READING BELOW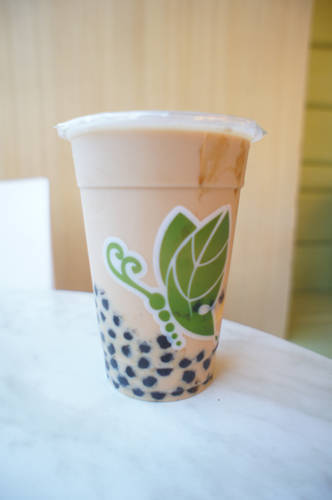 CONTINUE READING BELOW
Recommended Videos
9. Serenitea
What to order: Okinawa Milk Tea with pearl and pudding
Why we love it: Serenitea is the ground zero of bubble tea places, and it's worth noting that they still consistently serve good milk tea. Our top two favorites are the Okinawa Milk Tea (black tea and brown sugar flavor) and the Hokkaido Milk Tea (Assam tea and Butter Toffee Caramel flavor). Forego the sugar and use egg pudding to sweeten and add texture to your drinks.
Branches around Manila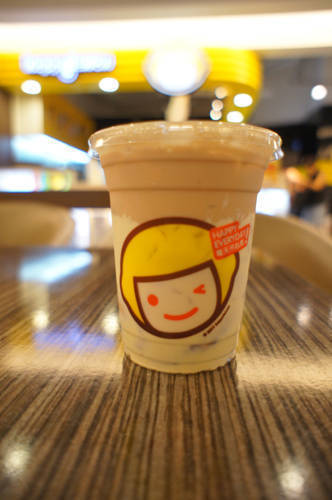 ADVERTISEMENT - CONTINUE READING BELOW
8. Happy Lemon
What to order: Milk Tea with Pearl Sago and Puff Cream
Why we love it: Though everyone waxes poetic over Happy Lemon's Cocoa with Rock Salt and Cheese, their milk teas are rave-worthy as well. Though their pearls tend to be on the smaller side, they're the right balance of soft and gummy. A must-add topping is their puff cream, a dense creamy foam that complements the tea flavor well.
Branches around Manila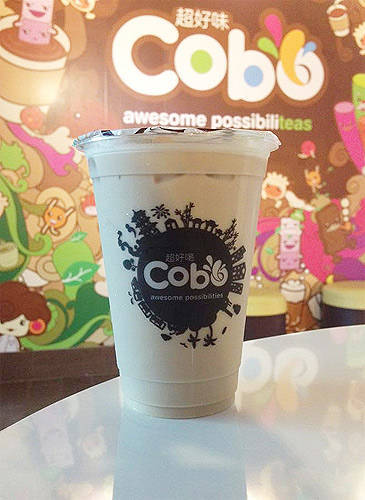 7. Cobo Milk Tea Shop
What to order: Seasalt Milk Tea
Why we love it: Separating itself from the drink-and-go milk tea shops, Cobo (Coffee + Boba), with its funky interiors, invites you to sit down, save yourself from the heat of the summer, and just enjoy yourself. The Seasalt Milk Tea, at first glance, looks identical to the basic Pearl, but this one comes with a creamy hint of saltiness-the result of green tea powder and sea salt-that adds new dimension to an old favorite. Have some Taiwanese-style street dumplings to go with your drink.
ADVERTISEMENT - CONTINUE READING BELOW
Branches around Manila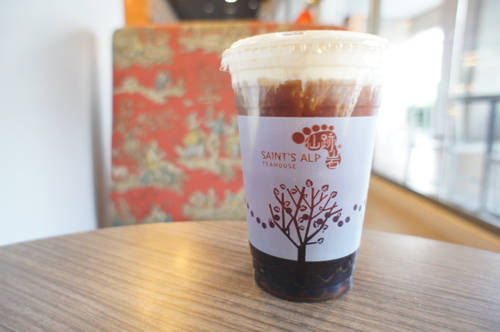 6. Saint's Alp Teahouse
What to order: Milk Moustache Black Tea
Why we love it: If sinkers are the proverbial happy ending to a cup of bubble tea, then frothy milk cream is the best topper it can have. Saint's Alp adds good dollop of cream to their Milk Moustache tea lineup, though the cream can be a bit too sweet with its heavy vanilla flavor overpowering the saltiness of the cream. Their interiors make them a favorite hangout among students (Katipunan) and suits (Bonifacio Global City). If you're on a budget, you may want to look for other tea places because this is one of the higher-priced bubble tea shops.
Branches around Manila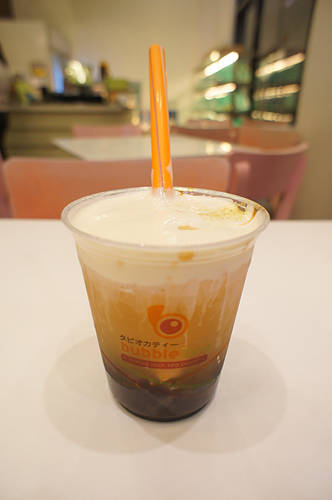 ADVERTISEMENT - CONTINUE READING BELOW
5. Tokyo Bubble Tea
What to order: JCC Roasted Tea
Why we love it: Tokyo Bubble Tea separates itself from the bunch by being an actual restaurant that serves filling meals-apart from being a bubble tea place and a bakery. We tried the JCC line of teas which add a dollop of "Japanese cheese cake cream" to each serving of milk tea. The cream they serve on top has got to be the thickest we've tried so far; it's like ordering a "milkshake" tea, and we're not complaining. This order was pricier than most, adding up to a total of P125 versus P95 for other milk teas with cream toppings.
Branches around Manila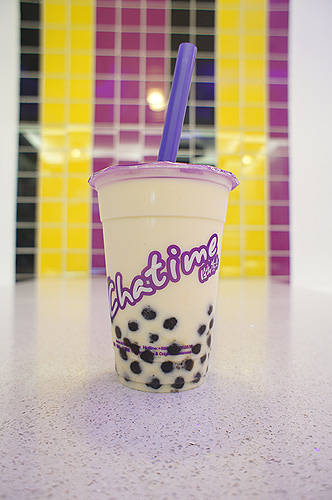 4. Chatime
What to order: Chatime Roasted Milk Tea
Why we love it: Chatime's sinkers menu is one of the most comprehensive in the city. The bright interiors of their shops invite one to sip and linger, so make sure you have time to hang out. This is not an order-and-run place (their snacks selection is pretty extensive as well). Chatime also has a lot of seasonal milk tea flavors, like strawberry blends and fruitier teas for the summer.
ADVERTISEMENT - CONTINUE READING BELOW
Branches around Manila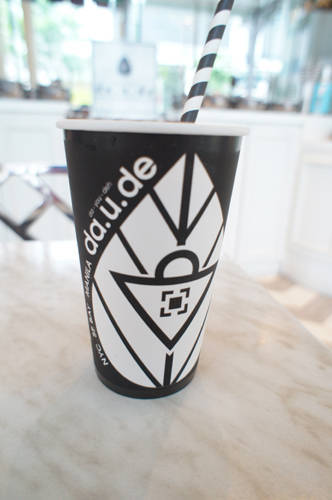 3. Da.u.de
What to order: Black/Green Tea Con Leche
Why we love it: Daude (da-you-deh) is more a tea place than a bubble tea place but they have their own version of the popular beverage. The black tea/green tea is mixed with condensed milk as you order so prepare to wait a bit (don't worry, the restaurant is very pretty with cozy seats and the staff is very friendly and attentive). You can order your tea with sago or gulaman as sinkers. If you are looking for the traditional tapioca pearls, look elsewhere because their tea sago is simply that-little pellets of sago so you won't get that chewy, gummy texture that goes with the usual cup of bubble tea. The Tea Con Leche also tastes more teh tarik than bubble tea, but it's still good. Because they use their own artisanal tea blend, prepare to pay double the price you'd usually pony up for bubble tea (P180).
ADVERTISEMENT - CONTINUE READING BELOW
Net Lima Building 4th Avenue and 26th Street Bonifacio Global City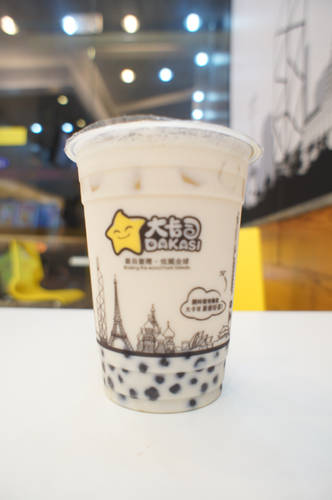 2. Dakasi
What to order: Charcoal Roasted Milk Tea
Why we love it: We were hesitant to order the Charcoal Roasted Milk Tea at first because it brought to mind uling, which we typically use for barbecues, but when the lady at the counter said it was "barley tea with milk," she had us at barley. Indeed this beverage offers an intense roasted, nutty flavor that will make you want to savor each sip. Though we weren't asked for the sugar level, the folks at Dakasi hit the right sweet spot so you can leave the sweetening to them.
Branches around Manila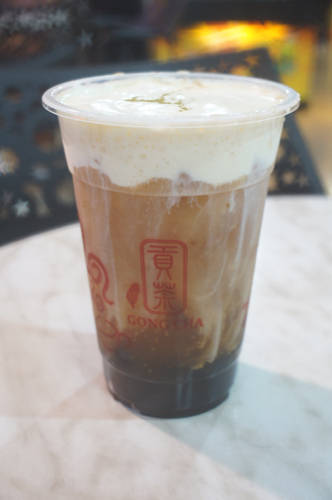 ADVERTISEMENT - CONTINUE READING BELOW
1. Gong Cha
What to order: House Special Milk Earl Grey Tea
Why we love it: At Gong Cha, you can really tell that the tea is made fresh, but the best part is the Gong Cha Milk Cream, hands down the best cream topping so far. It's a combination of sweet, creamy and salty, and so good that we've been tempted to order just a cup of the milk cream alone (we're just afraid the cashier might judge us).
Branches around Manila
---
Help us make Spot.ph better!
Take the short survey
Load More Stories